Rachel returns from last season of "The Bachelor" with Nick to become the first ever black women to star as a Bachelorette. The lawyer from Dallas, Texas has not only brought diversity within the show, but also her heart opens to love. With 30 guys ready to take her Rachel as their wives, some made more of a first impression than others. From the penguin guy to the drummer boy there were plenty of memorable moments in the first week. Here are 10 moments to note from the season premiere of the Bachelorette.
1. WHABOOM
Honestly what more is there to say? Lucas came out ready to party and simply have fun. The goofy guy showed his character to the audience with his megaphone and his whacky WABOOM tank top to complement his outfit. His quirky narration of other's encounters with Rachel made him one to remember.

2. Diggy the sneakerhead
Diggy the sneakerhead from Chicago came in with some confidence but was fearful of getting rejected. Luck was in his favor as he got the rose at the end of the night. But, I still can't get over how Chicago native has 575 pairs of shoes including Yeezy's. I need to step my game up alongside him.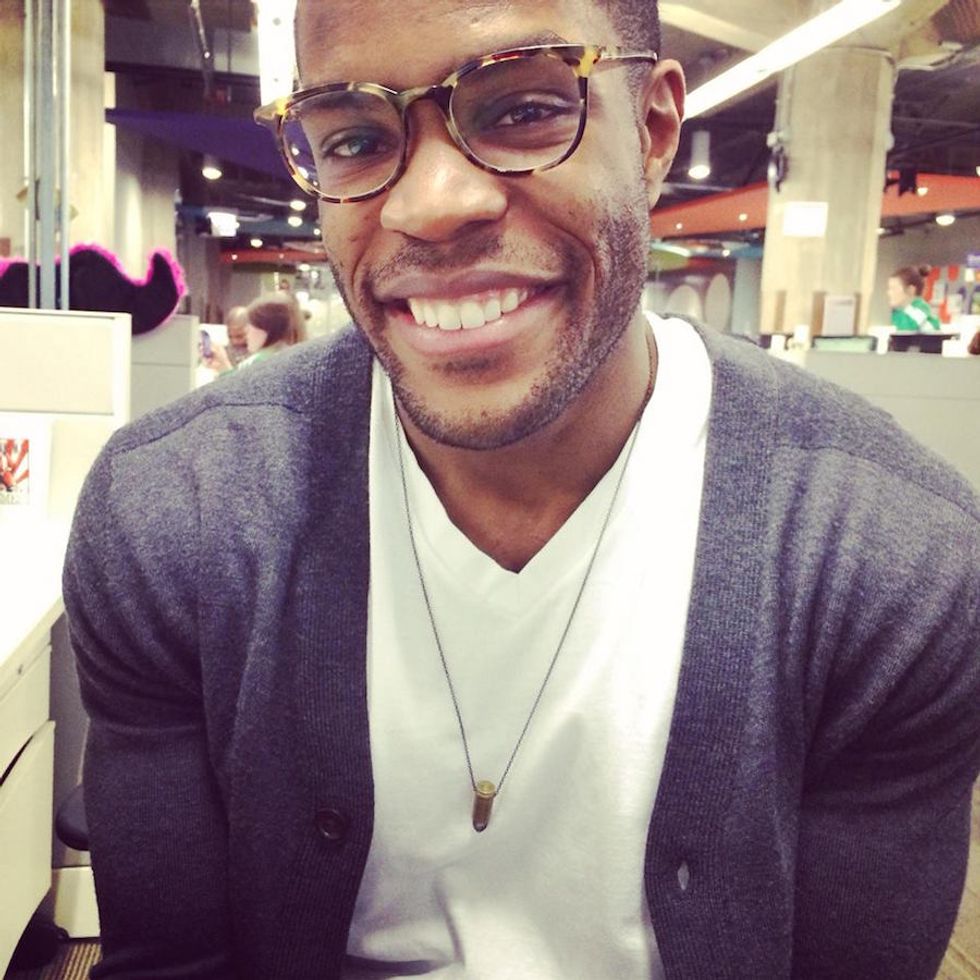 3. Mohit the Bollywood dancer...turned alcoholic?
Mohit had it going for him. Handsome. Bollywood dancer. Ready for love. Except he chooses not to talk to Rachel at all. He shoots his shot and it plays a consequence. It cost him a rose. Also, the fact that maybe he was too drunk to talk to her was an important factor too.
4. Bryan the Colombian ready for love
Bryan stole the show when he started speaking in Spanish. He had the audience and Rachel swooning at his every word, even if many weren't sure of what those words were. The Colombian from Florida had Rachel, giving him the first impression rose without a doubt.

5. Brady the literal ice breaker
Brady came in ready to be the man of the hour. He came to Rachel taking this pun to new levels. Being the great "ice-breaker" he is, he brings out a chunk of ice and breaks it to bring the incredible pun to life. Rachel definitely had a laugh from that.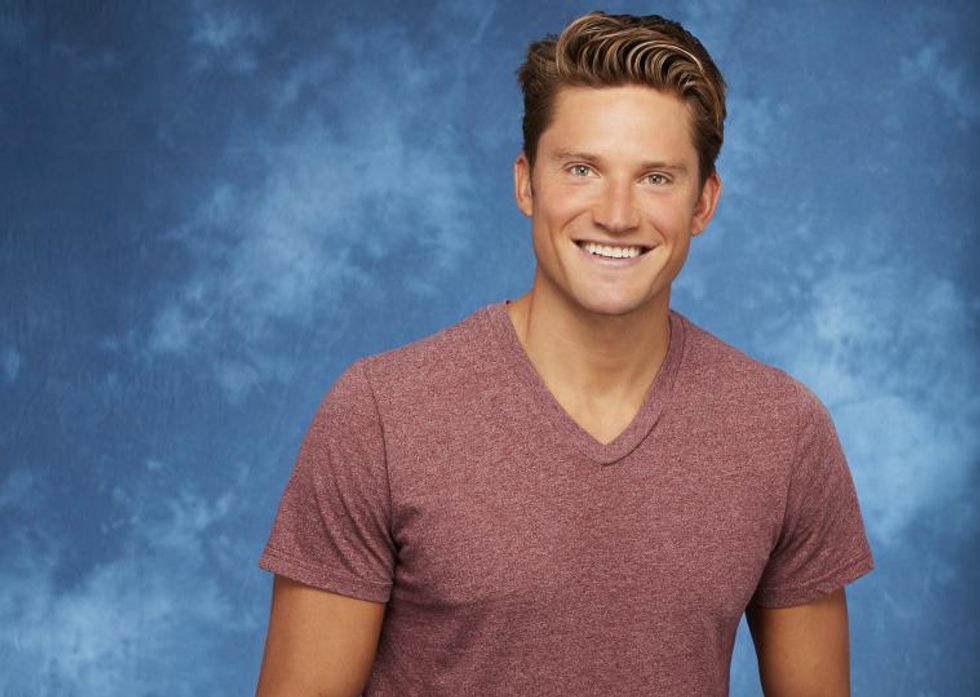 6. Blake E...the drummer boy
Blake E had an unforgettable performance that shocked everyone, including me. He came ready to play—literally—as he showed up with a marching band, being the star of the band.

7. Matt the penguin
It wouldn't be "The Bachelor" or "The Bachelorette" without someone dressed up in a costume. The past season there was shark girl, now there is penguin boy. Sporting Rachel's favorite animal Matt shows up to impress her in a memorable costume.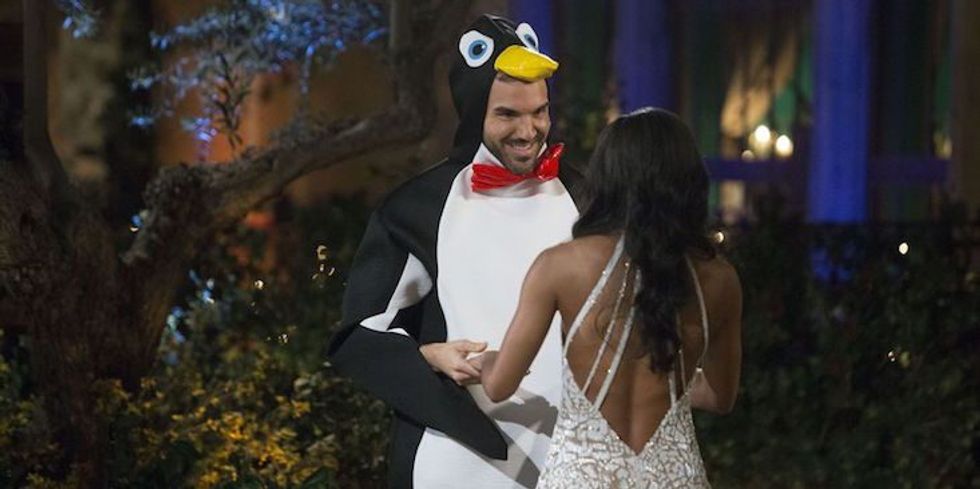 8. Josiah...confident or cocky?
Josiah repeatedly makes his presence known by telling the guys that he is the one for Rachel and there is really no need to continue. He even makes the bold move of putting on the first impression rose. He was so sure he was going to be the one but, has his attitude put in check when he loses it to Bryan.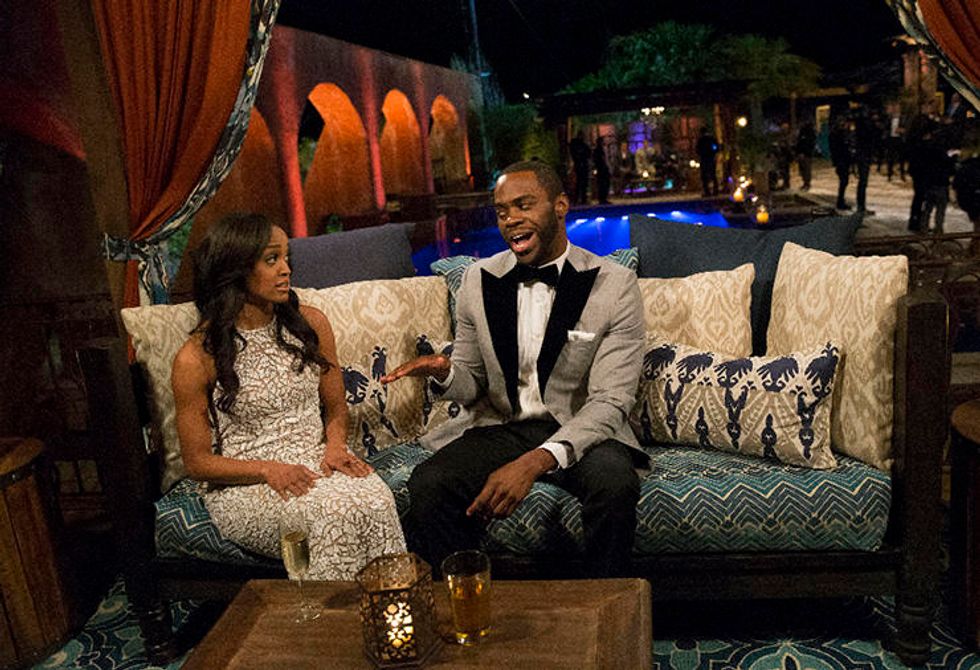 9. Adam and Adam Jr?
Just when we thought Matt the penguin wasn't weird, Adam comes along with doll representing his "son." It was a very interesting, yet extremely creepy way to try and impress Rachel, but it worked.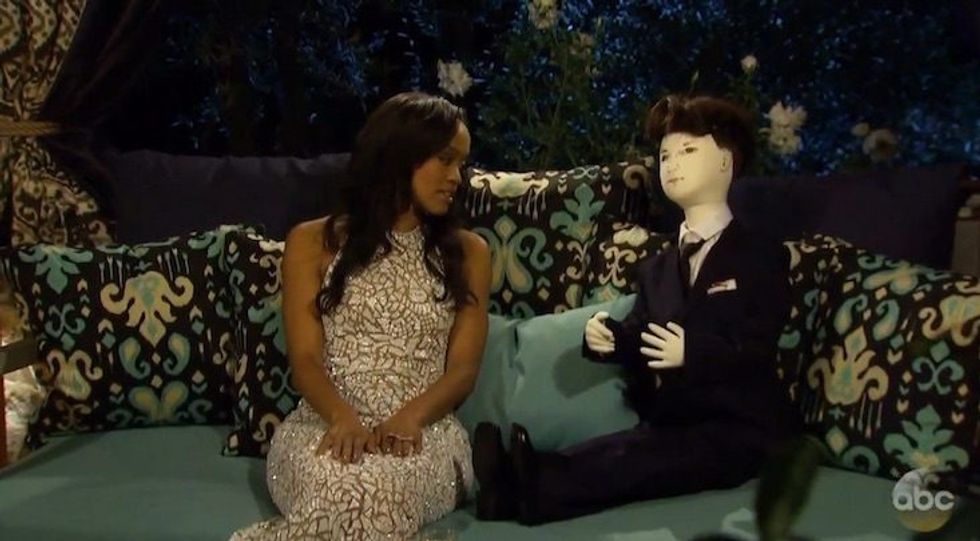 10. Lucas shocking us all getting the final rose...WHABOOM!
Well, there's really nothing else I can say about this one.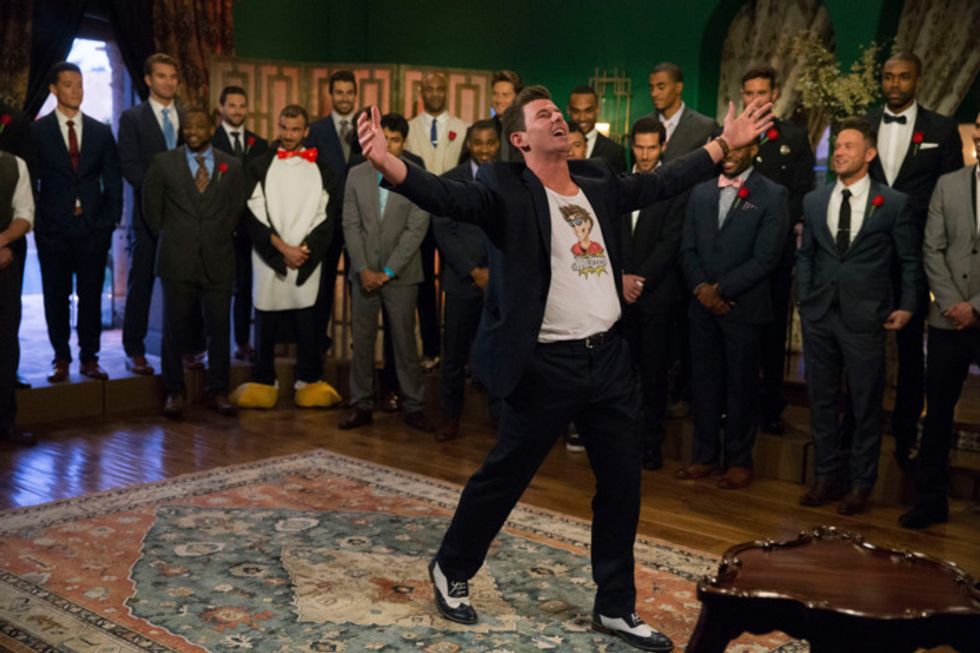 I would say Bryan was one of my favorites from the very beginning. Who was yours and who do you think will make it all the way to the end? Leave your prediction in the comments below.