If you're looking for a character that has survived the test of time, look no further than Wednesday Addams.
Named for the rhyme "Wednesday's child full of woe," this little girl surely fits the bill. The morbid child of Morticia and Gomez Addams has remained culturally relevant and has inspired girls everywhere to bring out their dark side. She's iconic. The twin braids, the black dress with white collar, the pale skin, the deadpan attitude; We all know her and love her. I've loved creepy and obscure for as long as I can remember. When I discovered the Addams Family, I wanted them to adopt me. They were as weird, quirky and dark as they come. I had found my soul sister and it was Wednesday. She is everything I want to be.
Since I can't be Wednesday in real life, here's a list of her best quotes that fit every occasion.
1. "I'm not perky."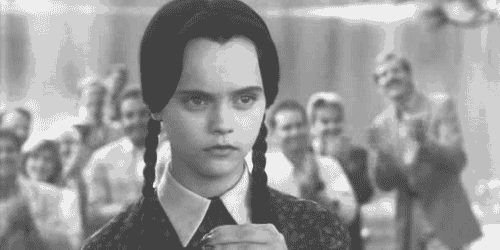 Same, girl.
2. "I'll clean my room in exchange for your immortal soul."

Sounds like a good deal.
3. "You severely underestimate my apathy."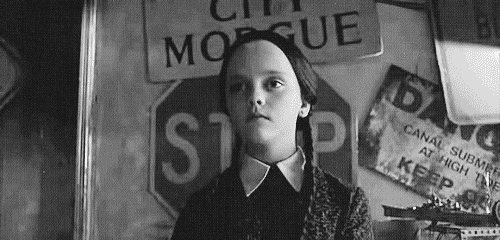 Me to all of my professors
4. "We don't hug."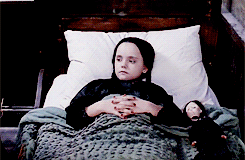 The Addams family motto.
5. "This is my costume. I'm a homicidal maniac. They look just like everybody else."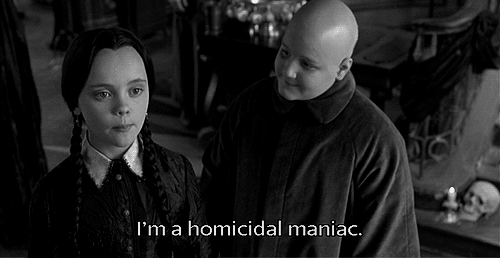 Best Halloween costume ever.
6. "If I wanted to kill my husband, I'd do it. And I wouldn't get caught."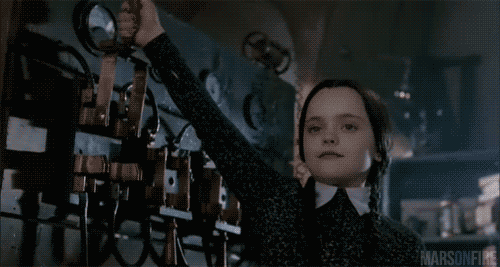 Slightly more sinister than most people but you do you, Wednesday.
7. "You might find a nice girl to be miserable with."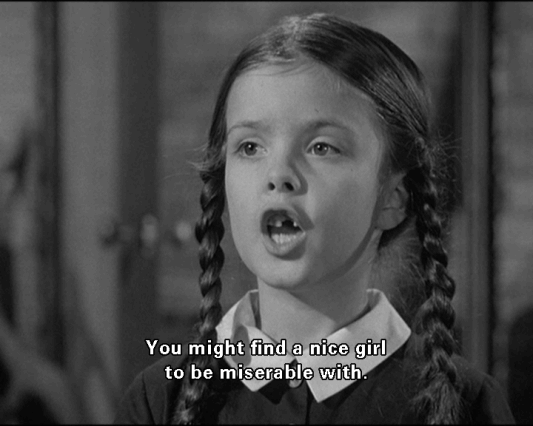 Every man's dream.
8. "Nice knife! Can I play autopsy with it?"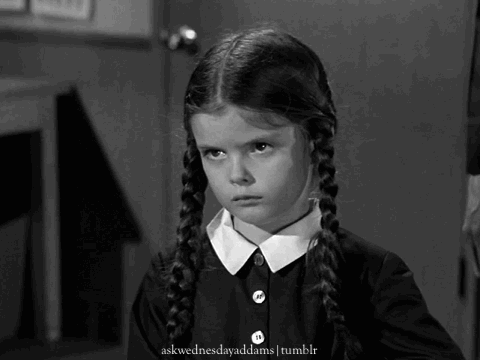 Not everyone's idea of fun, but whatever.
9. "Be afraid, be very afraid."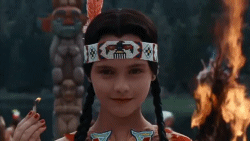 How I introduce myself to new people.
10. "I hate everything."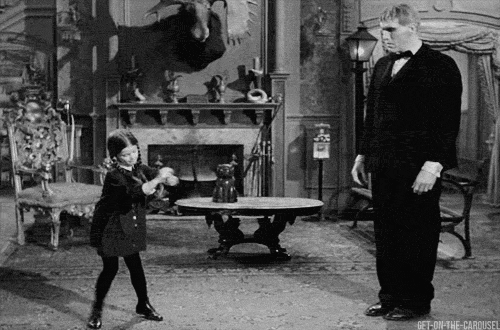 *Mic Drop*
Keep doing you, Wednesday. We're all here for it.