I feel like I've gotten so many wedding invitations in the past few months and whether you are planning your own wedding or just like looking and dreaming about your own, here are a list of Etsy items!
A makeup bag is an awesome and cute gift for your favorite girls on that big day! It has two colors and many messages for each person in your bridal party and an option to personalize the message. $13.39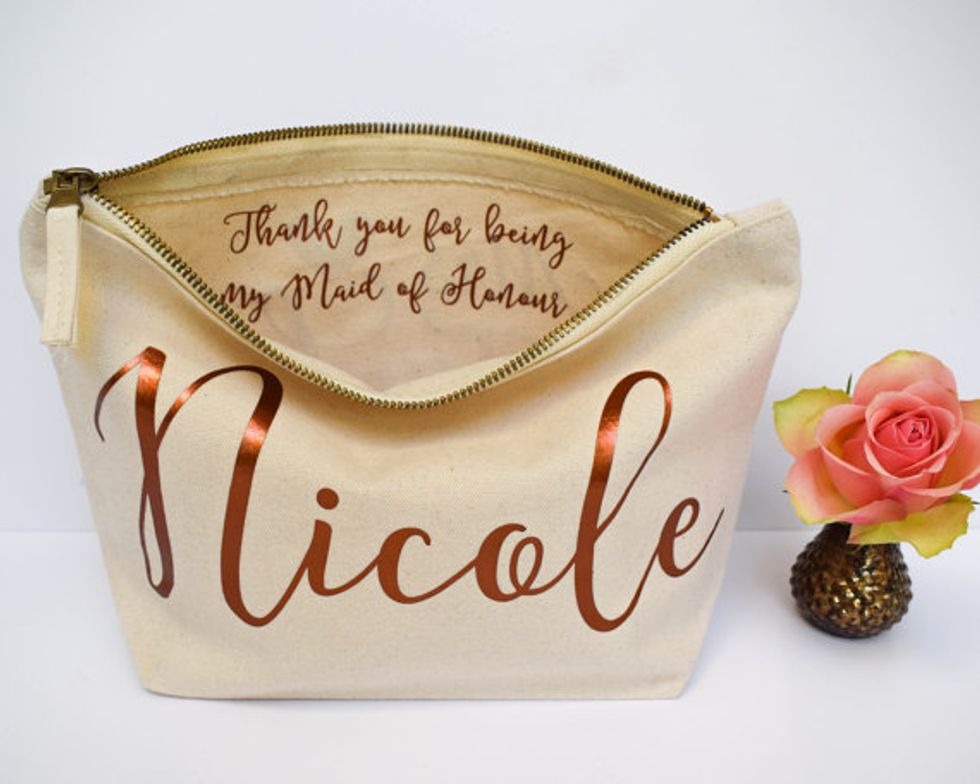 Table numbers can help with organization and these navy blue table numbers are a cute addition to your wedding! The owner of this shop does offer other colors and it is the numbers 1-40. $8.00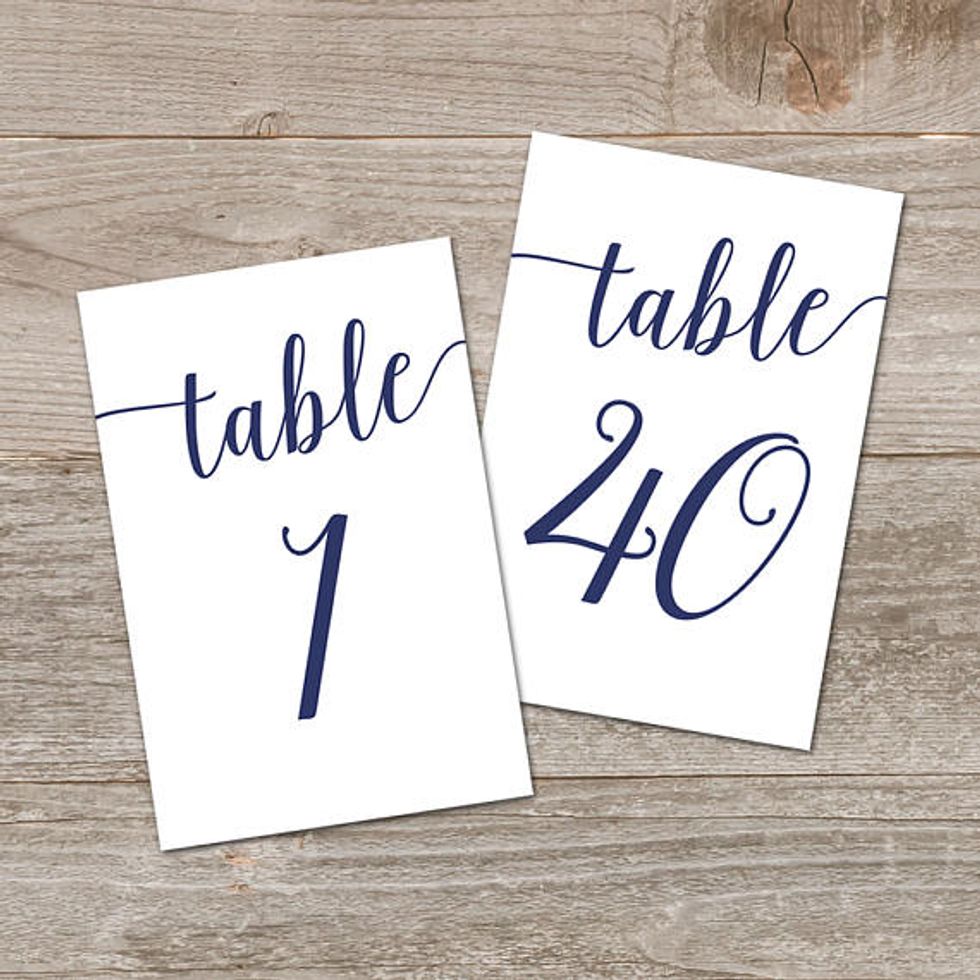 Every rehearsal dinner needs a classy invitation and look no further. These cards are downloadable so you are able to customize it with your information and it even includes a black and white striped envelope liner because every detail is important. $5.00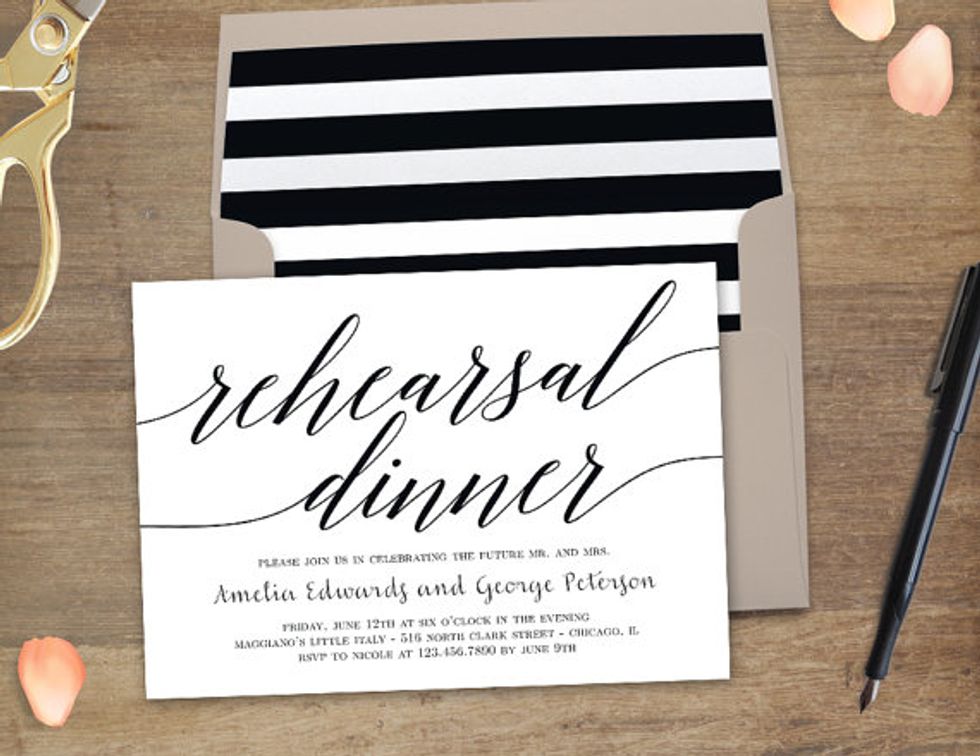 This Bride to Be sash will be a cute accessory on your girls night out! There are multiple colors and multiple fonts including the addition of glitter! $14.00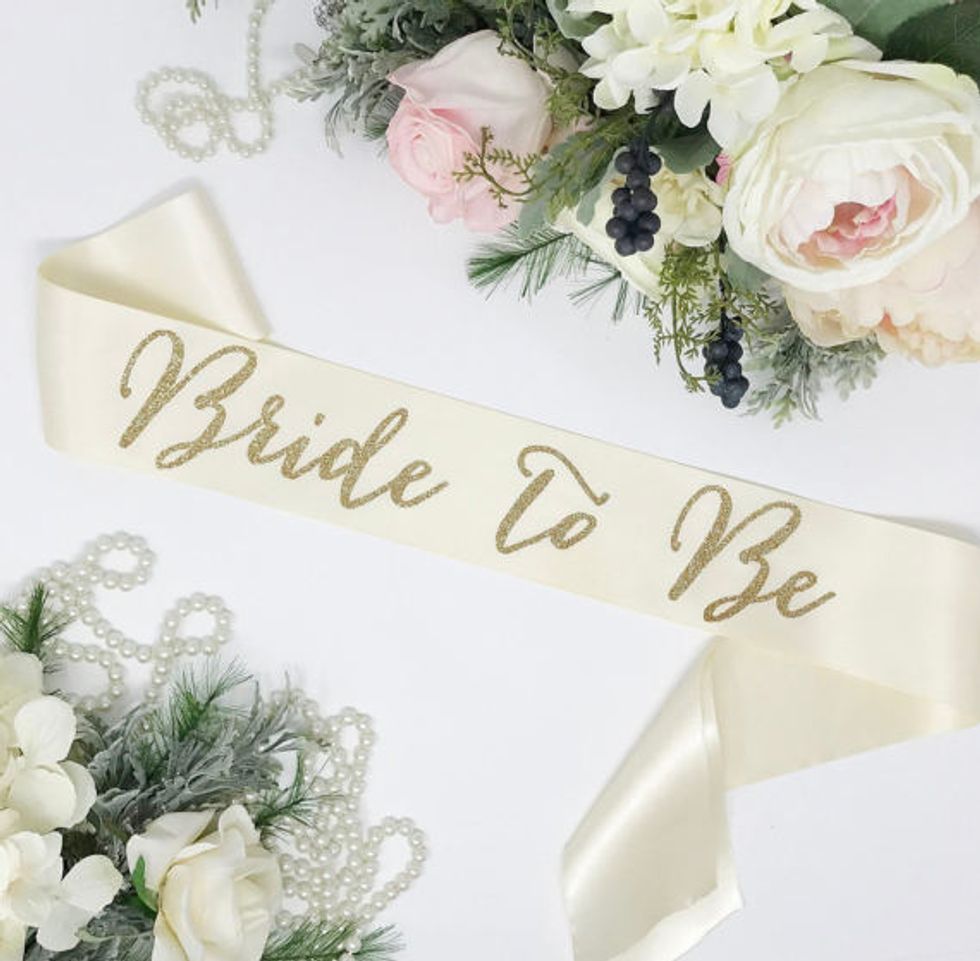 An Easel is a cute way to show where things are at your wedding or post photos of you at the ceremony! This is a beautifully crafted easel and even comes with beautiful hand painted sign $30.00+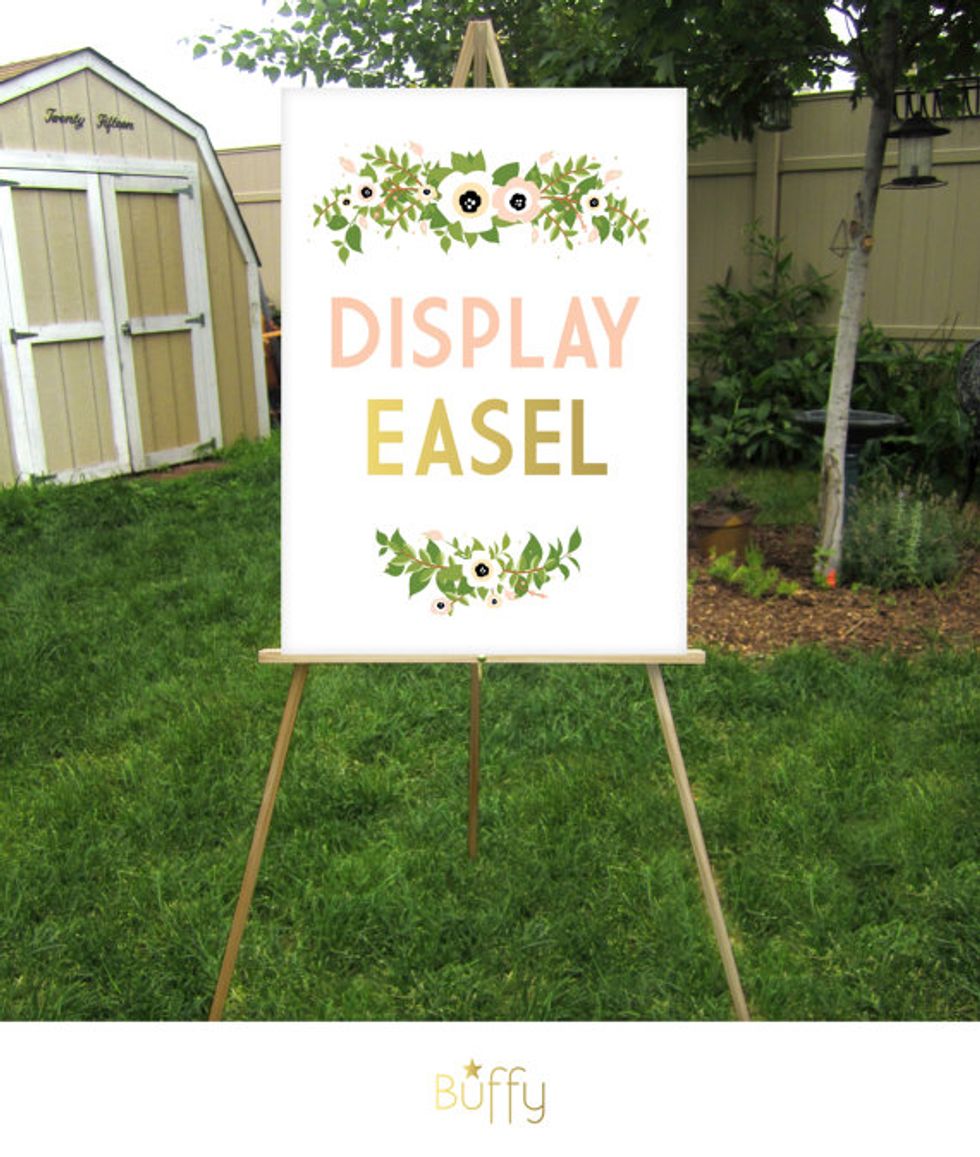 Will You Be My Bridesmaid card is a cute addition to your bridesmaid-proposal! You can choose as many cards as you need to cover your bridal party! $2.00 each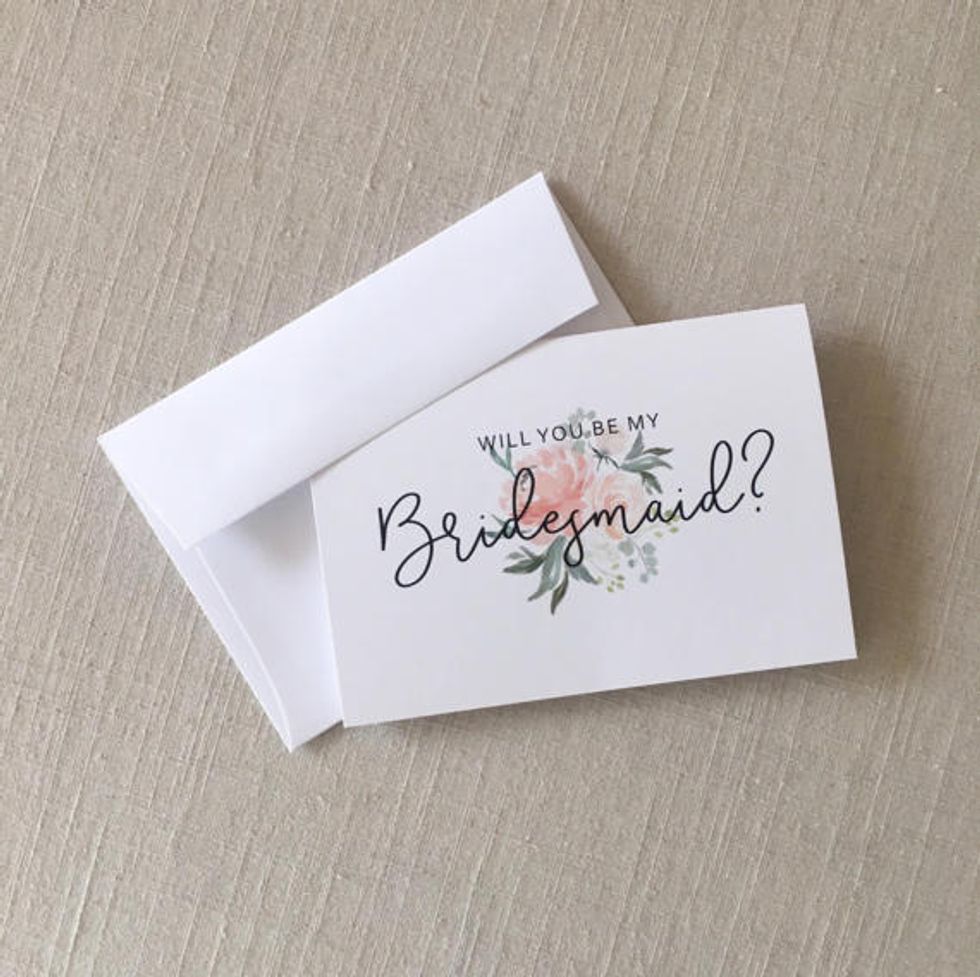 This Chalk Thank You Card is a cute way to tell all the people who sent you gifts or came to your wedding thank you! You can pick up 4 cards for $5.00 and have packages up to 50 for $42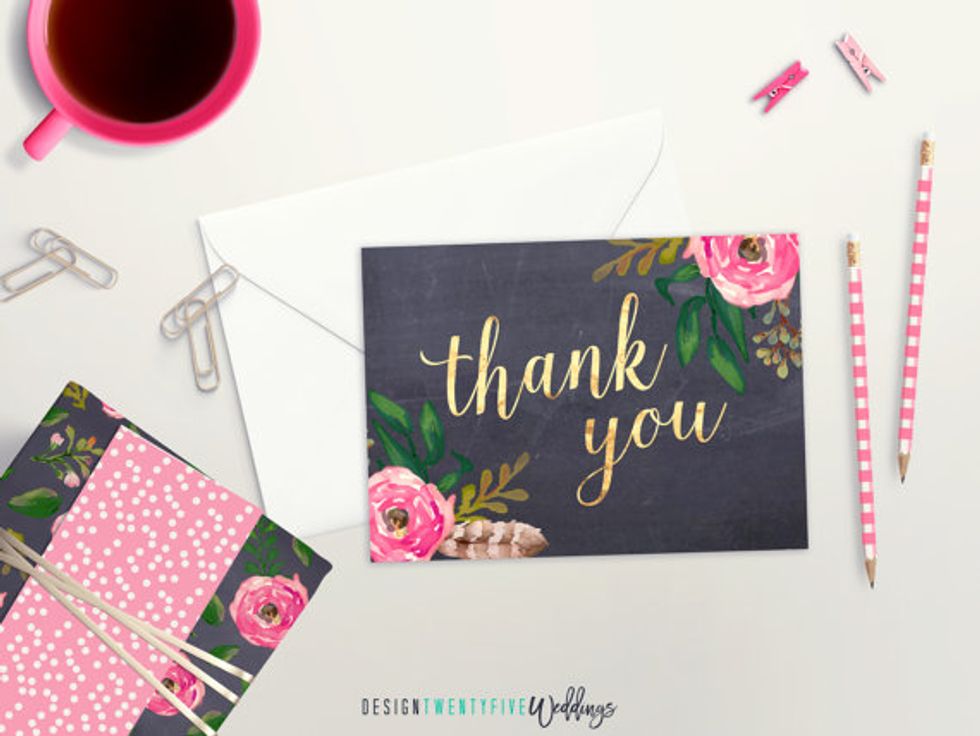 These Rustic Barn invitations are a mix between modern and whimsical and include a cute way for your guests to reply! It only costs $0.95 for the RSVP, invitation and envelope, a deal that is hard to find for such a cute card!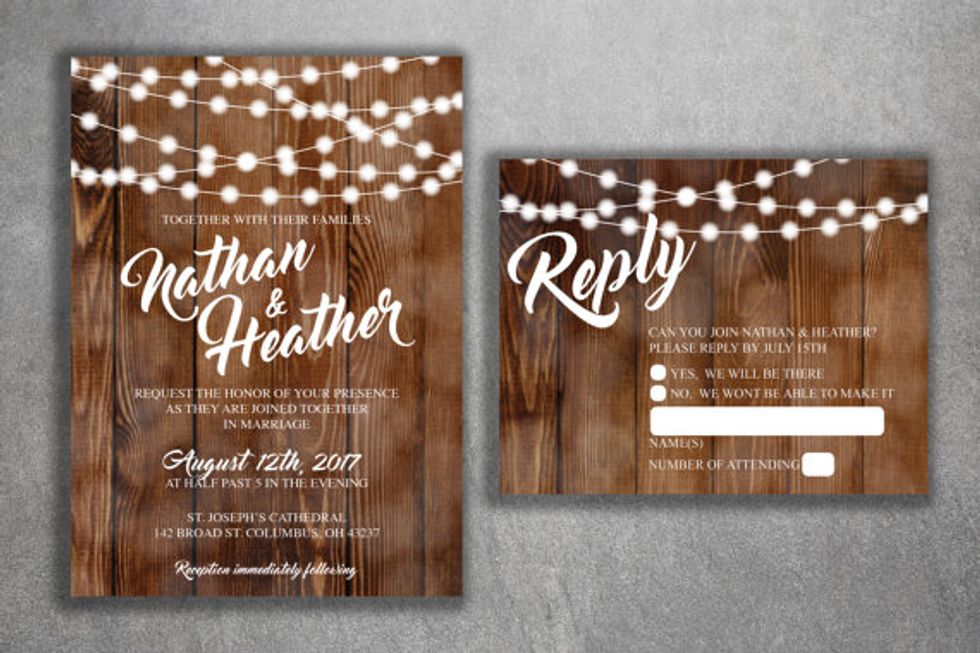 This Personalized Cake Topper is so beautiful! It can be customized with any color and perfect for any cake! $14.99+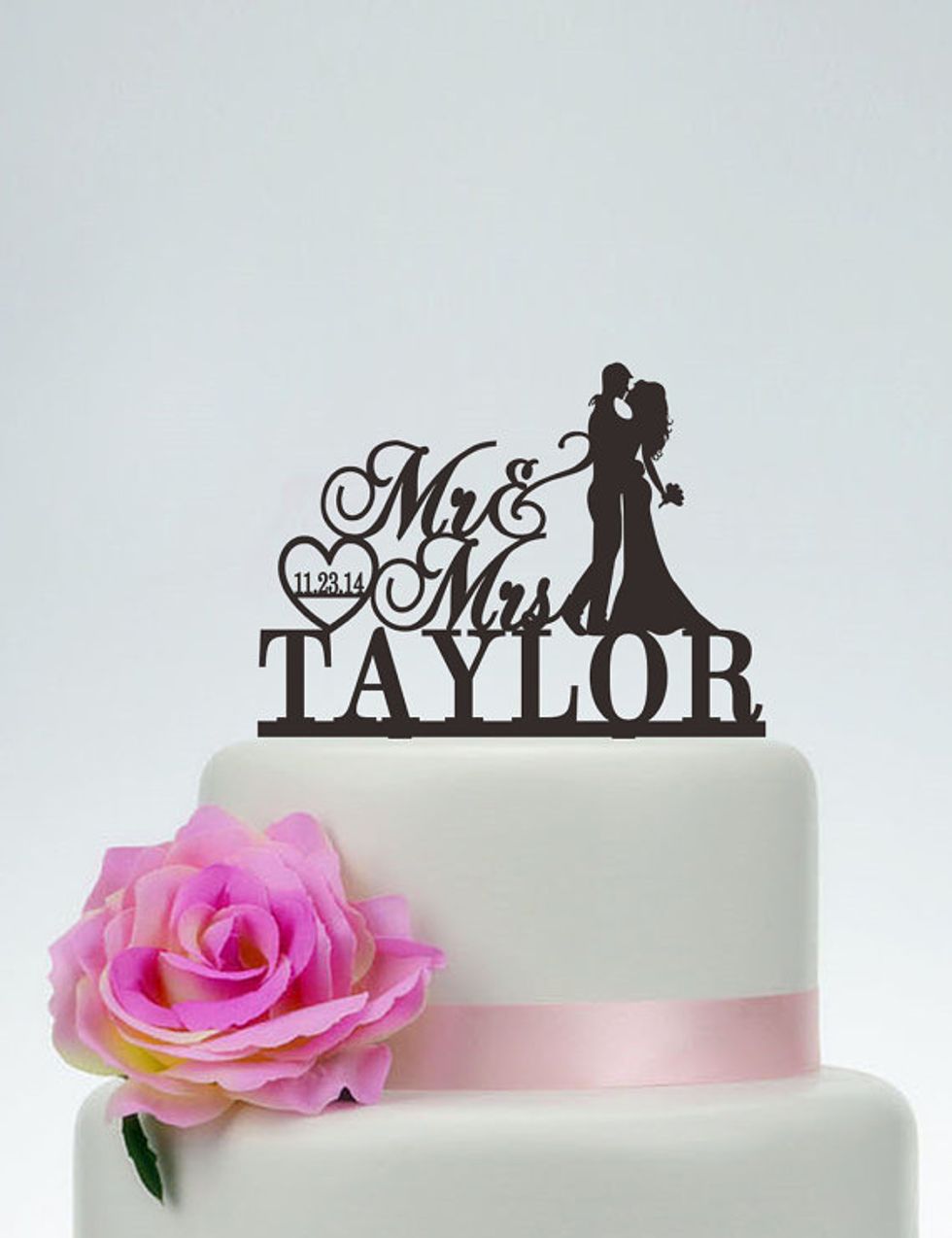 I immediately fell in love with these table scatter wood hearts! These are great for any centerpiece for a rustic/country wedding. $5.80 for 100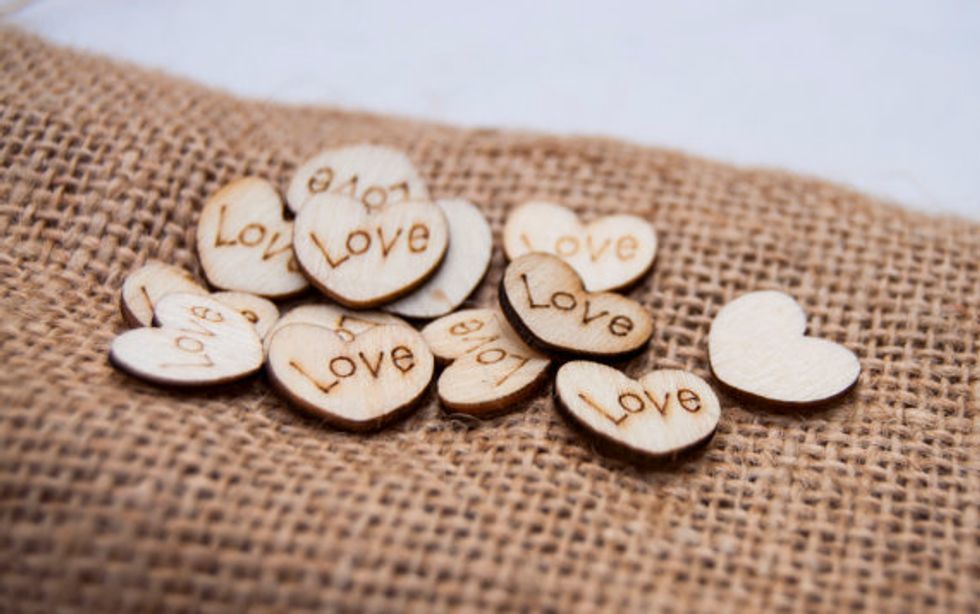 Nothing is more flashy than this champagne gold table runner. It is 108" and only $19.99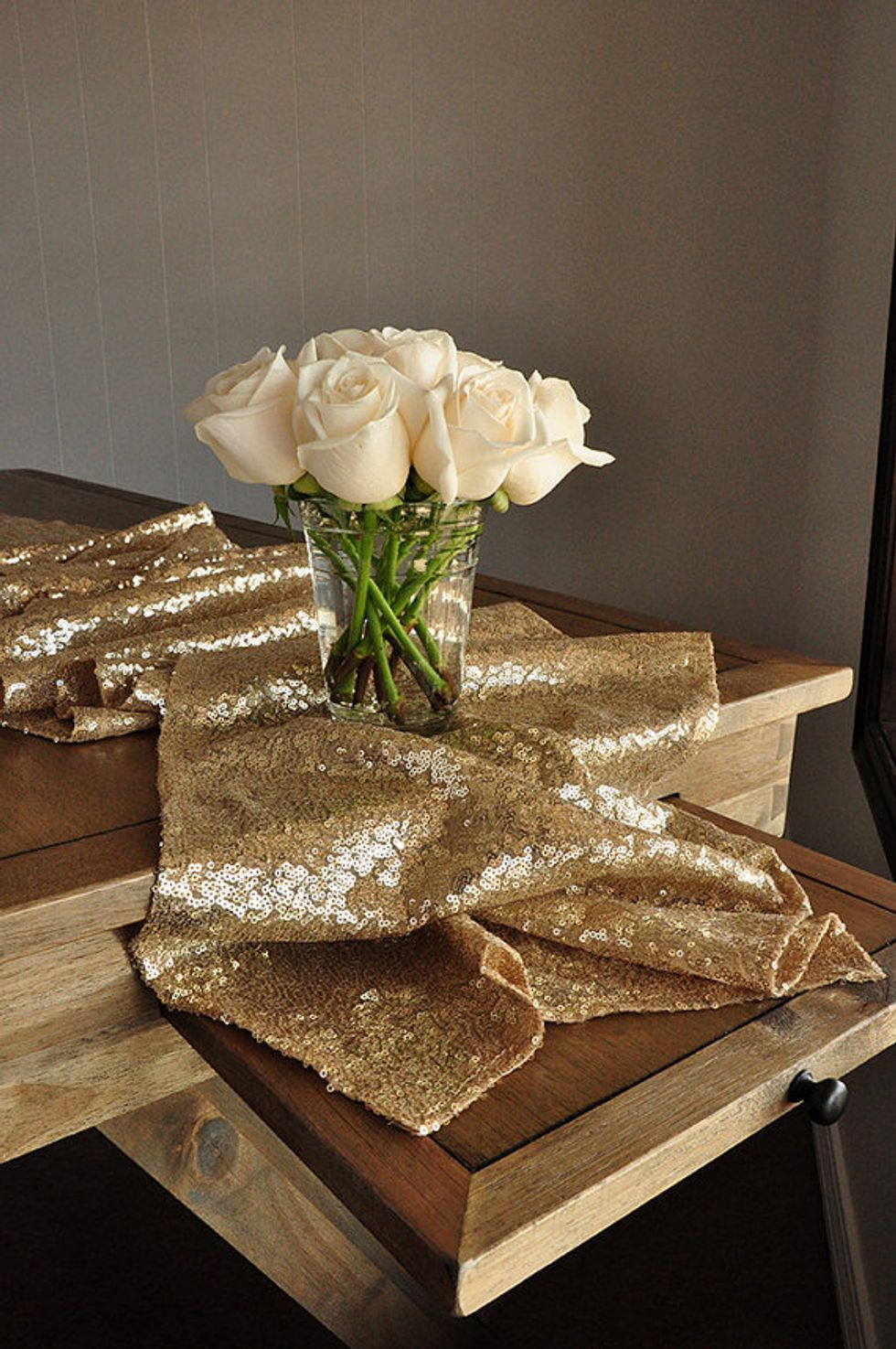 Lavender is such a cute centerpiece and will make the room smell wonderful! Even if it isn't for a wedding, I love having a few bunches of these around my room during the summer! $10.00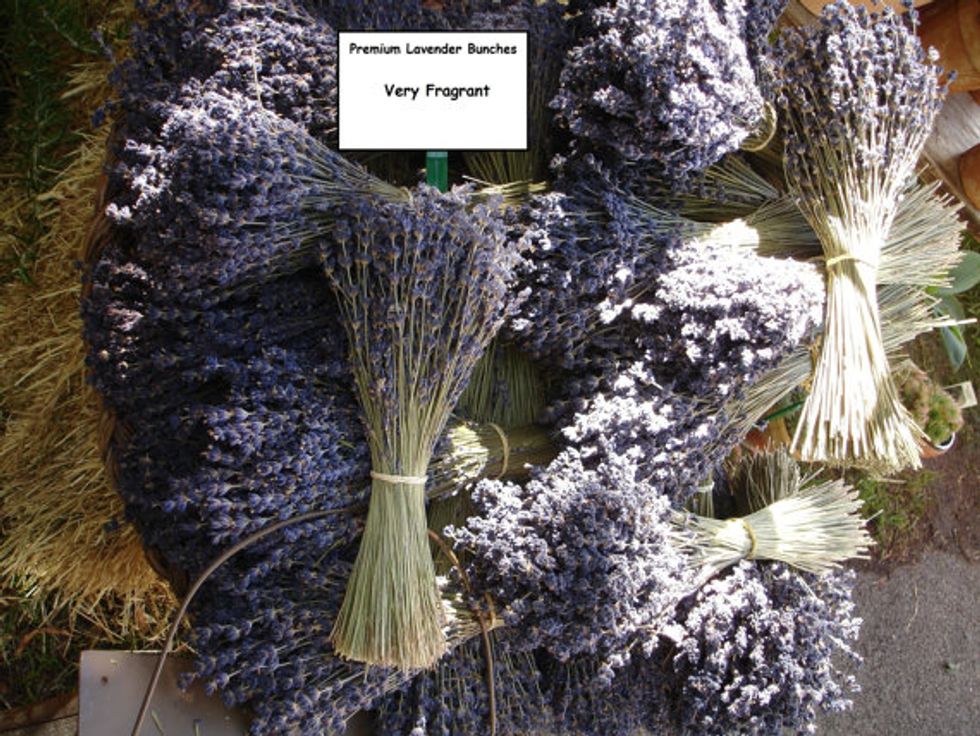 This is another great bachelorette party decoration piece! I love the gold and how it just stands out! $6.00+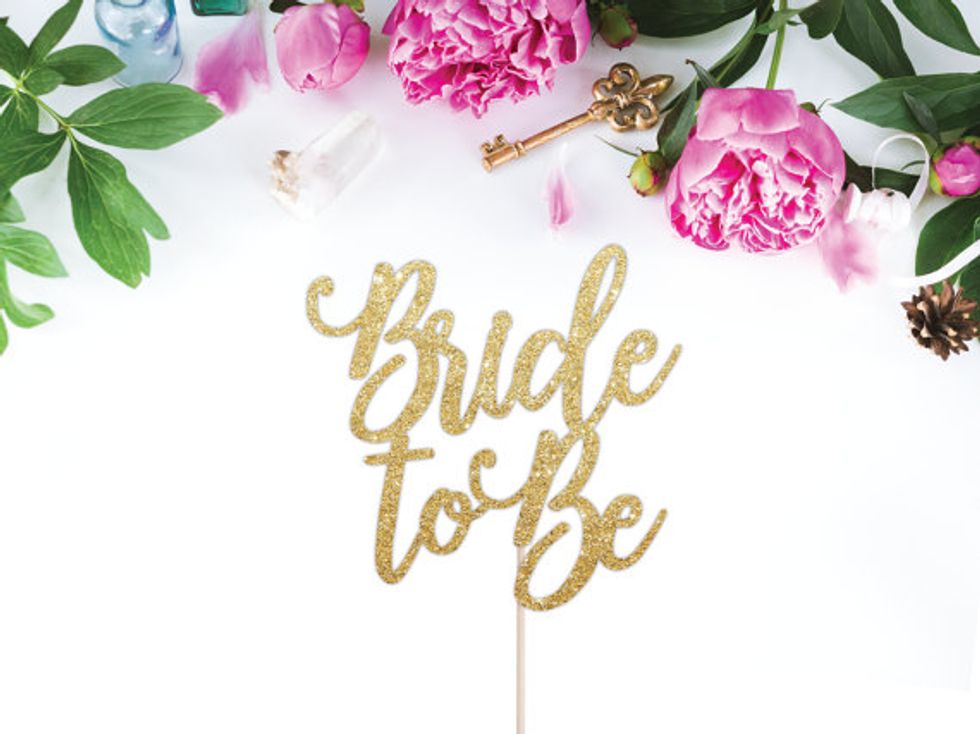 You always need to take pictures of your dress and this hanger will make it even more personalized. This personalized name hanger is such a lovely photo op and ultimately it'll be a wonderful keepsake. $9.99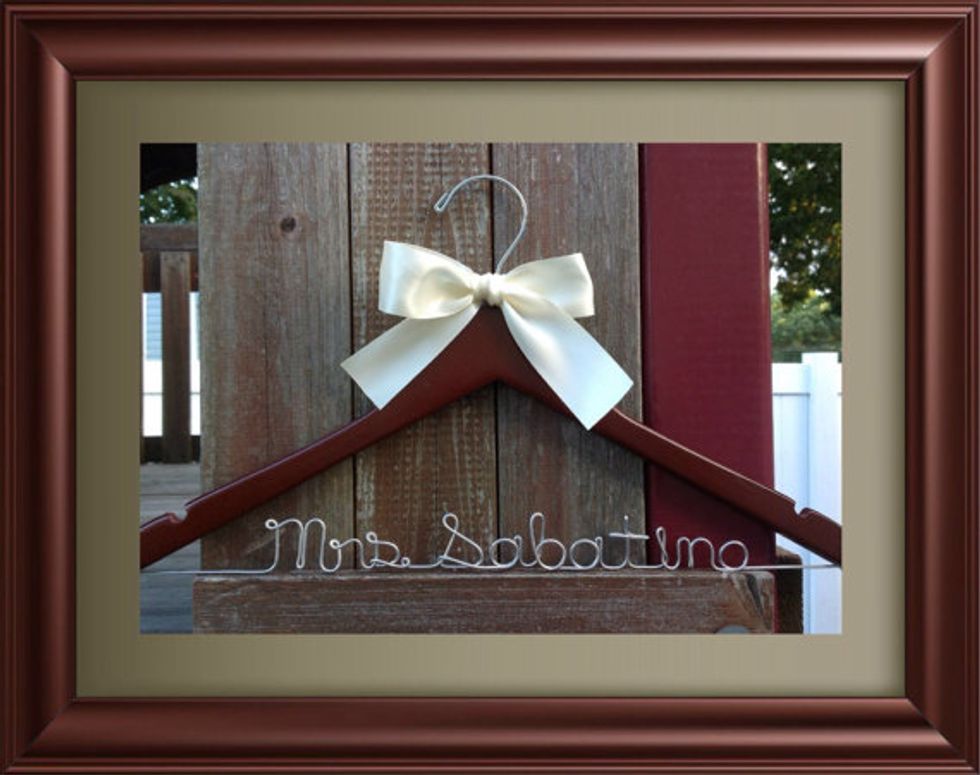 This monogrammed beach bag is a perfect gift for your bridesmaids or a great way to carry your stuff on the big day! These bags are really durable and cute and great for many events! The bag measures approximately 17.5" wide by 13" high. $22.00