On Saturday, November 4th, I attended Iowa State's first WE Lead: Women's Empowerment & Leadership Conference. While this was by no means the first women's empowerment and leadership event on campus, it was the first time all of the major women's organizations at Iowa State organized a conference together. In my opinion, this event was a major success. I had a great time learning about leadership and networking with several of the over 80 women who attended the conference.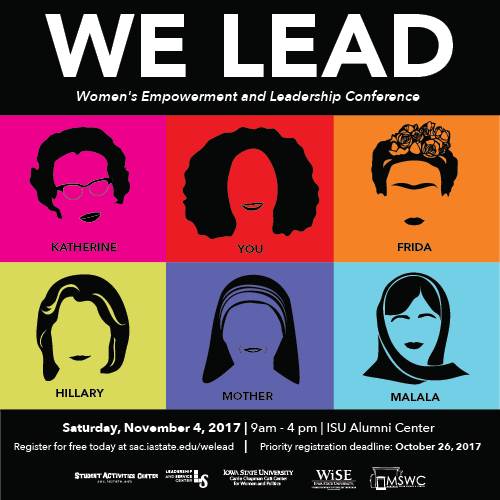 I wasn't sure what to expect when I woke up at 8 a.m. to make it on time for breakfast, which started at 8:30, and I even thought about skipping it to stay in bed longer. I'm very glad I made the better judgement to go. I talked to a lot of Iowa State women, and it seemed like every person I talked to was open-minded and friendly.
I loved the conversations and the food I had while at the WE Lead conference. Our event chant, "Weeeeeeee!," was great, too. While all of this really helped with my enjoyment of the conference, the speakers were the ones who made it special.
The opening speaker, Vanessa McNeal, was truly inspiring. She started her speech by telling everyone to sit up straight, on the edge of our seats. Knowing her life story, one of Vanessa's friends asked how she would keep us focused at nine in the morning - her response: "Within the first five minutes, I'll have them all on the edge of their seats." She got a good laugh out of most people.
She wanted to start off on a light note because her life story was not a light one. It was full of many struggles that she needed to overcome, including sexual abuse throughout her most of her life. By telling us her story, she let us know that you can overcome anything and prove the statistical outcome (of what your life should be) wrong.
Despite the trauma she endured, Vanessa McNeal is an acclaimed filmmaker and public speaker. She told everyone to be fearless and accomplish their goals, even if no one believes in them. She truly inspired me to work on my long-term goals I have in animation, web design, and writing. Her speech gave me the boost of confidence I needed to really push myself.
You are not what happened to you. You are what you choose to become.
~ Vanessa McNeil
After listening to the keynote speaker, we had to choose one of three speakers to listen to: Lora Leigh Chrystal and Olivia Carrasco spoke about overcoming imposter syndrome; Brian Vanderheyden spoke about self-care while being a leader; and Rachael Barnes, Alexa Bueltel, Joi Latson, and Zoey Shipley spoke about women in student government. I chose to attend the information secession about self-care.
I can't speak about the probable success of the other sessions, but I did get a lot out of Brian Vanderheyden's presentation. He had us analyze our self-care using a chart to see what we did well and failed at when it came to self-care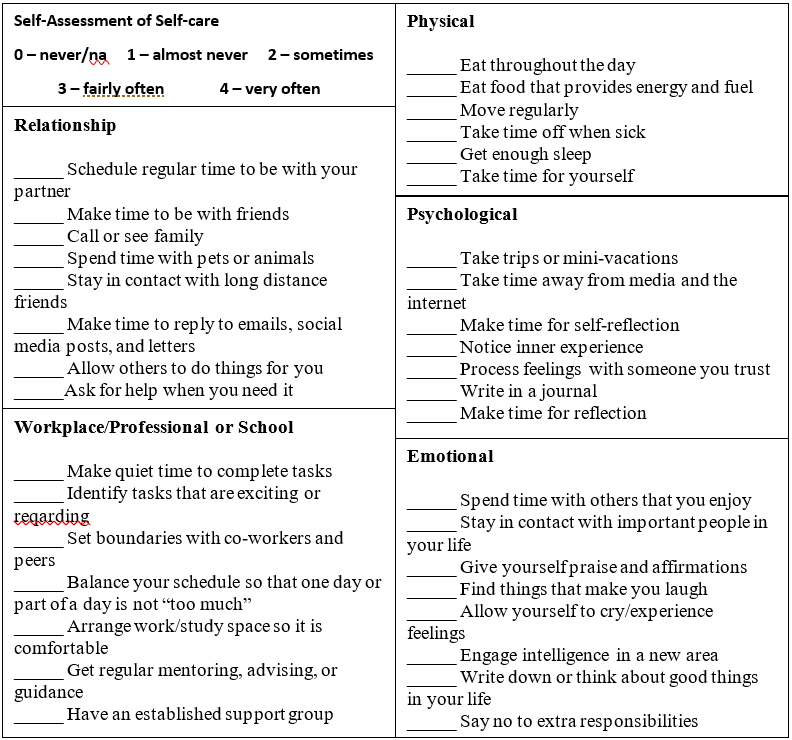 I learned that I need to start taking more time for myself. I've been involved in quite a lot recently, and it's taken a toll on my mental health and sleep schedule. Brian Vanderheyden's advice to all the women listening was that reflection on the good parts of life is an incredibly underrated and beneficial way to relax and de-stress. Women who lead well know how to say no, delegate, and take time for themselves - all which lead to better self-care.

The final speaker was Margo Foreman, Iowa State's Director of Equal Opportunity. Among other things, Margo also talked about the importance of an online resume or blog presence. This made me feel really confident in the importance of the courses I am taking. She has noticed that the world is becoming more digital and that made me feel like my career path is a viable option.

Cover Image Credit: Hannah Monk