This is short satirical piece I wrote a couple of years ago for a class assignment in which I had to write something from the point of view of a drama queen. Enjoy:
So you probably know that there are a large number of social issues going around lately in our society such as poverty, equality, whether or not Kim K's bum is real or not, amongst many others. But something that is barely receiving any attention at all recently is how small or fake girl pockets are in female clothing. Oh the horror! My spirit grows weaker with just the thought of that atrocity!
Where should I start? So last weekend, I was wearing these cute H&M red skinny jeans at this party. My mom called in order to check in on me, and after I hung up, I inserted my iPhone 6s Plus into one of my "pockets." Next thing I knew, the sound of something hitting the ground was heard across the whole room. Turns out, I failed to notice my skinny jeans' fatal flaw of having fake pockets incorporated into them, which made the screen of my precious phone crack as well as my heart when it hit the ground. It took me more than a week to fully recover from that tragedy. That was the day I vowed to take revenge on this impending curse and stop it once and for all. Call me Buddha because I feel enlightened and ready to spread my philosophy.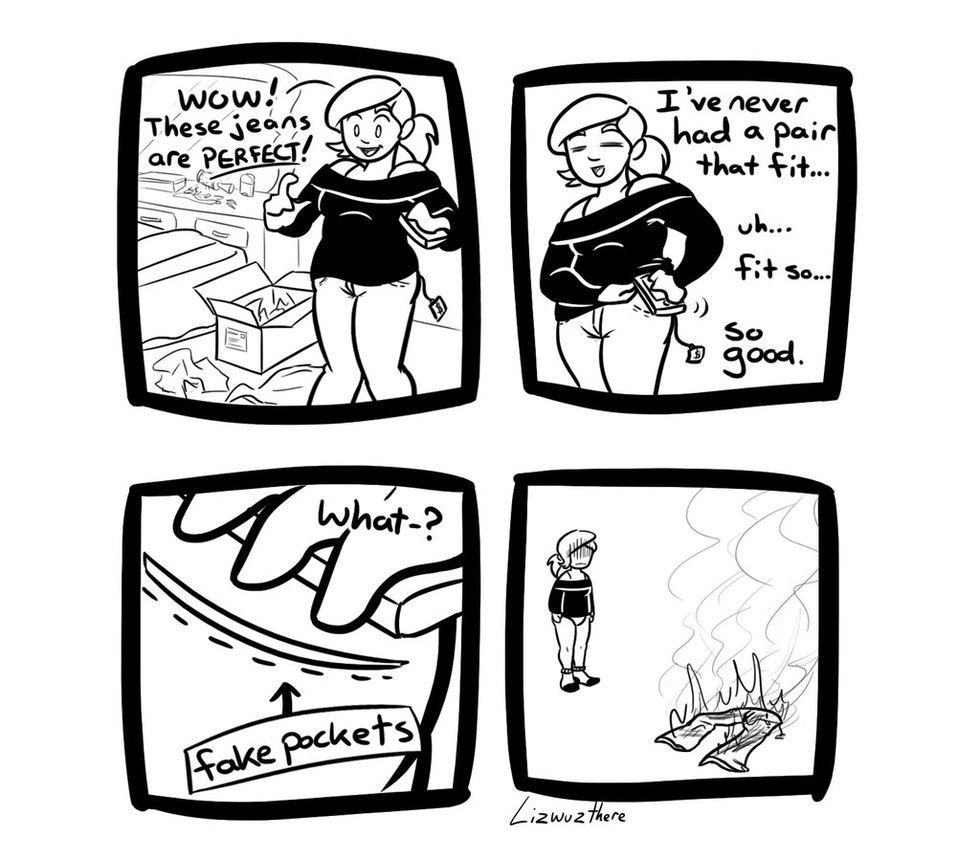 First off, it's not fair that boys can carry whatever they want in their pockets. Boy pockets are the clothing equivalent to having Mary Poppins' bag. They can basically survive the whole Zombie Apocalypse with just filling their pockets a bit. They can take with them everything that they need like a phone, wallet, grandma, chewing gum and even the whole darn Chinese Gymnastics team if they want to. But us women are stuck with pockets that can fit as much as three bobby pins and forced by the fashion industry to buy purses. Do you know how hard it is to perfectly match a purse with your outfit? Ugh! Like I needed my life to be even more complicated!
Sometimes I think that I should call president Obama in order to fix this problem because he's supposed to present change (that's his purpose, right?). The lack of equal pocket size rights in this world makes me question the whole purpose of feminism anyways. That's like soooooo sexist. Like, why be able to vote if you're not even able to place anything in a pocket! Talking about being unproductive! How are we going to be treated as equals when men oppress and laugh at us for our nonexistent pockets! This is our time to fight for equality and below is my battle plan on how we will achieve this goal.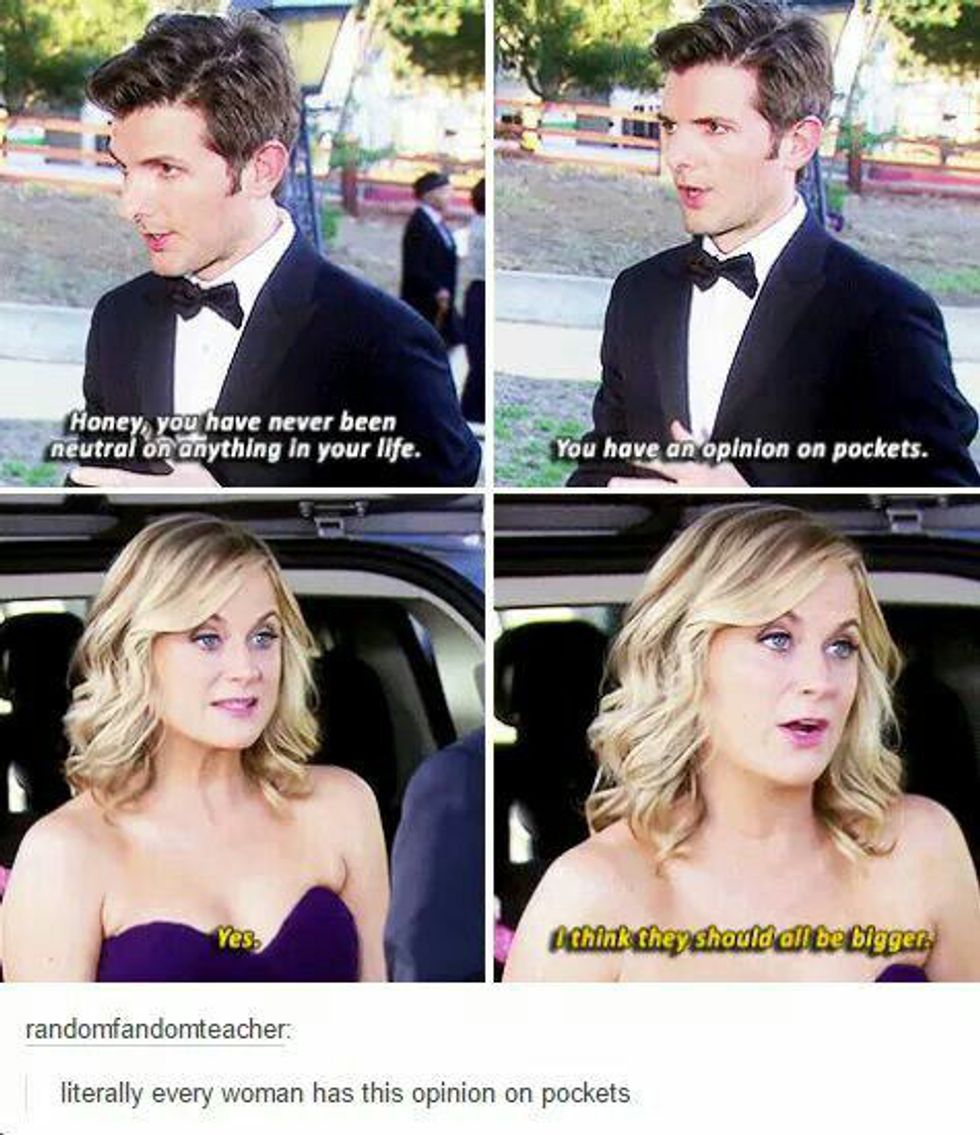 First of all, all fake pocket sellers should be banned and shamed. Let's have our word known across every social media. We can open a hotline for people experiencing small/fake pocket-related crises. I suggest that all of us, pro-pocket people, to revolt and protests outside every store, mall and factory that are not willing to change towards our favor. We shall all grab our torches and destroy every one of them and take what is ours with fire and blood or die with honor! We shall feast upon their defeat and rejoice on our victories. When our revolution is completed, a better world with improved pockets will be enjoyed by us all. We will be remembered until the end of time for our great and courageous feats. I have a dream, and it's to stop pocket extinction!