I once remember being able to obsess over every little detail about a band member of some "emo" or as I would like to call it punk/alternative musical group. I would wonder and hope one day I could experience what they were: touring. It had always been something I envied even when I had been younger, I envied anyone who could even be able to get to do something like it. As I turned older the thought of touring turned into: I want to work on Warped Tour. (A musical festival, that tours the country and typically plays alternative bands but a variety are out there for everyone.) Which is my inner tween have probably had thought or even said that I wanted to, but it has something I always dreamed of.
The thought of traveling is what I initially was attracted to about the touring part, being able to see new places had what always brought me a thrill. Warped Tour travels to about 50+ states over the U.S. in which also included Canada dates as well as a couple dates in the UK area. Since having lived in Iowa my whole life, I have never really been to many other places maybe besides Colorado or Arizona which were both very lovely on their own but it ended up causing me to want to see more areas that involved a lot of other places that I had not yet seen. Seeing new people, food, and scenery is what made me want to be on Warped Tour the most.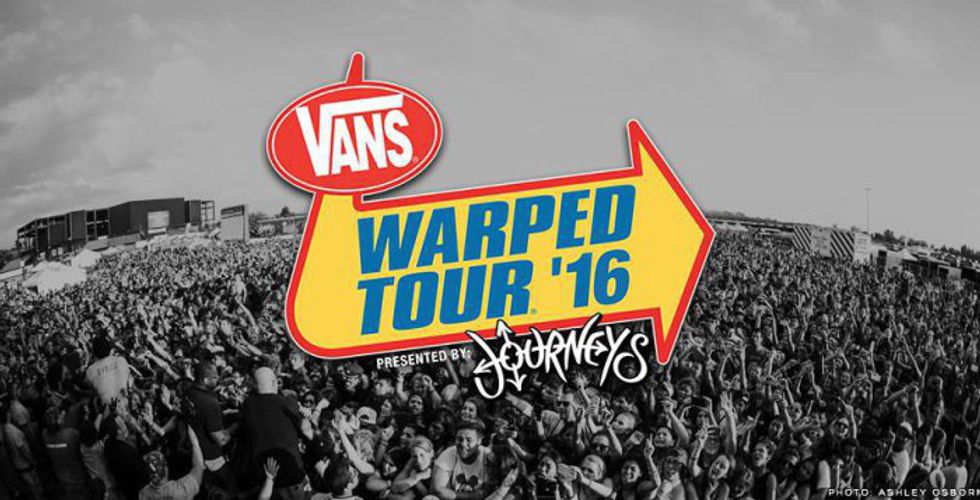 The other reason that I had always wanted to be on Warped Tour was: music. It was something that mainly attracted to the thought of the music festival. I was able to meet so many people through this music and it made me want to come back every single year just because of the difference in energy it gave then when you went to concerts. When going to concerts you can feel a togetherness that brings everyone while surviving a week from high school or a week from a stressful college week. Going to Warped Tour for an entire day lives up to it's slogan: "The Best Day Ever." I felt this feeling my past year when I had went to Warped Tour had lived up to this slogan when I watched one of my favorite bands State Champs; what I saw was everyone around me smiling too big. The smiles were reflecting on how the day was so great and how happy we all were.
Ultimately there could be many more reasons why I want to work on Warped Tour, whether it be meeting others, the music, or traveling. It will always be one of my dreams to do so. Just like how I want to meet Dave Ghrol so bad, which may never happen but it will always be a bigger dream of mine throughout my lifetime until I am able to do so.