All baguette and Chanel enthusiasts are dying to say ooh la la in front of the Eiffel Tower. But unless you grew up in a French speaking family, are 110% fluent in the language, or live in Bourgogne, you will more than likely be viewed as a tourist - nothing wrong with this, except it's no secret that most Parisians dislike tourists.
Sure, this is slightly detrimental to our self-egos but fear not! If you want to practice you're less-than-mediocre French speaking skills while experiencing this beautiful culture, then Canada is the place for you! Here are six reasons as to why heading north is great for satisfying French wanderlust.
You won't get bullied for butchering French
Natives may laugh but they at least appreciate your oh-so-Americanized efforts to fit in. Most people in the city speak both language anyways, and if anything, they'll help you find someone who does speak fluent English. Though it is wise to brush up on your français before you visit.
The architecture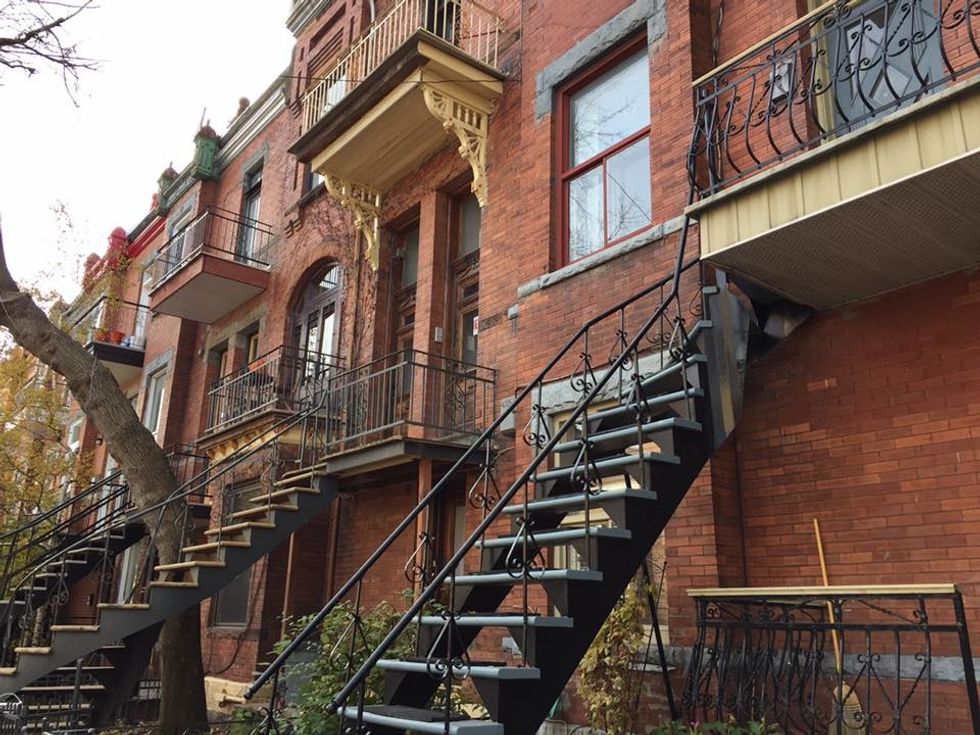 The Plateau
My own photo
Yeah, good luck if you try looking for the Palace of Versailles. However, there are plenty of hidden gems - Old Montreal, the Basilica, and the Plateau - just to name a few. Old Montreal reflects French colonization and the Basilica is one of the most famous Gothic churches that is home to set of large pipes and beautifully stained blue glass windows. The Plateau is great for "hipsters" with its youthful demographic and art museums lining up the streets.
The Basilica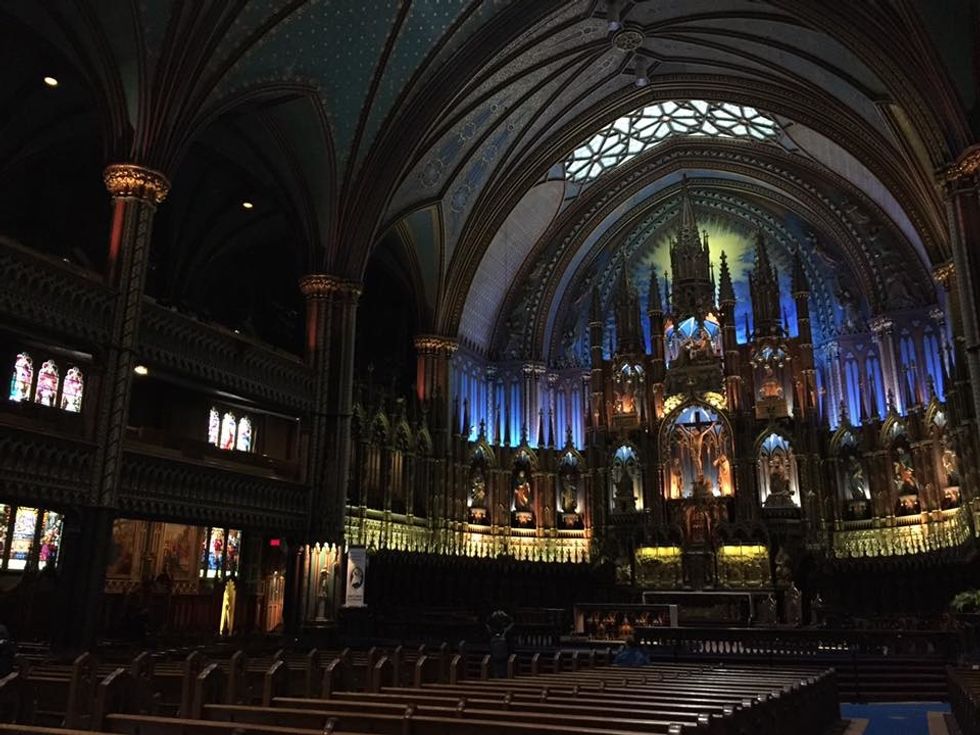 La Basilique
My own photo
Did I mention the Basilica? Or la Basilique Notre-Dame as it is called in French. This was my favorite attraction when I visited Montréal. I happened to walk inside when there were no tourists, and it felt surreal hearing nothing but my own footsteps as I walked around this empty church from the nineteenth century. I think the photo speaks for itself.
Ice hockey
Philly Eagles, Montréal Canadiens. Choose wisely which fans you want to get shoved around with.
The Poutine
Not going to lie, these are - by our definition - just disco fries. But can you really turn down ooey, gooey, cheesy goodness when traveling? Especially after hours of walking around Rue Ste.-Catherine, absolutely not.
Bon voyage!