I decided to go on an adventure one day when I was done with my class that led me to three vintage clothing shops in the Lexington area. I have lived in the Lexington area the majority of my life and usually, I'd just head to department and name brand stores to stock up on versatile clothing pieces. Since being in college, I haven't really done much shopping and I decided that if I wanted some stuff, why not check out a thrift store? I was determined to find some hidden gems at these vintage clothing shops and I was able to make a couple of purchases. Now, I am documenting my experience at each of these three dope spots so you all can take a visit.
1. Worn & Company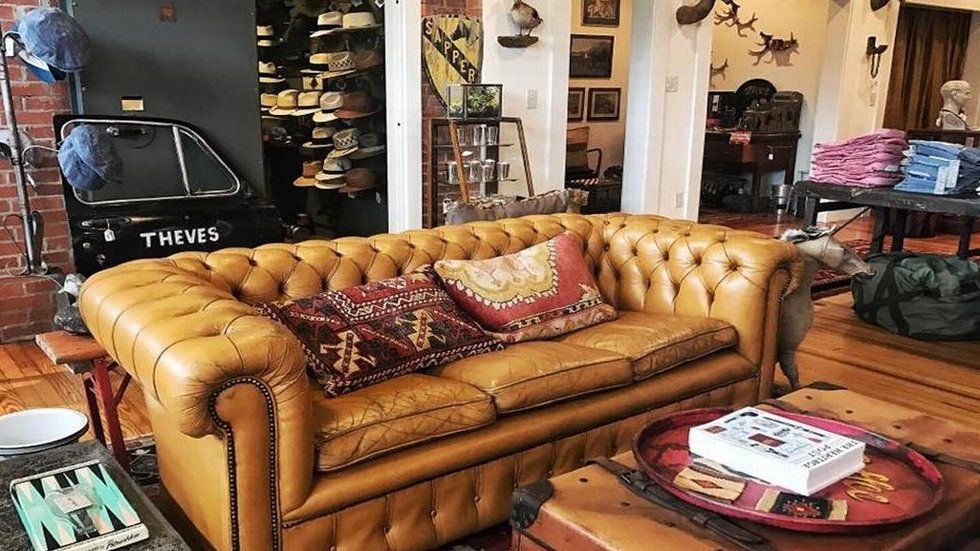 As I walked into the shop, my attention was immediately drawn to the massive wall of hats behind the register. The store's playlist of trap, hip-hop, and old school hits made the space feel familiar to me since that type of music is my forte.
When talking to the associate, Nick, at the cashier's desk, you could just tell how passionate he was about his profession. His knowledge about each piece of clothing was extensive and it seemed that he had done intense research on each piece of clothing. Worn & Company had me amazed at their handmade fedoras, straw hats, and basically any type of brim hat that you could think of. The craftsmanship and expertise in their handmade products look pristine. The store itself is a smaller space compared to others that I am going to talk about, but it's lack in square footage had no effect on all of the cool pieces they had on display.
My favorite part of the store on my visit was their large collection of vintage University of Kentucky caps with logos that dated back to what I'm guessing was the 80s and 90s. I would recommend stopping into their Lexington location and if you can't find something in person, check out their website! I'll definitely be stopping by again to pick up some of their vintage shirts.
Here are some pictures of the items that I picked up at Worn & Company
2. Street Scene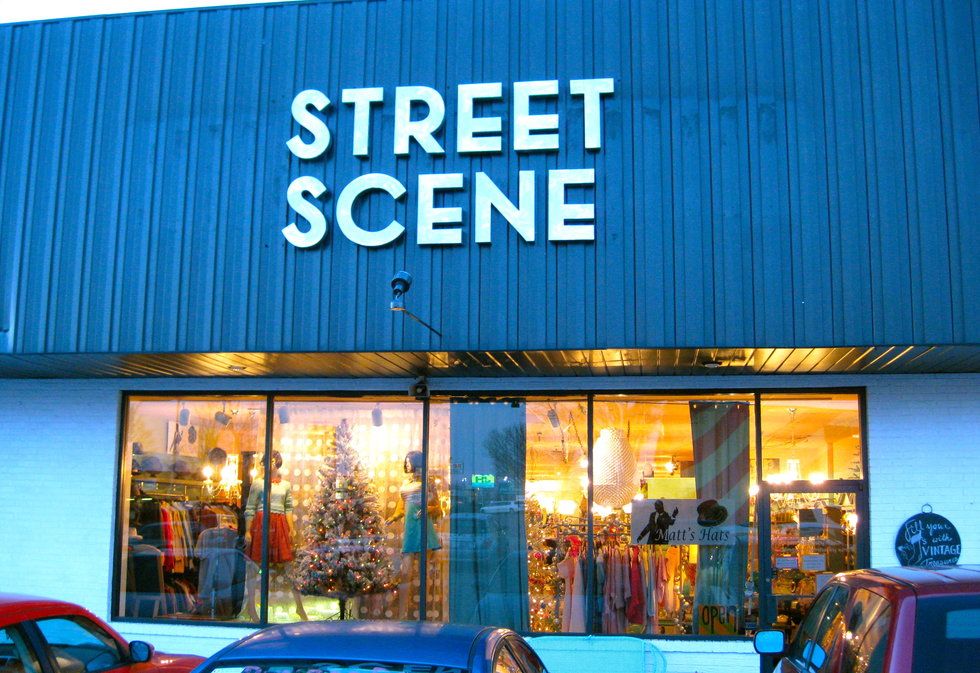 This is a store that I have visited on many occasions, and every time I am always intrigued to see the new items they put out. Initially, when walking into the shop, you are hit with the aroma of coffee from the adjacent shop, Coffee Times. The inventory in the store has more of a variety of items, which includes small knick knacks, various throwback home decor, and vintage clothing. Street Scene features some more expensive pieces, but the quality is definitely there. There is a larger collection of women's clothes than men's clothing in the shop. Overall, this is a great place to visit if you want to waste some time getting lost in the realities of the past. Even though the prices are a little more expensive, there are definitely some steals if you look closely.
3. Pop's Resale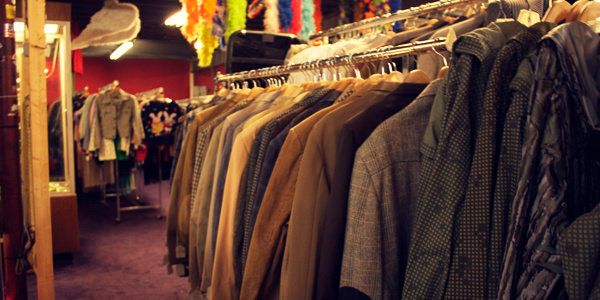 At first glance, this may seem like a smaller vintage record shop, but as I walked into the doors I was taken aback by the amount of inventory that the store bolstered. After asking the owner, Pop, himself, he told me that the store has around seven thousand square feet of floor space. Pop's Resale specializes in vinyl sales and anything related to old school audio. The shop has rows and rows of any type of used record imaginable. No kidding, there may have been a million records lining the hipster isles of this store. In the aisles of records were multiple record players so that you could sample any record that you would like. Though it is labeled as a record shop, they had an ample selection of clothes to choose from as well.