Someone once said, "the Earth without 'art' is just 'eh'." And the same goes for fashion.
Constantly, designers and creative directors are being inspired by works of art or architecture and taking that inspiration and sewing it into a single outfit composition which in turn creates a cohesive seasonal line.
This has been happening with both high end and contemporary brands who have teamed up with some iconic artists and their artworks to produce the perfect clothing items for a museum- and runway-goers. These collaborations include the Calvin Klein X Andy Warhol Collection, the Louis Vuitton Masters collection, Vans' rainbow Dallas Clayton shoes, and Prada's "Survival Utopia" by Christophe Chemin shirt. All have been noteworthy articles of clothing that satisfy the materialistic yet meaningful and deep side in all of us.
Now, Vans is doing their own impression of a certain famous impressionist: Vincent van Gogh.
Along with Mac Miller's new album Swimming, and the Astroworld by Travis Scott, this artsy merchandise is due to hit stores on August 3rd. I don't have enough body parts to buy, listen and wear all of the great things dropping Friday!
The Vans x Van Gogh collection has been based off four iconic Van Gogh paintings: Skull, Almond Blossom, Sunflowers, and his self-portrait. The prints will be made in various products such as jumpers, jackets, tees, and of course, Vans footwear. All proceeds acquired from the 'Off The Wall' merchandise will be given to the Van Gogh museum so people will be able to see the artwork 'on the wall' years after.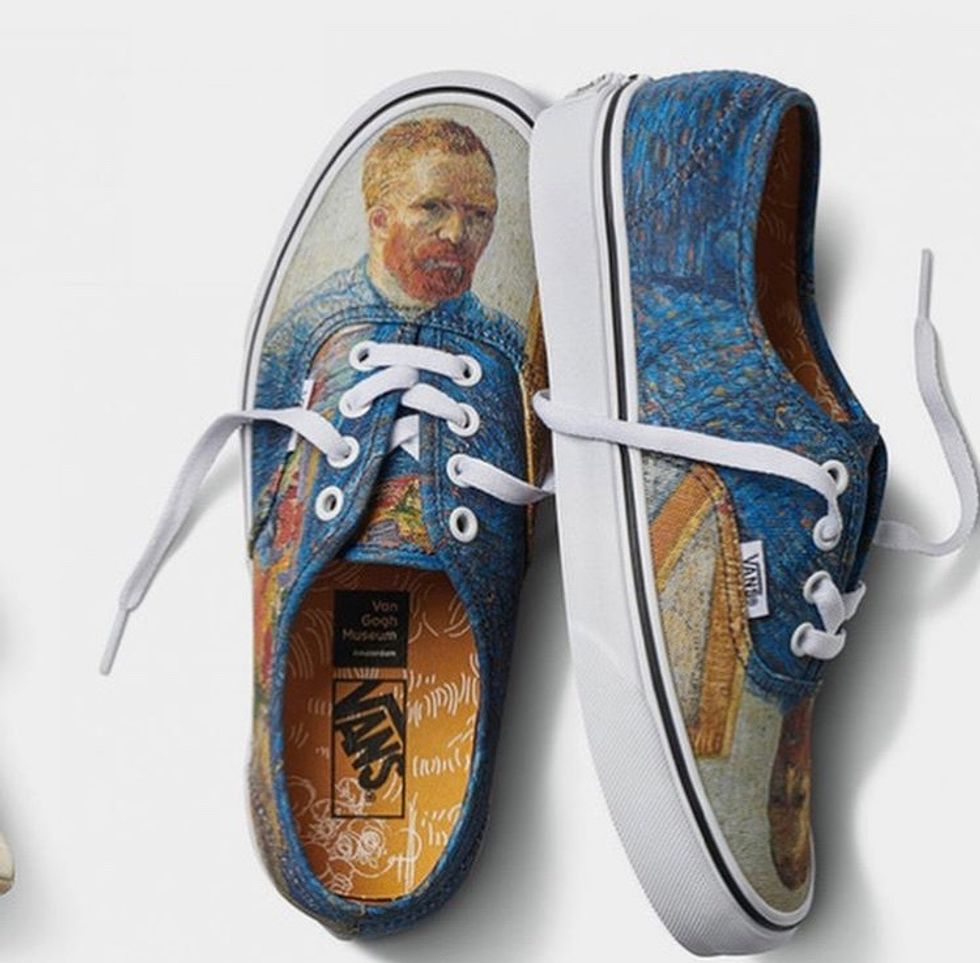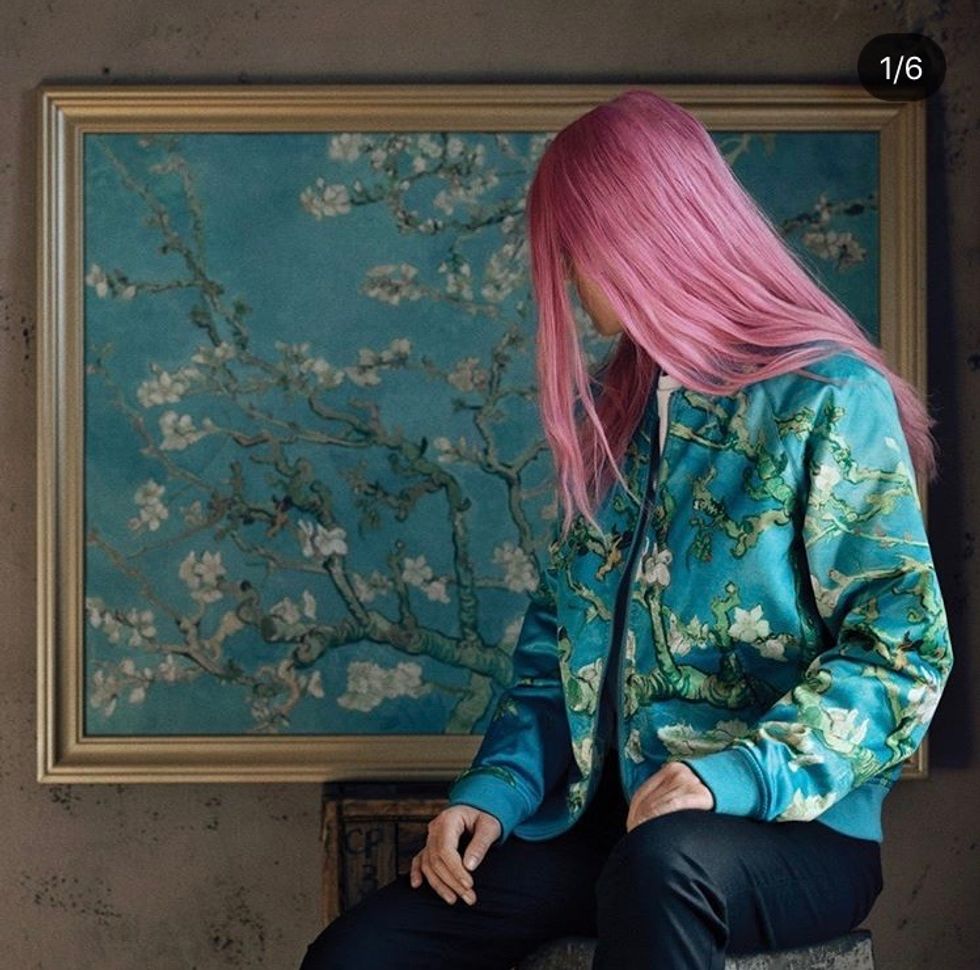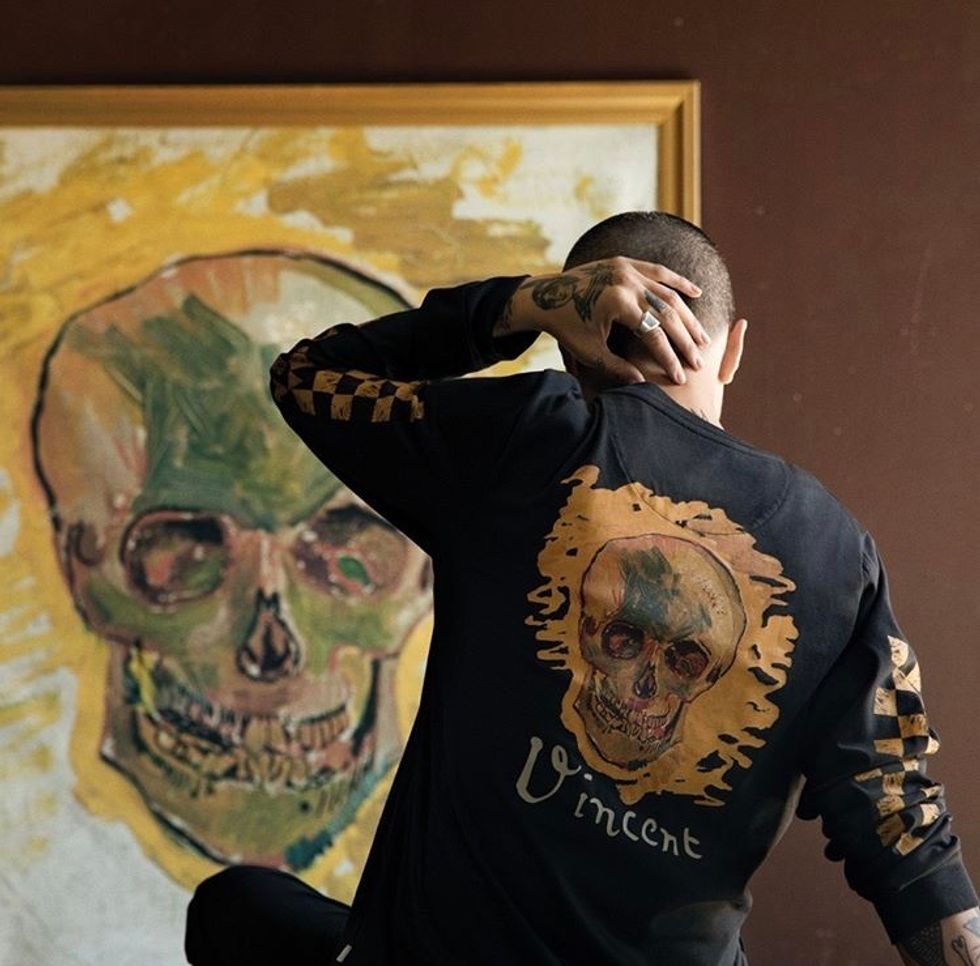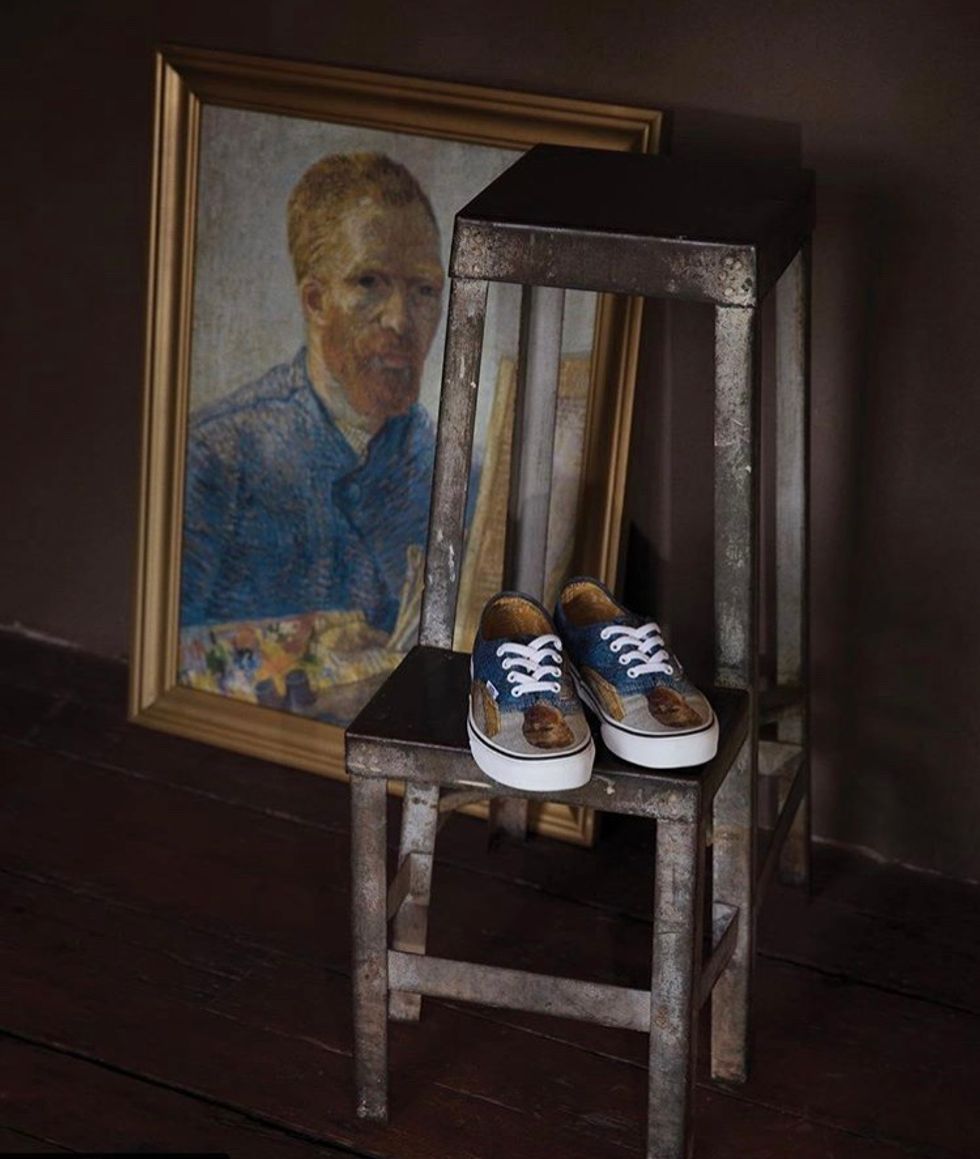 Fun fact: Van Gogh never made any dough when he was alive, so the least you could do is buy some pitty sneakers, right?