Makeup company, Urban Decay, is facing a ton of backlash on the Internet after tweeting a picture and a caption about their new line of eyeliner. The tweet, pictured below, has since been deleted, but that wasn't before Twitter took to pointing out the obvious flaw in Urban Decay's post.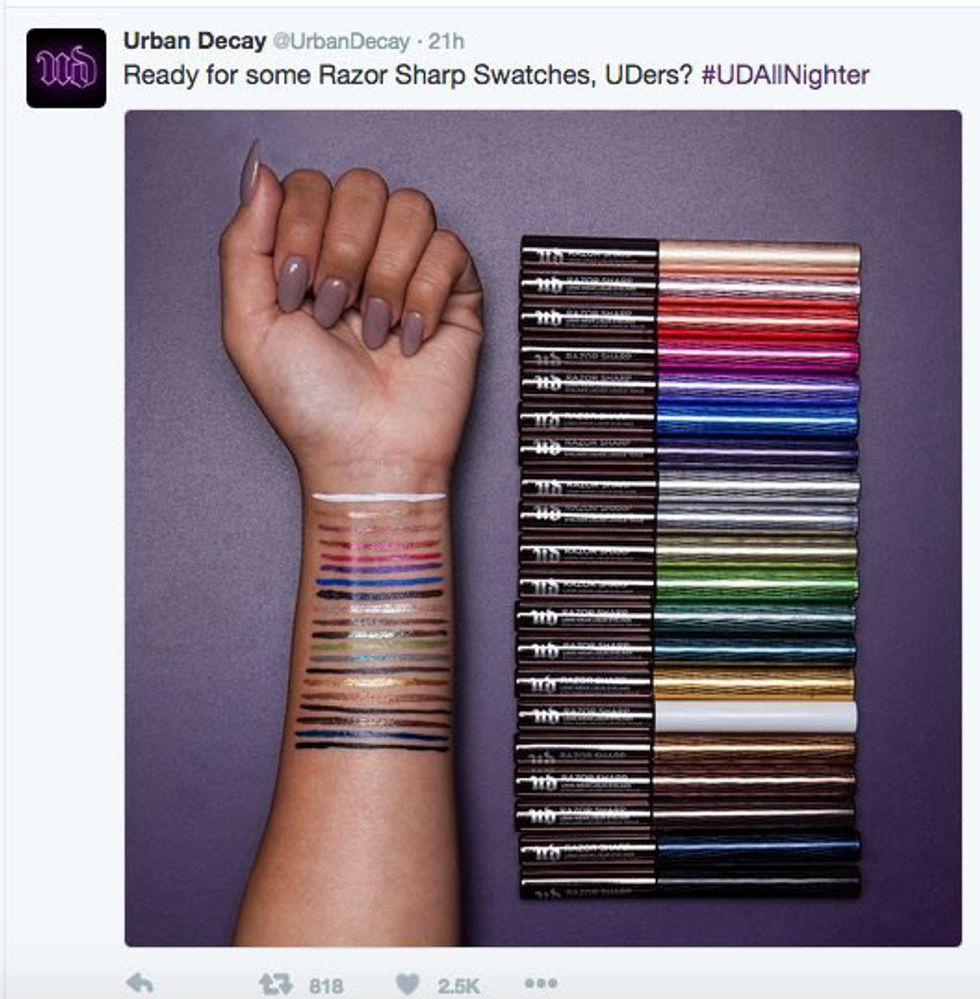 In case it isn't obvious, the caption with this particular picture makes it seem like the company is making a joke about self-harm. Urban Decay has since replied to the barrage of negative Tweets, apologizing, saying that the reference to self-harm was unintentional and that the swatches on the inner arm are for texture and shading purposes.
I guess their marketing team really didn't think this one through.
What are your thoughts on this? Do you guys think this was intentional or just a poorly thought out marketing strategy?