People are saying a lot of different things about the 2016 election, many of which I agree with. It's crazy. We're screwed. Did they really just say that? One thing that I personally couldn't relate to was how unprecedented the election is. It's something that I've heard a lot, but it's hard to fully grasp that concept. What does it mean? Why do so many people feel this way? Here's an attempt at an explanation for those who are in the same position I was.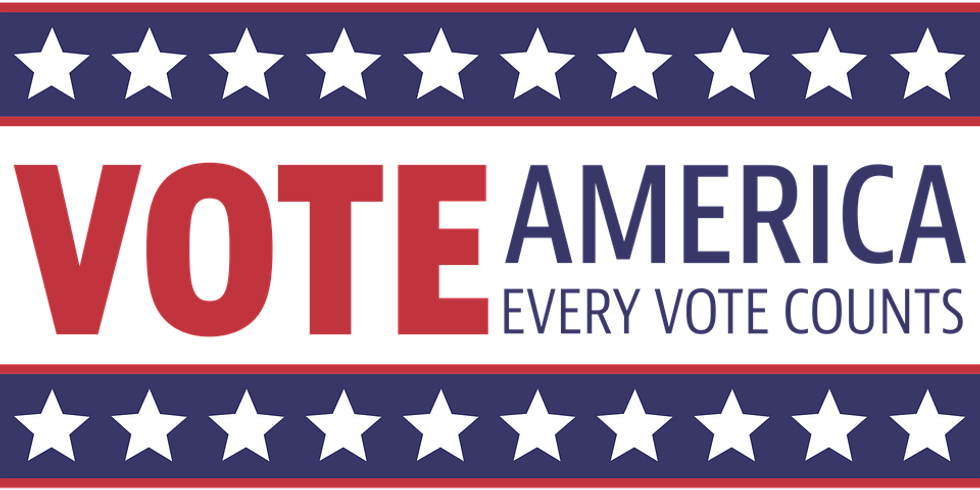 One reason that this is difficult for people my age to understand is that this is our first real election. Think about it. How old were we when Obama first entered office? I, personally, was ten and in the fifth grade. I remember watching his first inauguration in the cafeteria at my elementary school, but that's truly about the only thing I remember from that election. Four years later, when Mitt Romney was attempting to win the White House against Obama, I was an eighth grader about to be a freshman, but I still don't really remember much about the election. This is the first real election that I know about, the first one that I've actively followed, because this is the first election that I get to vote in. It's the first election where our voices matter, and it's difficult for us to understand how crazy this election is with hardly any memory of other elections.
Another reason that I think this is so difficult for us is that we weren't alive for the last "crazy" election. Our parents tell us about Gore vs Bush, about Ralph Nader's third party run stealing the win from Gore, about Bush winning the electoral but not the popular vote and still becoming president. Hearing about those things, however, is incredibly different from actually living them. We can understand the words our parents say, and understand how it reflects on this election, but we can't ever truly know what it was like to go through that.
A main difference between this election and elections of the past are who the candidates are. One of the candidates has thirty plus years of political experience, in which she has made a few mistakes, but overall has had a good run of it. The other candidate is a reality television star and business guru. Never in our history have we had a presidential race where one of the candidates has no previous political experience. We can know that, of course, but it's different to experience this as our first election versus our parents and other adults who have lived through relatively normal elections and actually have something to compare to this one. They have a different experience and different views than we do, and it's important to realize those differences.
This election is crazy. It's an entirely new event, something that we've never gone through before. Understanding how unprecedented this election season is is vital to fully understanding the importance of your vote in the 2016 election.