"We are a Community where people with developmental disabilities and those who assist them live together as family and as a sign of hope to the greater community."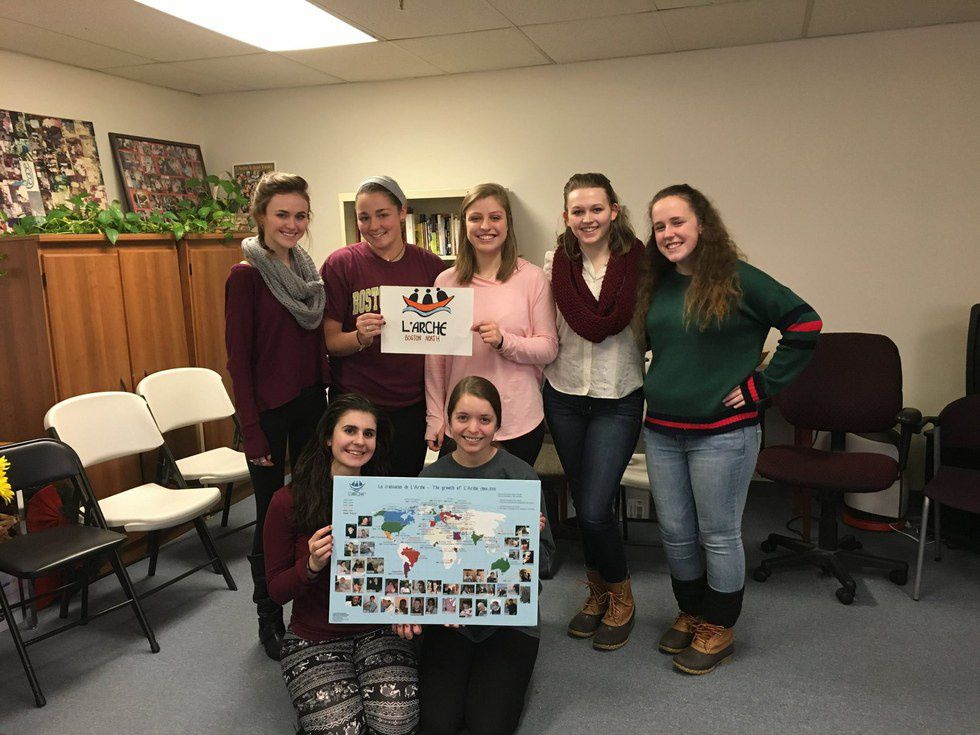 I had the most amazing opportunity to participate in
Stonehill College's H.O.P.E. Service Immersion Program
; "Honoring our neighbor, Organizing for justice, Practicing peace, Encountering God." Six other Stonehill students and I got accepted to spend a week living in the
L'Arche Community in Haverhill, MA
. Before going on this trip, we had discussed Community and learned more about it, but none of it compared to what we actually experienced. This opportunity, to each of us, was the most unforgettable and memorable experience of our lives. Our presence impacted the Community, but that is not all: the entire Community impacted us as well.

L'Arche is a place of family, love, welcome and so much more. These houses throughout Haverhill have people with and without disabilities living together purely as family. In 1983, some families came together and created a L'Arche Community. This is a place where their adult children with intellectual disabilities could have a lifelong home after their parents were no longer alive to care for them.
As soon as the seven of us walked into Community, we walked into the homes of families and were welcomed with infinite love and happiness. Every single second spent with the core members and assistants was unforgettable. L'Arche is only an example of what the world should someday come to be. Their mission consists of:
- To Create home where the gifts of people with developmental disabilities are revealed through mutually transforming relationships
- To embrace our diverse cultures working together to build a more human society
- To foster an environment that is inspired by the core values of our founding story: relationships, transformation, and being a sign of hope and a response to the changing needs of our members
Community life in L'Arche consists of independent living or in a shared household for those with intellectual disabilities. There are also part-time or full-time jobs, day programs, services, crafts, etc. "At all times it is a place of support and guidance that adapts as well as possible to the needs of each individual; it is also a place of commitment, to share daily life with the support of assistants and other community members."
L'Arche did so much more than simply give us unforgettable memories. Community life there taught us what it means to truly love. I've never set foot in such a welcoming community. The moment I walked into any of the households, I felt immediately welcomed and as if I were part of their family, which by the end of the week, I considered all of us to be.
I could go on for ages describing what this trip consisted of, what projects we took charge of and our memorable interactions with everyone there, but even all of my detailed descriptions wouldn't do L'Arche justice. There are simply too many amazing words to say; the other students who encountered this journey with me couldn't agree more, but we try our best to put it into words:
"What I admired more than anything about the L'Arche Community was their sense of mindfulness and their ability to value everyone and everything." - Sam MacFarlane, Class of 2020
"What I learned most from our experience at L'Arche is to be present and to find joy in the little things." - Mackenzie Mayes, Class of 2018
"The L'Arche Community emphasized the importance of family, being there for one another, and for being present" - Julia Adams, Class of 2020

"The L'Arche Community taught me how to love." - Michaela Brown, Class of 2017

"L'Arche is a truly loving community that celebrates each individual." - Emily Rowland, Class of 2019
This was an experience that will not only stick with me forever, but it also changed my dreams and actions for the future. L'Arche taught us many lessons; however, the most important thing that we got out of this experience is the hope that someday the world should be like the L'Arche Community; we should all strive to make this possible.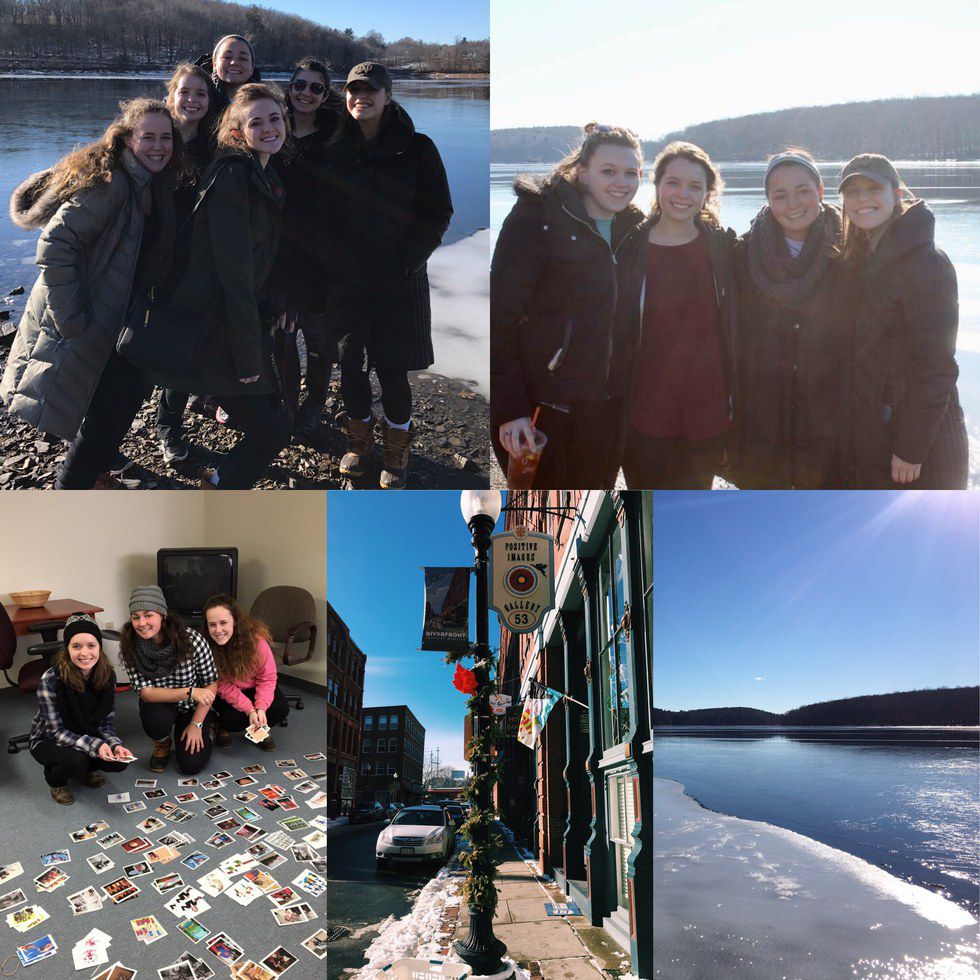 "Every child, every person needs to know that they are a source of joy; every child, every person, needs to be celebrated. Only when all of our weaknesses are accepted as part of our humanity can our negative, broken self-images be transformed." - Jean Vanier, Founder of L'Arche