From the gelato, pizza, pasta, paninis, beautiful sights, clubs, shopping, and so much more, if you're looking for somewhere to study abroad that encompasses everything I just name: Florence is your place. 
This past summer I spent 6 weeks eating all the Italian food I could, while spending countless hours in Brandy Melville, and traveling around the country every weekend. Here's a very condensed version of a longer (five pages to be exact) guide of Florence from my eyes. 
1. Hike the Duomo: It's 463 steps but SO worth it (and your work out for that day). This was my favorite view of Florence in the entire city…I made my cover photo a picture from here so you know it has to be good.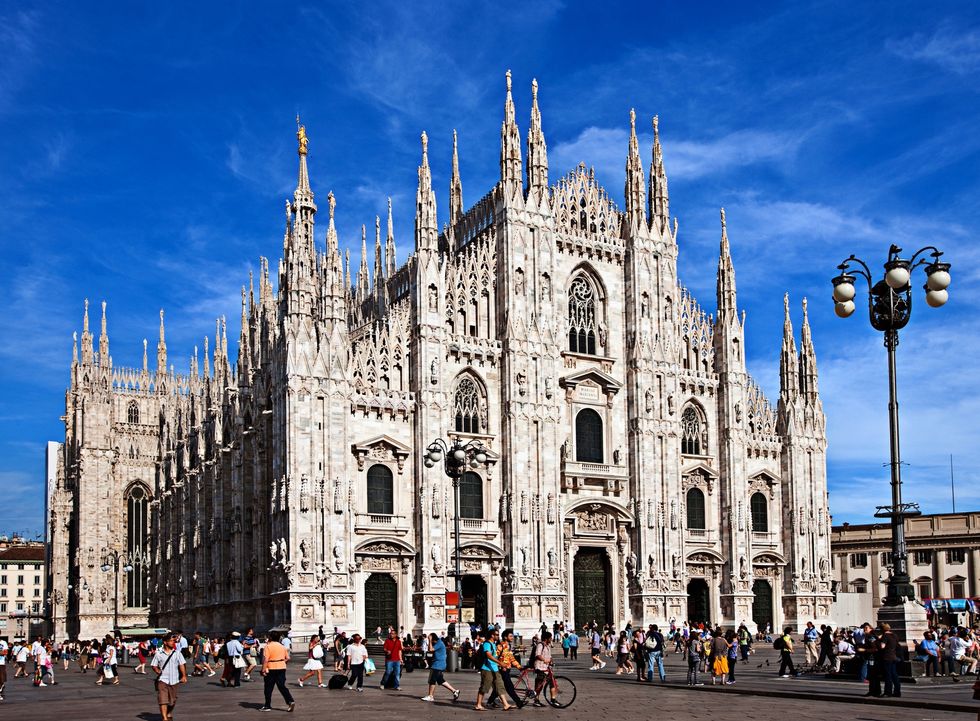 2. Climb Piazzale Michelangelo for another amazing view of the city. It's very popular to hike it with a bottle of wine and watch the sunset go down over the beautiful city.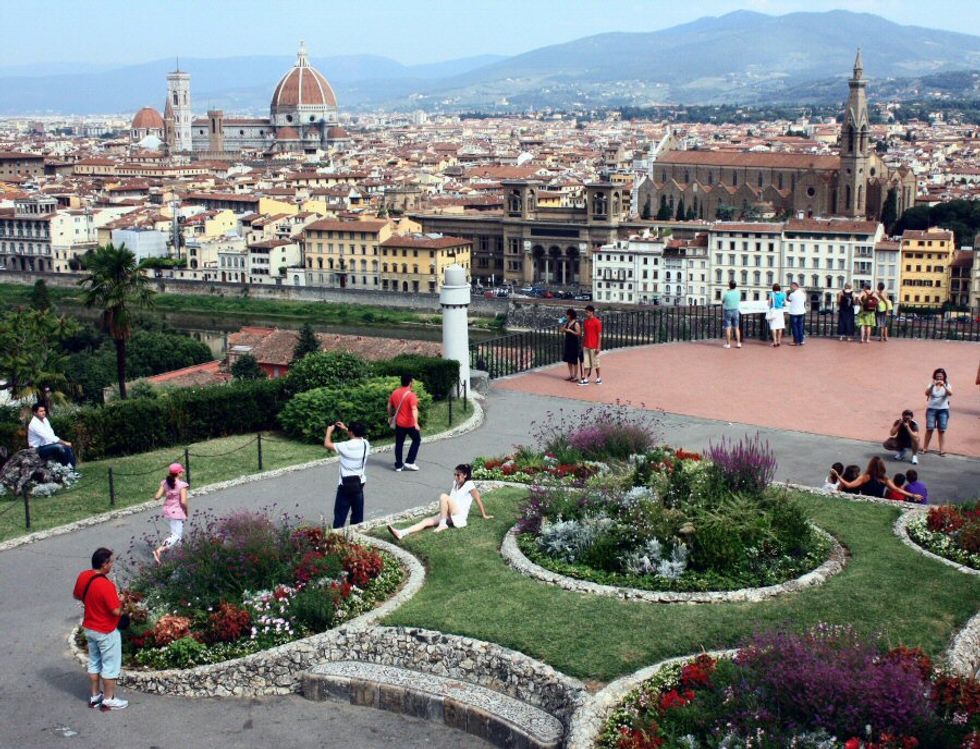 3. Tour the Gucci Museum. I went with my class, but it was my favorite museum on the trip and only 6 euro to get in. Definitely worth seeing!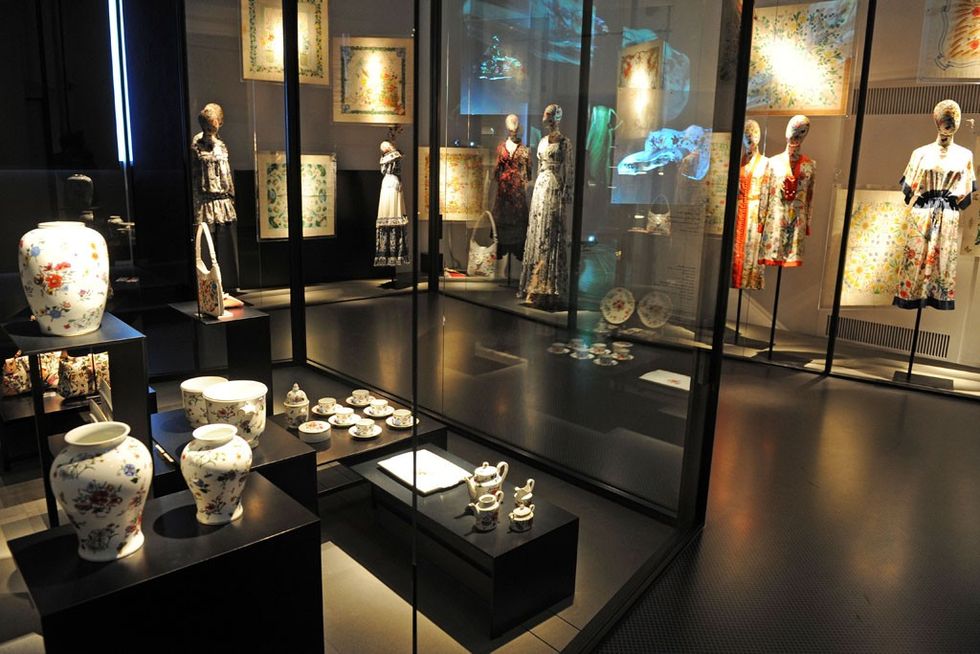 4. Sit on the triangles on the Santo Trinita Bridge. Bring a bottle of wine! We did this on the last night and it was an amazing way to end the trip.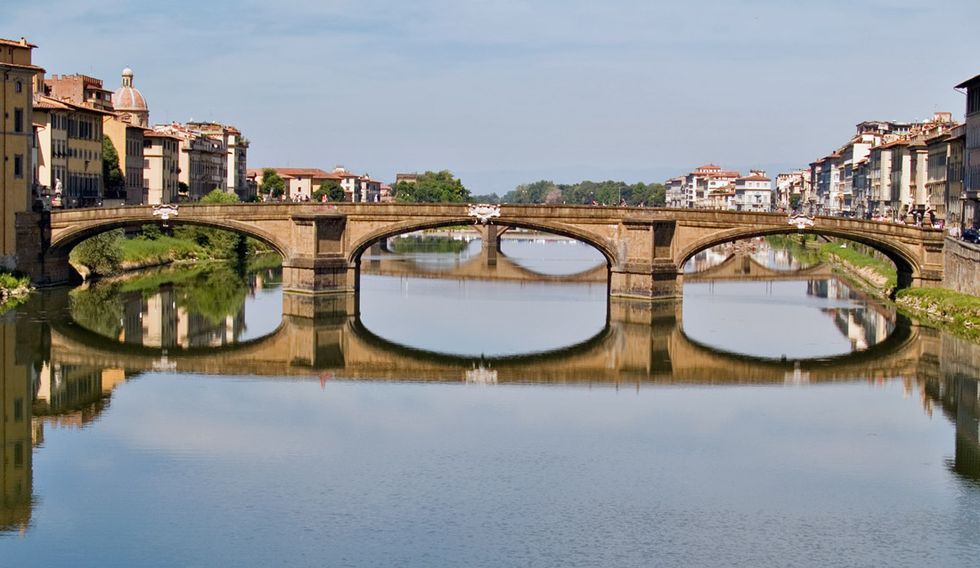 5. All Antico Vinaio: BY FAR THE BEST THING I ATE IN FLORENCE. Absolutely incredible and huge sandwich for only 5 euro! It's so popular that there are two shops directly across the street from each other and there's always a line at both. Well worth the wait.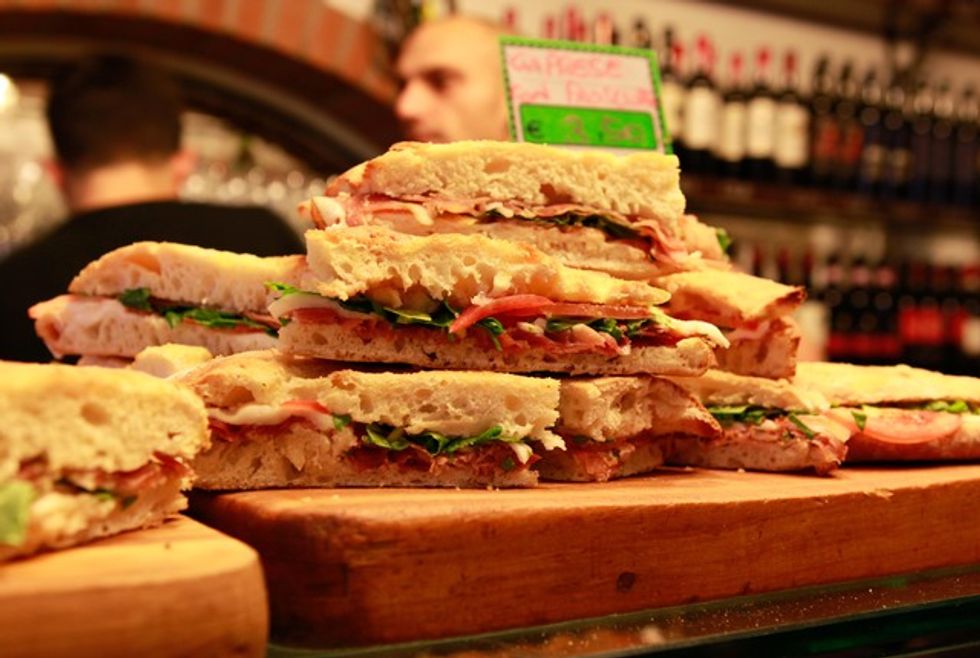 6. Gusta Pizza is the best pizza in Florence! Super cheap and so delicious. If they think you're cute, they'll shape your pizza into a heart.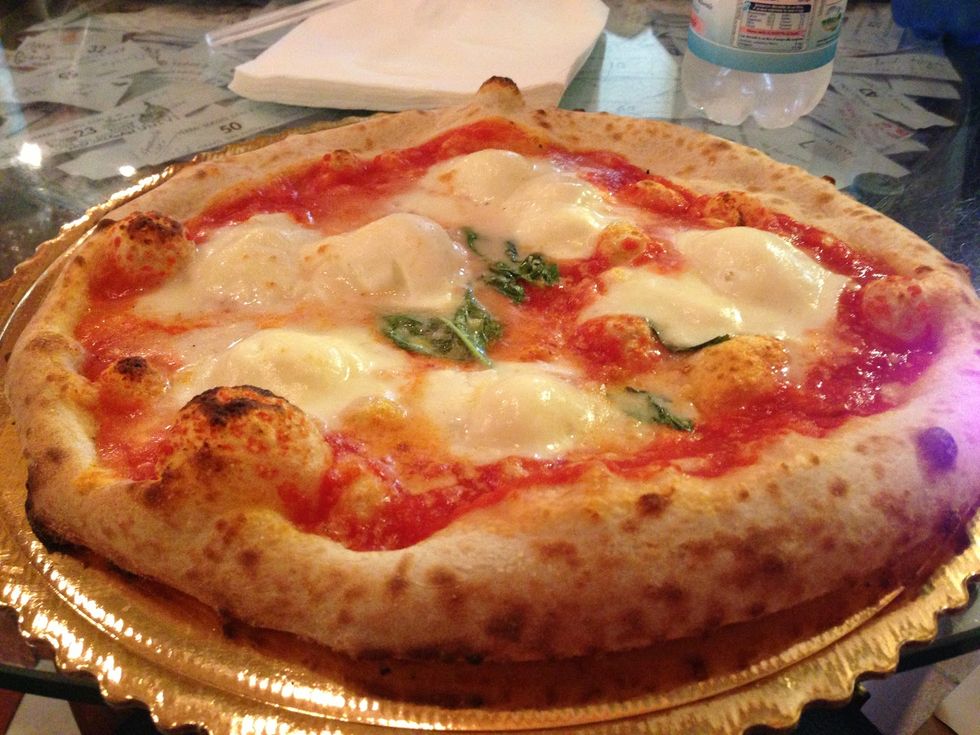 7. Osteria de Santo Spirito: By far my favorite restaurant in Florence! It's located in the Santo Spirito square and has great prices and even better food.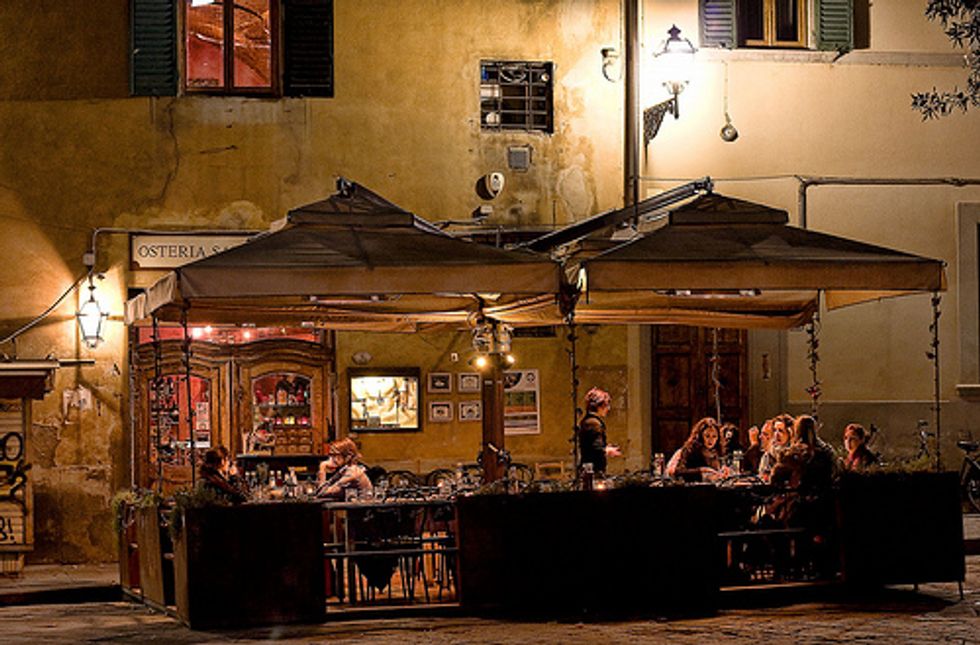 8. La Giostra: Expensive, but delicious food! Brad Pitt and Bruce Springstein ate here. They're known for the pear ravioli, but every pasta dish on the menu looked appetizing.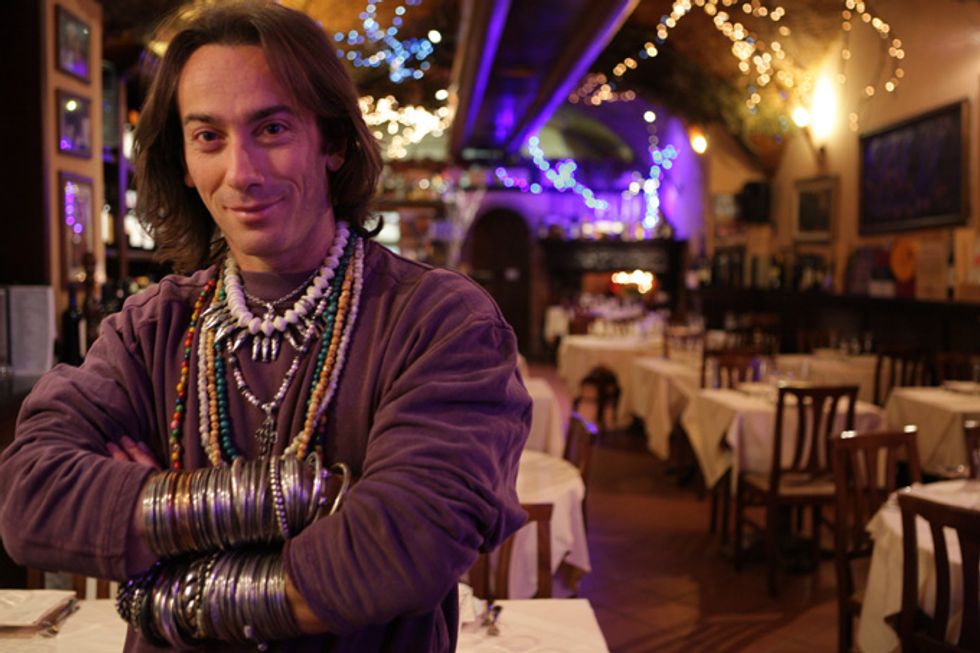 9. Soul Kitchen: Super easy apertivo restaurant, which means you pay one price, which includes a drink and meal. It's 8 euro here and the food (buffet style) was actually really good.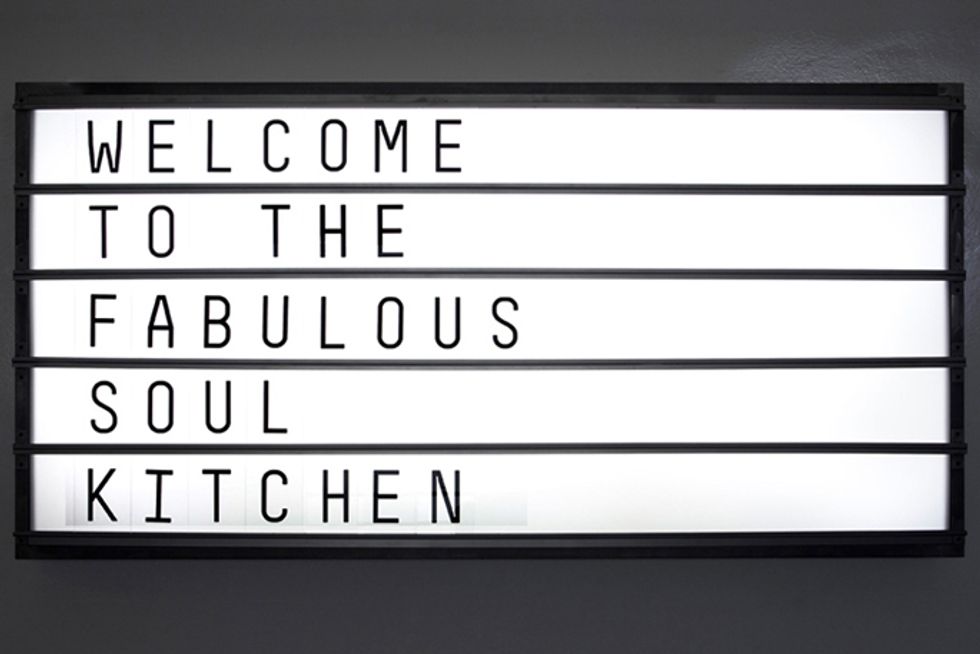 10. La Carraia: Definitely my favorite gelato! So good that they have two locations. The "cookies" flavor is the best.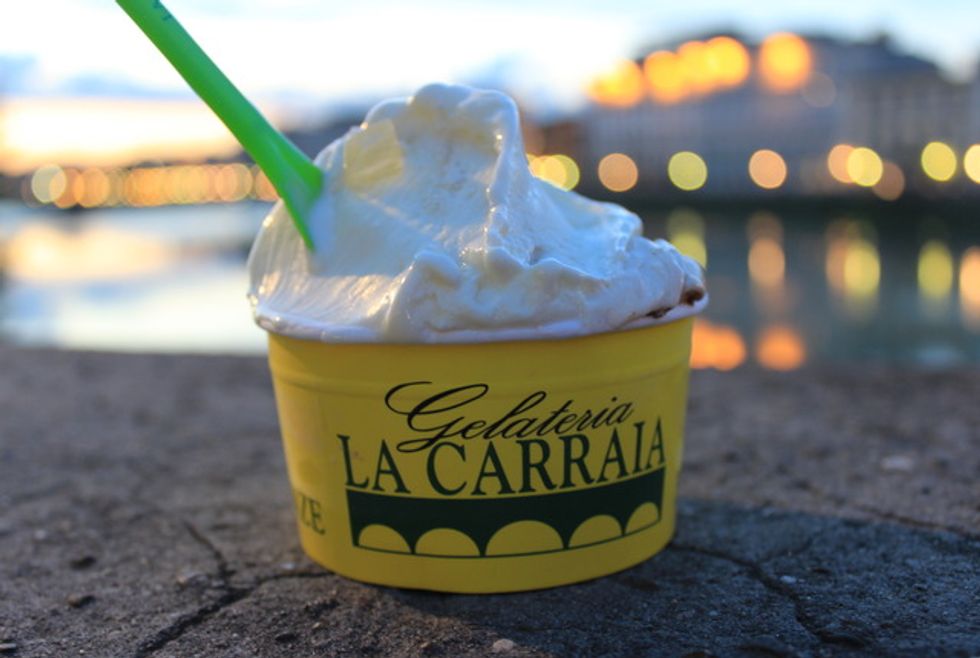 11. Lions Fountain: My favorite bar! I went here every Monday night (they take American money on Monday nights). They give you a free shot when you order a beer. The walls and ceilings are covered in college t-shirts.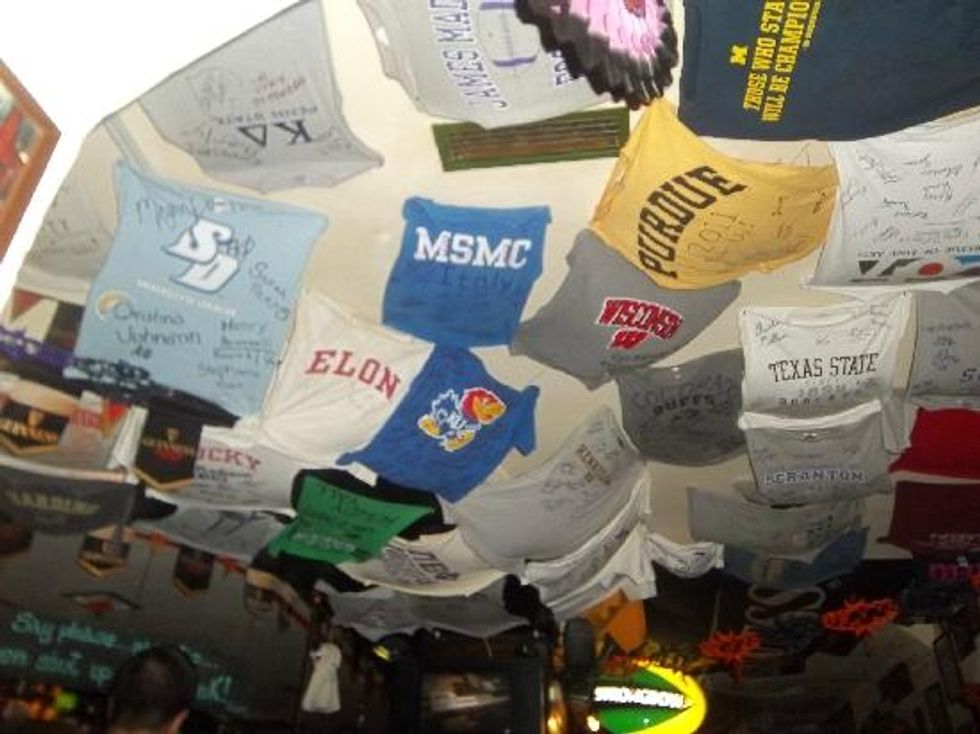 12. Eby's: Located next to Lions Fountain and known for their "Eby Shot". The owner looked like Albert Einstein and uses fresh fruit, sugar, and coffee grinds to make a really cool and designed shot. Definitely do this!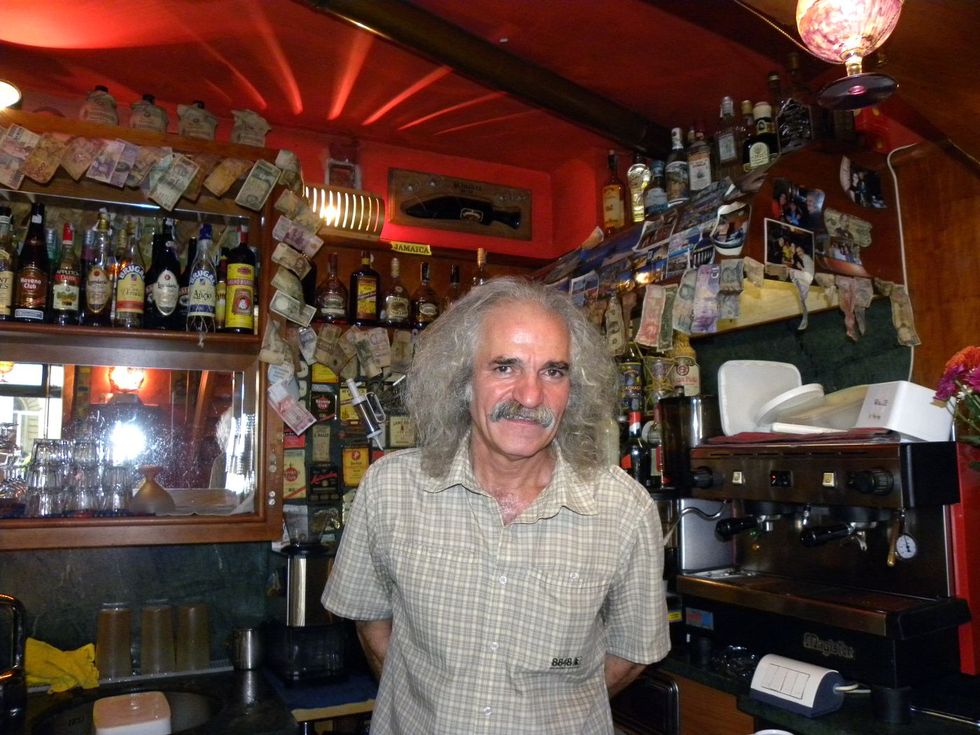 13. Twice: Very popular to go to on Tuesdays (Twice Tuesdays), but don't let the no cover charge fool you because the drinks are not strong and very expensive. Good atmosphere and fun though!