Barnes and Noble is a straight up magical place. The smell of new, clean books, coffee and what feels like millions of rows of everything you can imagine. Whatever the reason may be for you stepping into the great unknown, you will be sure to meet some interesting people there. Here are seven of the most common types of people you may encounter at Barnes and Noble.
1. The Serious Studiers

Usually college kids or high school seniors coming to work on college apps, you will always encounter these people drowning in stacks of books. As someone who knows the feeling of assignment on assignment pilling up on you, please leave these poor people alone if you see them. They are probably running on four hours of sleep and seven Venti coffees.
2. People who just need a coffee fix

Now that B&N has it's own coffee kiosks (that look suspiciously like Starbucks but aren't...) I have been seeing so many more people popping in and out for that mid-day coffee fix. You do you girl, but come on. Buy a book every once and awhile.
3. The 'Spends hours browsing, doesn't actually buy anything' person

Come on. You've been here for like 2 hours, and haven't bought a single thing. Oh ok. Now you're gonna leave and come back next week to do the same thing. Cool. Thank you, kind sir.
4. Just comes for the free wifi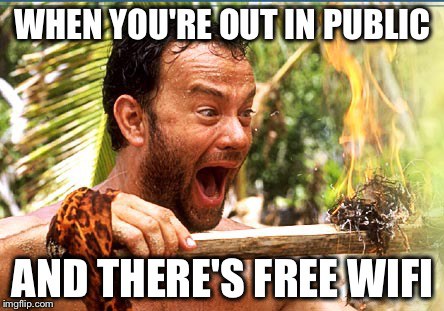 At least it makes you re-login again after 2 hours because I don't think some of those people would ever leave their comfy, cushy chairs. Also, stop taking up the good chairs!
5. Parents who need somewhere to take their kids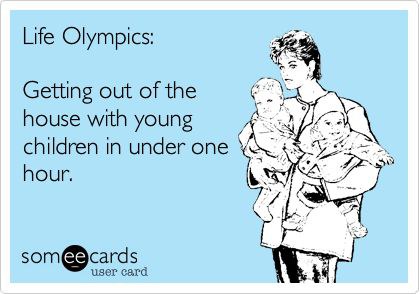 Yes, thank you, parents, everywhere for bringing your screaming children to a bookstore. It's not like there are people here who actually have work to do. I very much so appreciate it.
6. Spends hours looking at magazines

7. Actual book obsessed nerds

Once in a blue moon, you may actually find someone who is seriously obsessed with books. You might be able to tell them apart because they will probably have stacks of books piled up at the register. Who cares if you spend your paycheck on books instead of bills..... RIGHT?!?!