If you've been at all somewhat present on the internet in the last ten years, then you've most likely heard of a wonderful website called Tumblr. If you're anything like me, you spent the majority of your teen years scouring this website for hours whenever you got the chance.
Classic Tumblr, the Tumblr before Yahoo bought the rights, allowed pre-teens to take over and changes all of the settings to be more family friendly, that Tumblr in the good old days was a magical teenage angst land.
I sometimes miss my private online life where I could reblog some gifs of Alex Turner when life felt too "adult." If you were a fellow Tumblr teen, you get it.
1. Your URL was a piece of your soul.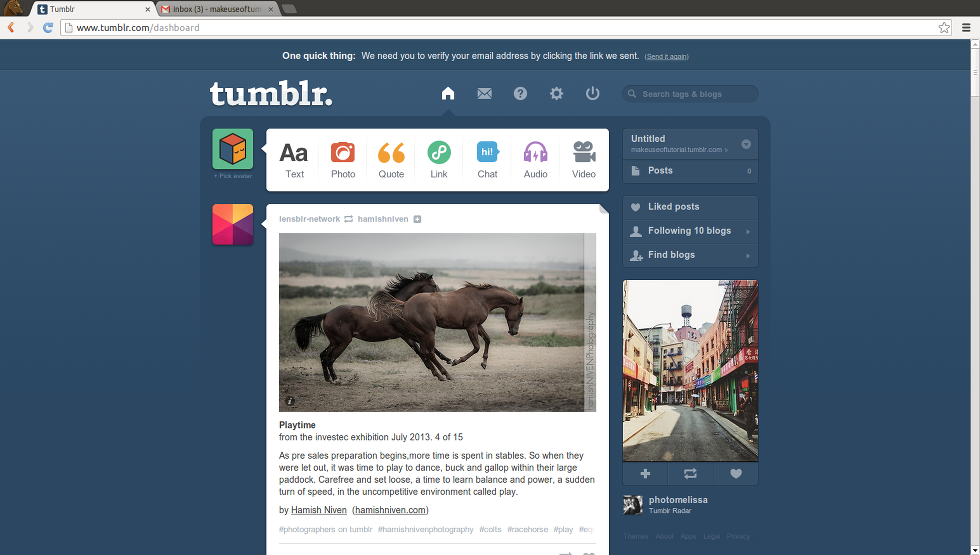 Maybe you worked super hard on coming up with a URL from the get-go, or maybe you just grew to love a URL you made up on the spot, but your URL was a part of your identity. It was your namesake and your brand, and it's forever engrained in your memory. To this day, you could rattle off your URL in your sleep.
2. Images like this give you flashbacks.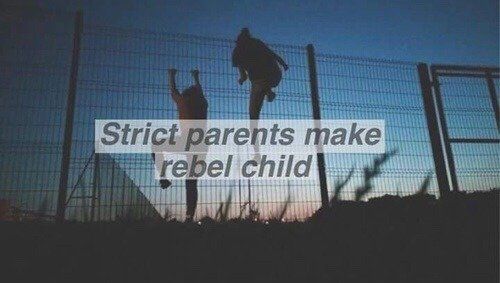 Strict parents create sneaky kids. (Take Me) I'm Yours. The Arctic Monkeys AM album cover. Matty Healy singing in a gif of a The 1975 music video. You know the images. You've liked and reblogged the images. Seeing these images today conjures up memories of sitting in your bedroom, listening to Lana Del Rey and wistfully wondering when you're real life is going to actually start.
3. You always came across something X-rated.
You could only be following Disney-related blogs, and still, something X-rated and sexual would appear on your dashboard. It was almost unsettling if you didn't come across something inappropriate.
4. You had favorite blogs.

You had blogs that were you're favorite, and you'd check them at least once a day. Maybe the blog was funny, maybe it was a fandom blog, maybe it was politics or maybe you just liked someone's aesthetic.
5. Speaking of other blogs, you wanted to make friends.
The whole "Don't talk to strangers on the internet" advice completely went out the window when you logged into Tumblr. It was assumed that no one was an ax murderer, and everyone was your friend. Maybe you had Tumblr friends, maybe you had a Tumblr crush, maybe you're even still in touch with people. I knew two girls who became best friends just because of Tumblr. My freshman year roommate and I even followed each other one Tumblr months before we moved it. It was a community.
6. You grew to resent certain fandoms or styles.
Man oh man, in the thick of my Tumblr days, I wanted to strangle anyone who was a Dr. Who or Supernatural fan. They highjacked ever post with a Tardis meme and Sam Winchester gif whenever they saw an opening. I still have to squash my judgments when I find out people are fans of these things IRL.
7. Speaking of IRL, you've always kept up with internet language.
Fandom? Ship? Fanfic? DTR? UNF? IRL? NSFW? You kept up with it all to keep up with the conversations. You could drop your own course in Rosetta Stone of the Internet Language because you knew what literally everything meant.
8. You also kept up with the jokes too.

9. You kind of (or a lot) know about coding, websites and graphic designs.
Maybe you were the person who literally coded entire blog themes, or maybe you were the person always cranking out the crispest and clearest gifs, or maybe you were like maybe and just barely had a grasp on how to customize your Header and curser. Either way, you knew about something about building a website before you knew it was a real-life skill people when pay schools to teach them.
10. You wanted to be a Tumblr girl.
Admit it: you wanted to be like the girls on Tumblr, especially after G-Eazy dropped a song talking about how he was literally in love with them. You wanted beautiful hair and a nice body, and you wanted to skateboard down Sunset Boulevard with your friends and a box of In-N-Out so bad. You wanted to do all these things, and you wanted to look effortlessly cool doing them.
10. You guarded your blog with your life.
One of your worst nightmares was the wrong person stumbling into your blog. You didn't link your Tumblr to any other platform, and you sure as heck did not announce your URL address to your peers. Only a few of my friends knew and kept up with my Tumblr, and even then I was stingy about who saw what.
11. But you wanted to be Tumblr famous.
Despite not wanting anyone to know your Tumblr URL, you still wanted to be Tumblr famous. (It doesn't make a lot of sense, I know). You wanted your posts to get a lot of notes. You dreamed of seeing that little K next to your notes number. You tried to win feature contests, and you tried to become mutuals with blogs higher up on the food chain. It was like a little elitist Hollywood inside of a website, and you were just trying to be Angelina Jolie.