"Flowers grow out of dark moments…"
I am an avid supporter of small businesses. This includes boutiques and clothing pop up shops. I'm happy to say I'm partnered with a brand new small business based out of Tulsa, Oklahoma called Homegrown. A good family friend and two more of her girl boss entrepreneurs have launched a local T-shirt company in hopes to change the T-shirt game (which they already have).
They have created the cutest, comfiest and most creative shirts for both men and women.
Here shortly they will be launching a website so that people can enjoy the homegrown comfort right from their home. Let's be real… who doesn't love online shopping?
Background:
Three women by the names of Nina, Ashley, and Jami came together to create something more for T-shirts and affordable clothing. Something that really tailored to the Oklahoma community and dug deeper into its roots.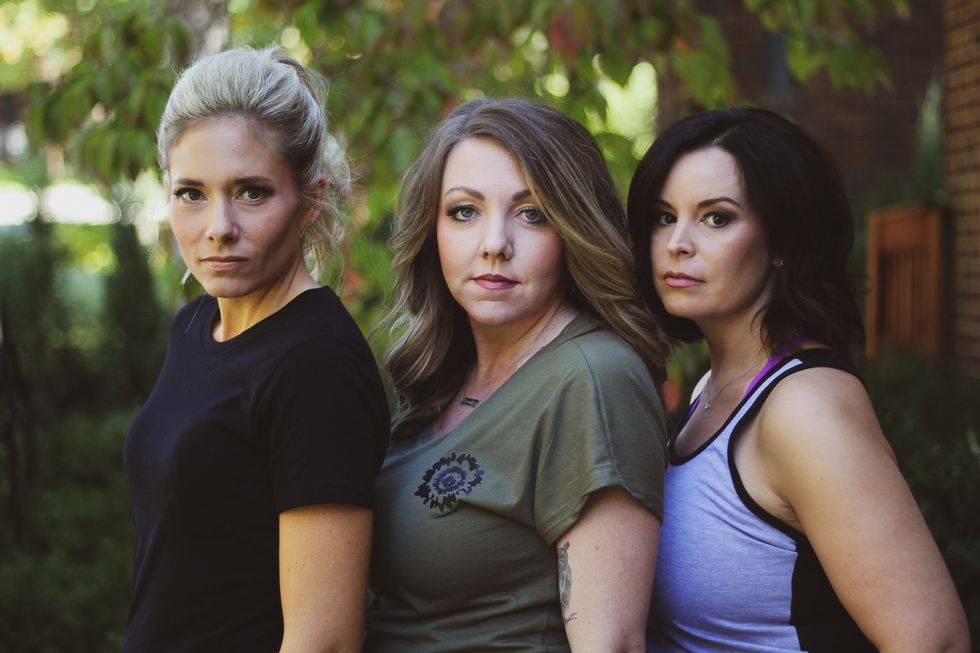 From left to right: Nina, Ashley, JamiHarlee Lynn Photo
The Homegrown Logo is made up of the button, blanket, and basket flowers. Three wildflowers indigenous to Oklahoma. Each one represents our roots as individuals and were superimposed to make one beautiful creation. Each flower ties the individual to their unique passion, interest, and gifts. The goal of the Homegrown brand is to show that we are bound together by our roots as we grow and evolve in our lives.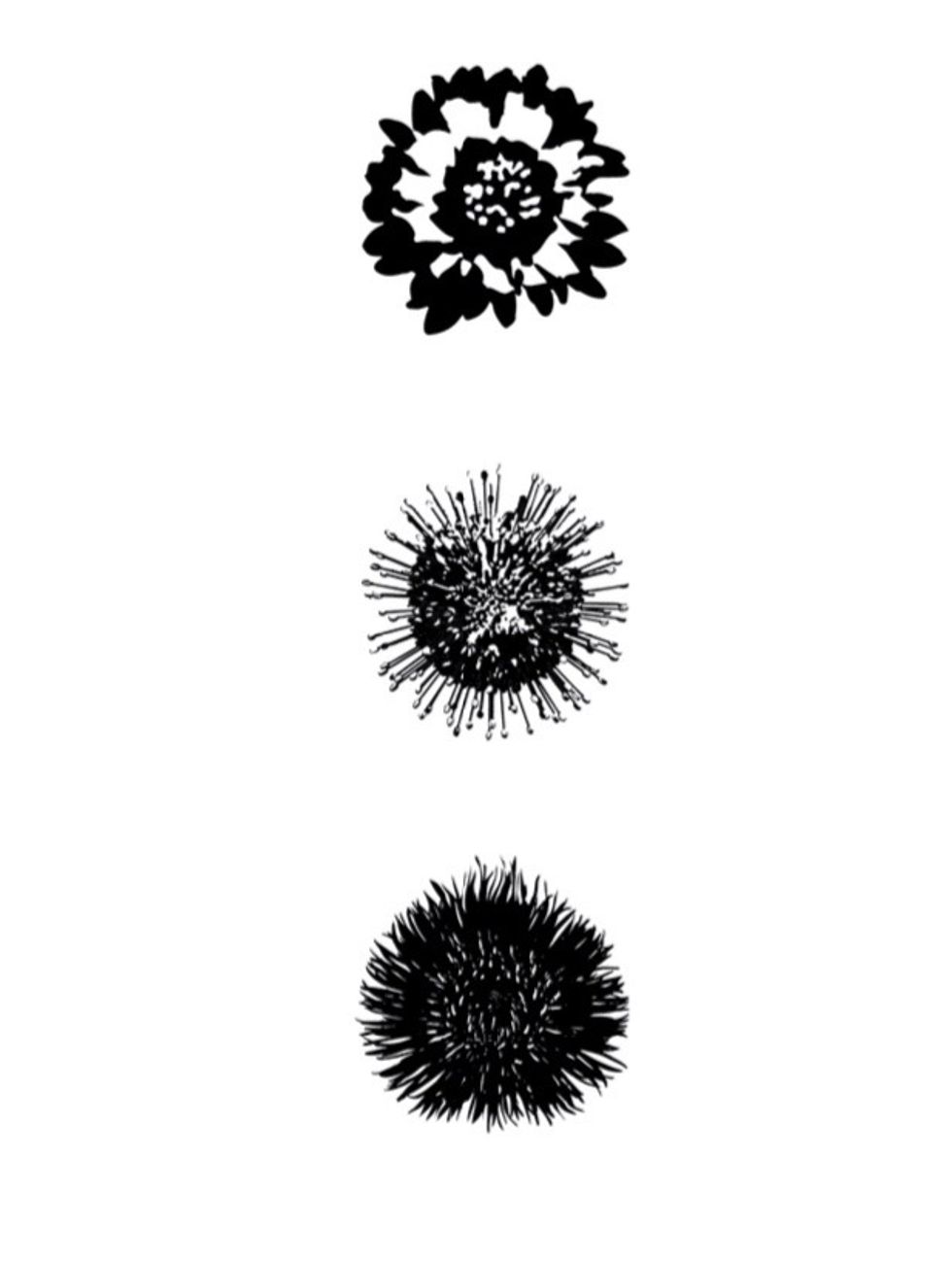 Homegrown
Although all three entrepreneurs are busy ladies with careers, kids and husbands… they have taken the time to truly create something that can change the T-shirt game. They are so genuine in making sure that their product isn't just good from a company standpoint but from a customer standpoint. This was never about making money. This was about making something comfortable for Tulsan's and people alike.

Product:
Homegrown brings soft and comfortable shirts you can wear to work as well as classic T-shirts to dress up for a night on the town and at a price that won't empty pockets! Homegrown is an environment where customers can shop and relax literally from home.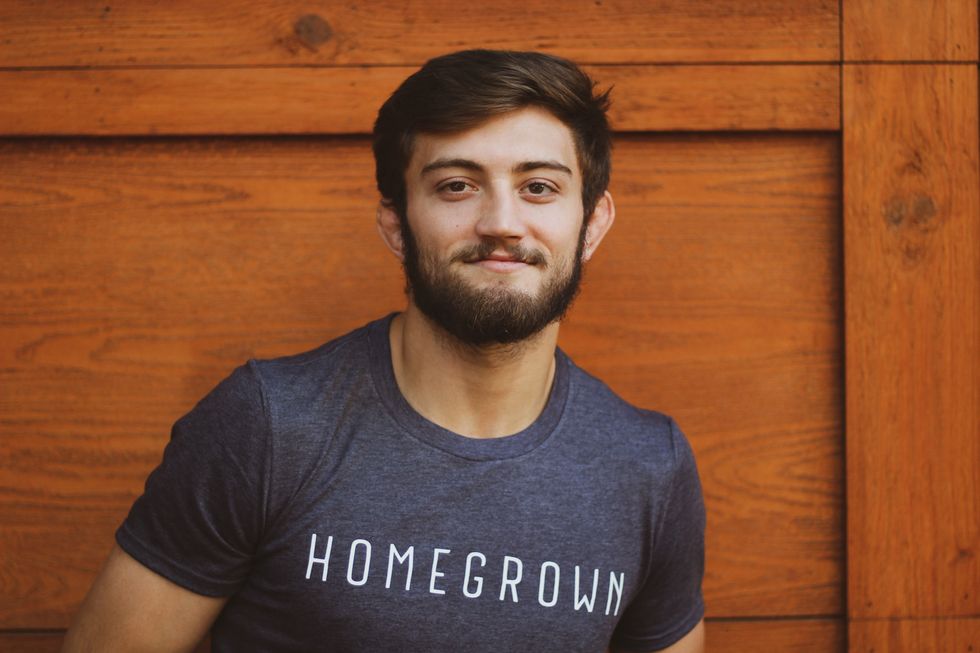 Model: Cody KarstetterHarlee Lynn Photo
You can expect HG employees to take care of you, even through an online platform. That will help you find the right look for a special occasion, building your casual wardrobe, or helping you select gifts for others. Homegrown is here to pamper you and help you look and feel beautiful.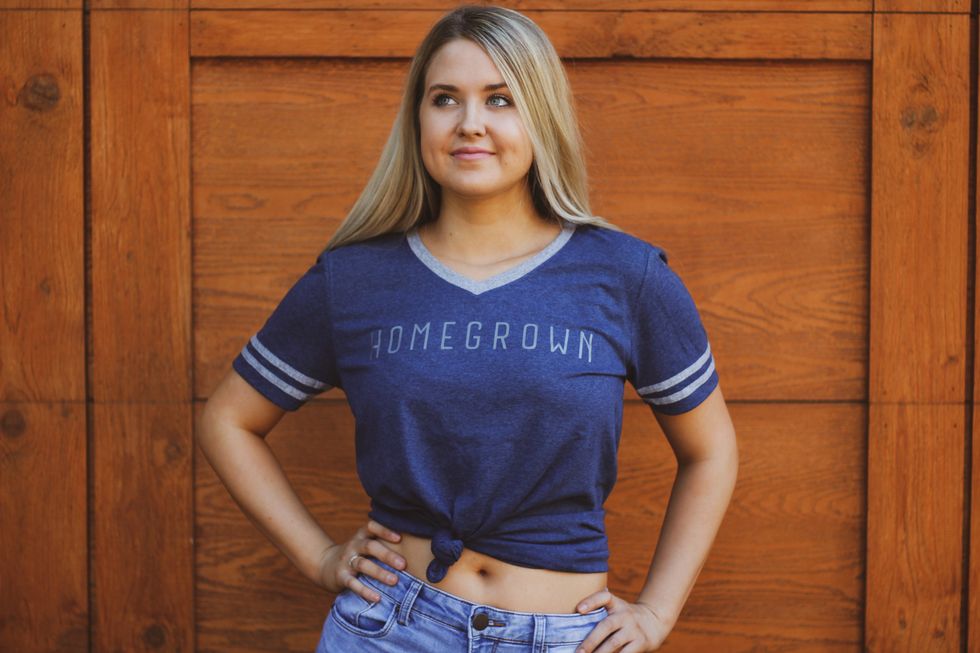 Model: Hannah SmithHarlee Lynn Photo
As people, we want to feel confident no matter what. In our society, it's hard to love who you are if it's not a perfect image you see on Instagram. We often see what we don't like about ourselves far more than we choose to highlight the things we do. It's empowering to love yourself and wearing Homegrown can help you achieve that. Homegrown is a company that will value your investment in the brand. Their dream is to bring the world an online T-shirt company that is just as good at customer service as it is bringing you cute and affordable clothing.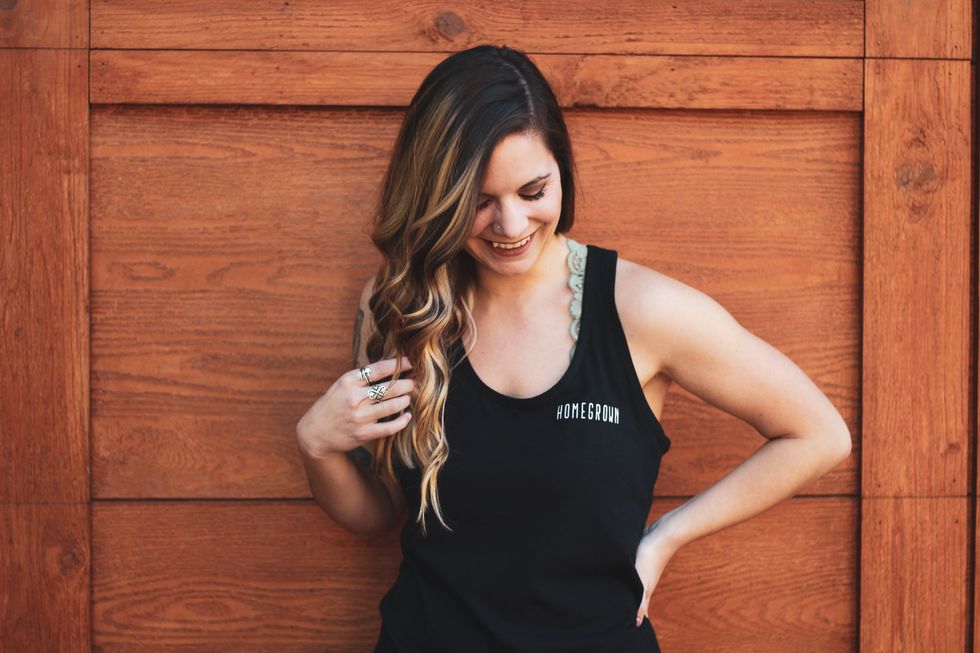 Model: Sallina SanchezHarlee Lynn Photo
Logo Launch: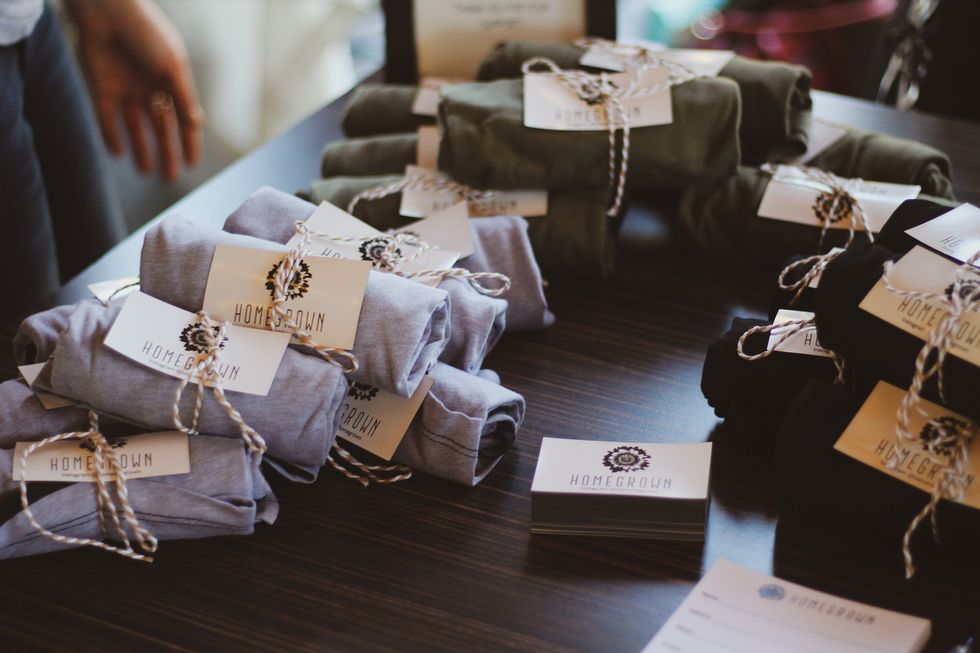 Harlee Lynn Photo
With T-shirts rolled up and tied with a Homegrown magnet attached; the first logo event for Homegrown was held at Welltown Brewery in Downtown Tulsa. Where over 60+ T-shirts we're sold... just from the FIRST event with friends and family. It was a first look at what Nina, Ashley, and Jami have been working so hard behind the scenes for. With multiple styles and colors to choose from, Tulsan's were able to shop, sip, and see what Homegrown is all about. There was even an option to create/design your very own T-shirt for possible future merch.
My role:
I was asked over a month ago to photograph their T-shirt styles for the website as well as participate and photograph their first launch event. I even had a T-shirt named after me. "The Harlee," which was such a humbling experience for me. It's a light bluish gray with the Homegrown flower on the left shoulder and the logo on the shoulder.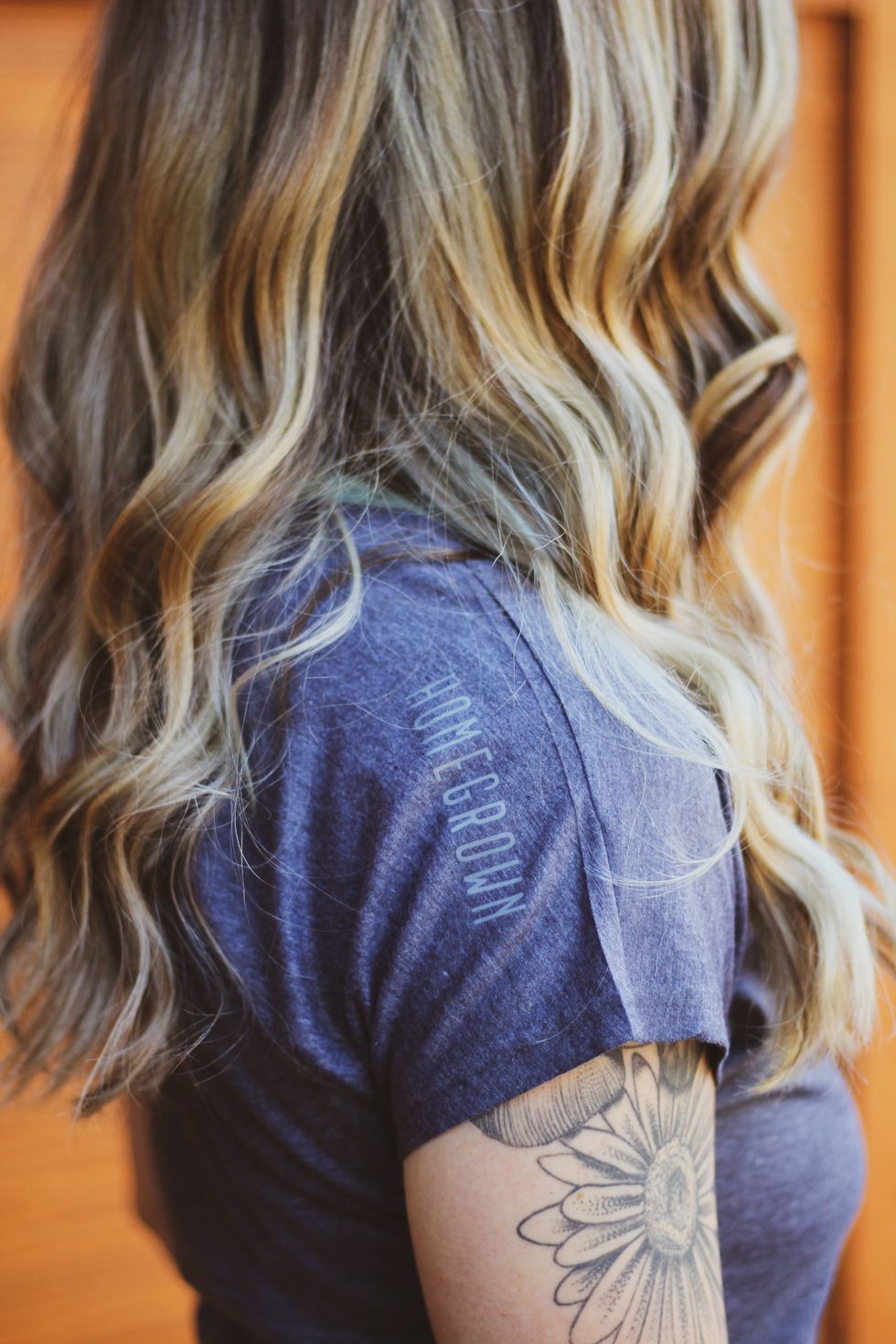 The Harlee T-shirtHarlee Lynn Photo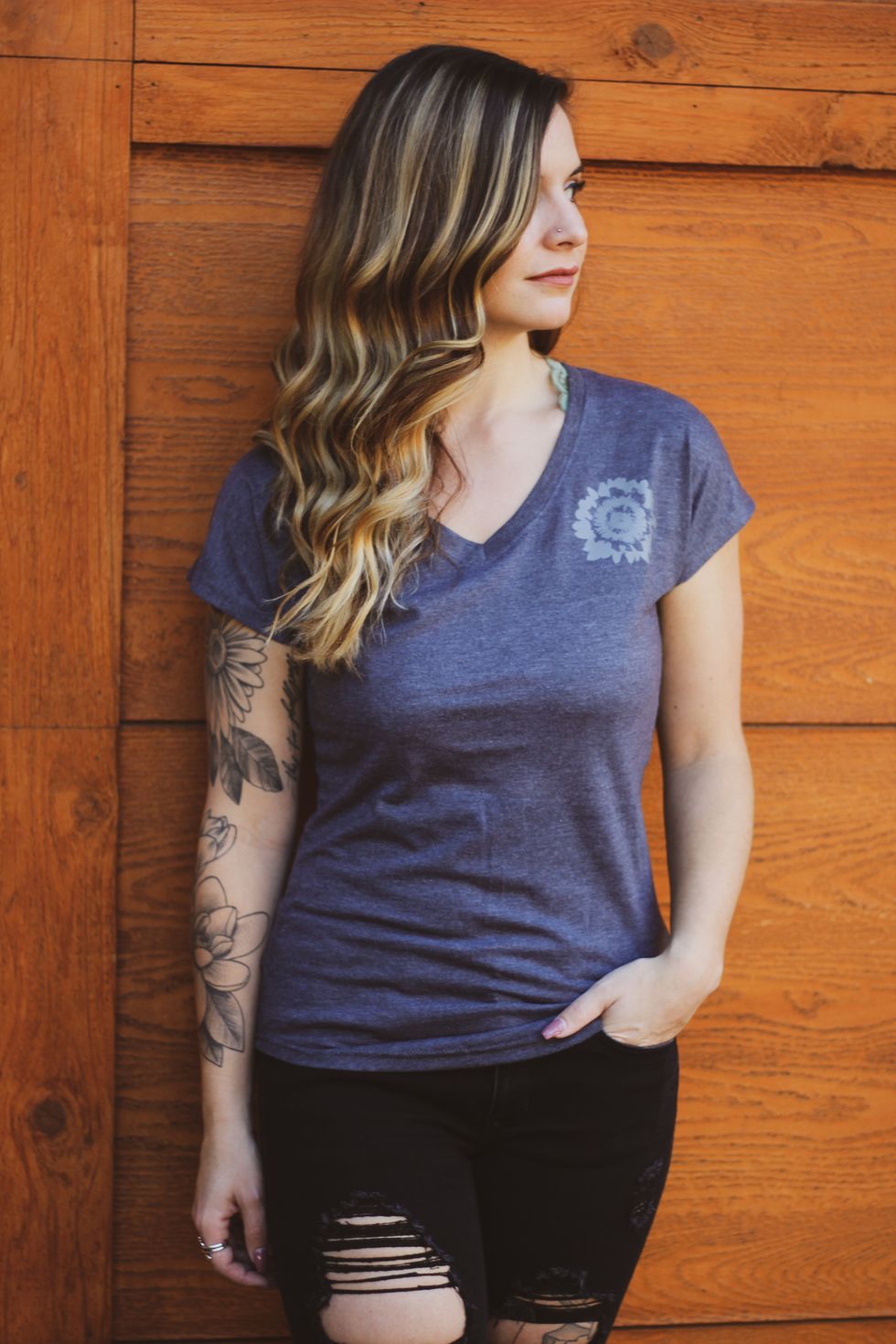 The "Harlee" T-shirtHarlee Lynn Photo
I had such an amazing time working with owners Ashley, Jami, and Nina as well as the merchandise models Hannah, Sallina, and Cody. Everyone is so down to earth and clearly doing this because they care about people and experiences, not just to make money. I can't wait to see the GROWTH of this truly beautiful business.
Homegrown. We don't grow when things are easy. We grow when we face challenges.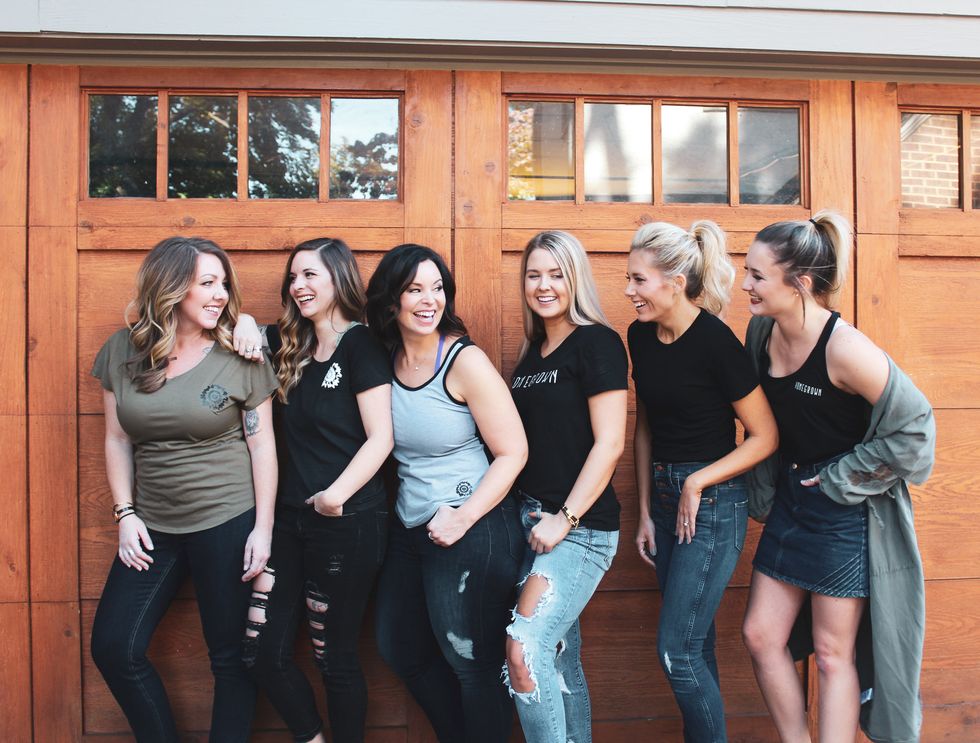 Ladies of Homegrown: "Petalers" Harlee Lynn Photo
Looking even further to the future, Homegrown owners plan to launch kids tees, possibly hats, and game day shirts.
Stay tuned for the official website launch in a few weeks!!! And follow Homegrown on Instagram
@okhomegrown
to shop styles, participate in giveaways, and see new merchandise. And never forget to shop local.