The end of August couldn't have ended on a higher note. After all the single releases and album teases, Troye Sivan finally released his newest album, Bloom.
Personally, I've always been a fan of Troye Sivan's career - from YouTube to Musician...and acting in a few films. Everything he releases always has a unique flair that captivates us. No wonder that two-year wait for new music was a struggle. But it was worth it! We couldn't be happier with Bloom! The album is an emotional roller coaster; you could be having a dance party one minute, then crying the next!
The heart that comes through his lyrics never ceases to amaze me. I always find myself caught in all the feels. And listening to the rest of Bloom when it was released was no different. These songs will have you daydreaming, bobbing your head, bouncing around, shedding some tears, or throwing your hands up in the air! And they will for sure be stuck in your head!!
1. Seventeen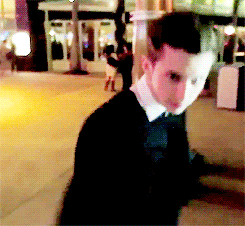 Seventeen...will make you feel like a kid in love again. There might even be a person that comes to mind when you catch yourself melting into this song. It honestly puts you in a body and mind trance. How could anyone not feel relaxed when listening to this one?
Put it on repeat. Find yourself involuntarily swaying to the beat. And fall in love with it.
2. My My My!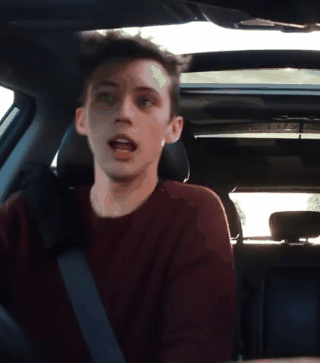 If you've never had a dance party when you're alone, this song will change that. It sneaks up on you, but the chorus will get you dancing and in a good mood in no time. My My My! is the perfect balance of a mellow song and a hype song. It is, for sure, one that needs to be added to the car playlist.
3. The Good Side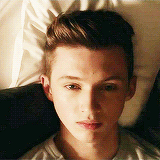 First off...grab some tissues. This song is beautifully written.
Secondly...if you're going on a road trip, add this one so you can stare out the window and act like you're in a music video, movie, etc. because even when you're not in a car this song will make you want to stare into space.
Thirdly...Troye Sivan has a voice from heaven. Cherish it. The Good Side is one of the songs from Bloom that you honestly can't be doing anything else while listening to it. You won't want to.
Lastly...if you're stressed, trying to relax, sleepy, trying to have a good day -- literally any reason is a reason to listen to this song!
4. Bloom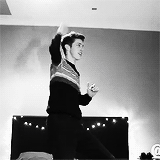 Right off the back, the beat picks you up and the jamming has begun. Get some speakers or some headphones and turn it up! Bloom lifts your mood instantly, makes you want to get out of sit and dance, and makes taking in everything this song makes you feel a necessity. Be like Troye and have a dance party in your room.
While this song is on, it's hard not to have a good time. Once you learn the words to Bloom, it's hard not to sing along.
5. Postcard (feat. Gordi)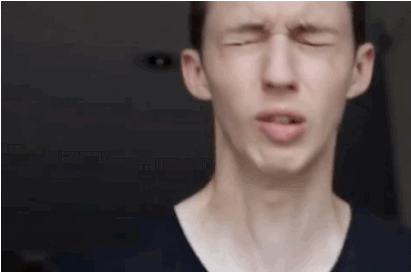 No one was prepared for this one. No one. If you say you didn't get emotional when listening to Postcard, you are lying!
The vulnerability in his voice, the beautiful lyrics, the piano...every element of this song pulls on the heartstrings. No need to grab tissues for this one though because it won't make a difference. You may cry now, or later...You may want to lay on your bed in the dark...You may feel devoid of feeling for a bitYou will feel gloomy......You will feel. But you will still replay Postcard for hours on end.
Gordi was a brilliant collaborator for this song. Her music is just as beautiful as this song. Their voices blend so well together. Everything about Postcard was done right.
6. Dance To This (feat. Ariana Grande)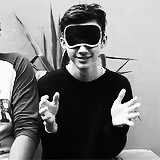 Chillest vibe on the album. A mellow bop. How this song makes you feel is difficult, but it makes you feel something and we're loving it.
The breakdown (starting at 2:24 in the song) brings the song to another level. Dance To This definitely sneaks up on you and the more you listen to it, the more you want to listen to it, and the more it gets stuck in your head.
This collaboration is gold. We are blessed with both Troye Sivan's and Ariana Grande's glorious voices.
7. Plum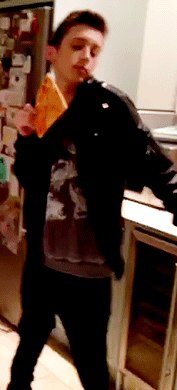 The lyrics. Wow. Love them. That's one thing Troye Sivan can never disappoint us with. I still haven't been able to sit still when listening to this one. The beat is intoxicating.
When Troye announced that Plum (along with Animal) was one of his favorites on the album, I was excited and anxious. It's now a favorite in his eyes and ours.
Like some of his other songs (honestly all of them), Plum is a car jam. Add it to your playlist now. It's a bop.
8. What A Heavenly Way To Die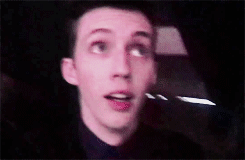 The first time you listen to this song, just listen. Take it all in. Let all the feels wash over you. Let the tears pool in your eyes.
What A Heavenly Way To Die is a song we didn't realize we needed. Thank you Troye for knowing we deserved this one.
This song will put you in a trance, and you will want to stay in that trance for as long as possible. His voice is incredibly soothing and his lyrics are stellar, again. No surprise there, but they still amaze you every time he creates something new.
9. Lucky Strike

Beware: this song will get stuck in your head. Do not listen to it on repeat before going to class like I did.
Troye Sivan knows just how to capture a mellow and hype beat. I don't know how he does it, but he has accomplished so much with Bloom. Lucky Strike will get you bobbing your head and tapping your foot. Another song that's hard to sit still while listening to.
The way he brings the beat in and out and mixing different pitches throughout the song creates such a relaxing feeling in the song. It catches you off guard. You're having a good, chill time, but are still flipping out on the inside on how good these songs are.
10. Animal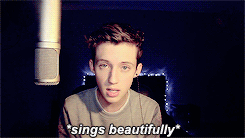 What. A. Way. To. End. This. Album.
Wow.
The long beginning of silence already draws you in to pay attention. Raw lyrics and his vulnerable voice again. I love that isn't overproduced. It's perfect. It feels like a conclusion, but a powerful beginning to something bigger at the same time.
The change at 2:40 is everything. Brings a whole new flow to the song. And when the beat gets quieter and drops out at parts, it lets the lyrics as well as his beautiful voice shine even more.
Bloom is a masterpiece. The whole album deserves a standing ovation. Troye Sivan has outdone himself again and made us all proud. Each song can be given so much praise, and each has quickly become a favorite of mine for a variety of different reasons.
If you haven't blessed your ears and soul with all the feels from this album, go do it now for however long you need to listen to it. Treat yourself with this gift Troye has given us all.
I can't wait to see what the future holds for Troye Sivan's career and all his music to come!