Welcome back
Sign in to comment to your favorite stories, participate in your community and interact with your friends
LOG IN WITH FACEBOOK
This week I share a few clips from my friend's graduation at Triton University.
Report this Content
This article has not been reviewed by Odyssey HQ and solely reflects the ideas and opinions of the creator.
Subscribe to our
Newsletter
Featured
"Sex is a part of nature. I go along with nature." - Marilyn Monroe
1235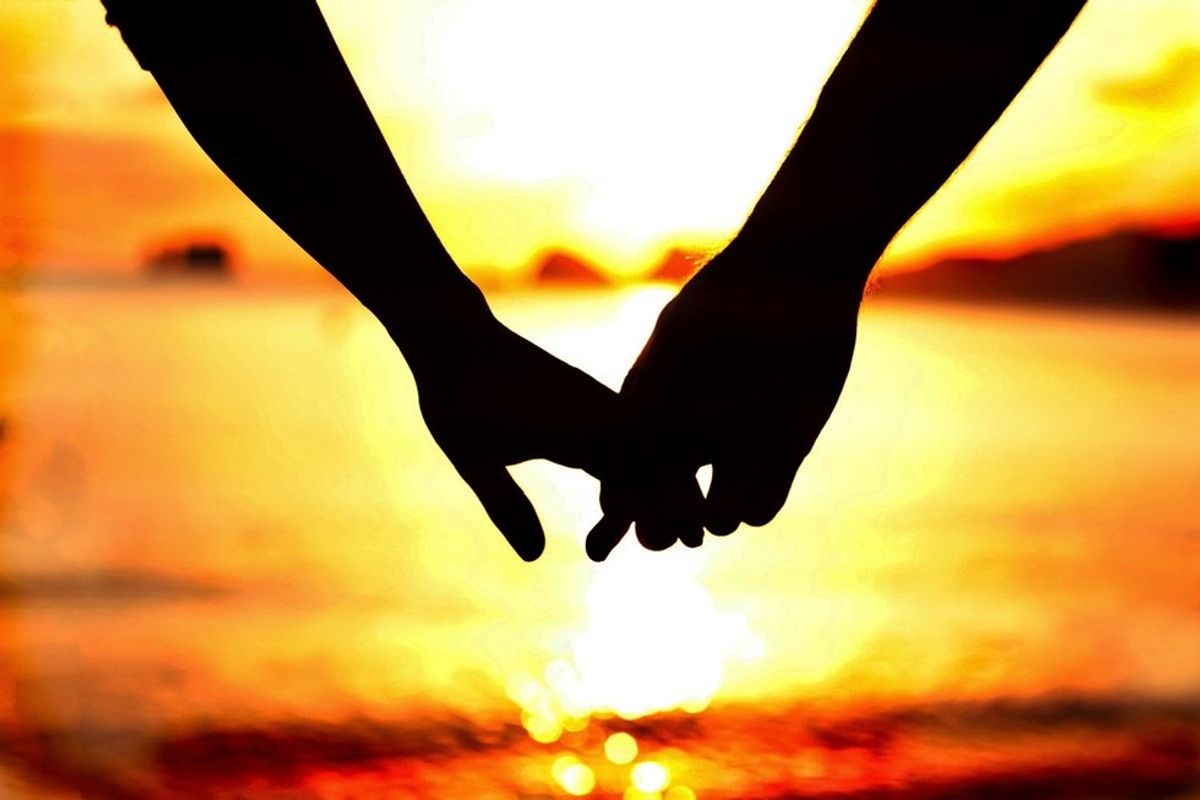 Thinking Beyond Barriers
There it is. Even though I'm not around you, I can feel it. Was there a flutter of embarrassment in your mind when you saw the word sex in this article's title? Did you look over your shoulder to ensure nobody was around before you began to read this?
Even if you didn't, a lot of people might have. In today's society, we have been trained to stray from meaningful discussions regarding sex. People don't talk about it as much as they should. It's seen as taboo, as something you should avoid mentioning for fear of an awkward atmosphere. Every time it's brought up, it's swatted down like some sort of annoying insect. Worst of all, it's treated as shameful.
This began at the beginning, from the moment every one of us was born. We slowly but surely become conditioned to think of the very act of sex as something to hide or avoid discussing or avoid wanting. We are taught to be open about our emotions, but secretive about our desires. We are taught to engage in enriching conversations, but run from even a mere utterance of the word sex. The relationship between sex and society is, in all honesty, like a hidden affair. Society needs sex to function, but acts as if it is the greatest of sins.
As though this whole promise of presumed ignorance regarding the subject wasn't bad enough, the lack of discussion actually hurts every one of us. Sex is something that is a regular part of so many people's lives. In biological terms, it's the reason we are here. In emotional terms, sex is a regular occurrence in many, but not all, relationships. It's important. It's there all the time, but it's hidden, like it shouldn't ever be done. However, in reality, nobody should be shamed for doing something consensual and legal with the person they love.
I've seen this awkwardness with adults, but it grows stronger with teenagers. For me, with fellow women especially. Whenever I so much as mention the existence of sex, the room gets quiet. People look at me like I'm shameful or disgusting or an embarrassment to my parents. They tell me to quiet my voice in fear of being caught with the word. They try their hardest to turn the conversation in any other possible direction. In the most extreme of scenarios, they look at me like I'm less of a woman or like I'm a disgrace to my femininity.
I think the root cause of the different responses to sex between men and women lies in slurs and femininity. Isn't it strange that when a woman is promiscuous and has a lot of sex, she can be called a slut, but a man in the same situation cannot? Isn't it weird that a degrading word was brought into existence simply to bring down women for a behavior possible in both sexes? In society, women are seen as lesser women because of what, doing something consensual and legal with another adult? Doing something they have a right to do?
Sex shouldn't be a sin; it makes people happy. It's present in so many relationships. It's real, it exists and it won't stop existing. The longer we dance around the subject as though it's a tray of needles, the longer people will be brought down for something completely natural. It is natural to feel desire. It is natural to want sex, and it shouldn't be considered shameful to talk to others about those desires.
Sex shouldn't be something taboo. Having healthy conversations about sex can keep you better informed and educated, and can help you make stronger decisions in the future. It's so important to talk about it and help people understand why they feel the way they do.
If you don't want to talk about it, by all means, don't talk. If you consider it to be an intimate and private experience, that is your right. Nobody has to say a word, but the people who do shouldn't have to feel ashamed for wanting to know more.
Whether you talk about sex or not, it's important you realize that it isn't and shouldn't ever be something to be ashamed of. As long as it's legal, safe, healthy and consensual, people should be able to have conversations. People should have, at the very least, the right to talk and to learn and to grow.
Sex is not some awful, disgusting, unnatural thing. Sex between two adults who want it is an intimate, beautiful and personal experience. It brings people closer, so let's stop treating it as anything less.
Start a conversation. Open up. Ask questions. Who knows? You might surprise yourself.
Keep Reading...
Show less
Featured
Calling all babies born June 21st - July 22nd!
1695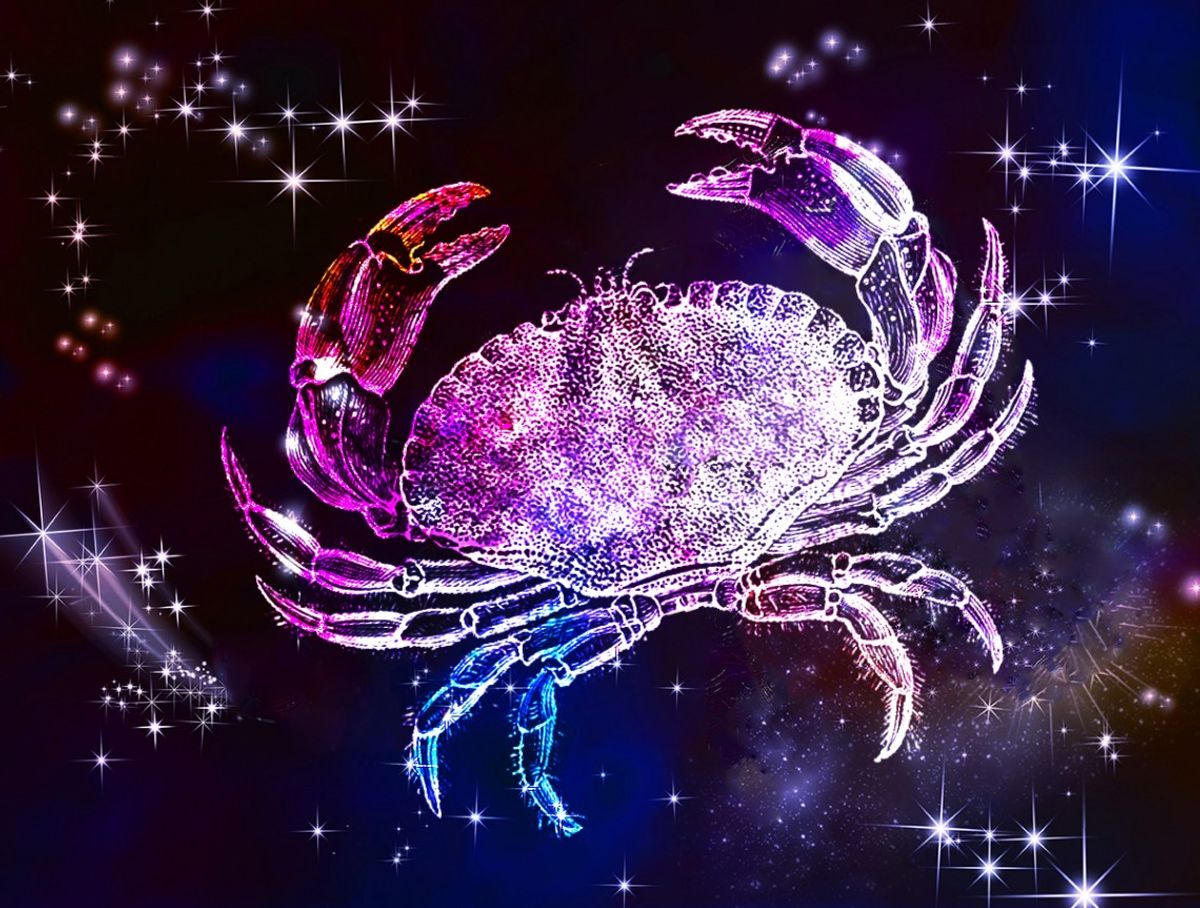 My Astral Life
I'm the first to admit that I am one of THOSE people who uses their zodiac sign as a description of themselves. I realize not everyone believes in astrology-related anything, and there are plenty of people who don't fit their signs. However, I'm one of the people who truly fits their sign to a tee. I'm a Cancer, a Crab, a Moon Child. It's currently our season fellow Crabs! So without further ado, here are all of the signs that you're a Cancer.

1. You've been called the "Mom" or been referred to as motherly and caring more than a few times in your life.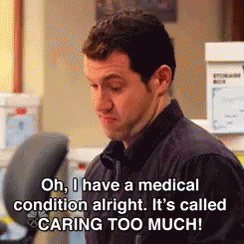 2. You're emotional, and not in a bad way. You just feel everything more deeply than a lot of others do.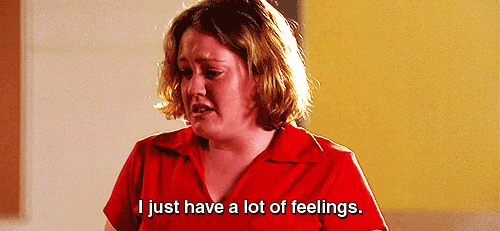 3. Yes, you've been called sensitive. Because you are. And that's okay!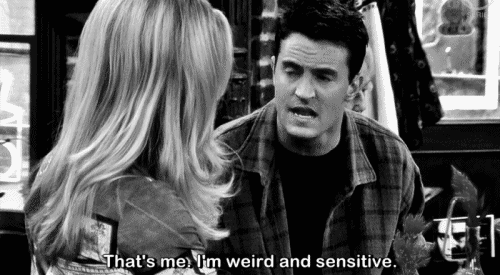 4. You've always been the friend that people go to for advice. And often strangers or acquaintances feel comfortable opening up to you!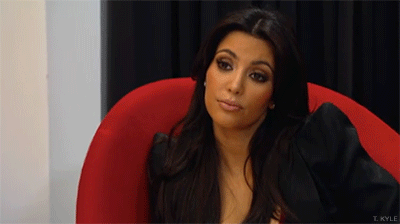 5. Along the same lines, you've been told your wise, despite having hardly any life experience at all.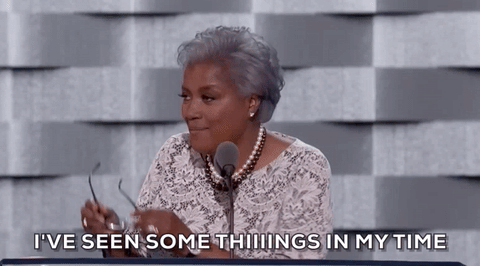 6. You're as loyal as they come.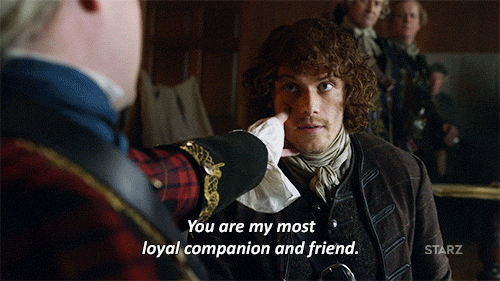 7. You can read people like books.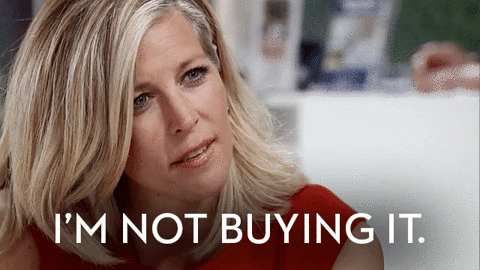 8. You probably have some OCD tendencies, especially in the sense that you like order.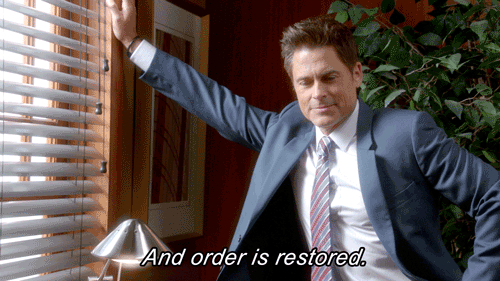 9. You're very much a homebody. Staying in > going out.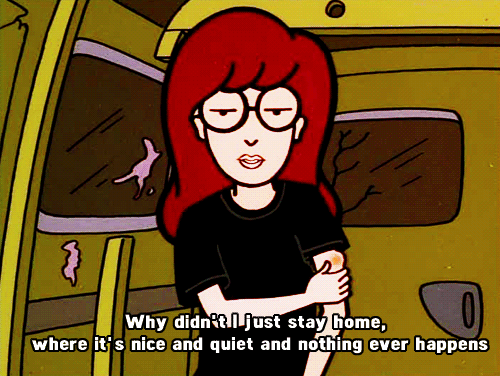 10. You've got two big loves. Food and family.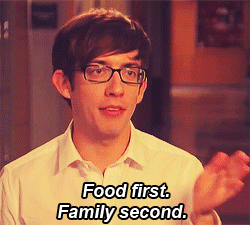 11. You can be a bit, well... crabby.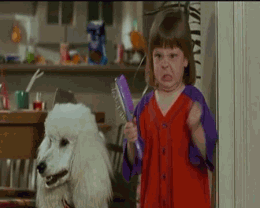 12. Although you're emotional on the inside, you're a true crab and have a hard, tough shell exterior to get through.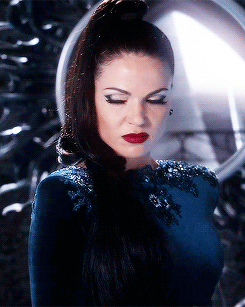 13. But once that wall is knocked down, people realize just how special you are, and how much love you have to give.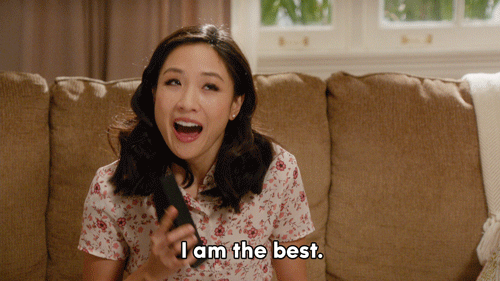 Keep Reading...
Show less
Featured
To all the fellow non "it" girls out there
3078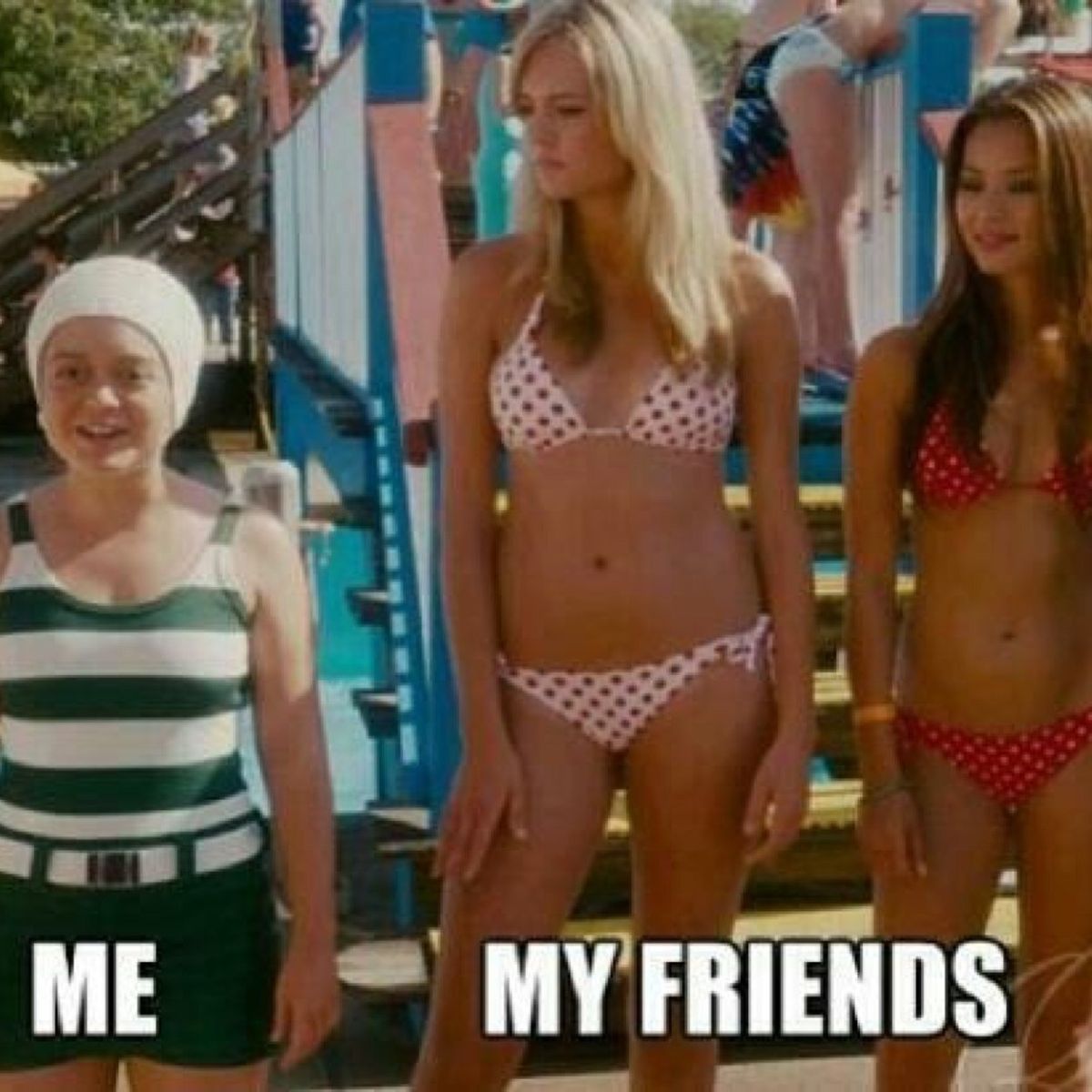 kozepsuli.hu
Lacking sex appeal is not a desirable thing. It makes you fee not ugly, but wrong. Not having charisma is not a life goal. It doesn't make you fee friendless, but isolated. Not being the "it" girl happens, and tonight (and every nigh prior to this)
Mom, dad, I have a confession to make. I went to a frat party. And surprisingly, I did it sober. So sober in fact, that I'm typing this very piece from the comfort of a chair in the entrance to the elusive fraternity. I'm painfully aware that this shows my lack of seemingly party animal-ness instilled in all college-aged coeds, but I've always been an avid fan of people watching. Need it be from a ledge or from a store window, my favorite way to pass the time has always undoubtedly been getting sneak peaks into the life and style of all walks of life. This party appeared to be the prime opportunity to do just that. So, I adorned my best 90's flannel and marched towards this new land of unknown adventures (and smells--seriously dudes get some Lysol)
I already knew the party life wasn't my life, but this has reassured my notions. But hey, I see people here having the times of their lives, and I can't take away any validation of that. But, this isn't about that and my path. This is about attraction in it's simplest form: sex appeal.
Ew--sex. Kidding, completely kidding. But I feel as though this is something I'm at the appropriate age to discuss. At this frat, there weren't boys, just men. Okay, that's an exaggeration, more like boys closer to the cusp of manhood than I'm used to. These "boymen" littered the dancefloor, but there isn't much shock there. And also, it isn't like I was unaware that sex appeal is something I lack, but I guess this just affirmed my suspicions. While it seemed everyone had a dance partner of sorts and I was just awkwardly bouncing rhythmically, an epiphany was reached with posthaste.I am not sexy, and that is a blessing. Here me out, I'm not saying that I am 100% totally satisfied with this, the coolest part of it that I completely ignored was how I know any and all attraction I receive is genuine. You're lying to yourself if you don't expect to meet your Prince Charming every single day you attend college, and I'm no exceptions. We have the aspirations engraved in us from birth, to be pretty, flirty, fit, whatever. But what kindness? What about brain power, where does that factor in. It doesn't on the surface, but these are the most important things.
Forget the concept of sex appeal; look on the inside next time you see a wallflower. This article lacks consistency, but when you're watching a rowdy party hopper, it's hard to be the next E.E. Cummings. But alas, it's all from the heart.
Keep Reading...
Show less
Swoon
It is truly the worst place to be
6008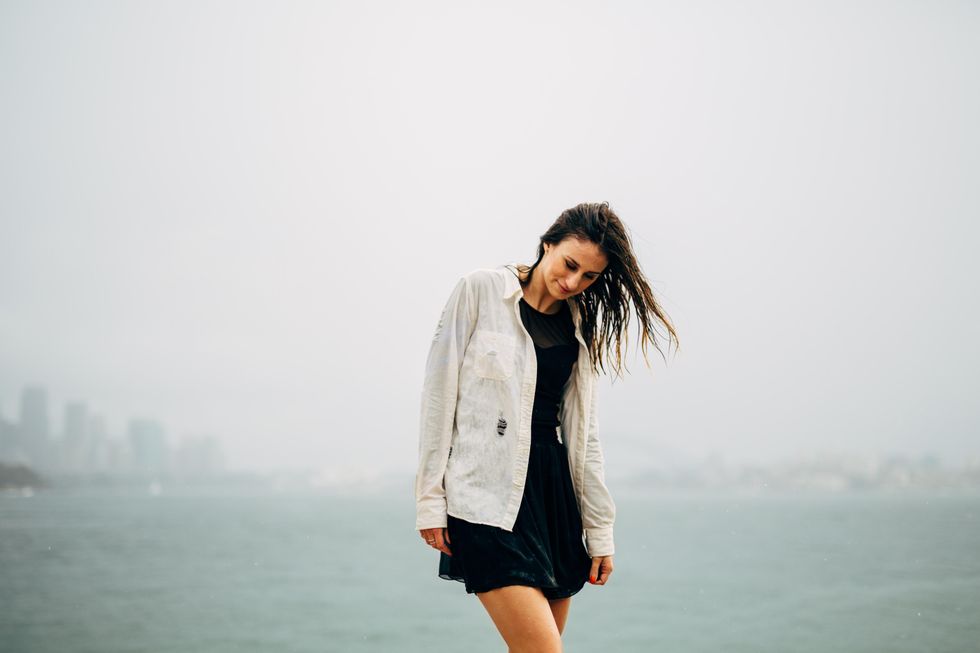 Look. If you are anything like me, complaining about being single is such a hard thing to because you are genuinely happy for your friends, but as they continue to be happy in their relationships, the ever crushing weight of being the single friends can become overwhelming. For context, my primary friend group consists of four people. We are all roommates and it is a great time here. All three of my roommates have boyfriends/girlfriends, which makes our friend group of four quickly jump to seven, and it is wonderful! I love my roommates so much and I love their S.O's, but no matter how much I love them I always get extremely jealous and sad. The sad thing is that the only part that ever truly ends up bugging me is that since I am single, they are my go-to top priorities and it has been really hard to watch myself slip from the top of their go-to's to not being their go to when they feel the weight of the world. What makes it harder is that expressing that I feel alone and unwanted makes me sound jealous and like I don't want my friends to hangout with their people. I get it. I do. But there are just days I want to be someone's first pick and I'm not.
All in all, I am extremely over the moon for my friends. It has truly been a joy watching them fall in love and find their people. And if you are in, or have been in my spot, you would get it. We single friends find great joy in watching our friends find their great joy. At the end of the day though, it doesn't stop the overwhelming feeling of loneliness. With that loneliness, how do you talk about it without feeling like your friends now think of you as bitter or unhappy for them. Granted, my friends are the best and they understand where I am coming from but when they all go off and call their people, or go see their people, or tell me they can't hang out because they want to be with their person, I am left alone. And being alone is the hardest thing to be.
I think this would all be so much easier too if I had other friends but I really don't. I have a few of course but I don't see them all that often. Plus living in a college town during the summer means most of them aren't in town. So I throw myself into my work. I work three jobs to keep myself busy so I don't have the chance to get sad but no matter how much I do, it isn't enough.
I am also at that stage where people all around us are getting engaged and married and that is where they are talking about. It is so hard to hear it and not crave that feeling. As I continue into my season of singleness while watching people be happy in relationships, it draws me to that questions of, Am I not good enough for a man? or What makes me so unloveable? These simple questions are ones that often run through my mind. They follow me around like a storm cloud that takes my joy. My singleness often crosses the line of a feeling into my identity. Which is not a good thing but at the same time, the constant questions of "Are you talking to someone new" and comments like "You won't end up alone. You will find someone" make it hard to prevent it from becoming so. The hard part is that maybe I don't find my forever. Maybe I am cursed to be single forever. And right now, that is my greatest fear. To die one day alone. To not be loved.
I know that there is a lot of irrational thought in this but this is a confession of a single friend. It is the way I feel. I feel like I will never be worthy enough of someone. I feel like I will never find someone who checks all the boxes. I feel like my preferences in men are out of my league. That I am unlovable. That a man never wants more than just a snapchat relationship. The pressure of wondering when I will get ghosted. That I don't have to have a man check off every box because the perfect prince doesn't exist.
The problem with this mindset though is that it prevents me from opening up and getting to know people. I look at love pessimistically now because I have convinced myself that I am not good enough.
Keep Reading...
Show less
Featured
Aretha Franklin lost her battle to pancreatic cancer, so we stop to reflect on her powerful journey.
7322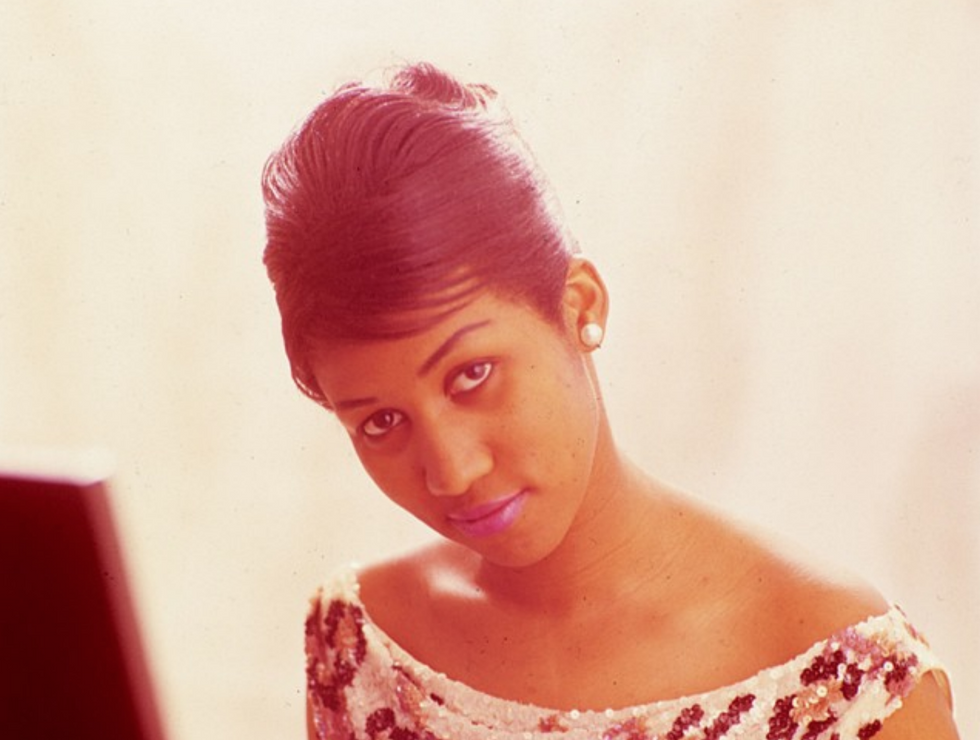 Recently, Aretha Franklin, the Queen of Soul, passed away. Ms. Franklin grew up singing in her church's choir in Detroit. Over the years, she decided to make singing a career, first signing to Columbia Records at 18. Years later, she signed with Atlantic Records where her most powerful tunes, such as "Respect," are remembered to this day. Her breathtaking vocals earned her 18 Grammy Awards and made her one of the best-selling artists of all time.
The fact that she was a black woman making a name for herself during the height of the Civil Rights movement proves to us that indeed, she was a force to be reckoned with.
Aretha's success as a black artist has been a beacon of inspiration for many. She performed at Barack Obama's 2009 Inauguration, a symbol of hope and progress for the future. Ms. Franklin honored our first African American president by singing the patriotic "My Country 'Tis of Thee (America)." A song was written over 30 years before slavery was emancipated, it went against trailblazers like Obama and Franklin, yet there they stood proudly claiming for all that they also called claim to American freedom and liberty.
Obama even stated, "American history wells up when Aretha sings," a true testament to her defying the status quo.
During her lifetime, Aretha received many awards and honors, and now that she has passed, there are likely many more to remember her legacy. However, her death should not be an excuse to give her more awards; she was hailed as a success throughout her life. Fans, family, and the music industry alike appreciated and recognized the talent the Queen of Soul had while she was living. That is not to say that her death is not a tragedy and a huge loss to the music industry. Aretha paved the way for so many successful black women and should continue to be looked up to as an inspiration and talent. Today, we remember and honor a legend embedded in American history.
A symbol of black excellence, soul music, and the Detroit spirit — this is how I will remember Aretha Franklin. How will you remember the Queen of Soul?
Keep Reading...
Show less
Subscribe to Our Newsletter