No spoilers, I promise!
Drama deprived and blood hungry, I scrolled through Netflix, trying to find something that would satisfy. That was until I came across "Slasher." I didn't necessarily want to watch it, but I also didn't want to start "Game of Thrones." Crucify me. With a name like "Slasher," I didn't have to read the description to know what I was getting myself into. I was nervous that the show would take on a more silly approach, like that of Fox's "Scream Queens" or miss the mark due to a heavy reliance on classic slasher film nostalgia, like that of MTV's "Scream." After doing a little research on the internet to see if this show was going to be worth the next eight hours of my life, I found myself more and more intrigued. The Canadian television show's first season aired earlier this year and received positive reviews. Bloody Disgusting gave the show four out of five skulls. Excited, I pressed play.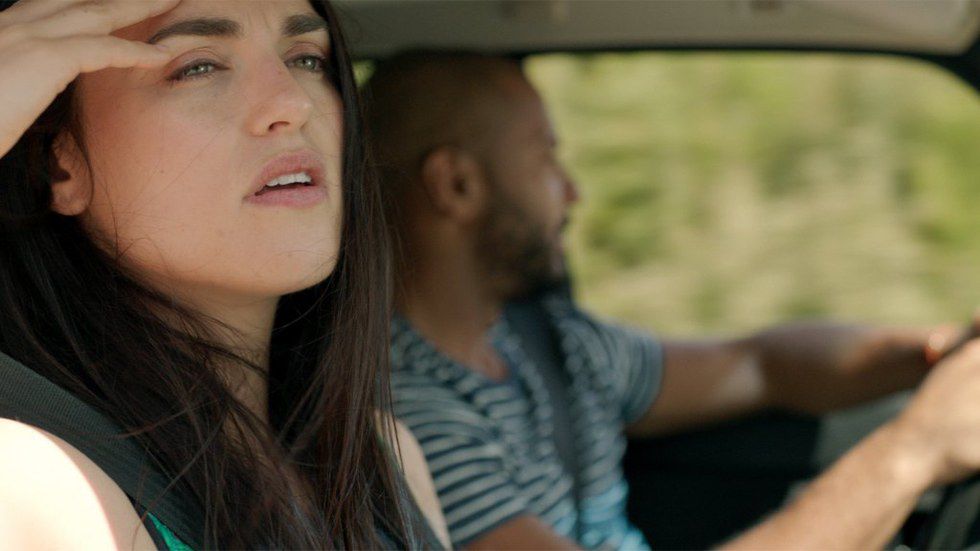 "Slasher" was created by Aaron Matin, directed by Craig David Wallace and follows Sarah Bennett, played by Katie McGrath, and her husband, Dylan, played by Brandon Jay McLaren. They move into the same house in which Sarah's parents were brutally murdered years ago by the Executioner, who, let me tell you, is pretty freaking creepy, with his Medieval get-up. Not as creepy as "American Horror Story's Twisty the Clown, but creepy, nonetheless. I can't really see why anyone would want to live in the house their parents were murdered in, but apparently it was free? Even then, you couldn't pay me enough money to live in place with that kind of history. You would also think just because the man behind the murders, Tom Winston, is behind bars, there would be nothing for the Bennetts to worry about, but just like in every horror film, that is not the case. Pretty much the day after they move back to the sleepy town of Waterbury, an Executioner copycat slices and dices a woman in her own home.
I commend the series for being able to fully develop its plot and characters without compromising pace or adding in unnecessary subplots. Although it's called "Slasher," I wouldn't necessarily place it under the slasher horror sub-genre. Instead, I would place it under a murder-mystery/crime sub-genre with a splash of gore to satisfy. For one thing, in slasher films, sexually active teenagers are the main characters, and their deaths are due to their sexual promiscuity. The main characters of "Slasher" are all adults whose deaths are the result of their past in accordance with the Catholic Church's seven deadly sins: wrath, gluttony, envy, sloth, greed, lust and pride. Both the Executioners killed their victims because they felt as though they were "the Lord's messenger," but this new Executioner takes it to the next level. He kills his victims in the manner of how their sin would have been dealt with in the olden days, which mind you, were just bloody, bloody times.
The show is relatively campy, I'll admit. There were times when I was yelling "Well, no duh!" at Sarah Bennett, who was more of a Nancy Drew than a Final Girl, which was honestly kind of annoying at first. I suppose she has every reason to be, since the murders all technically go back to her, in one way or another. Certain situations were predictable, but for the most part, the show did a great job at keeping me engaged.
Eight episodes and roughly 400 minutes later, I sat in my bed, wrapped in a cocoon of blankets, an empty bag of Hot Cheetos to my left, my thirst for drama and blood quenched.

I highly recommend the show if you liked: "Silence of the Lambs" (1991), "Twin Peaks" (1990-1991), "Halloween" (1978), "Zodiac" (2007), "American Psycho" (2000) and "American Horror Story" (2011-now).