I've always loved traveling. The thought of experiencing the joys and awe-inspiring auras of new places, getting a taste for the culture, history, and food (ohhhhhh, the food!) and meeting new, interesting people has always been something of a dream for me.
Growing up in a small town that was majorly populated with obnoxiously rich white folk, I wasn't exactly what you'd call "diverse." Sure, there were different people and different cultures within our little bubble of civilization, but it wasn't enough to pique the curiosity and cravings for learning that I had. So when my teacher invited me on a trip to Ireland and U.K., I jumped at the chance.
While I was over "across the pond," I learned a couple of tips and tricks that I thought made traveling easier, more comfortable, and exciting for a first-time world traveler.
Side note: the cover photo is the coastline of Waterville, IRE, looking out into the North Atlantic Ocean.
1. Always keep a journal while you're traveling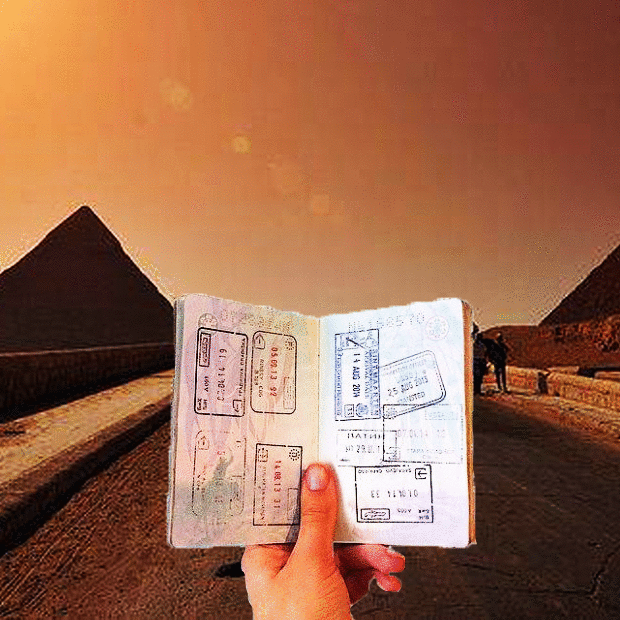 Giphy
Trust me, I know how corny and dumb that sounds, but journaling is an excellent way to keep track of the places you go to, the people you meet, and the sights you see. Think of it as a photo album that allows you to go back and relive your adventures in writing. You don't have to do specifically what I did, but I kept my journal with me at all times so I could take it out during a lunch break or when we driving.
You can make it fun as well by doing more than just plain ol' "Dear Diary" entries. I did journal entries for each day, but I also switched it up and wrote vignettes, poems, Gaelic words or British phrases I had learned, timelines of our travels, letters to myself that I could go back and read later, short stories of people I had met, or an interesting tidbit from one of the tours. I also kept all the plane tickets, theater stubs and Tube passes tucked into my journal so I wouldn't lose them.
2. Learn and respect the culture and traditions of the country you are in
This one is a little tricky because there are so many things that are different in each individual country. But that's why we travel, so we can learn something new, have fun exploring a new place and to better understand the worlds besides the one we are living in.
For example, I made the mistake of calling Ireland a "country that's part of the U.K." Did I ever get so many dirty looks and choice insults thrown in my direction! That is because all of Ireland, except for Northern Ireland, is a separate country from the rest of the United Kingdom (the U.K.), which consists of England, Scotland, Wales, and Northen Ireland.
Ireland was once under British control from 1801 to 1922, where twenty six of the original thirty two Irish counties broke free of British control and formed the modern day Republic of Ireland.
The Irish are a striking, proud civilization who are fiercely protective of their legacy as a individualistic society and as a culture, so by calling them, essentially, a colony of Great Britain, was very undermining of all of the achievements they have made as a independent country.
So, don't make my mistake! Educate yourself by asking a lot of questions, listen and think before you talk. Do not be an ignorant tourist: be a respectful and knowledgeable tourist.
3. Talk to people!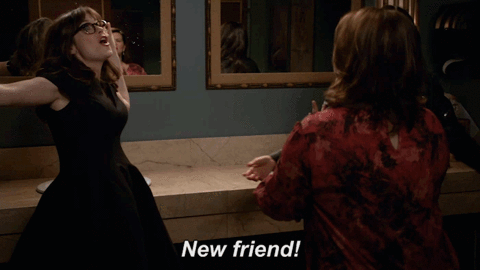 Giphy
You pass by dozens of people on the street every day in your hometown, on your way to work, or on campus. There are so many diverse, interesting people that I met, like Connor, an Irish street artist who taught me a little Gaelic (one of main languages of Ireland) or Mattie, a Londoner who gave me shopping tips in the Tube. My favorite person I met was Sistine, a French college student who was staying in the same inn in Ireland as I was. We stayed up until about 2 a.m. talking about and bonding over politics, cultural differences, college life and boys (lol).
My point is this: try putting yourself out there a little bit. It can't hurt and it certainly isn't going to cost you an arm and a leg to talk to someone new.
4. Don't be annoyingly American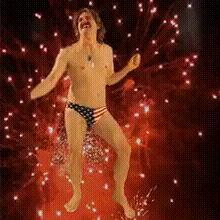 Giphy
One of the first things our tour guide told us when we stepped off the plane in Shannon, Ireland, was, "Don't wear anything with an American flag, logos or sayings. Just don't wear anything that screams "I'm an American tourist!" That is because if you do, you are more likely to be zeroed in on by pickpockets and thieves.
Also, the drinking age is the Emerald Isles is eighteen years old, but most Irish, British and Welsh families serve wine or beer with meals, so the alcohol tolerance of a Brit is much stronger than that of an American tourist. So be careful with how much you drink.
Ireland is also the homeland of Guinness, one of the most well-known beer brands in the world, and most Irish made ales or beers have a high alcohol concentration.
So if you are planning on partying in London or hitting up a pub, only do it if you are of age, and only if you are with a group or with someone your trust.
Just because you are in a different country doesn't mean you shouldn't be responsible and safe while partying.
5. Keep your essentials close and hidden when out and about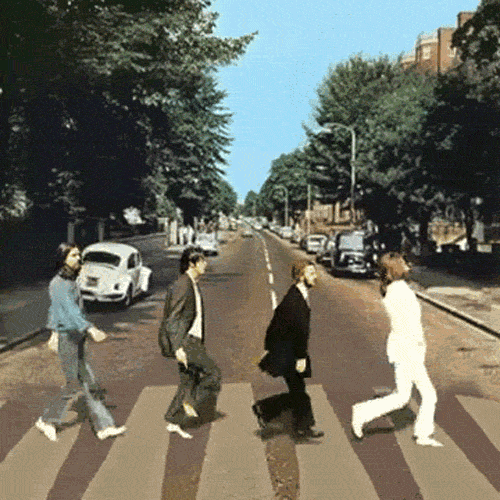 Giphy
European countries are known for their fair share of pickpockets, and when a quiet, scared-looking tourist comes along clutching a handbag or backpack, they are easy prey for a potential thief. And believe me, it is really hard to get home when you have no passport, no money, and no driver's license or ID. So, do a couple things to avoid this happening it you.
I was carrying a backpack while I was on the streets or in the Tube in London, and while I didn't put a padlock on my belongings, I developed a couple of easy tricks. The trick I found most useful was when I would take a paperclip and twist it around the two zippers of my backpack, then tucked the zippers inside the backpack. That makes it is a lot more difficult to access your belongings and it alerts you when someone is trying to steal from you.
Also, keep your important paperwork and objects like your passport, driver's license, credit or debit cards, money and phone in a separate place from the rest of your belongings.
Before I left the States, I rummaged through the basement and found my parents old fanny pack and travel pouch from back when they traveled before me and my sisters were born. I kept all of those essential items tucked into my fanny pack and hid it under my shirt or tucked the travel pouch into my jeans, which made it ten times easier to grab a couple euros or show my ID when entering a museum or exhibit.
6. Pack light and pack classy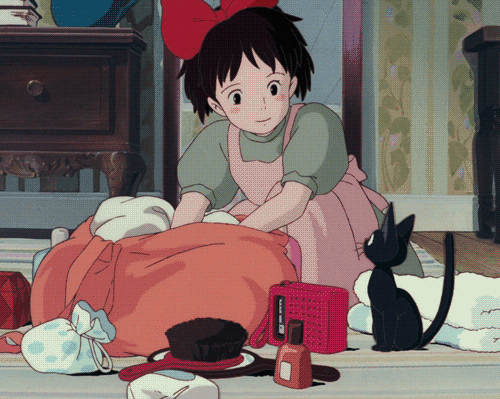 Giphy
Europeans tend to dress fancy on a daily basis, so I would say it'd be good to have a couple shirts and pairs of pants that you can rotate through and travel in. I had four shirts and three pairs of jeans that I used during the trip, and two sundresses that I could wear out to dinner.

For shoes, I primarily wore my Converse high tops and my sneakers throughout the trip, which are easy to pack, can last long distances walking, and don't tear or stain easily. Avoid wearing open-toed shoes or flip flops because those break easily and have absolutely no impact absorption or foot support for all of the walking and touring you will be doing. Take care of your feet and you will have a much more comfortable trip, believe me.
I suggest sticking to easy, packable fabrics like linen blouses or cotton t-shirts. This way, you can dress up any outfit with a jean skirt, a pair of shorts, or jeans.
Please note that this is not me saying to dress in short shorts and cleavage-hugging crop tops for every time you go to London or Dublin. Just know that when you travel, dress comfortable and classily. A classy tourist is a good tourist.
7. Put your phone away for a little bit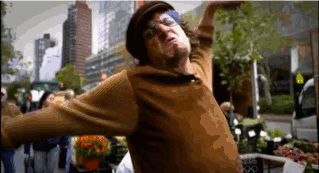 Giphy
We all love a good picture or video of something new or interesting that we are a part of to share what we are doing with others. But quite honestly, having a phone in front of your face for an entire trip dulls the moments you are a part of and see.
For the whole first day, I literally took pictures of everything. When I say everything, I mean everything...it was a little embarrassing how touristy I was being. So I started putting away my phone during tours so I could listen to our tour guide and learn more. That did the trick.
I learned a lot more and experienced a lot more by putting my phone down. I'm not saying to throw your phone in the ocean, just know that there is a time to be a tourist and there is a time to be a cultural curator.
8. Be prepared for all kinds of weather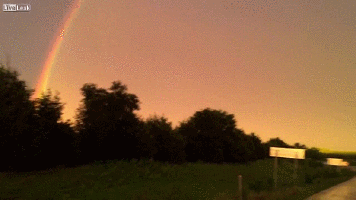 Giphy
As you might know from living in Ohio (hello, capricious and unpredictable weather!), it is very difficult to plan a cute outfit when it's pouring down rain or when it is a chilly twelve degrees Celsius.
Be sure to pack for the season you are traveling during, whether that be fall, summer, spring or winter. However, my advice to you on the matter of weather-conscious clothing is very simple and very effective.
When you are in an mountainous, open countryside like in Ireland or Wales, those areas are prone to quick, sudden rainstorms and extremely strong gusts of wind. So whatever you are wearing, always have a cute waterproof jacket or wide-brimmed baseball cap that you can toss on when a storm blows in. I made the bright assumption that an umbrella would solve all my problems, so when we got caught in a monsoon in Ireland, I went to open the umbrella that I had packed and WHAM. I got whacked it the face with a very wet and metal filled umbrella...which leaves a pretty significant mark on one's face. So, please stick with a very nice, very safe rain jacket that won't give you facial abrasions. It is less of a headache to deal with.
Also, don't make the same idiotic mistake as I did for not packing a single pair of shorts. On the last day when we were in London, I was sweating buckets because it was ninety-eight degrees and I was wearing the jeans I has packed. I was super uncomfortable and miserable simply because I had forgotten to pack them. Such a rookie.
For the budding world traveler reading this now, I hope these tips are as helpful to you as they were to me. Enjoy, and happy travels!