Almost two years ago I spent one of the best weeks in my life exploring all over Europe. Going from city to city and country to country, I engaged in different cultures I had never experienced first-hand before. I got to test out my language skills, which apparently are very limited, eat great food and spend a lot of time with the people I appreciate. In Rome, truly a pretty city, I went to the Colosseum, Vatican City and tons of restaurants, but still don't feel like I got to see enough of the city—or country in general. Knowing that I want to go back sometime in the far future (got to love a teacher salary), I made a list of four things for me to remember and four things people planning to go to Italy should know. Enjoy the list and hopefully, you get some good tips from it!
1. Get to know the language.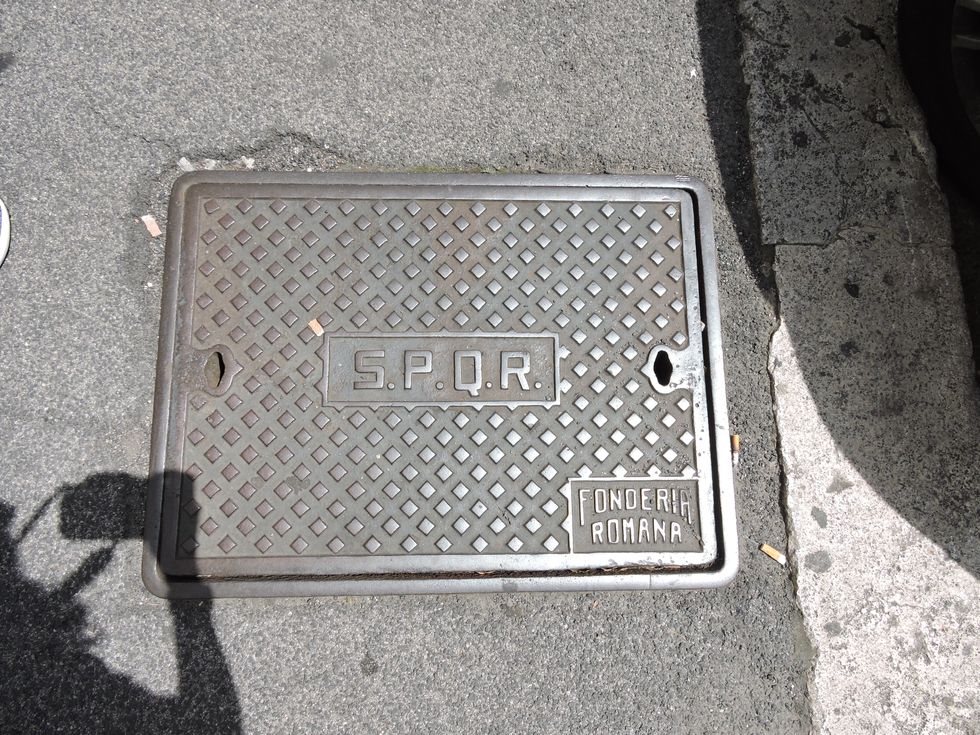 More and more tourist cities are assimilating the English language into their atmosphere as it's a wide-known language to the globe. While this puts a lot of native English speakers at ease, I think it's important to at least understand a little bit of the culture's language you're bringing yourself to. Assuming that you're not just going to a city or country to say that you went there, why not learn about as much about the language and culture as you can? Even a simple 'How do I get to…?" or 'Have a good day!" is a better than nothing. I had learned some basics of Italian before my trip, but definitely not enough to hold a decent conversation.
2. Get ready for the heat.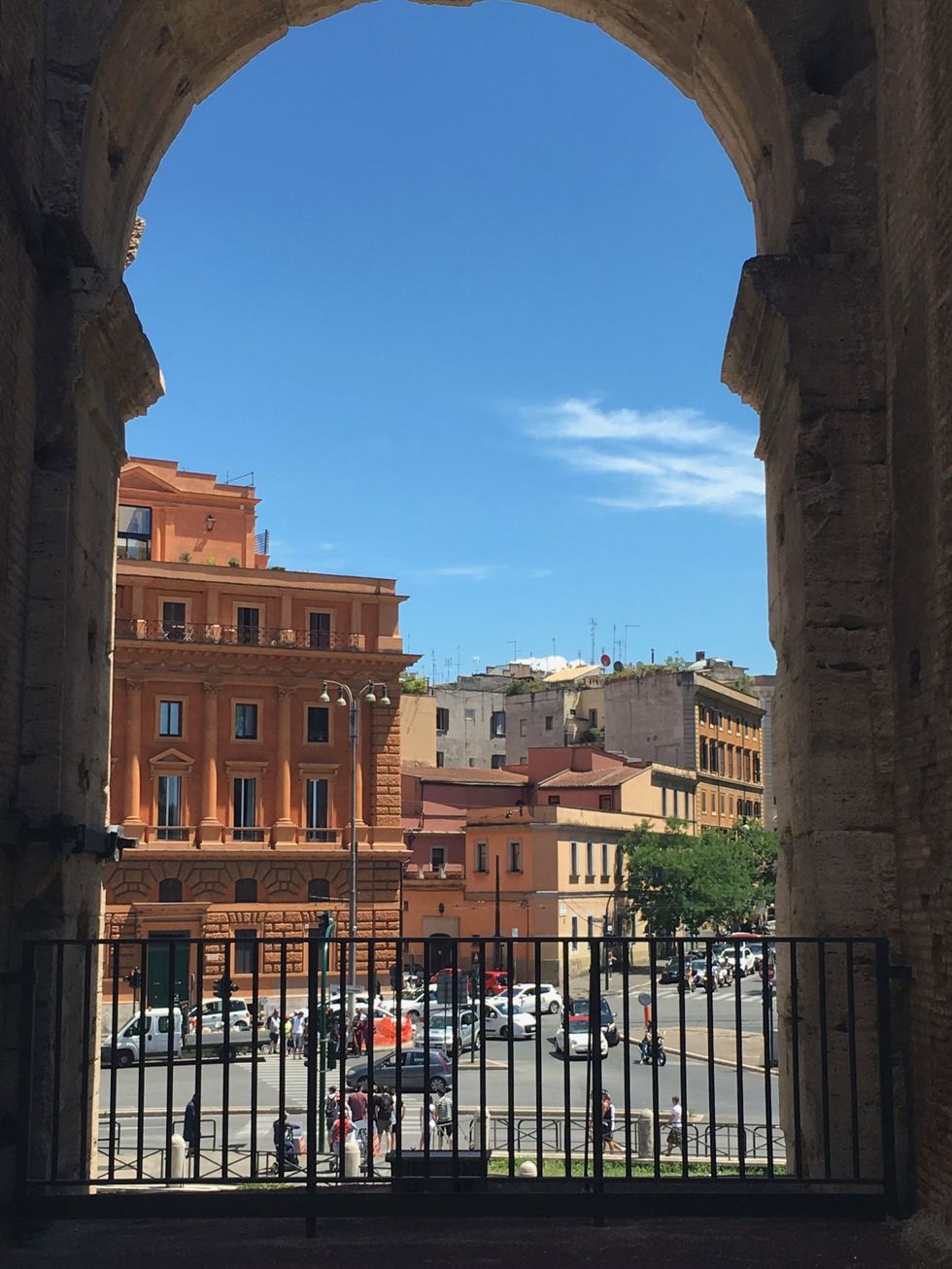 This applies to practically applies to every city you visit during the summer, but being prepared for the weather is a huge key to your trip. This isn't just checking the city's weather the week of the trip, but planning accordingly to how much time you plan on spending outside and how much time you'll spend walking. Rome is hot and surprisingly humid. Also, everything is outside so you can't always flee and escape to the shade. Just pack accordingly. Light clothing, breezy fabric and no socks is the only way to go.
3. Be ready to eat.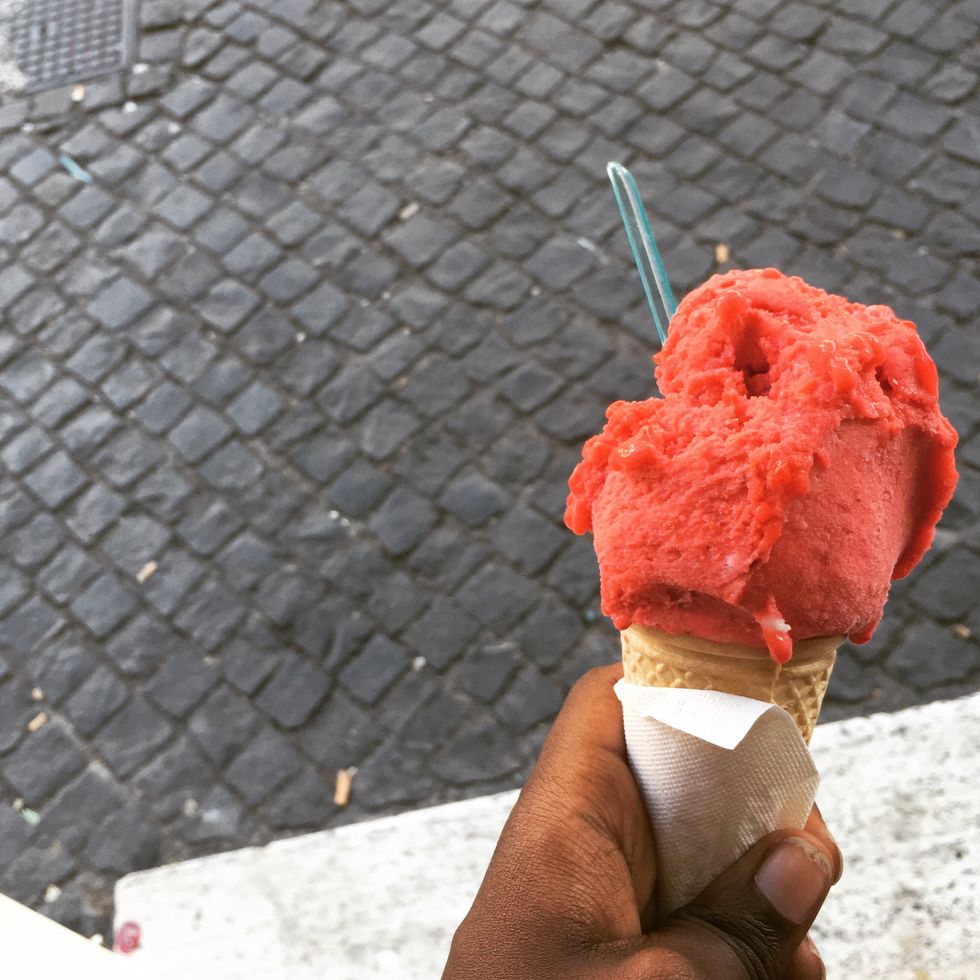 Pasta, pasta and what's that? Pasta. There are so many restaurants littered around the streets there's a zero chance that you will ever starve in the city. Compared to other destination cities, food in Rome is cheap. You can get a wine glass the size of your face for a price you would kill for anywhere else. There are also so many options. Seriously, there's not enough time to eat all the pasta you could please in the time you spend there without gaining at least 20 pounds. And let's not forget the gelato. What better way to combat having a heat stroke than with gelato?
4. Don't over plan.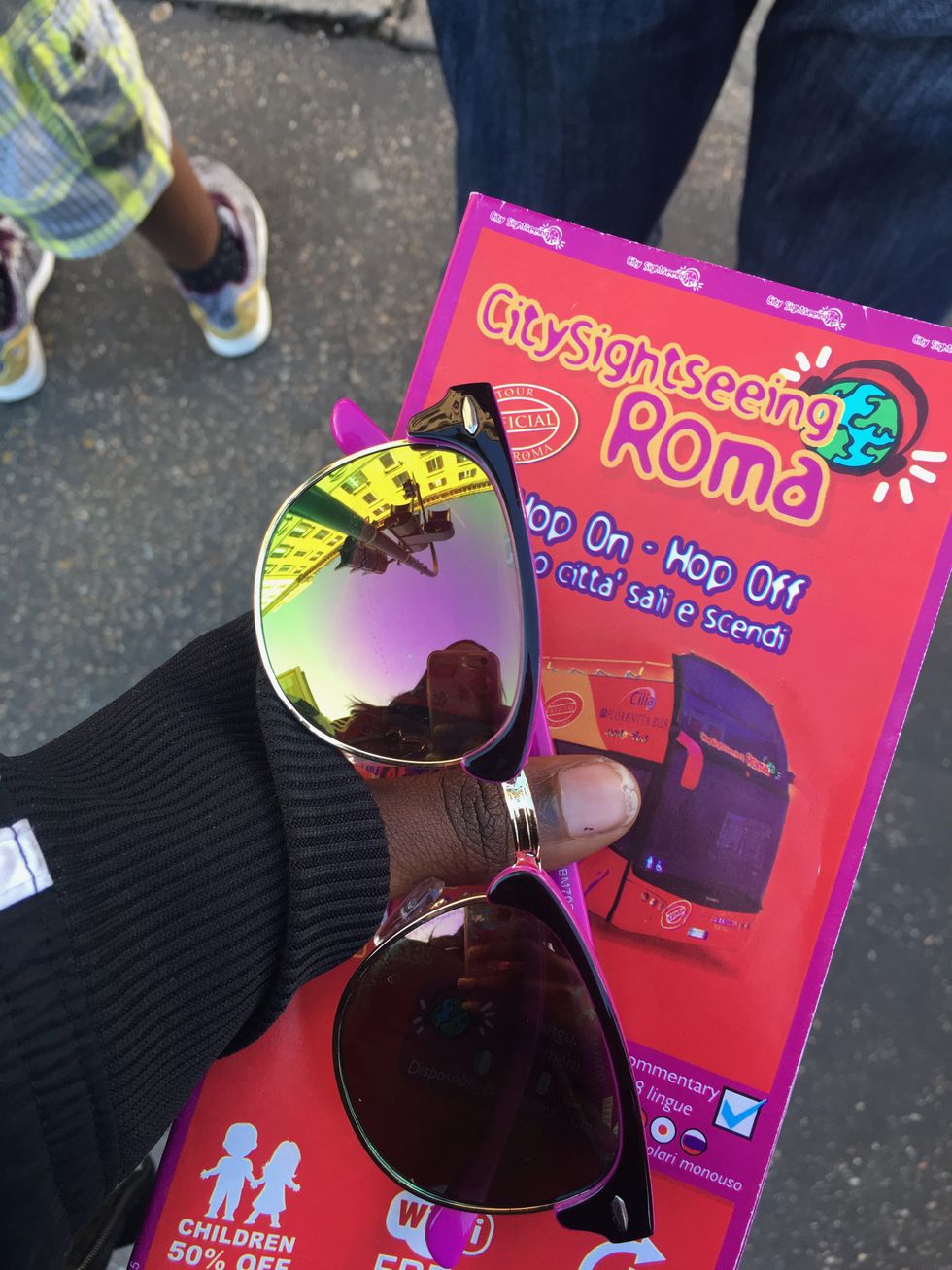 The key part about cities like Rome or Florence is that you don't need to search far to find something to do. The streets are littered with people, music and vendors desperately trying to get your money. In reality, famous attractions like the Colosseum or Vatican City are not going to take up much of your time. Once you get through the tedious lines and overbearing heat, it's unusual to spend more than two hours there. Spending a day just exploring the streets, eating food and buying cheap souvenirs is an excellent time killer and usually involves no lines!
---
Truth is, this list doesn't represent close to everything I learned in Rome, but it highlights the important things. If you get the chance to travel out of the United States, do it. There's so much to see, engage in and appreciate that you don't just see in the 50 states. Also, what better time to be reckless with your money than when you're young and in college?