I believe that it is a misconception that you need to have a ton of money to travel. You just need to be comfortable roughing it a little bit. Some people consider it a necessity to have television, Wi-Fi and a full amenity pool. Others strive to find the non-tourist experience. I was in pursuit of the latter. I want to experience a place as if I belonged there. I want to walk the streets and people watch.
This last January, I bought a plane ticket headed to India, secured a visa and swung my day pack around my shoulder. I didn't anticipate much, but I knew that I had access to a few open doors that I could stay with, about $100 that was transferred into rupees and a hungry curiosity for the world. I ended up only spending $4 a day my whole trip. I'd like to share some tips on how you can make that a reality as well.
Choosing A Destination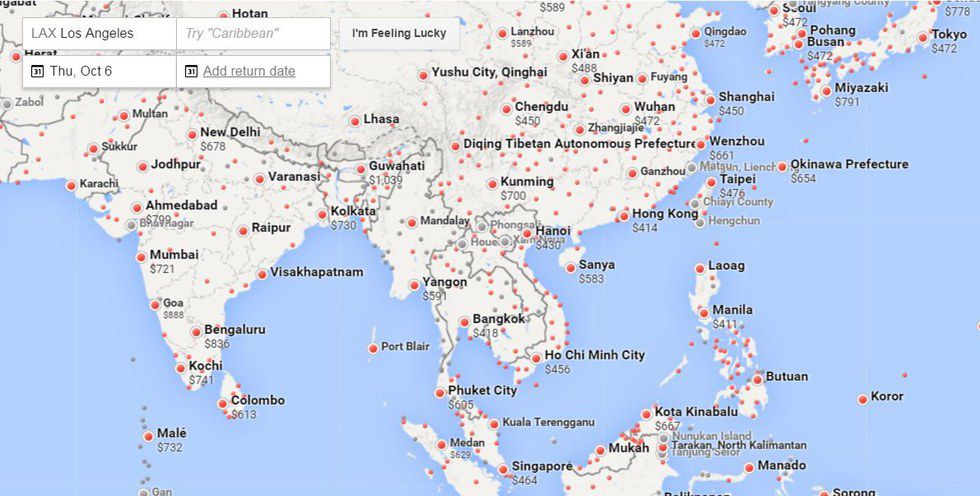 The cost of living is different all over the world, as is the price of a plane ticket there. I chose my destination by the google flights tool. I typed in LAX as a starting major airport and then clicked explore. If you haven't explored this tool before, then I highly recommend it!
A map will come up with thousands of options and prices. I made a list of 10 cheap options, did some research and landed on India. I had no idea how good of a choice that would be until I arrived. The Rupee to USD exchange ratio is 66:1, so $4 goes an incredibly long way. If I had chosen to travel to Australia, then my dollar wouldn't have gone nearly as far. According to a friend that I met there, the average monthly income is about 3,000 rupees ($45) for a working class job. So you can imagine how that reflects the cost of living!
Hosts!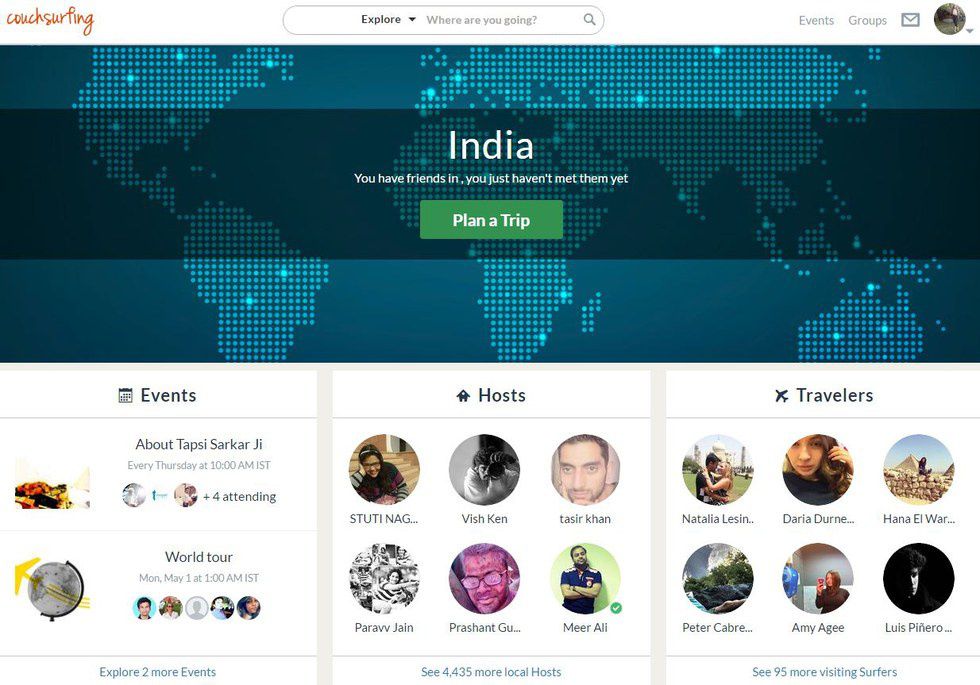 Hotels and hostels are often the bank breaker on trips. If you can find a way to cut those out of the equation, then it's easy to travel comfortably on $4 a day. There are two great organizations that have a network of home stays that are easy and accessible to use. As a solo traveler, I also appreciated the company and friendship that came along with these encounters.
Couchsurfing.com is a free travel organization that anyone with a Facebook can sign up for. You can see people's interests and hobbies, and choose someone that you'd like to meet.
Another amazing organization is Servas. They are an international organization that believes the only way we can have world peace is through citizens meeting citizens. This organization is for the travelers who are a bit more cautious and would like an organization that background checks its members. The requirements to join are two letters of recommendation, an application, a fee and an interview. I traveled using this resource, and it was amazing to be fed and clothed and taken into people's homes. Servas is an older organization, and their online platform needs work. However, it's also a strength of theirs because their face to face network is so strong.
Dining That's Fine

Food is a necessary expense, but there are choices in dining as well! If you are traveling to a country where the cost of living is relatively inexpensive and you aren't paying for much else, then living on $4 a day for food is a comfortable budget. I was staying with a family in Ajmer, India and bought one pound of potatoes, one pound of green beans, two onions, 10 carrots and a handful of peppers for only 50 rupees. That's less than $1! Buying groceries is a great, but not always realistic option when traveling. I encourage you to try street food as a budget friendly option for food. What better way to fully experience a place? A good sign for quality is if there are crowds or lines for the vendor. If you're in Europe, then certain kinds of food can be more budget friendly, such as Turkish and Greek food!
Domestic Travel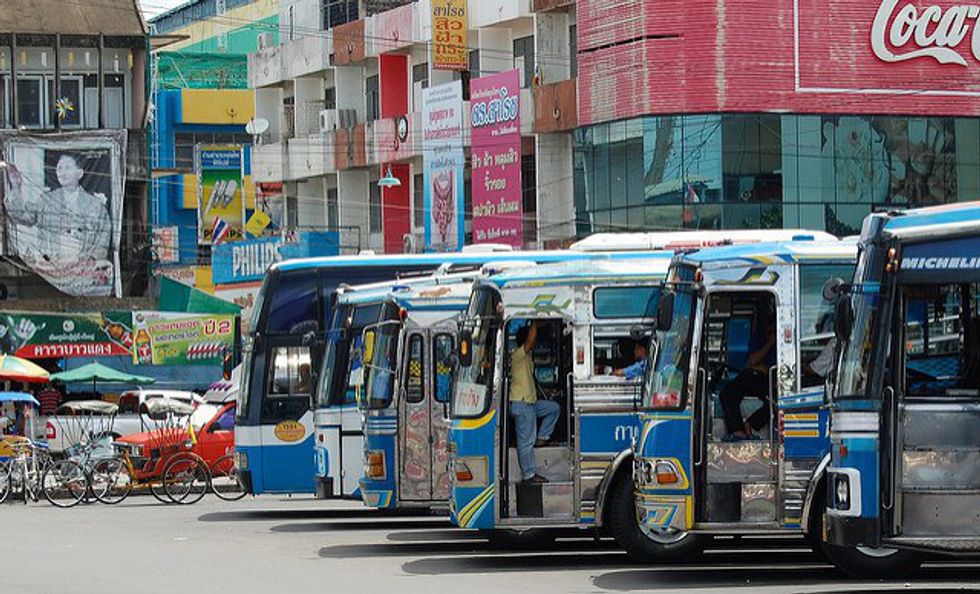 The safest and cheapest way of traveling as a foreigner is by the local trains. This may sound counter intuitive since that often means more people and less amenities, but the stories about abductions and fraud are always associated with tourist buses, not the local ones. I was able to travel significant distances on only a few dollars. But something I learned was the value of a second class sleeper ticket on trains. The general admission tickets were 90 rupees ($1.34) to go 115 miles from Agra to Delhi. But to upgrade to a sleeper class, it was less than a dollar more, and you get a spacious bunk bed to stretch out and relax on. This is especially useful if you are traveling a long enough distance that you could sleep on the train that night. Traveling by night is a great way to see a wide range of places on a short trip because you can travel and sleep at the same time.
All in all, traveling does not require a huge budget. In fact, you can have a life changing two week excursion, and live for well under $100. All you need is a little bit of bravery and a hungry curiosity for the world. It's such a gift to live in a world so full of color and culture, so why not take advantage it now? All you need to do is buy a plane ticket and say, "Sayonara!"