It was twenty years ago that Danny Boyle's drug-soaked film adaptation of "Trainspotting" graced cinemas in the United Kingdom and, shortly afterwards, the United States. So, unsurprisingly, with the trailer for a sequel released last week much of the fervour surrounding this cult classic has been revived. With the original cast, including Ewan McGregor's Mark "Rent Boy" Renton (arguably his best character), returning for the sequel it is no wonder that "T2: Trainspotting" has sparked a clamouring of excitement and curiosity amongst longtime fans and newcomers alike.
The artistic and cultural prominence of "Trainspotting" is, at this point, indisputable. An Academy Award nomination for the screenplay, a ranking of number ten out of the top 100 British Films of all time by the British Film Institute, and a vote of being the best Scottish film ever made in a 2004 general poll are only a handful of examples of the critical and public accolades given to the film. Though outside of the United Kingdom it may not be as widely remembered as other popular films of the era it has taken on the mantle of a cult classic. Even drenched in the aesthetic trappings and cultural stereotypes of the 1980s and '90s "Trainspotting" finds relevance and resonance far beyond the time and place of its setting.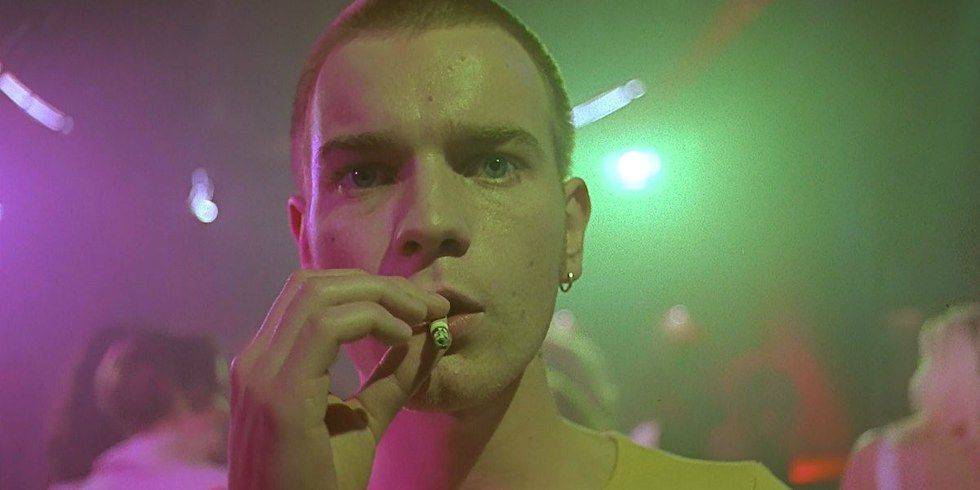 The initial impact of "Trainspotting" comes from its embodiment of Thatcherism and post-Thatcher Britain, in Scotland in particular. Margaret Thatcher was, in a way, Britain's Reagan. Her nationalistic, morally absolute conservatism and anti-socialist rhetoric fuelled a consumerist explosion throughout the 1980s that some argue promoted material greed and societal selfishness. Much like Reagan's "idyllic" America, the Britain that Thatcher spawned was one that favoured capitalistic expansion and oversimplified, counter-revolutionary fear-mongering over supportive public programmes and intelligent debate. To this day, in both countries, opponents of any form of socialised policies will often employ the stoically dumbed-down phrases and anecdotes of the Reagan/Thatcher era to support their anti-leftist claims, even if those bumper sticker quotes lack any form of intellectual substance.
As the economic bubble of fast and hard consumerism expanded to its most dangerous limits there were always people left behind. Left to aimlessly wander in the dust of commercialised society run amok. Those left in poverty, those whose families found themselves in the lower strata of this monetary excess often turned to sex, drugs, and music to alleviate the mind-numbing redundancy of a life they saw as prepackaged, plastic rubbish. This is where "Trainspotting" excels, transcending its setting to be a classic of disaffected youth culture and restless angst.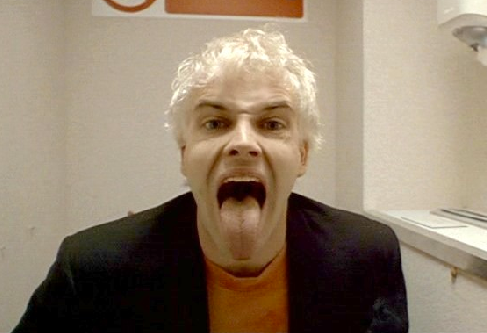 The film stands as a rejection of modern life, a blunt depiction of characters alienated from the grande sweeping gestures of what historians and popular culture define as the overarching elements of the era. The heroin-induced mania of these characters, a desperate form of escapism turned addiction, is presented with a brutal honesty that can, at times, be almost uncomfortable to watch. There are close up shots of heroin injections and the subsequent orgasmic release that the high brings, all taking place in squalor and dilapidation. There is an element of surrealism within "Trainspotting" an artistic and strange representation of the out of this world experiences of the junkies that populate this bleak world.
Moments like the impossibly weird Brian Eno-driven ambience of the toilet scene, where Renton dives into a public toilet only to find himself swimming in what appears to be clean, open water with a bed of smooth stones below, help to remind the viewer that this is a world of junkies and weirdos, people whose perceptions of reality are far from trustworthy narratives. The infamous Junkie Limbo scene, where Renton is forced by his family to quit heroin cold turkey, is particularly jarring. Crammed with hallucinatory, sometimes painful imagery, the effects of withdrawal are presented with an agonisingly, yet still artistically expressive, frankness. It is a scene that stays with the audience, embodying the refusal of censorship in "Trainspotting". There is no dancing around the troubled lives of these young adults, which has prompted some critics over the years to claim that the film glamorises drug culture and strung out characters to the lower classes of society. These critics oftentimes seem to be missing the point.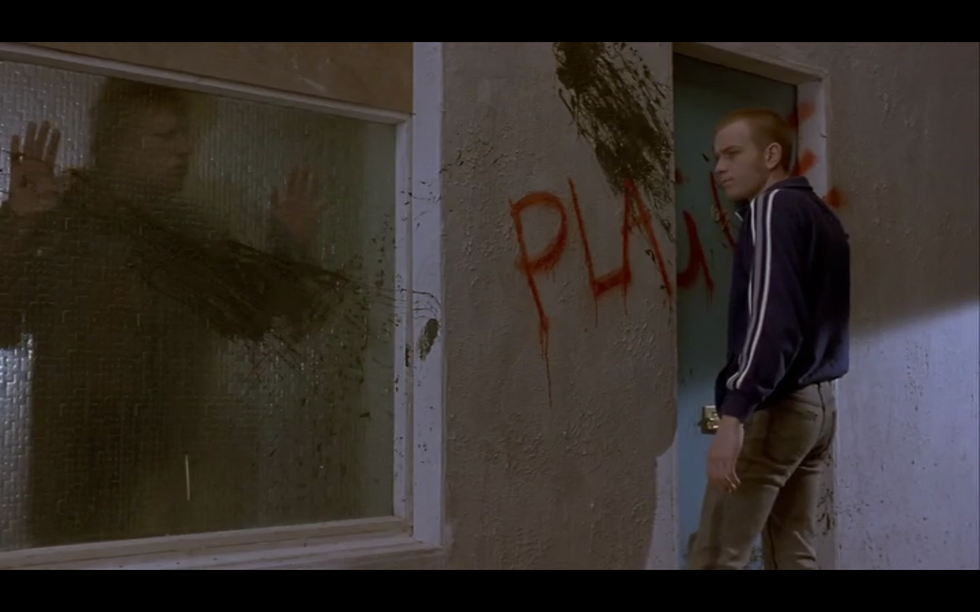 What makes "Trainspotting" so special, so relevant, even twenty years on is the brutal honesty of its world and characters. It resonates thanks to its refusal to compromise, providing dark humour and bleak reality with random flourishes of the surreal. Addiction, AIDs, death, crime, and moral ambiguity are just facets of the dark shadow of Thatcher's perfectly individualistic, capitalist Britain. It is a story of those left behind by pop culture and society, the people that the posh and the proper sweep under the rug to tidy up their aesthetic. It speaks to the alienated and disaffected with an almost universal appeal, because the world it depicts is one that many in real life find themselves inhabiting.