Trader Joe's is a grocery store that every college student should know about and should shop at. Not only does it have extremely healthy food options, but it is also a lot cheaper than most grocery stores. Especially, if you are buying the Trader Joe's brand.
Below I have seven of my all-time favorite Trader Joe's products, some are salty and some are sweet and they are all reasonably priced. Let's face it when you are in college you need cheap grocery. I know for me personally Trader Joe's checks off all of the things I look for in a grocery store. One being reasonably priced and two have many healthy options. Any college student on the go should add these to their next grocery list.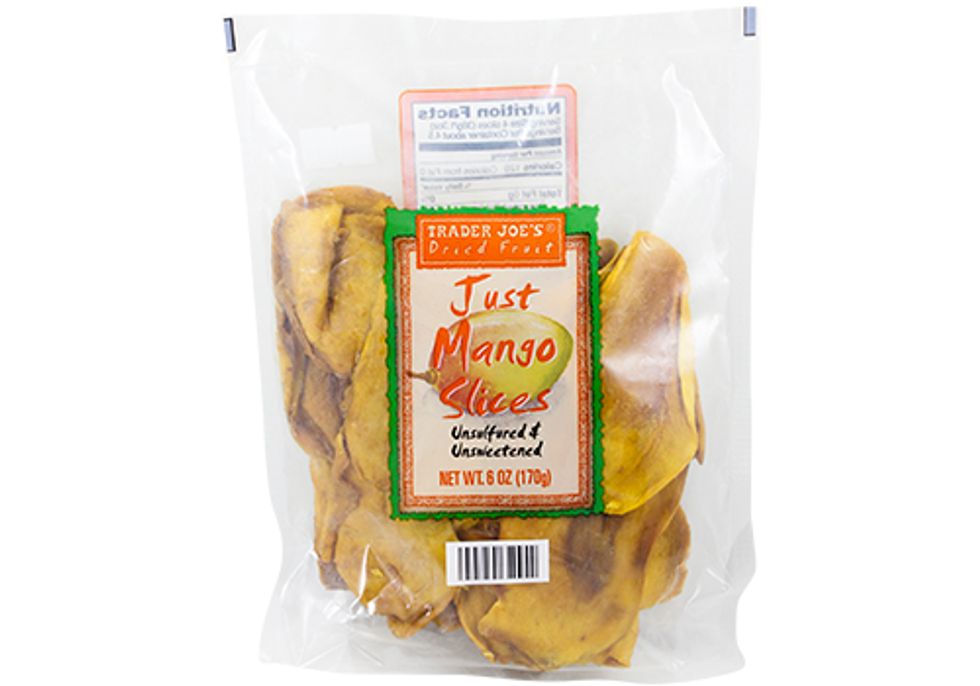 Dried fruit can be extremely expensive at many grocery stores. Which is awful because dried fruit is healthy and delicious. Well Trader Joe's sells their very own brand of dried fruit, that is only $2.99 and extremely delicious. I recommend the mango slices for a sweet and healthy snack!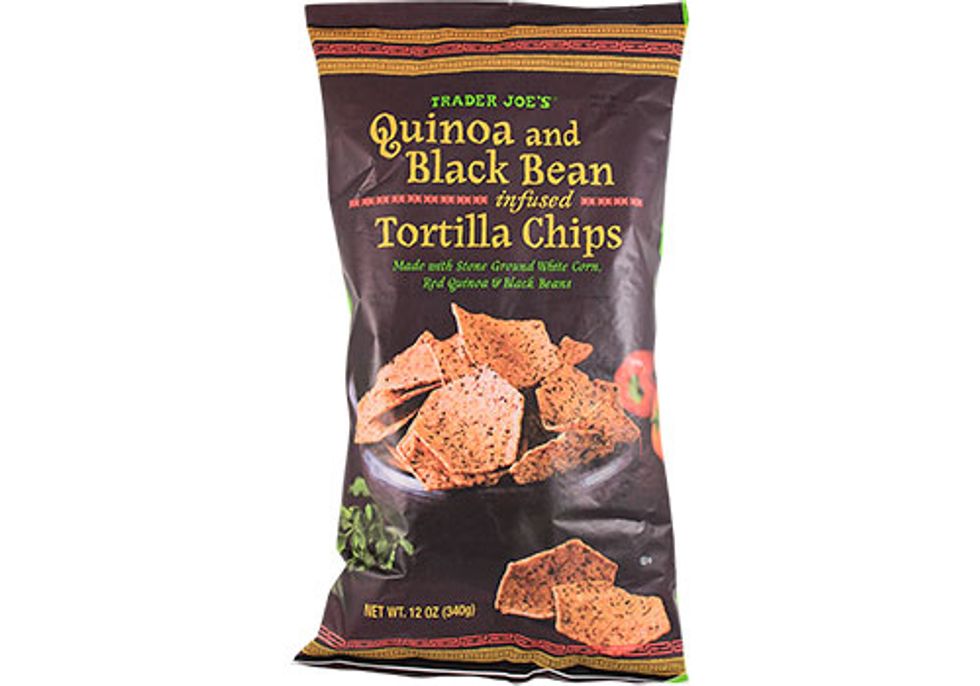 Here's a salty option, that only cost $2.99, these are the perfect option to pair with salsa.
3. Soy Creamy Ice Cream Bars: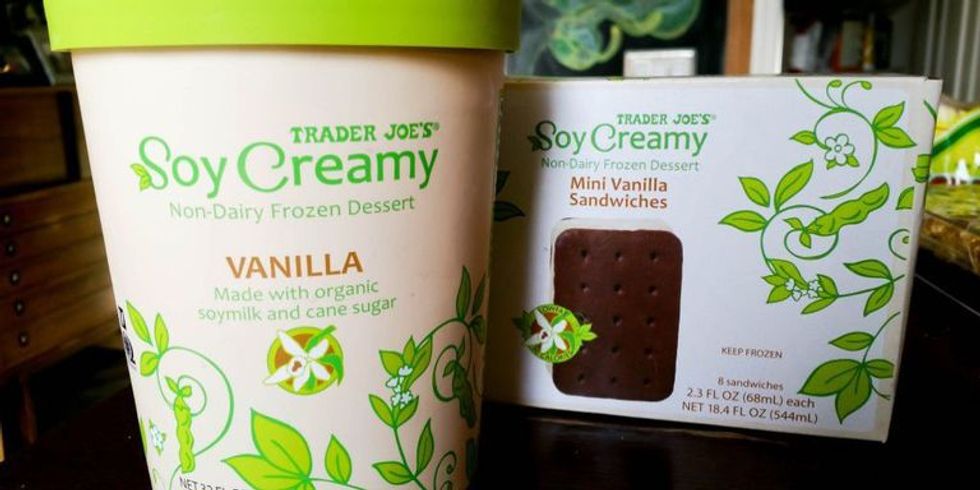 These mini ice cream bars are a delicious non-diary frozen treat and they are pretty healthy. This is the perfect late night dessert and at only $2.99 they are definitely worth buying.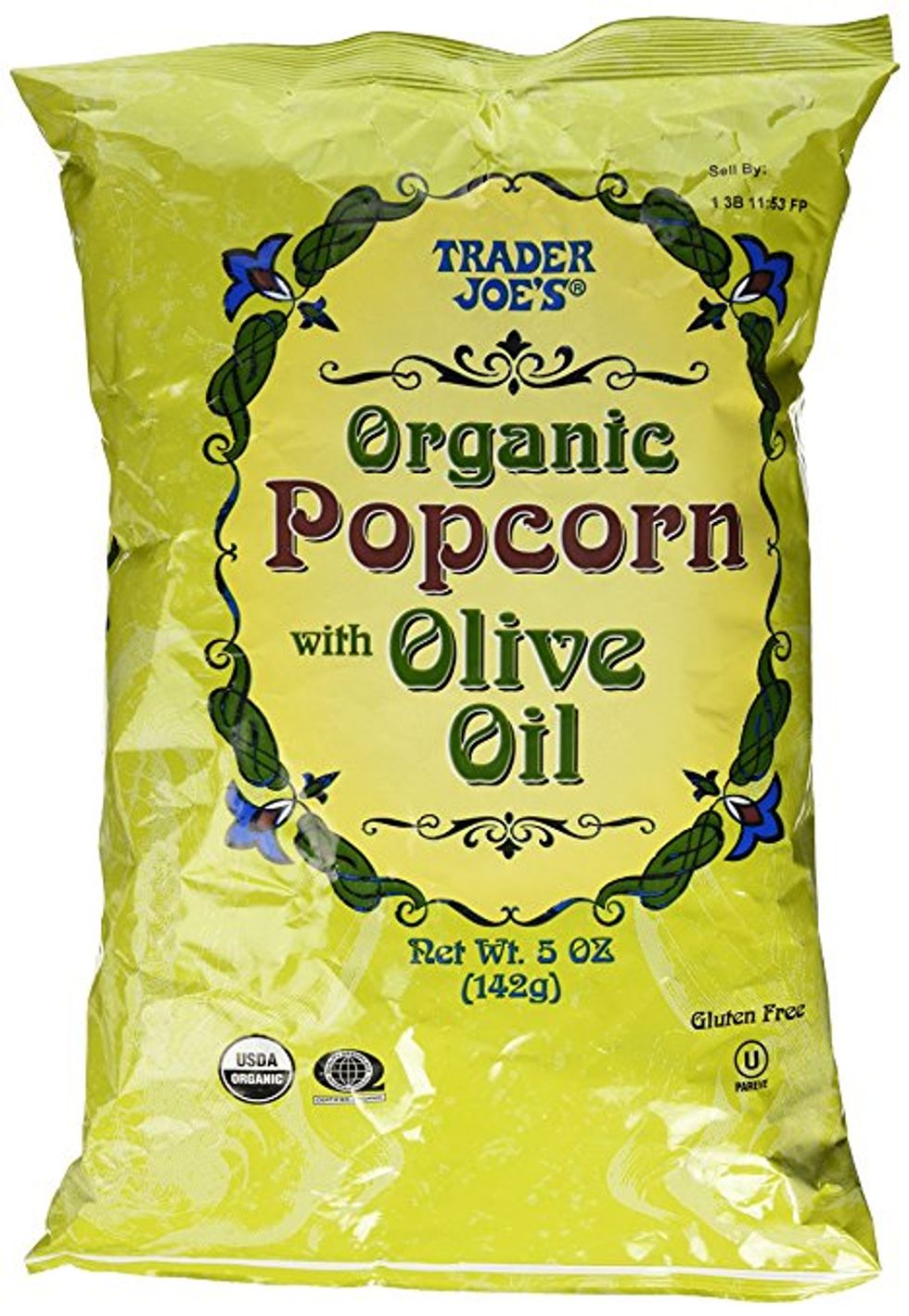 This popcorn is lightly slated, organic, and is made with olive oil. It is the best snack option and at only $6.90, this large bag will for sure last you through any week.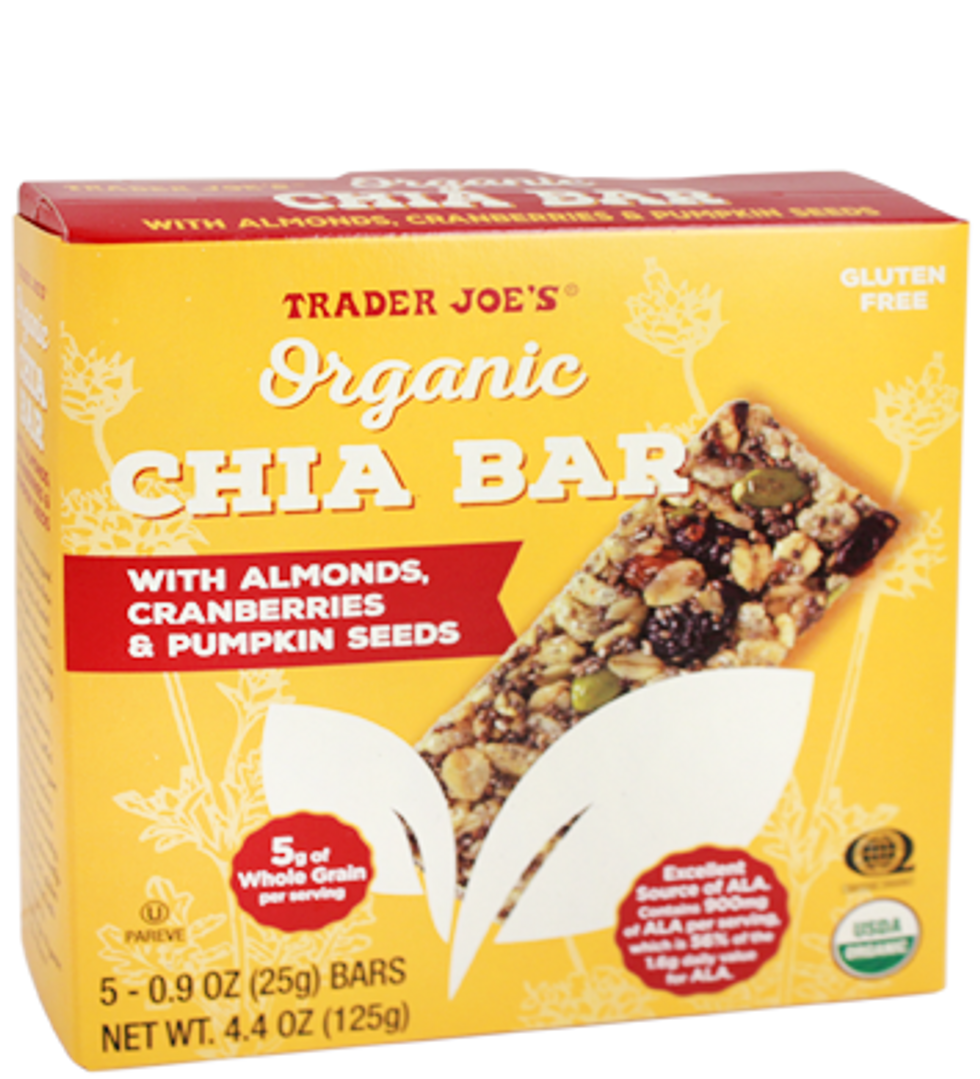 A healthy snack on the go, chia bars are delicious and nutritious. They only cost $2.99 for a box of five, so these little guys will for sure last you through the week.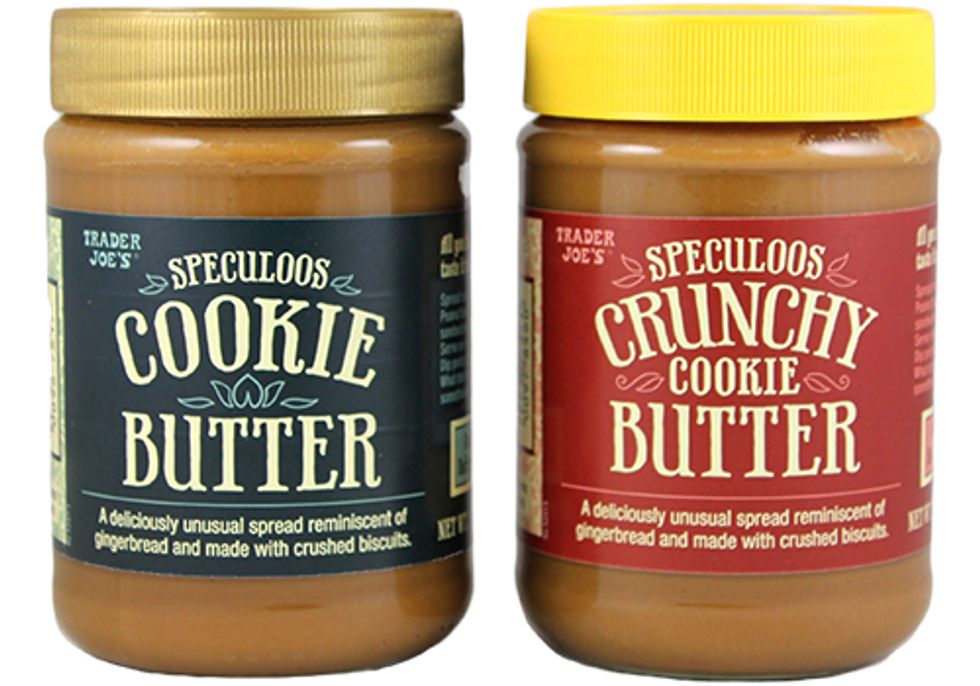 If you love peanut-butter or almond butter than you will love this option. A delicious cookie spread of a mixture of scrumptious ginger-bread and at only $3.99. This jar will help you get through any week.

An easy, quick, and healthy breakfast that all you have to do is pour the cerial into a bowl with some almond milk. For a large box it is only $1.99.