1. Animal prints

edited.com
Animal prints are all the rage for Spring and Summer fashion for 2019. Cheetah, leopard, and snakeskin are some of the most popular animal prints to hit fashion runways this year so far. Sassy and stylish, having animal print in your wardrobe this summer could do no wrong.
2. Lavender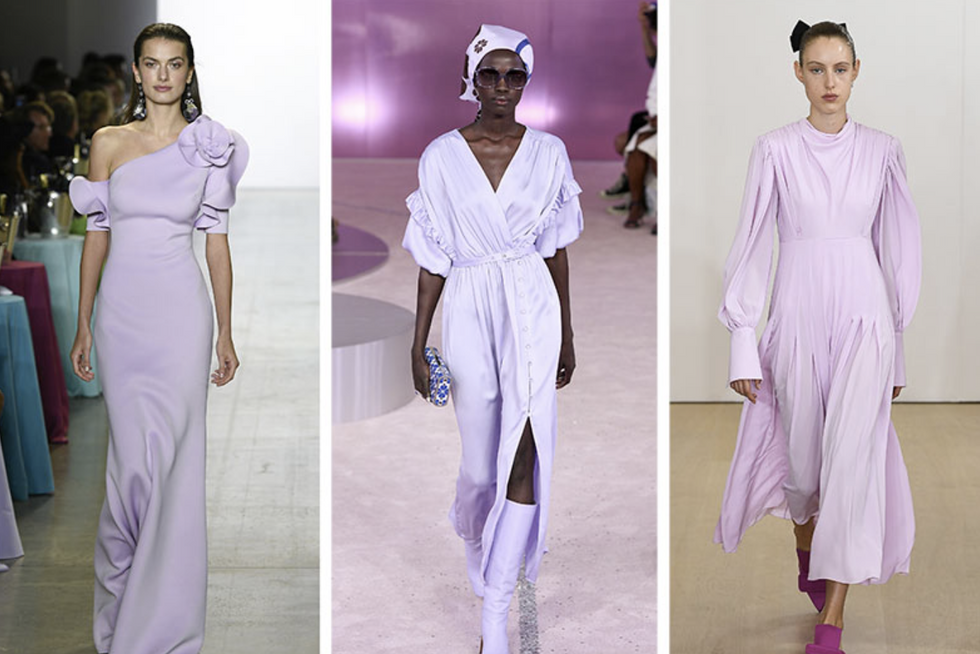 glowsly.com
Lavender is at the top of color trends for Spring and Summer. Mostly prominent for dresses, Lavender is a soft, feminine shade that suits every skin tone. Marc Jacobs, Kate Spade, and Molly Goddard are some of the few designer brands that have popularized lavender for this season.
3. Shrunken bags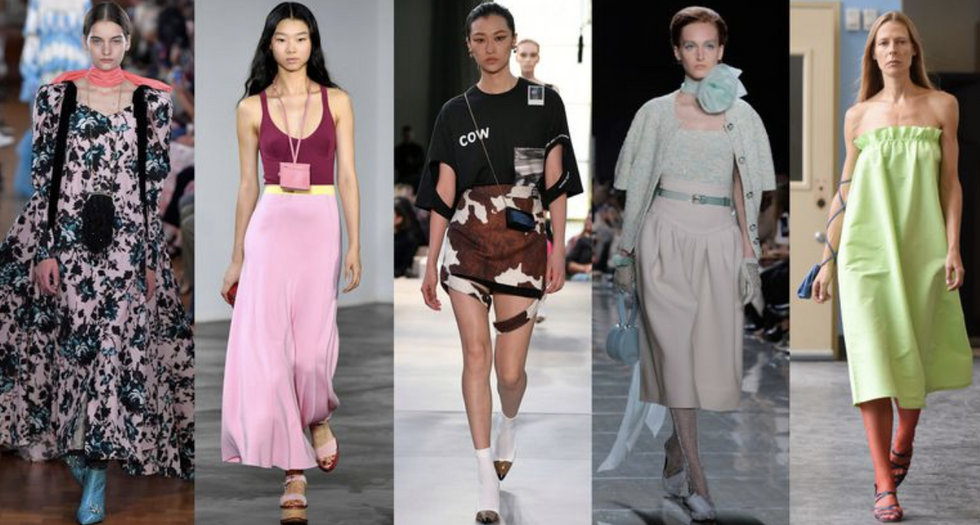 crfashionbook.com
The days of big clunky bags are over ladies and gents. The newest trend in handbags are the micro-bags. Can you fit anything but your phone in these bags? Probably not. Givenchy, Marc Jacobs, Coach, Valentino, Hermes, and many more designers all featured micro-bags in their Spring/Summer 2019 shows.
4. Neons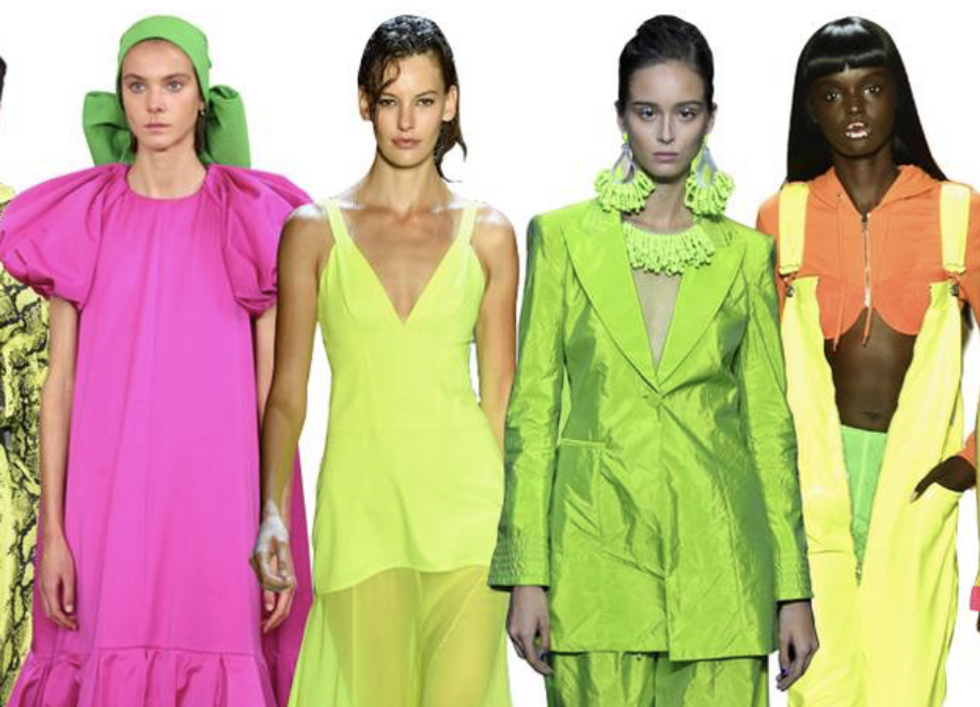 standard.co.uk
For me, neon is a reminder of my middle school days. I couldn't get enough neon pink into my wardrobe. Well, luckily for me, neon is back in style this season. This rebirth of neon is a nod to the fashion of the 1980s. Armani, Gucci, and Versace are but a few of the brands that sported neon looks on their Spring/Summer 2019 catwalks.
5. Teva sandals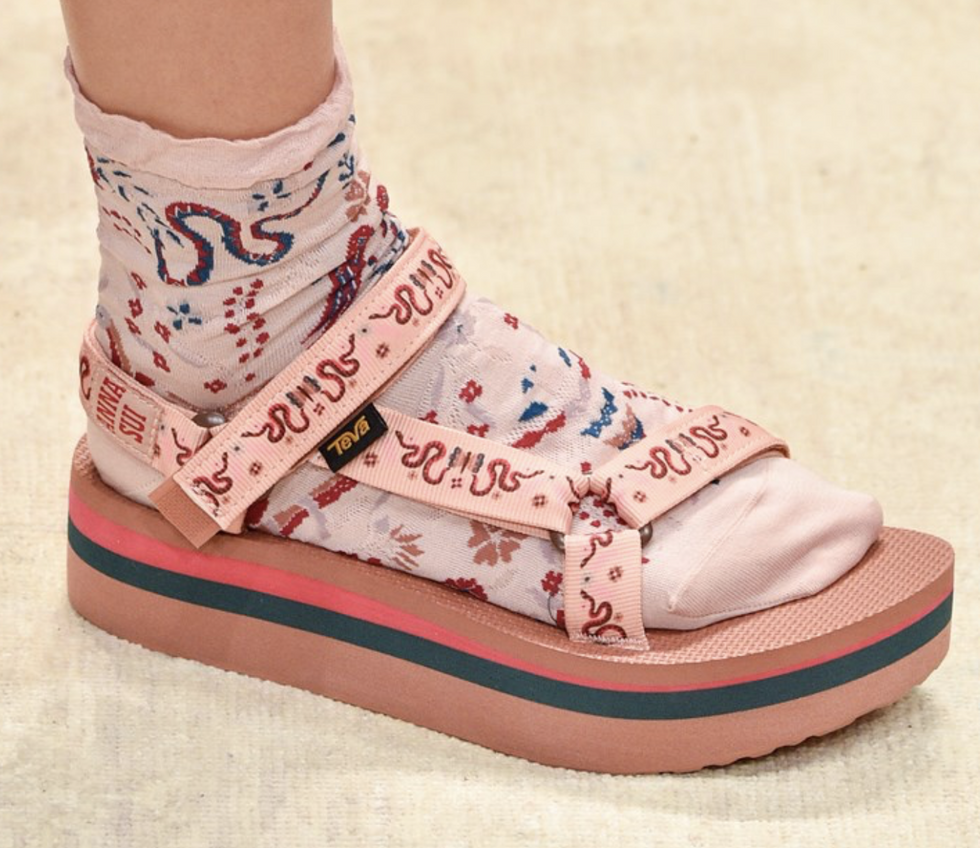 today.com
Also known as "tourist sandals," Tevas are back in style. In the past, they have been considered chunky, clunky, and ugly, but now designers are proudly pairing outfits with Teva style sandals. Anna Sui and AMI Paris are some of the fashion brands that featured Teva sandals on the runways for Spring/Summer 2019.