I am a student at the University of Dayton, and even though I love being on the meal plan, I occasionally find myself craving something other than the weekly specials at the VWK dining hall. However, going out to eat as a college student can be an ordeal -- trying to find some place we can drive to within reasonable distance, but also some place where the food prices are not astronomically out of my budget. Being a local, I do have somewhat of an inside scoop on what restaurants in the Dayton area are both delicious and affordable. And I am willing to share my wisdom with you.
And as a side-note -- these are listed in order of cheapest to most expensive. Although, even the most expensive option I have listed isn't heinous. I also found the meal prices for each restaurant on their respective websites.

1. Nelly's: A Taste of Bolivia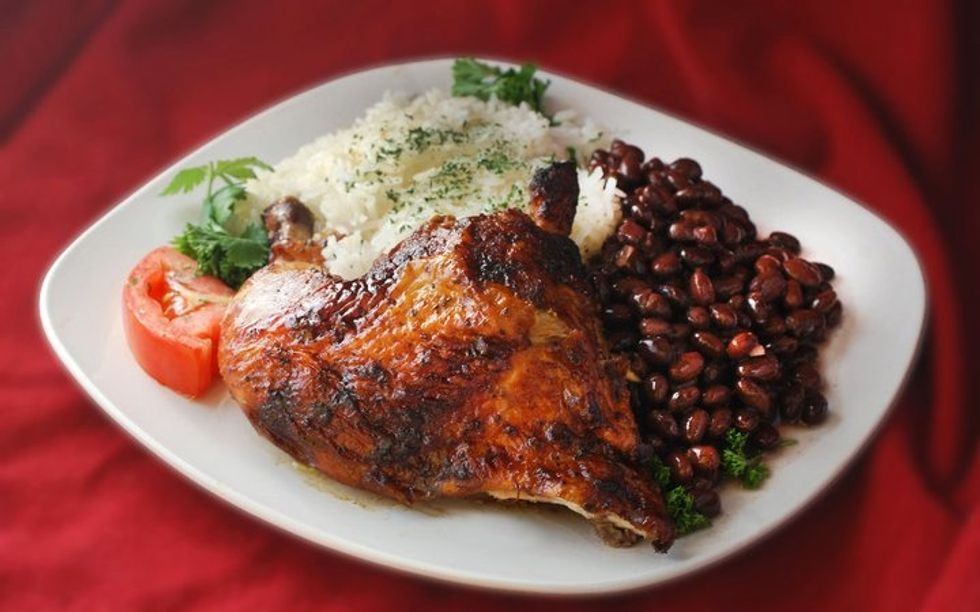 A classic Nelly's meal of rotisserie chicken, rice, and beans
https://www.facebook.com/pg/nellysbolivia/photos/?ref=page_internal
Living in Dayton since childhood, I have come to love Nelly's and their affordable food. Their quarter chicken, black beans and rice meal has become a staple at my house. Nelly's serves Bolivian food -- with a heavy emphasis on perfectly cooked rotisserie chicken.
The quarter chicken meal I just mentioned is only about $7.50, and it's a very filling meal. I often have leftovers -- a perfect supplement to tomorrow's dinner. My brother's favorite, the Chicken Salad Sandwich is made with the same delicious chicken and served with salad, french fries or rice -- only $7.
These strikingly affordable prices indicate a simple, yet high quality meal of juicy rotisserie chicken, rice, beans, salad and fries. A perfect comfort meal for any college student -- and Nelly's does both take-out and dine-in! A win-win-win.
P.S. You must order their plantains as an appetizer.
2. Amar India Restaurant: Authentic Indian Cuisine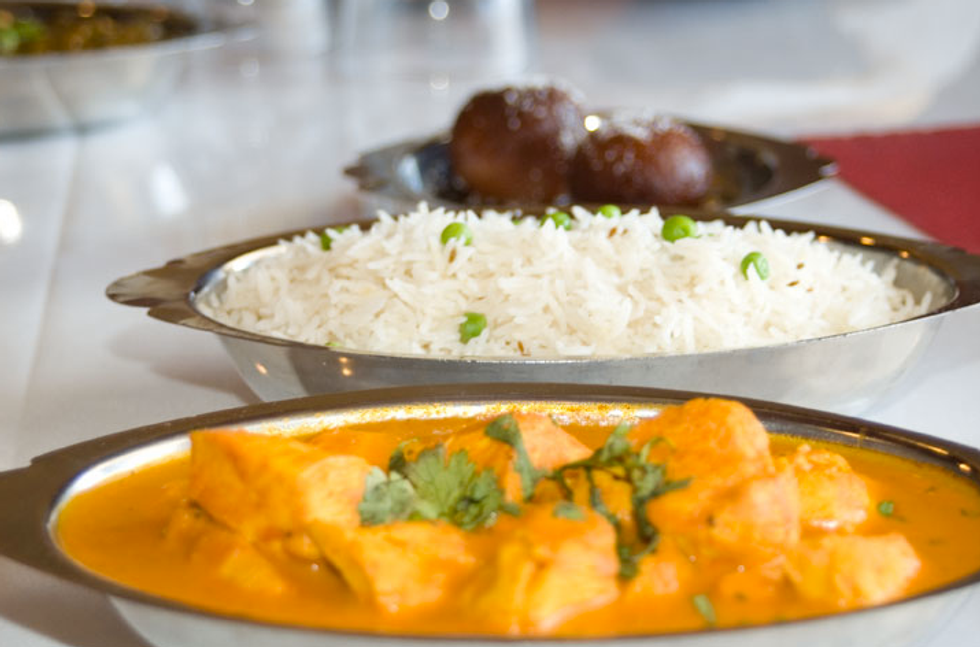 One of Amar's curries with rice
https://www.facebook.com/eReachDayton/?tn-str=k*F
Amar is definitely one of my favorite restaurants in the Dayton area -- their Indian food is as close to authentic as you're going to get and it's reasonably priced. If you want, you can definitely get a hefty meal of delicious curry and rice for only $11-$15. And you will definitely have plenty leftover. Plus, one of the biggest pluses of this place is their daily lunch buffet-- where you can go up for seconds, thirds, fourths and pay the same low price. Their beautifully seasoned rice, flavorful curries and lamb dishes are the best comfort food in the Dayton area.
Another perk of Amar is that they do both take-out and dine-in. And they often serve you more than you can eat in one sitting, so you will likely have leftovers. One of my go-to strategies for Amar is going there with a group of at least three people, so you can pass the curries around and dump them on your steaming rice to get some flavor variety.
It's important to note that there are actually three Amar India locations in the Dayton area. I most often frequent the Centerville location, but there is also the Amar India North Restaurant on Miller Lane, and the Jeet India Restaurant in Beavercreek.
3. Pasha Grill: Traditional Turkish Specialties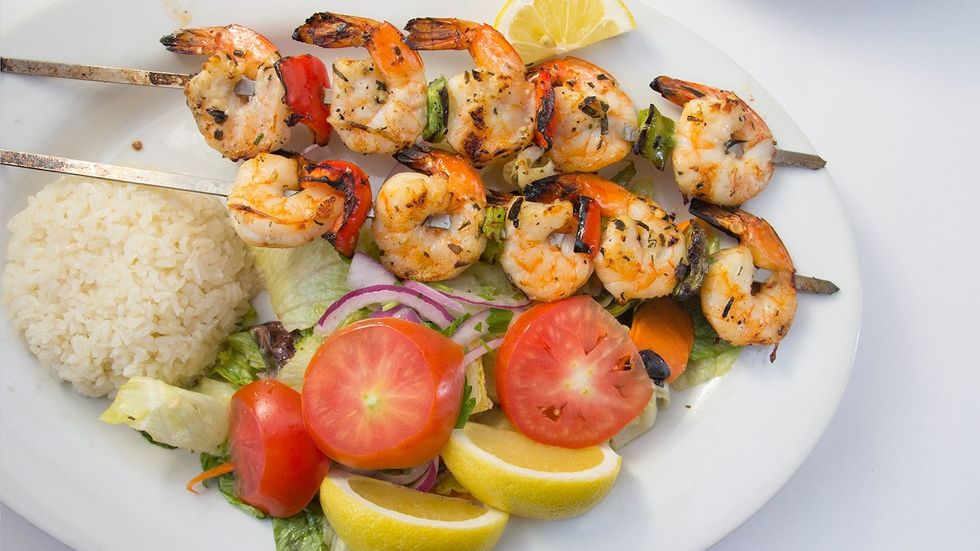 I highly recommend the grilled shrimp kebab
https://www.facebook.com/pg/PASHA-GRILL-379665555520/photos/?ref=page_internal
Clearly, I am partial to ethnic food -- other than American. For me, it is really a treat to get off campus once in a while to consume food other than the American-style dining hall food we are served everyday.
Pasha is located at The Greene Mall, near Beavercreek and south of Oakwood. Often, I plan my dinners or lunches at Pasha around a shopping trip because The Greene is one of my favorite shopping malls in the Dayton area. This mall has all of my go-to shopping locations and it's very scenic to peruse -- as it is an outdoor shopping mall.
Whenever I eat at Pasha Grill, I usually go for their kebab combinations which usually a little less than $20. If you want a vegetarian option, the Shepherd Salad with falafel is only $15 in the large size, and $9 for the smaller size. Even though the price here is higher than the previous restaurants, the quality of food is incredible and you will most definitely have leftovers for another meal.
In addition to your paid meal, you will be provided a basket of freshly baked bread for free -- and oh my goodness that bread is the highlight. It's always perfectly warm and soft in the middle, and crusty on the outside. Since becoming a college student, I have gotten into the habit of taking the leftover bread home with me too which can be re-toasted for breakfast or lunch for the next few days.
Not only is the food sublime at Pasha, but the people who work there are always so intent on taking care of you and making sure your experience at Pasha Grill is as comfortable and enjoyable as it can be.
Overall, Pasha is the more expensive choice out of these three options. However, you are paying for a festive and high-quality dining experience -- a great place to treat yourself after a shopping marathon.

Any of these options are a perfect reason to get off campus and try some new food. And you won't be breaking the bank!