Every year, celebrities come dressed their best for the famous annual music fest in Indio, California. This year was no exception. Here a look at just a few of the best outfits at Coachella 2017.
1. Vanessa Hudgens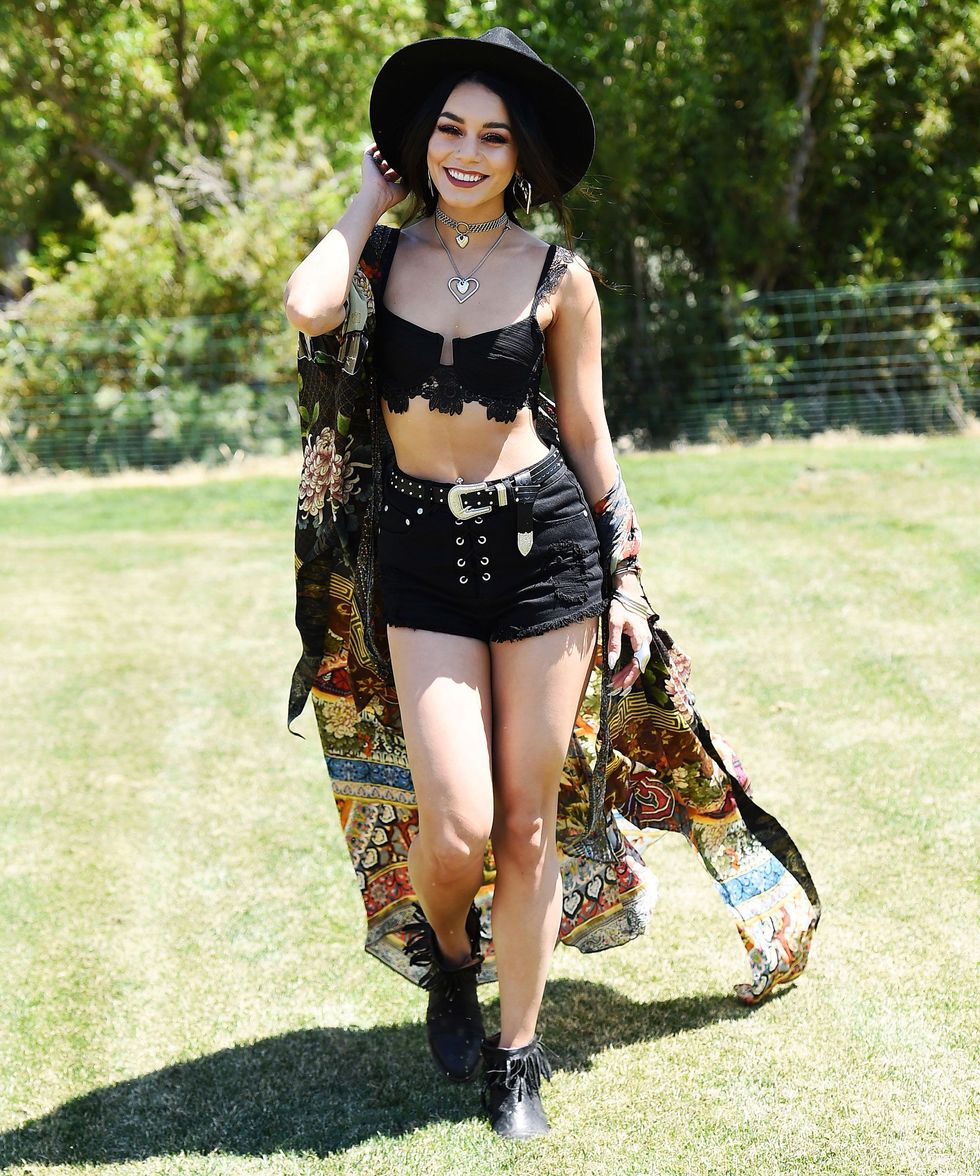 As a Coachella veteran, you know this girl always brings her best look to the California desert. Her fall-off-the-shoulder kimono and black ensemble scream Coachella vibes.
2. Hailee Steinfeld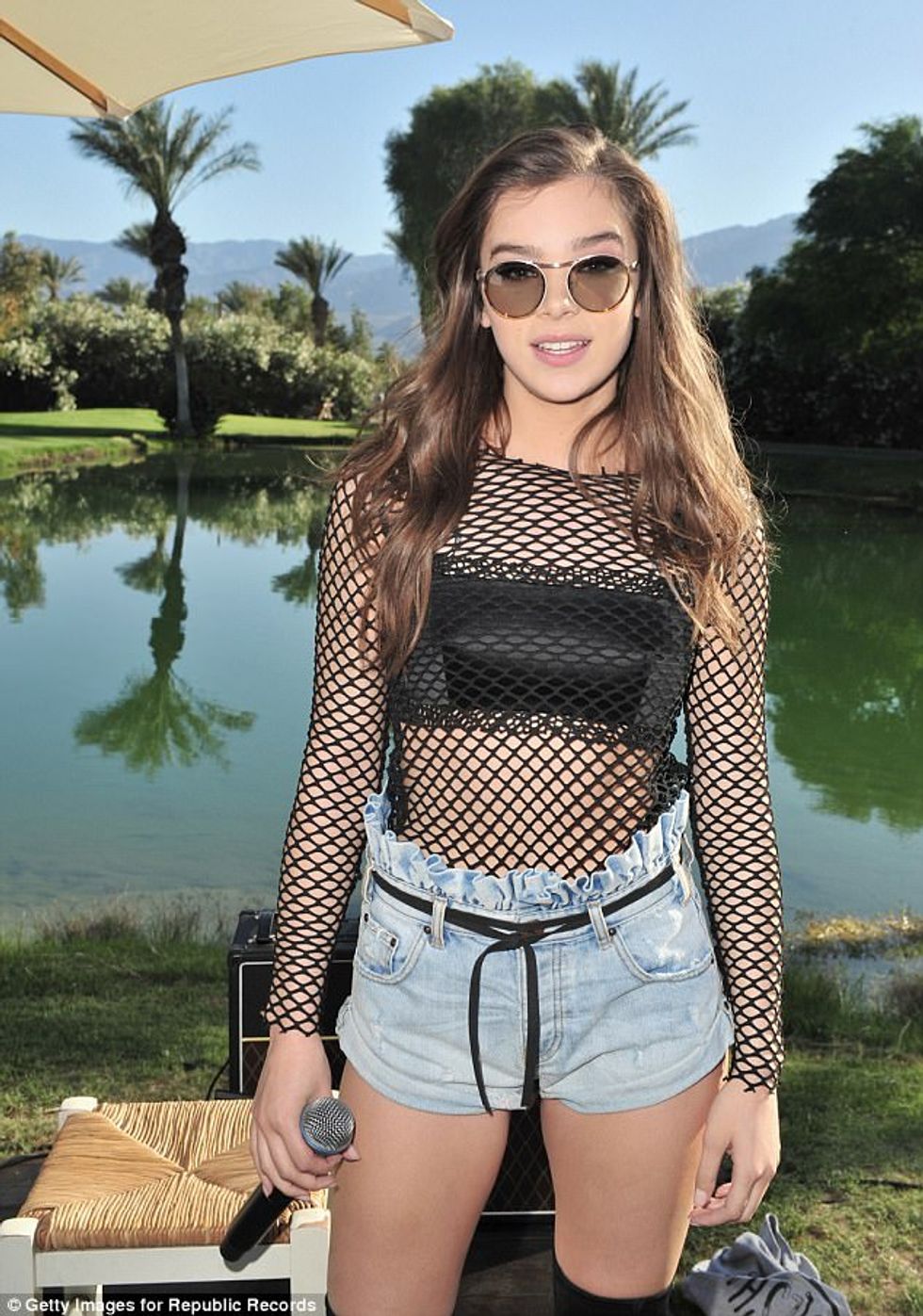 A newbie to the Coachella scene, Hailee did an amazing job with her first outfit. The simple bandeau under the fishnet bodysuit paired with denim shorts was a perfect choice.
3. Selena Gomez and The Weeknd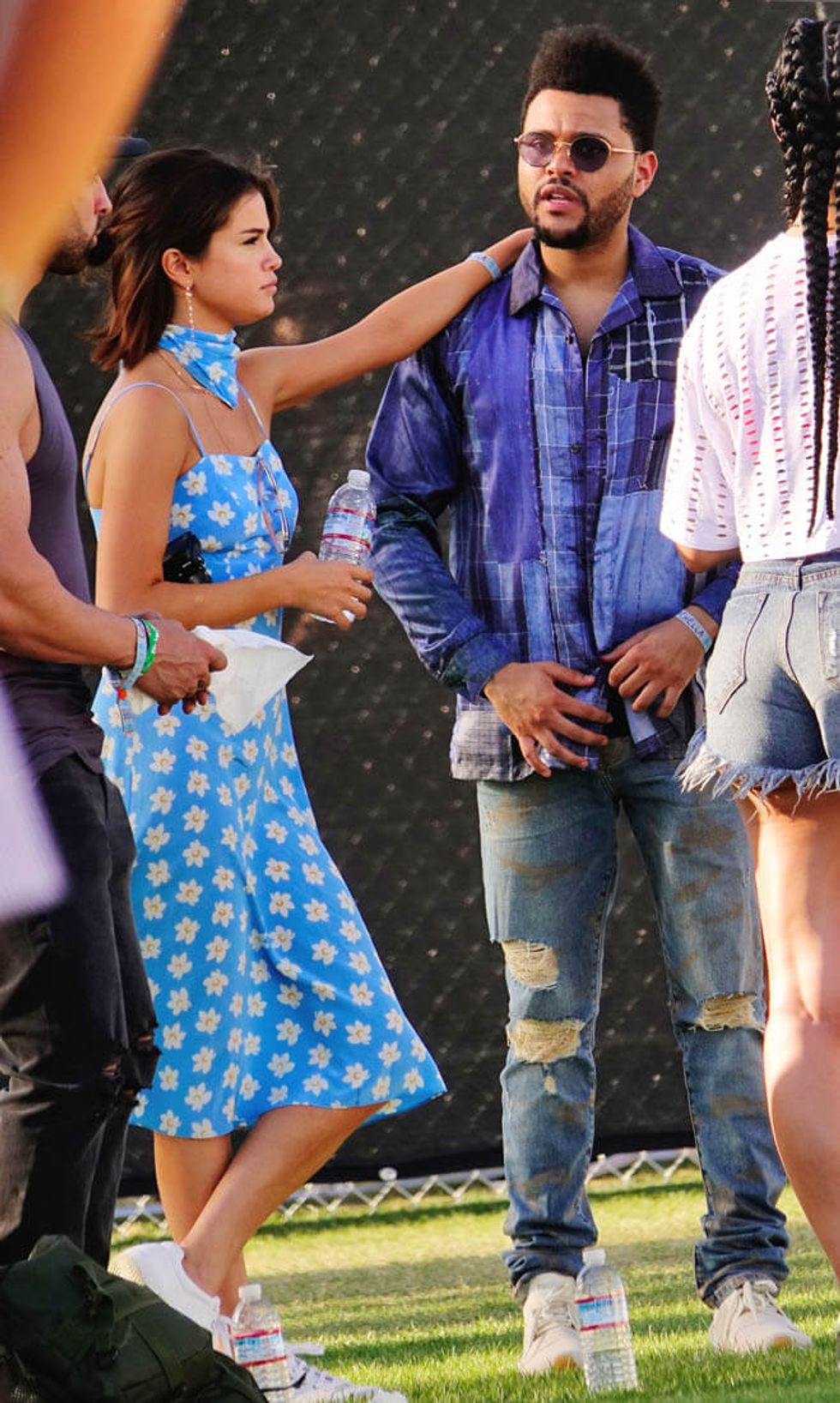 The festival wouldn't be complete without a power couple.
4. Rihanna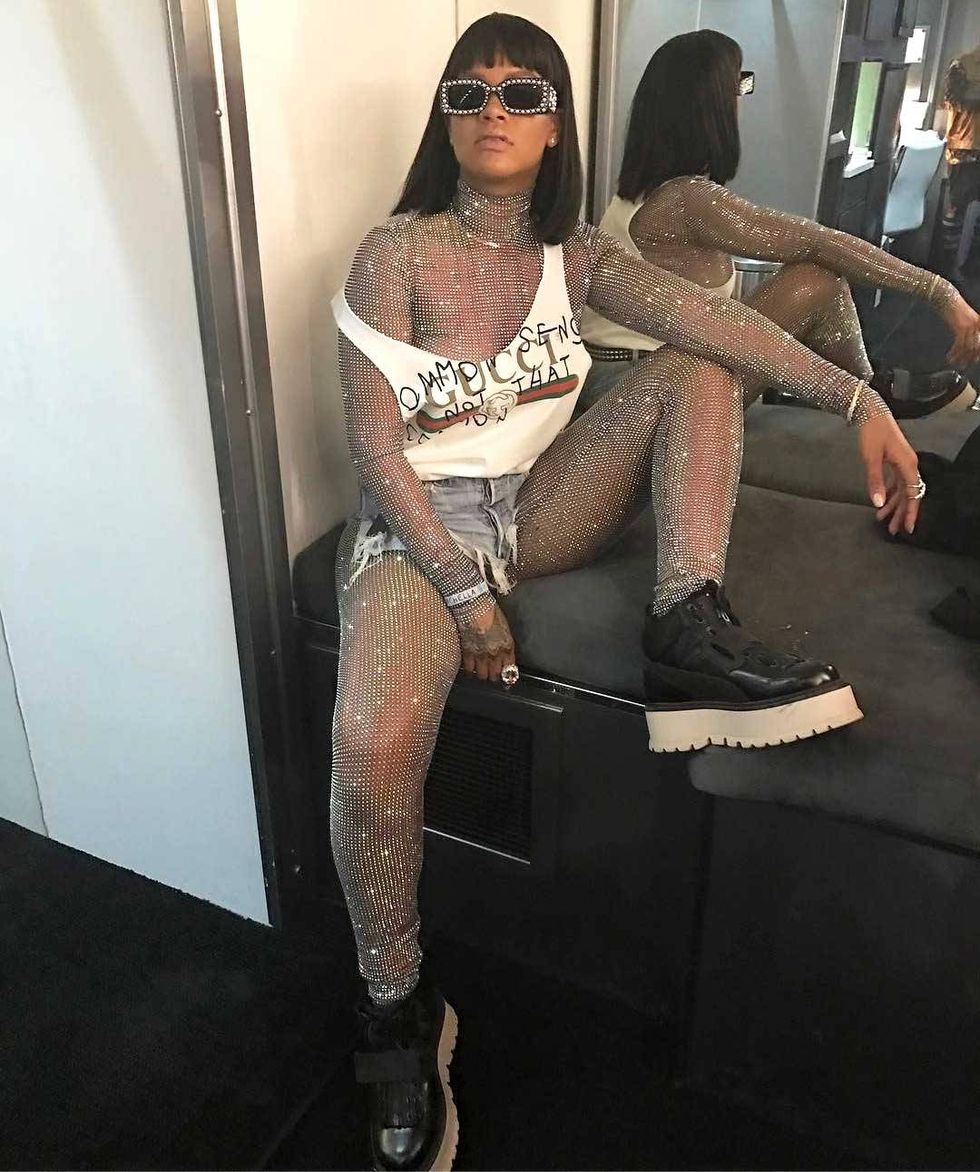 Since a slouchy tank and denim shorts would be too basic, Rihanna took a typical Coachella look to the next level. The rhinestone bodysuit underneath is just the right amount of extra.
5. Kendall & Kylie Jenner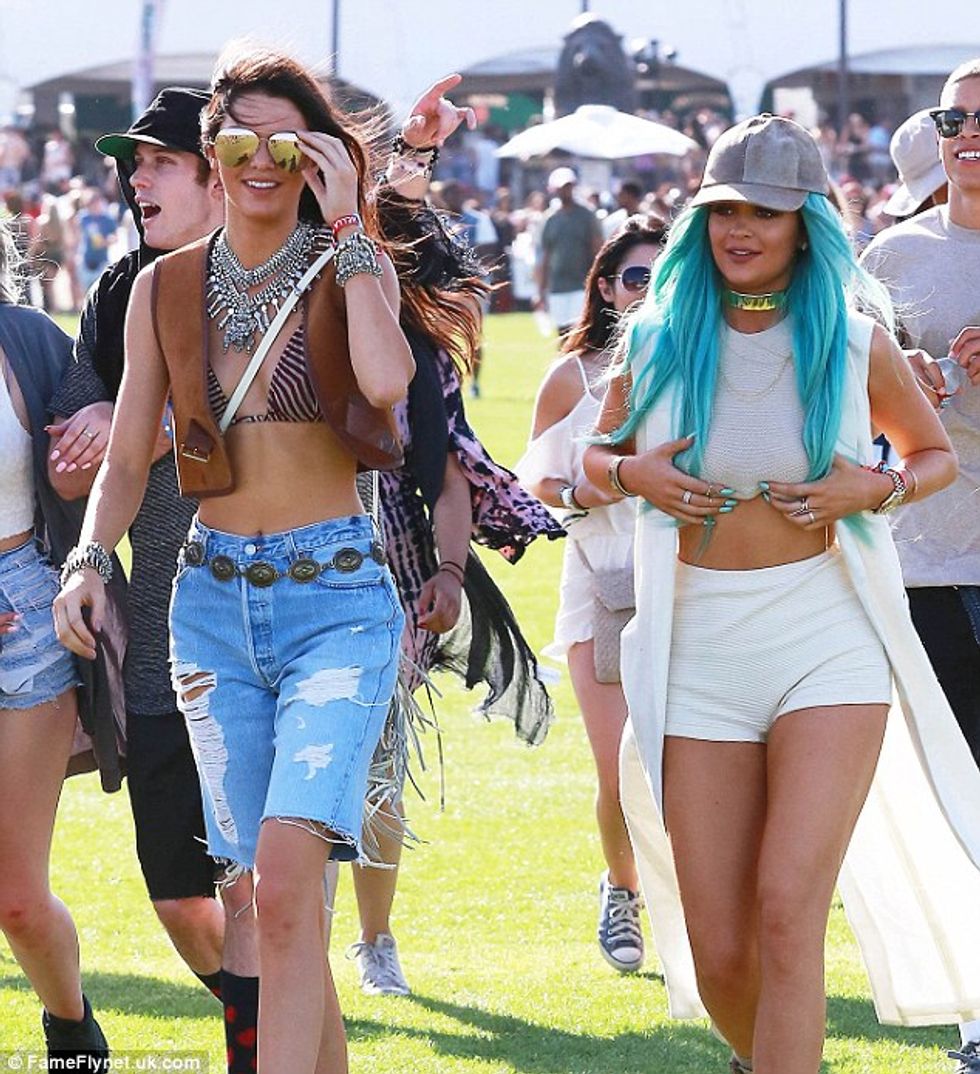 The two youngest of the Kardashian clan came with two very different looks. Kendall embraced the distressed bermuda shorts and hipster vibe while sister Kylie went for an edgier look paired with colorful hair.
6. Gigi Hadid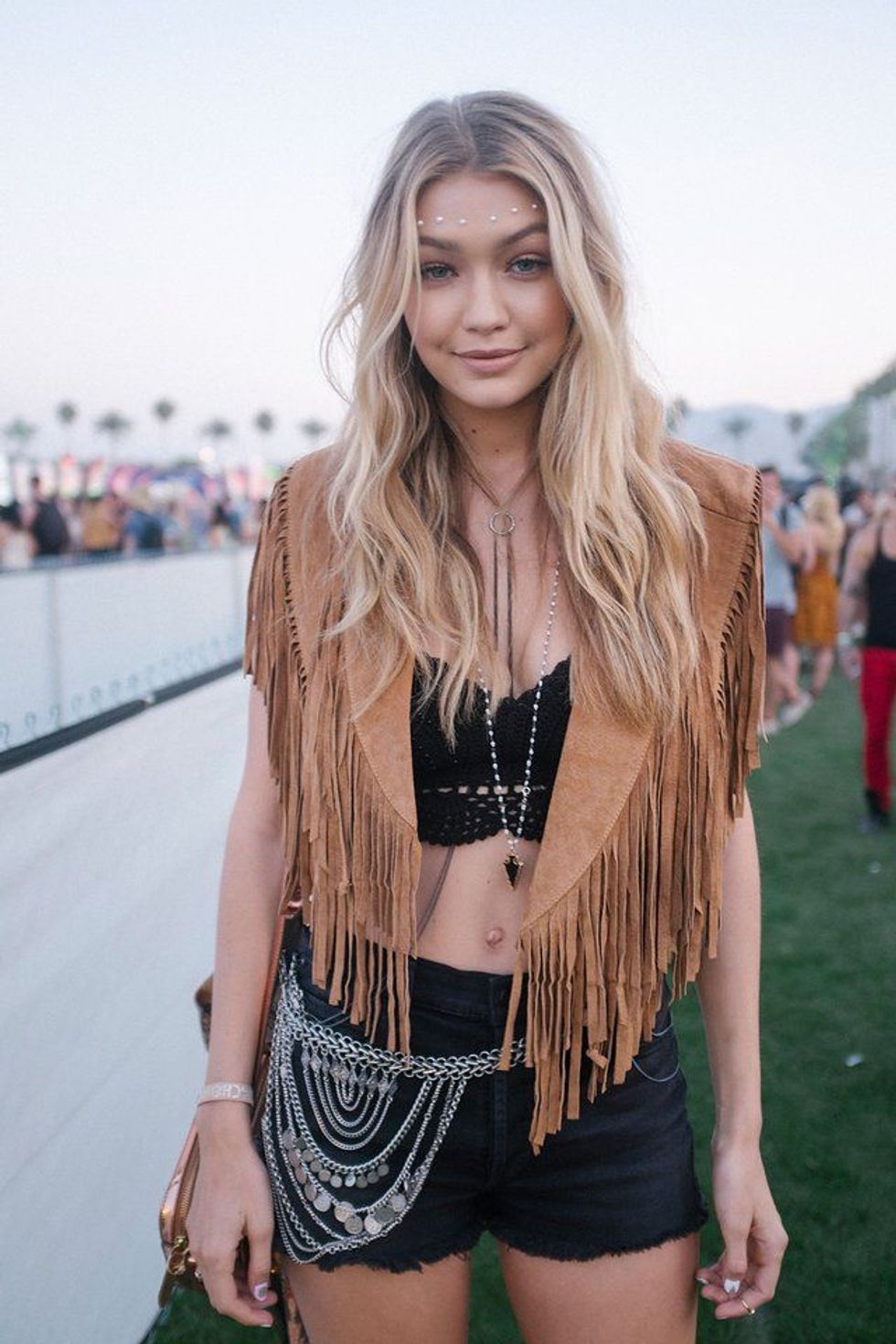 Last but not least is one of our favorite supermodels embracing the most-loved Coachella style: fringe.