Our generation has redesigned the word "food" to "foodie". I am sure that every single one of you have stalked an Instagram Foodie's feed and instantly experienced your mouth watering. After reading this article, it'll be hard to resist their sweet and savory temptations. Here are the Top 5 Instagram Foodies of 2016. Be prepared for your stomach to rumble.
1.@2girls1Fork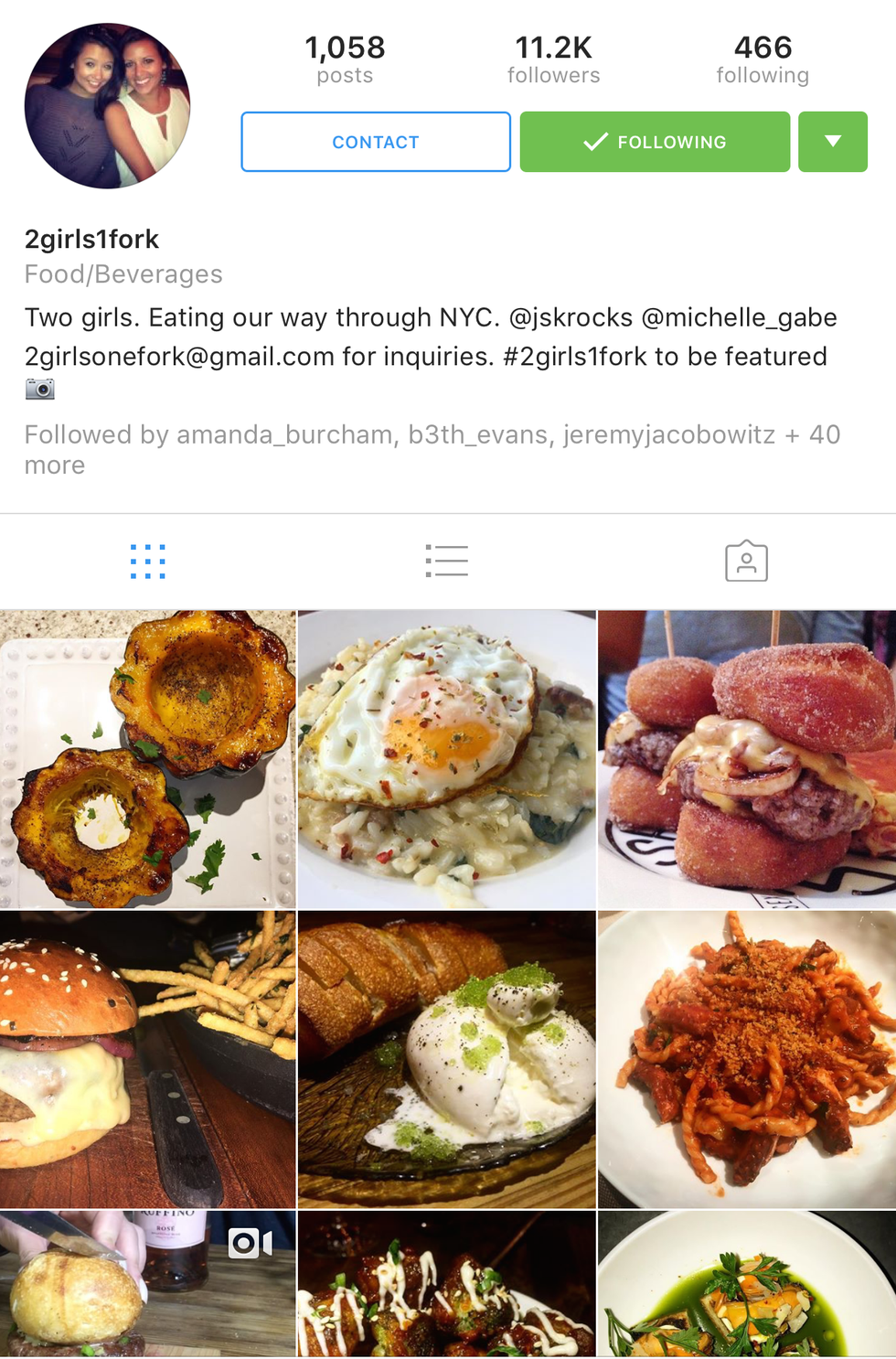 The name of this foodies Instagram will definitely make you laugh. The two women who run the feed of @2girls.1fork are both Virginia Tech Alum. We know where they get their good taste in food from! They are located in New York City and are generously sharing their delicious and unique foods with the world. Their feed consists of savory and sweet flavors that will make your mouth water. They have a following of over 11K, and it keeps growing. I would highly recommend hitting that follow button. You will not regret it!

2. @brunchboys

BrunchBoys is a well known name in the Instagram food industry. The person behind it all is known for the amazing pictures and also videos he takes. This foodie has over 281K followers on Instagram. If you aren't following the @brunchboys on Instagram, then you aren't with it. If you love watching videos and also looking at delicious pictures of food all day, then I would tell you to follow @brunchboys.
3. @foodbabyny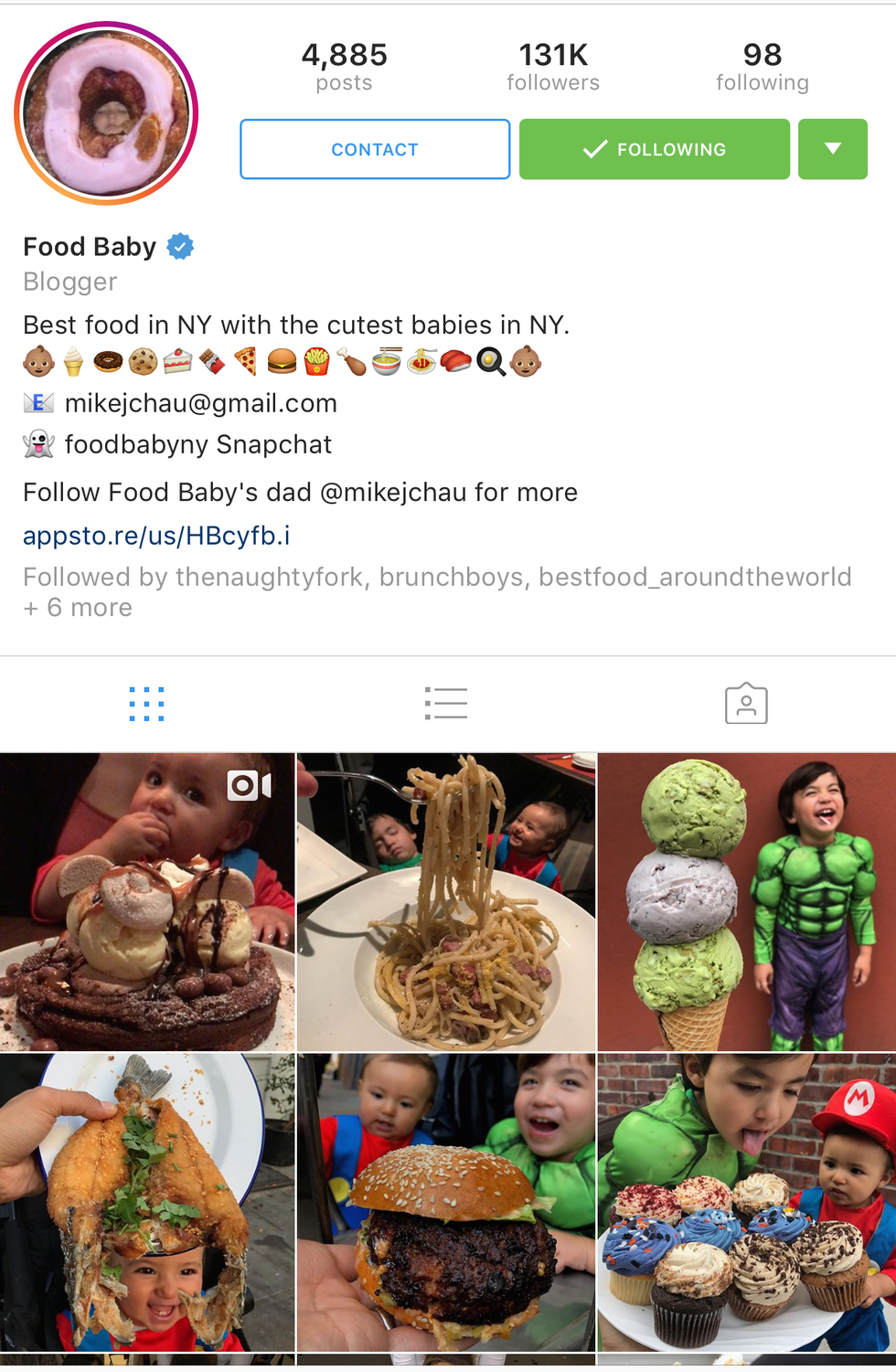 On this particular Instagram, you will get to see not only yummy food, but also a baby or two! It is the cutest idea anyone has every thought of. This foodie has two children that he loves to take pictures of with delicious food. @Foodbabyny's followers have watched the two children grow up throughout the feed. It is really a cool idea and a unique way to connect with their 131K followers.
4. @onehungryjew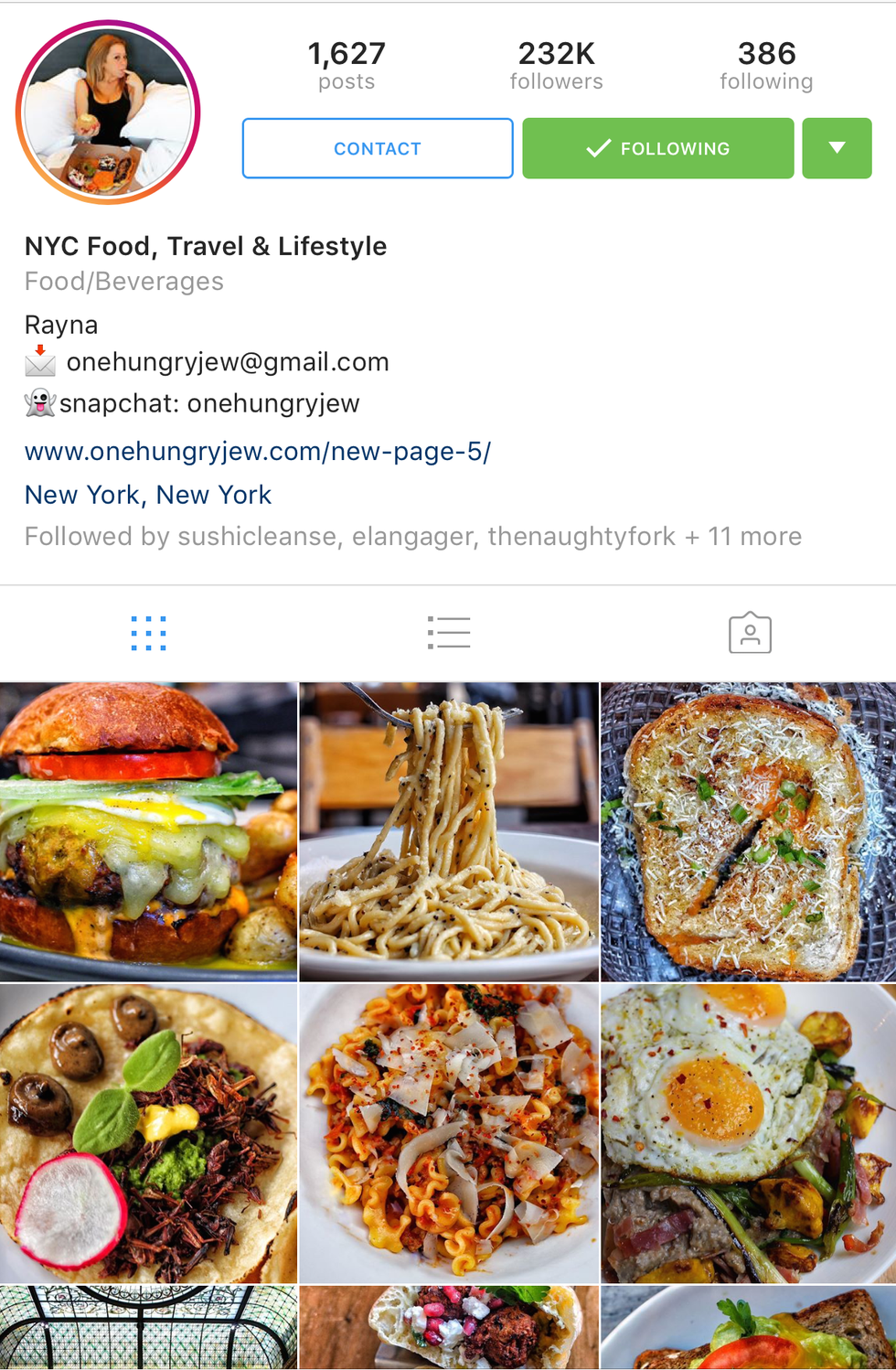 The name of the Instagram pretty much explains it all... One Hungry Jew. This foodie is well known for her heavenly pictures that will make you want to jump through your iPhone screen. The Instagram is made up of all sorts of different foods. Even though she is based in New York, New York, you will occasionally see snips of foods from different countries.
5. @FOOOODIE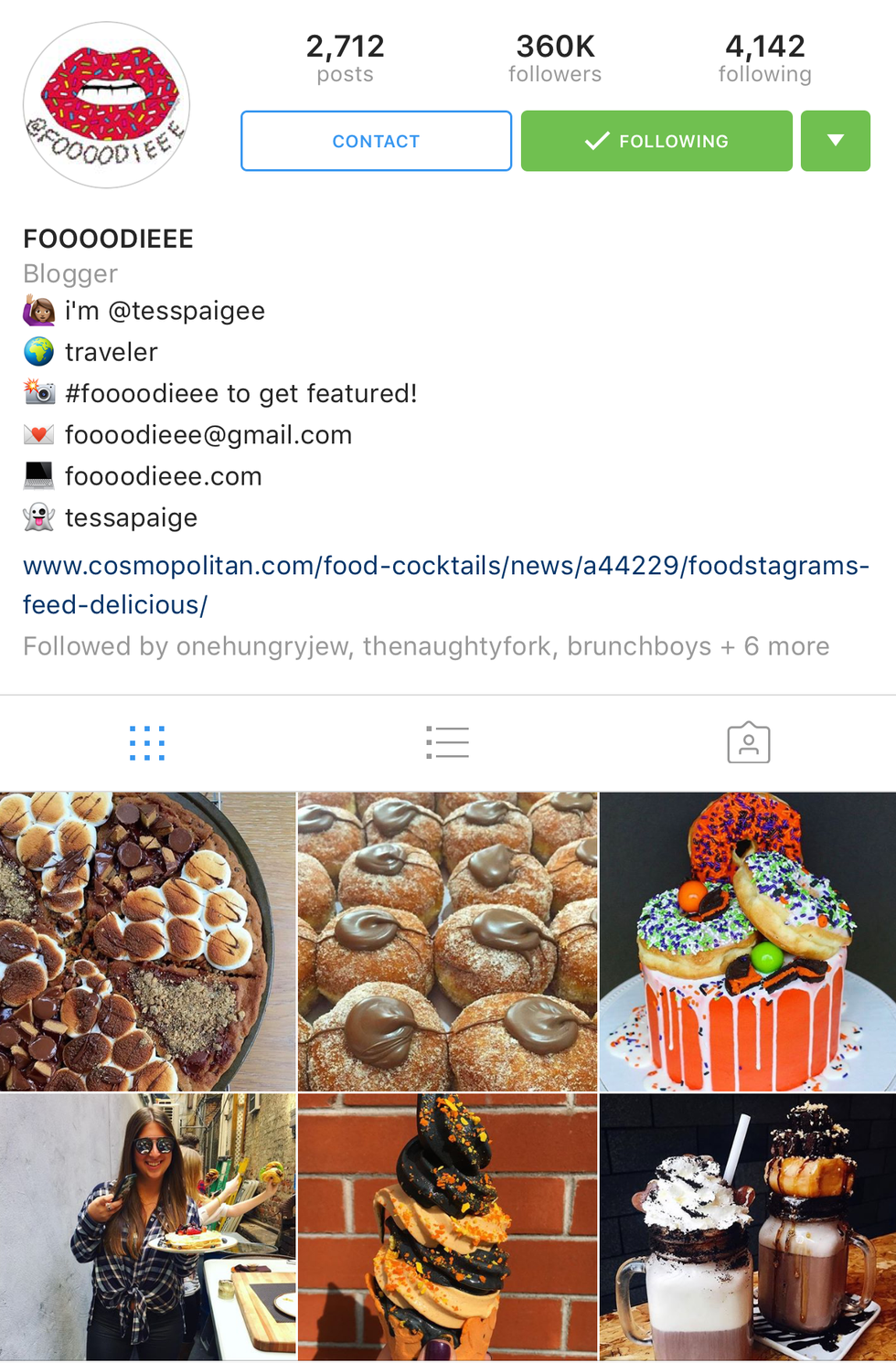 @Foooodie has been featured in Cosmopolitan Magazine for being oh so very delicious! The Insta Foodie's feed consists of both sweet and savory foods; however, the majority of the pictures are desserts. But hey, I can't complain! If you have a sweet tooth, I highly recommend following this famous Foodie!
There are many Instagram Foodies out there, but these are my top 5 best picks of 2016. Whether you crave sweet or savory flavors, you will be able to see a variety of delicious foods. Our generation is known for using the internet to connect with others. Following a foodie, or even becoming onewill help you connect with people from all over the world. Don't miss out on following these amazing Instagram Foodie accounts!