Unless you've been living under a rock you know who Harry Styles is. Over the past 3 years, he's been coming into his own style. I'm not saying his original style wasn't the best... but here are his top 5 outfits.
1. The red plaid suit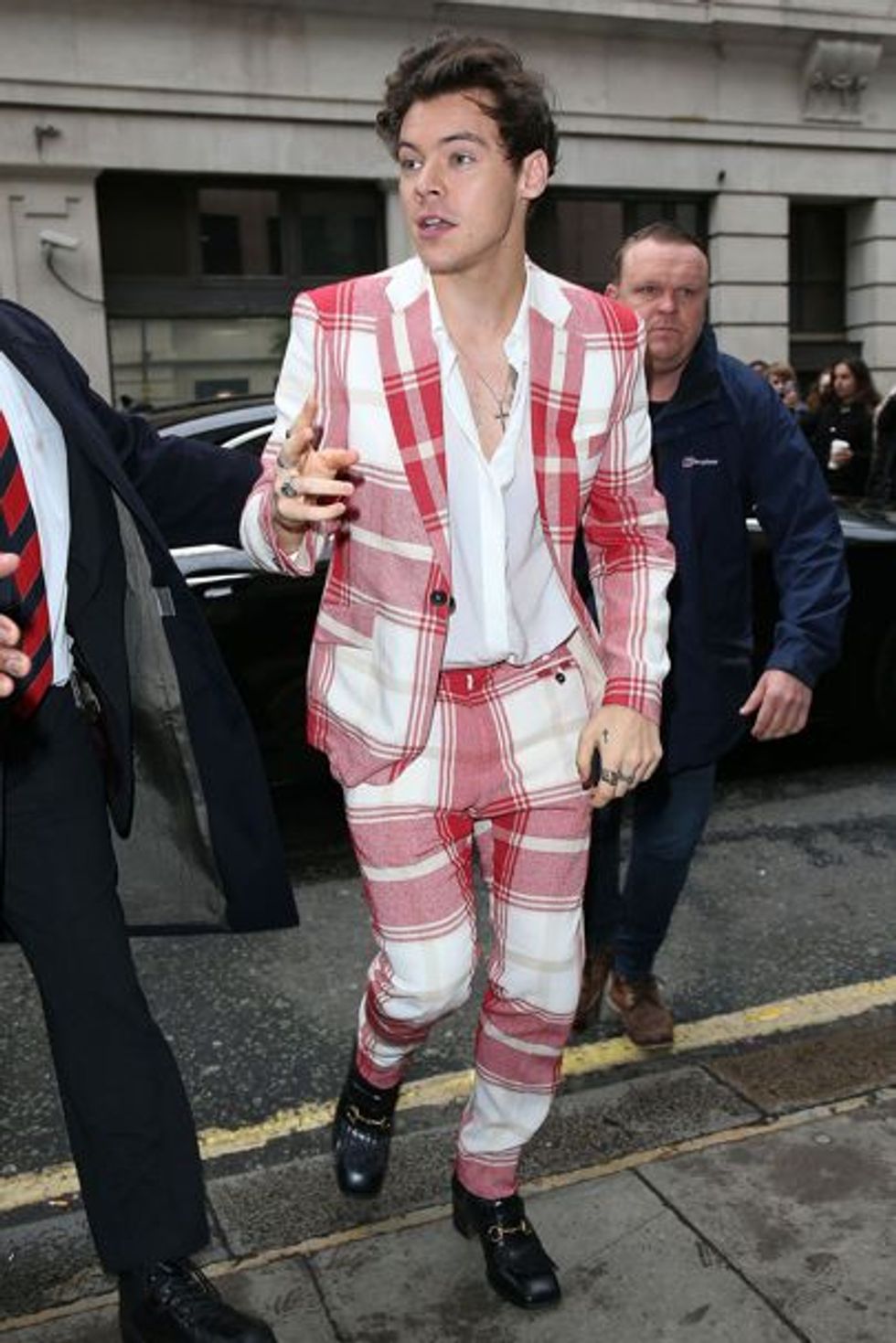 The thing that really kills me about this outfit is he's just out on the London town. Any man brave enough to just wear this out, not for any special reason has my heart almost immediately.
2. Practically Twins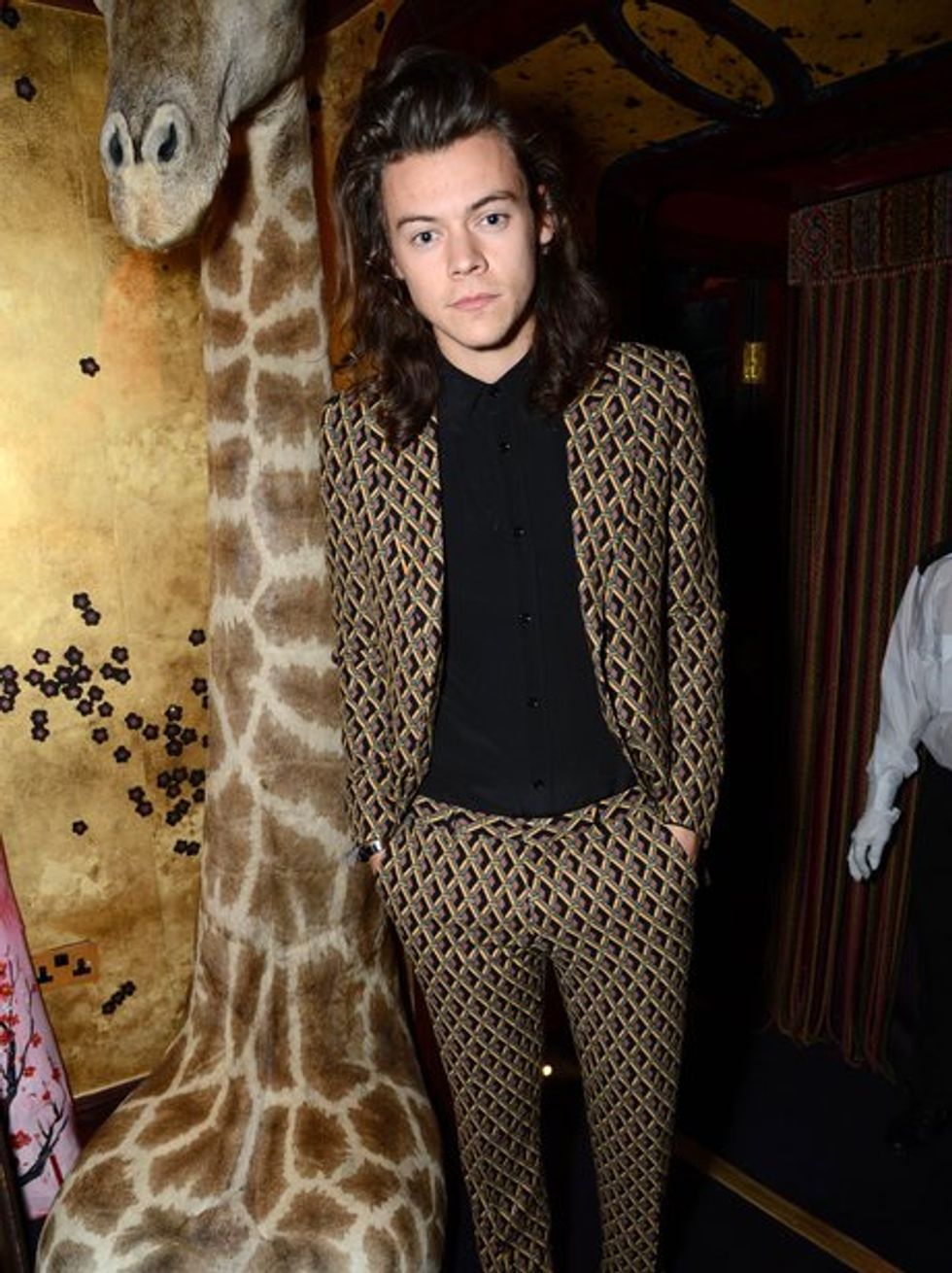 This was late September in 2015 and you can bet your bottom dollar I still remember this. If I could of been his London Fashion Week date I would of matched him in a safari outfit. #BestDressedCouple
3. My grandma's couch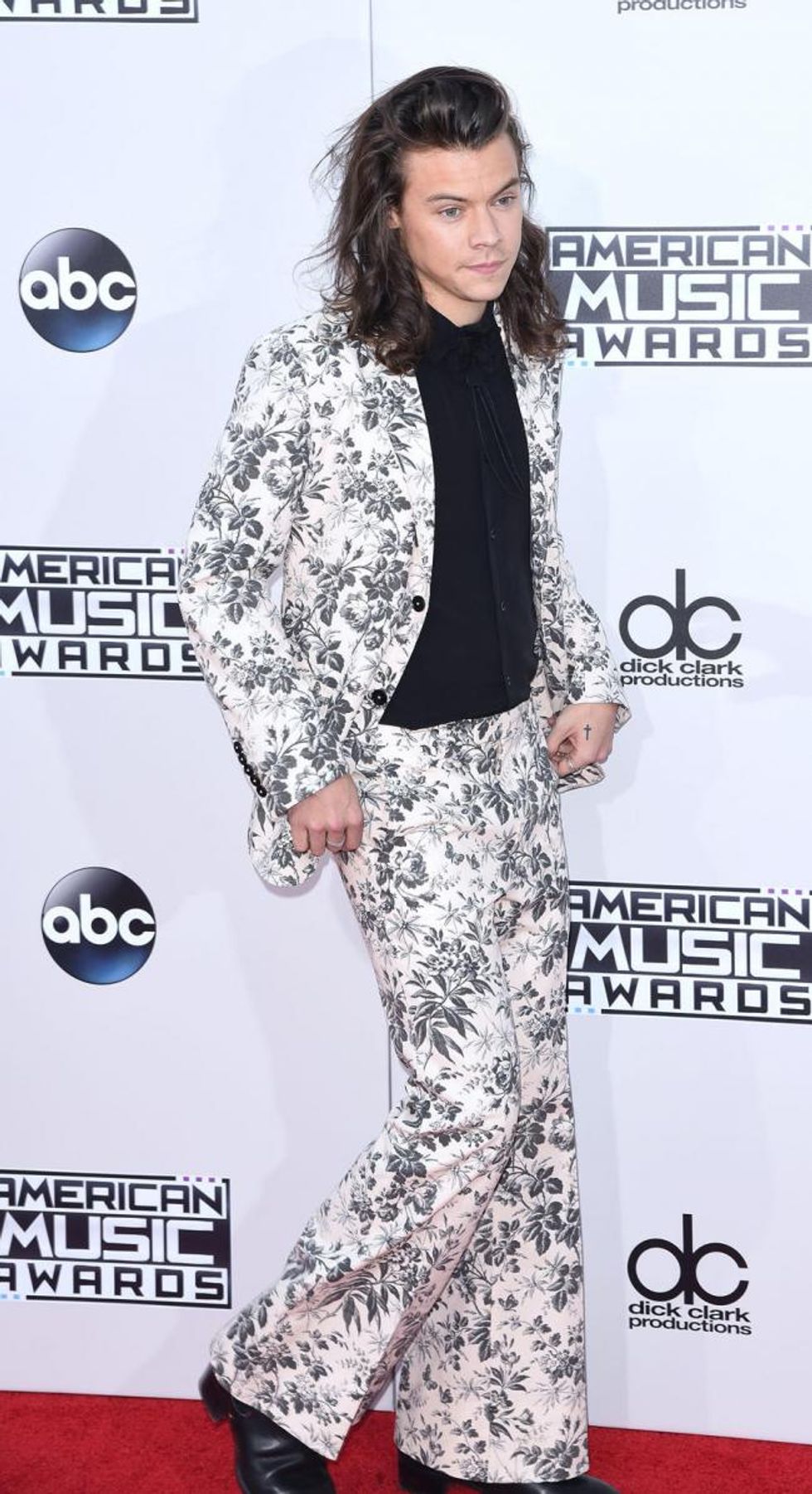 If I wore anything that remotely looked like my grandma's couch I would be shunned, yet he was ranked 2nd in GQ's Top 50 Best Dressed Men In Britain. So apparently I just need to move to London and my style will finally be okay.
4. THE PINK SUIT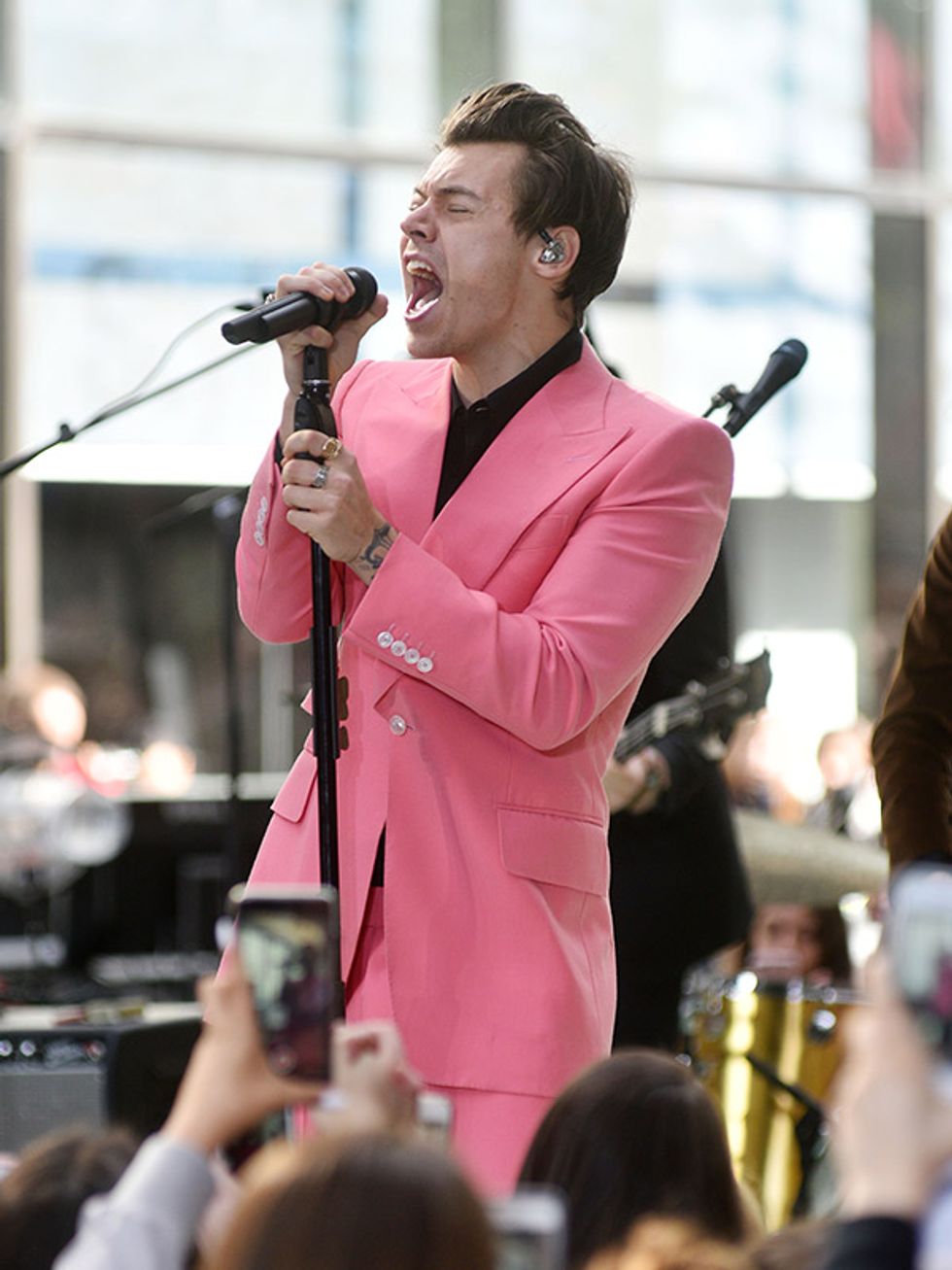 I'm just gonna leave this here...
5. The good ole days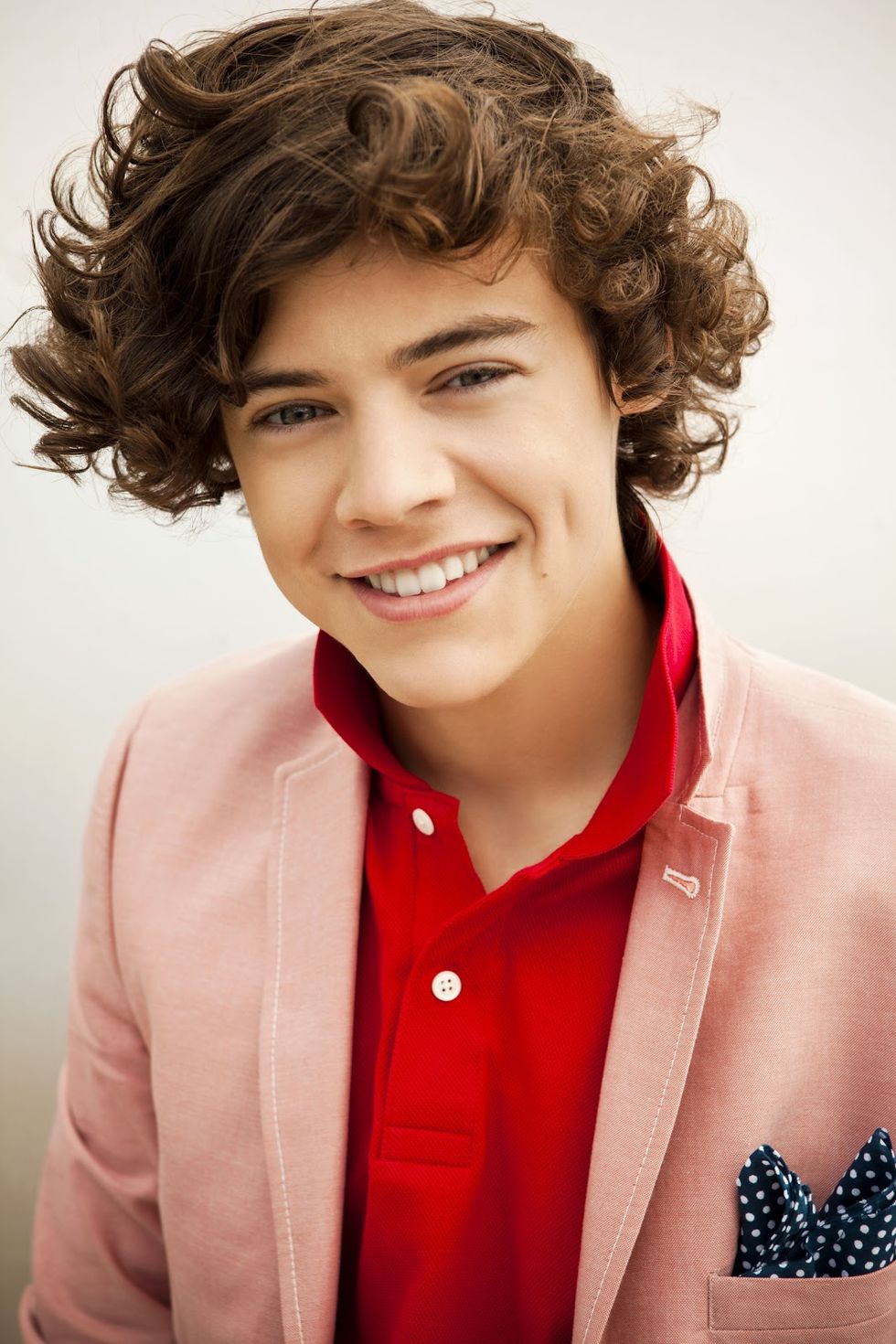 Honestly, sometimes I just really miss the curls. Now as I previously stated this wasn't the worst time for his clothes but it wasn't the best. As much as I would love to deny it this is where I and most girls fell in love with this cutie.
God bless Harry Styles.