Have you ever wanted to travel to Iceland, but don't know where to go? Here are 12 awesome places to see and things to do if you ever find yourself in Iceland! These are in no specific order and are all considered must-see places! All photos were taken during my recent trip to Iceland!
1. The Secret Lagoon in Flúðir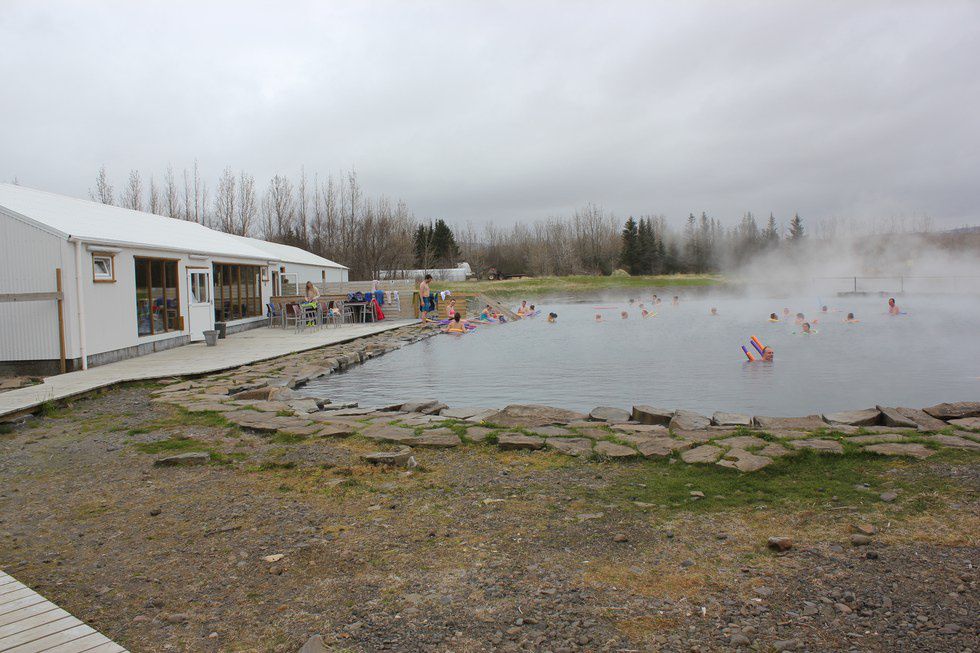 This is a beautiful geothermal hot pool in Iceland's southern region. It is known as the one of the oldest pools in Iceland and has a gravel bottom as well as a small walk-around where you can see the sulfur pools that feed into it! Check out Hot Pot Iceland for Geo-location!
2. Icelandic Knives by Palli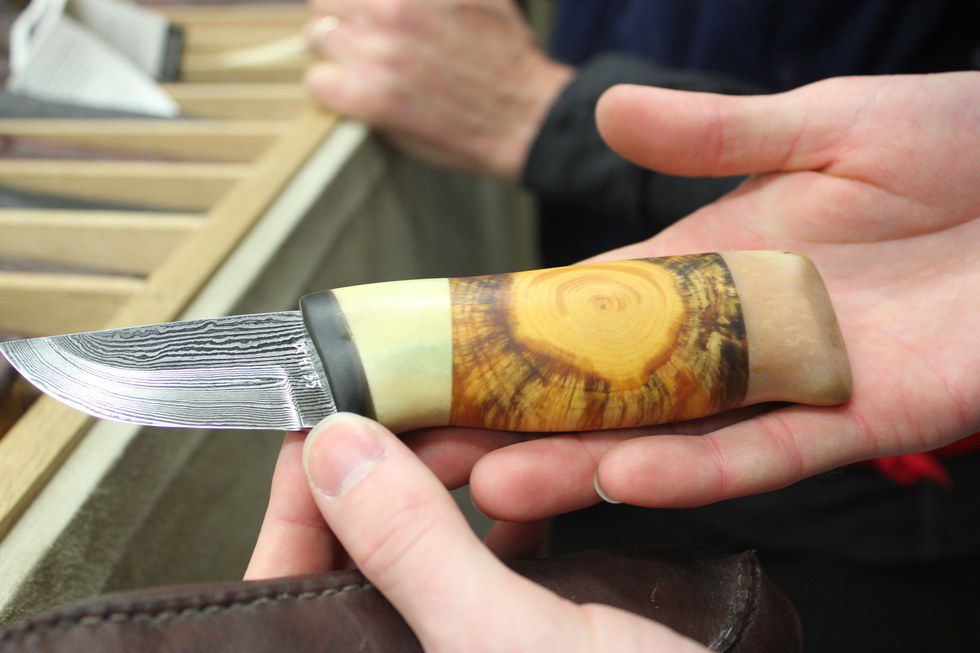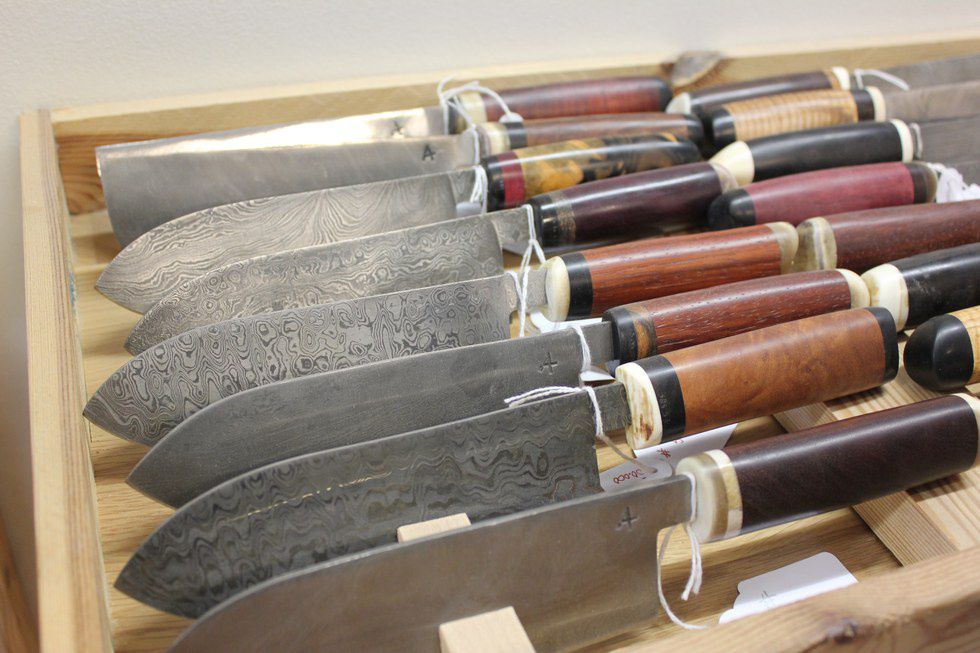 In Mosfellbær in Southern Iceland, there is the small artist's workshop and home of Palli Kristjánsson and his wife. They make one-of-a-kind knives that are beautifully hand crafted, and fascinating. Even if you are not looking to purchase a knife, his workshop is definitely worth a stop to see his and his wife's handiwork. Find his knives online here.
3. Krosslaug Hot Pool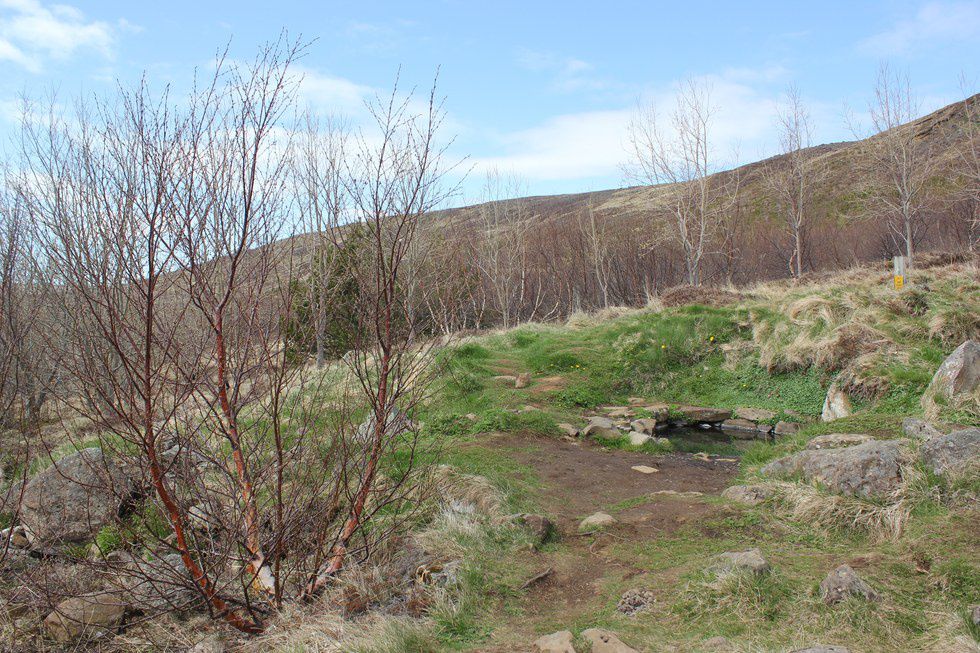 For those of you who are interested in religious and historical context, Krosslaug or Reykjalaug is not something to be missed. On route 52, it is a small two-person geothermal pool that was the first place that the pagan priests of old were baptized into Christianity after Iceland changed its national religion. Check out Hot Pot Iceland for the Geo-location!
4. Þingvellir National Park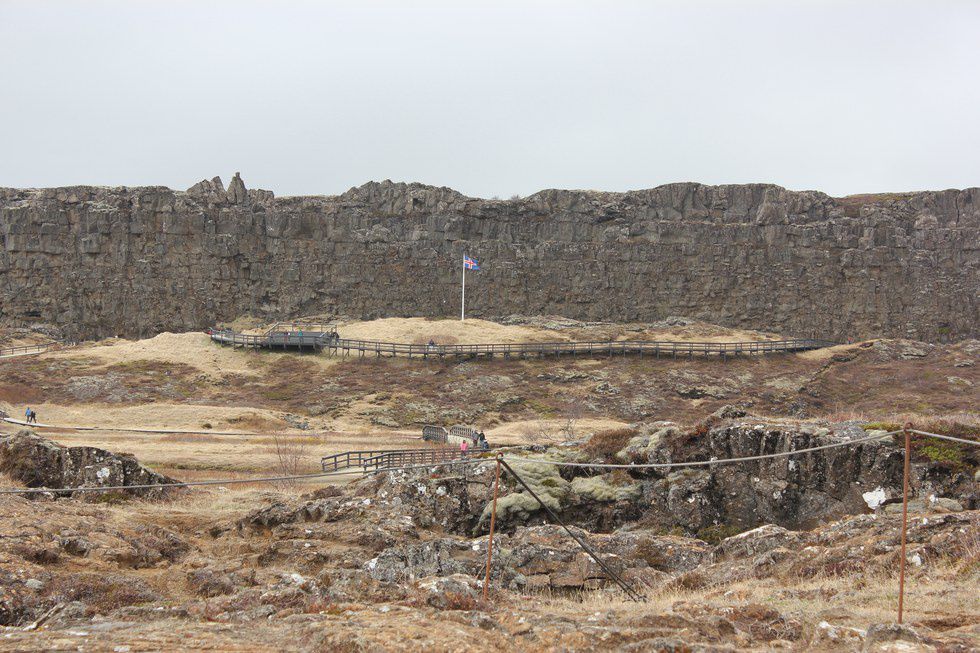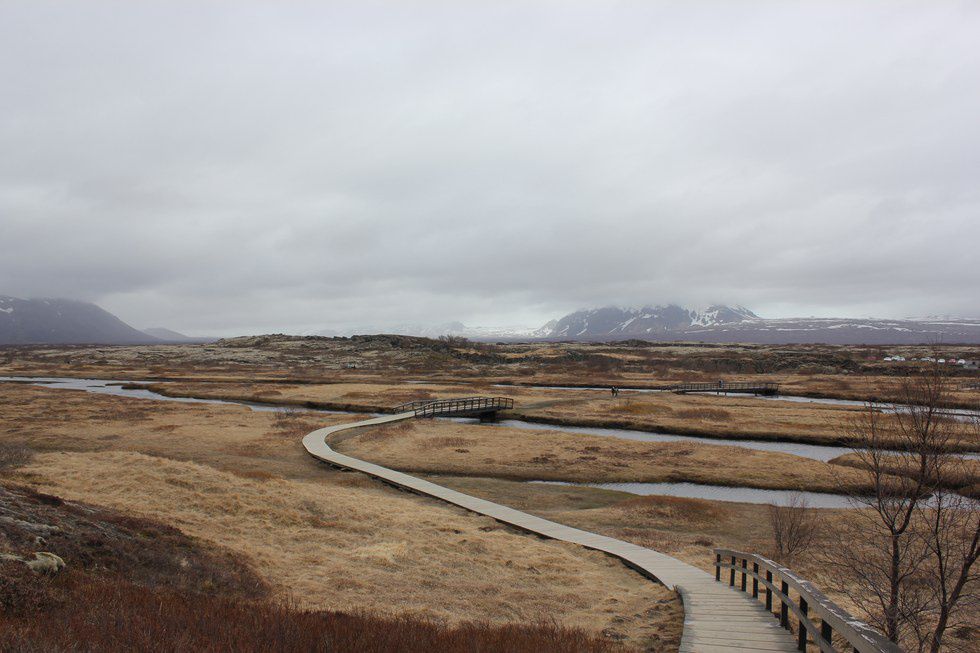 Pronounced "
Thingvellir,"
this lovely site is where Icelandic Parliament was first founded in 930, and is a popular tourist attraction.
5. Hvalfjarðarlaug Beach Pool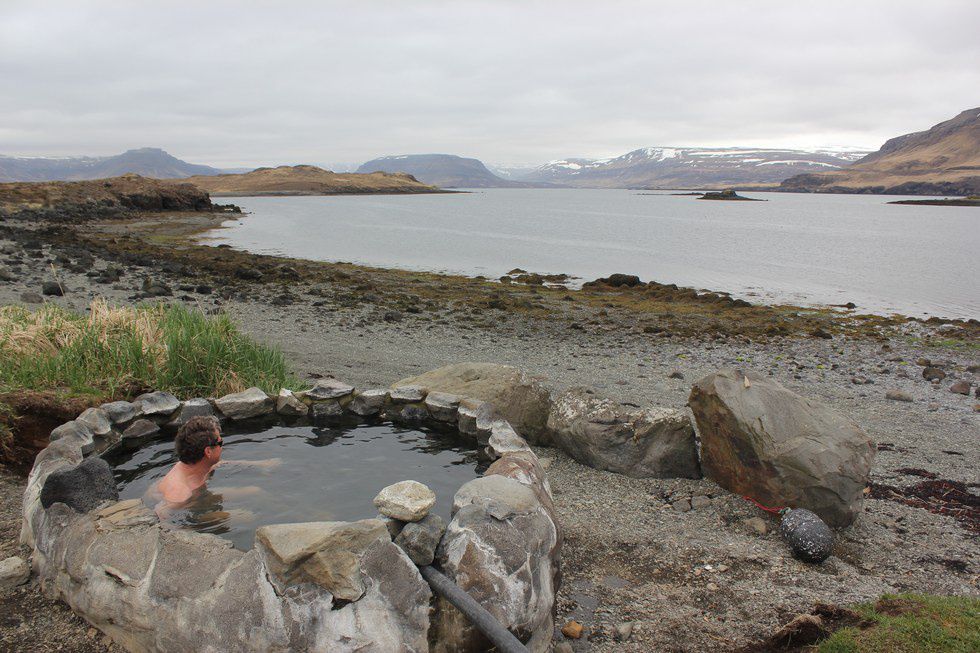 If you like sea-glass beaches and incredible views, then you'll love this little hot pool. It is slightly colder than others due to the wind blowing off the ocean, but it has such an amazing view of the mountains across the bay. There is no name for it, but it is in Hvalfjörður near Hvammsvík by the red houses on the beach. Check out Hot Pot Iceland for the Geo-location!
6.Grjótagjá Caves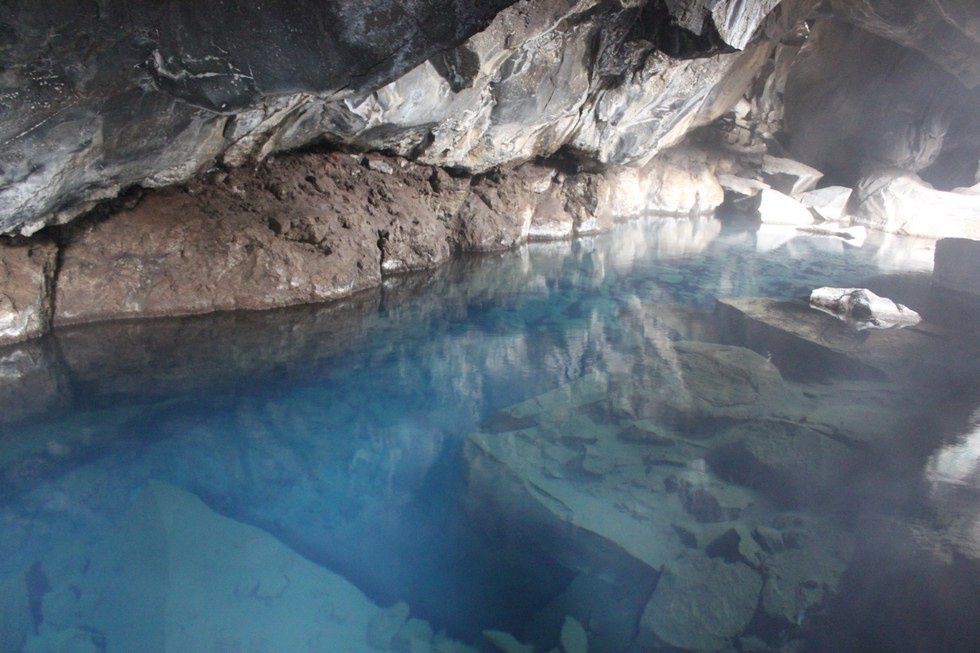 If you're a "Game of Thrones" fan, especially of HBO's show, then you're in for a treat! Grótagjá caves are where Jon and Ygritte spend the night together! Although you cannot swim in these geothermal pools anymore as the temperature has risen to an unsafe level, they are beautiful to visit. The water is a wonderful deep blue and the caves are easily accessible. Located near Mývatn
in the North of Iceland. Check out Hot Pot Iceland for the Geo-location!
7. Musteri Spa and Bed'n'Breakfast in Bakkagerði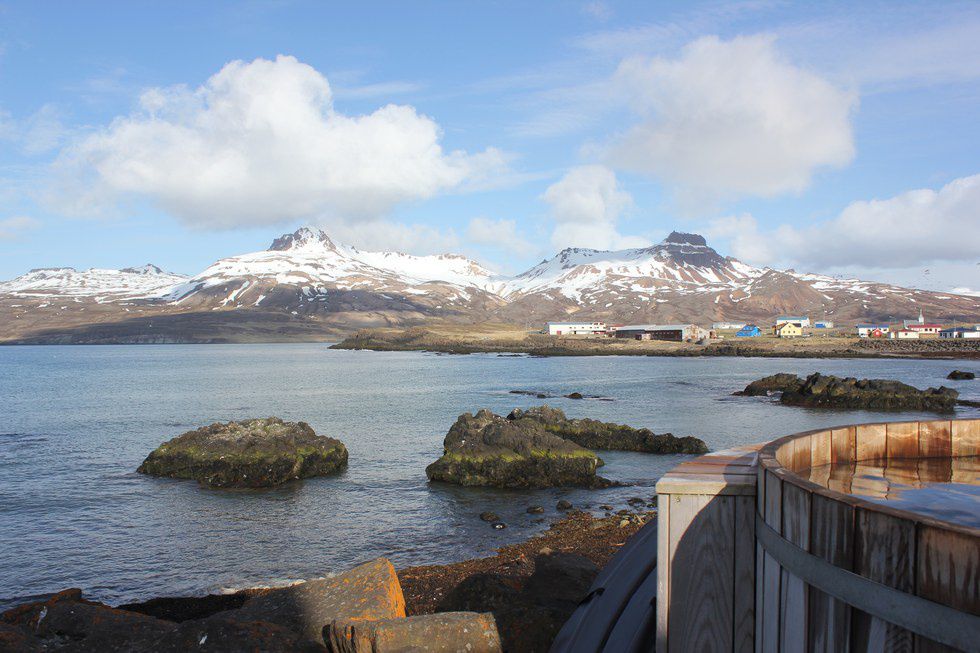 Located in eastern Iceland, this lovely coastal town is hard to get to, but worth the trip. In town, there is Musteri B'N'B and spa! You can rest, relax and enjoy the stunning view of both the ocean and mountains that have the serenity and similarity of the Swiss Alps.
8. Dettifoss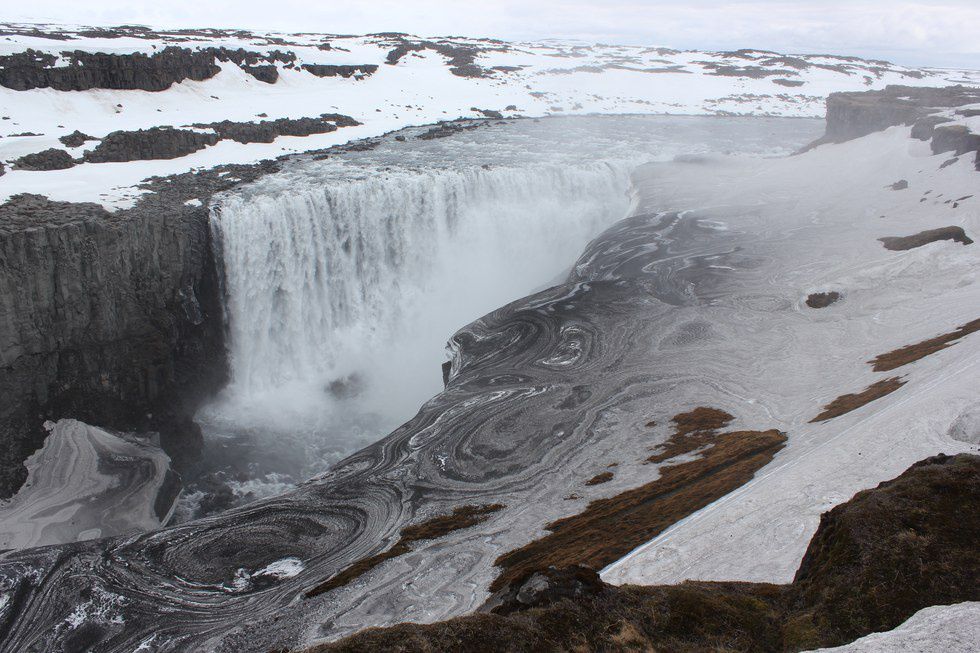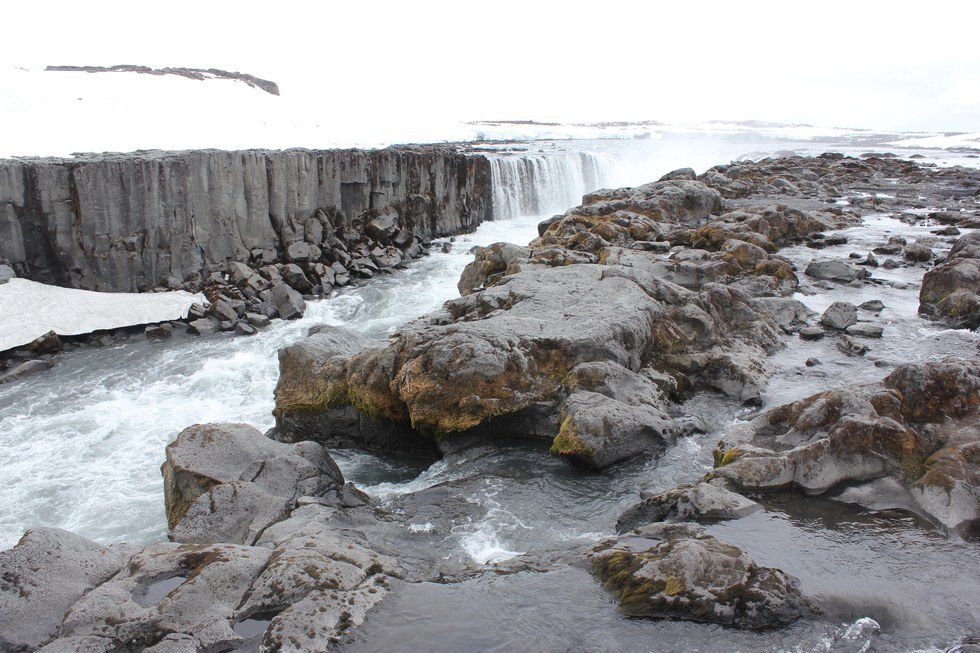 This waterfall set is wonderful, and you can walk right up to the edge of it! Generally a pretty snowy area. The water spray from the falls creates incredible patterns in the surrounding snow with the black sand of the cliffs, and the hexagonal rocks that make up the sides of the river canyon are very cool.

9. Grettislaug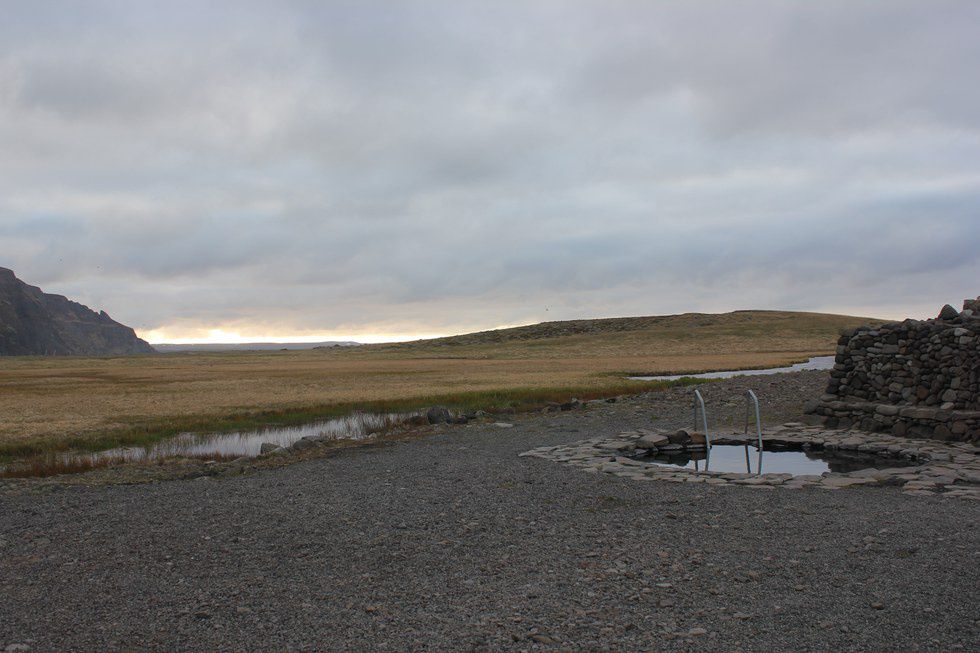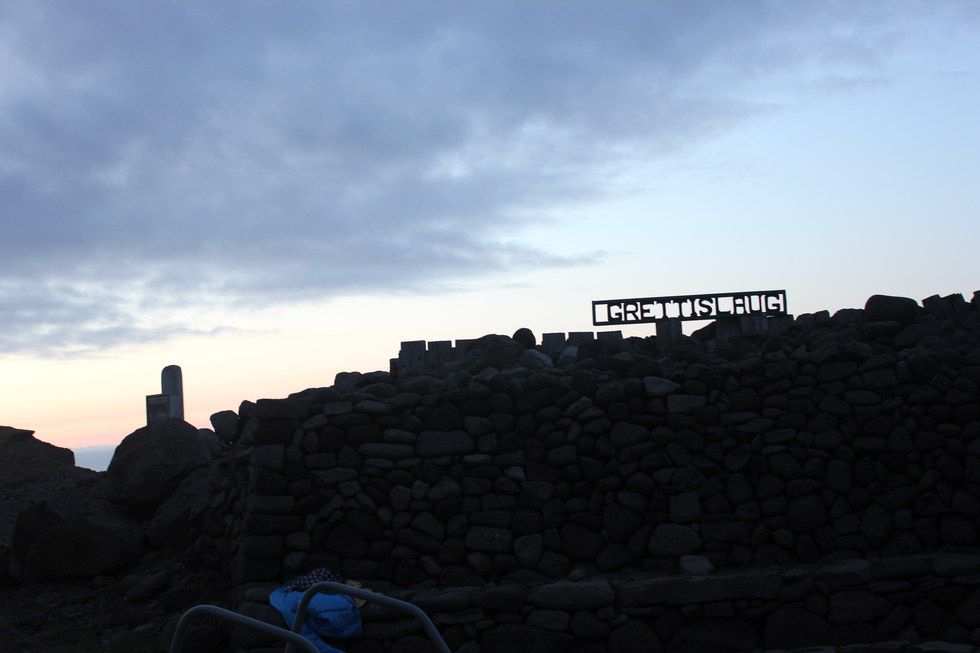 One of my personal favorite spots, Grettislaug sports two wonderfully warm hot pools right on the edge of the ocean. Nearby are several original styled Icelandic houses, and an incredible view across the bay towards Hofsós and its mountains. Check out
Hot Pot Iceland
for the Geo-location!
10. Secret waterfall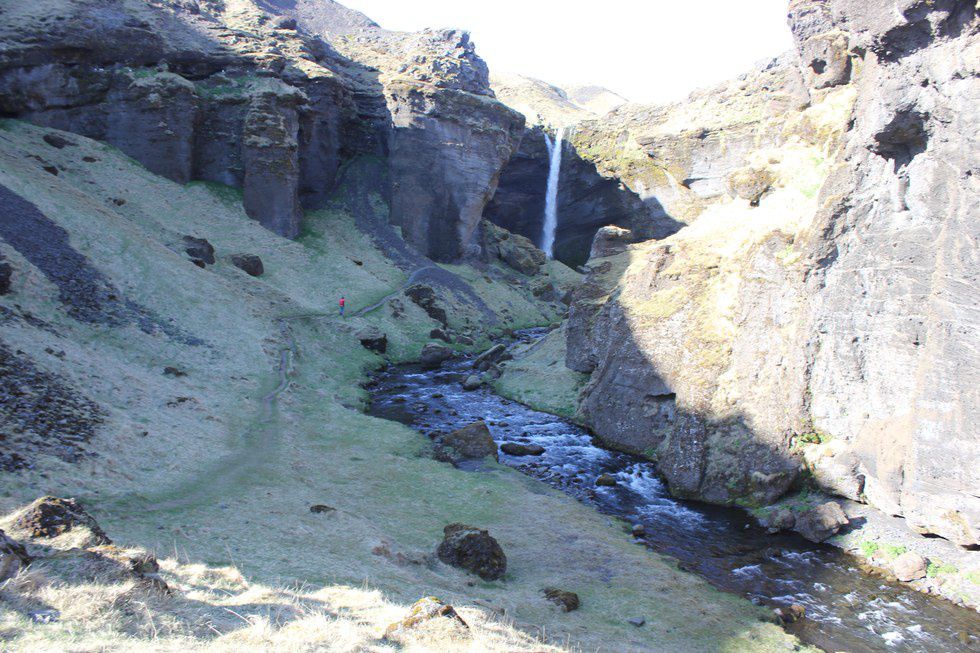 Near the Skógafoss waterfall, there is a secret and lesser known waterfall that is absolutely stunning. It's about a 20-minute walk from behind the historic folklore museum which is to the right of Skógafoss. You hop the fence on the path behind it and follow it through a sheep pasture and up a small canyon until you reach the fall.
11. Fjallsárlón and Jökulsárlón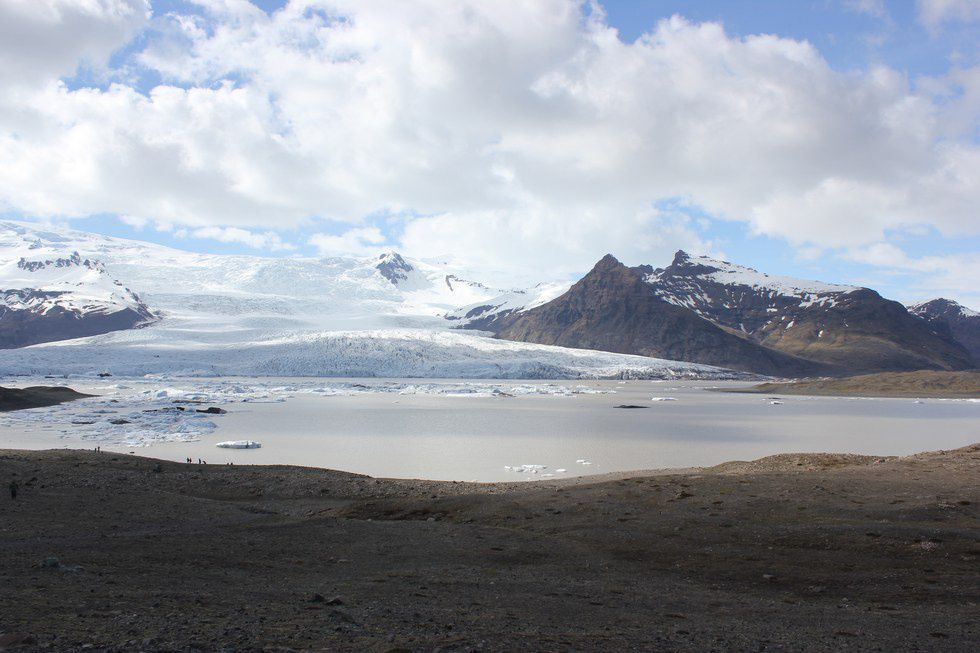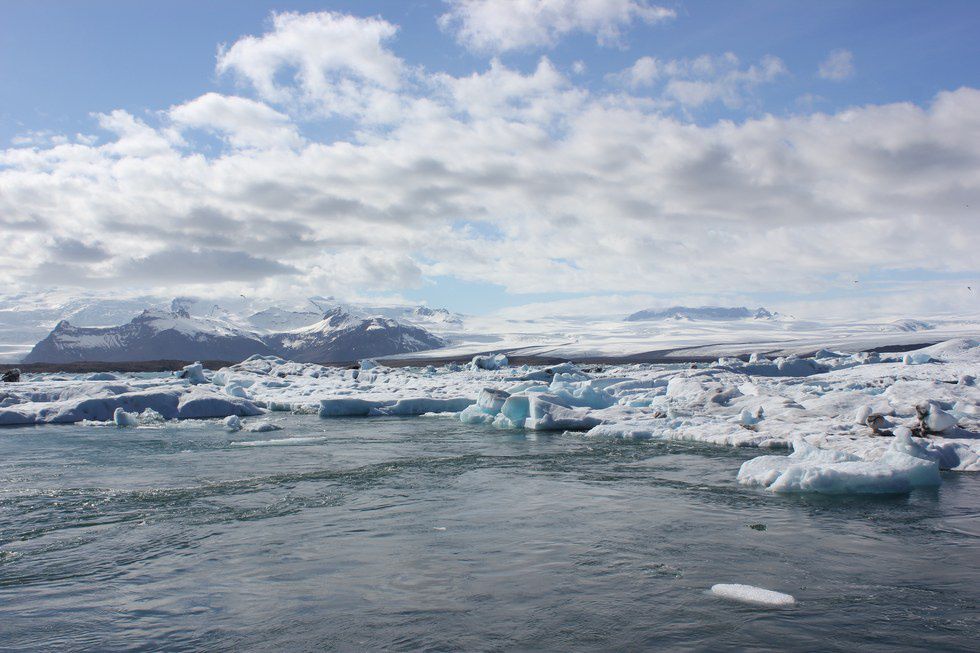 Also known as the glacier bays that a James Bond movie was filmed at, here you can see glaciers meeting the ocean and large ice chunks floating around. The sheer awe this place puts you in is incredible.
12. Pakkhús in Höfn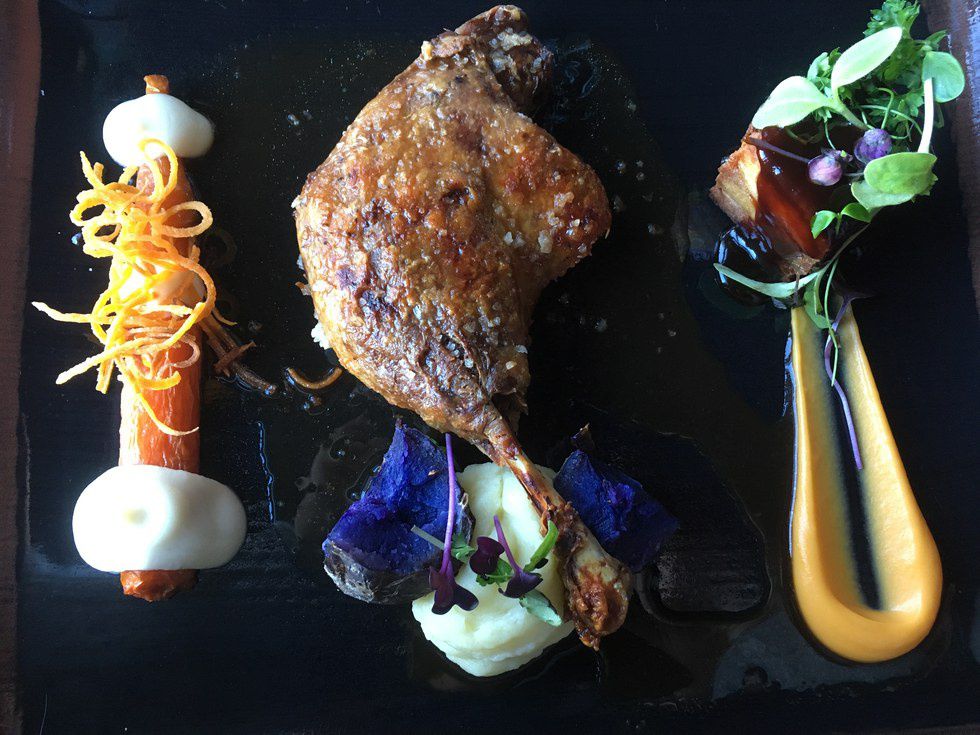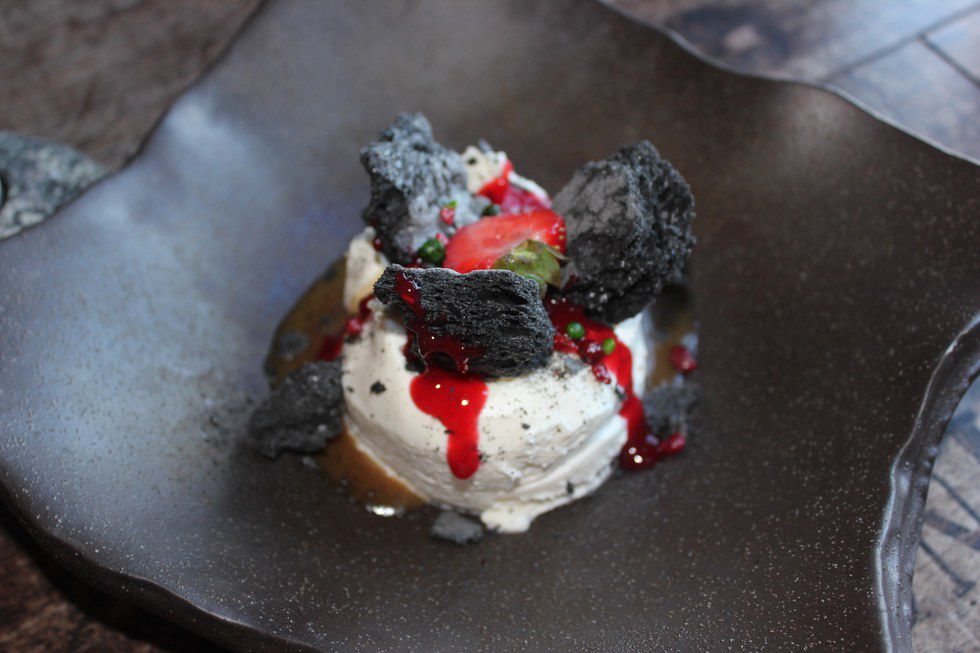 Are you a foodie? Then the Pakkhús is for you. This was easily one of the best meals I've ever had in my life (and I mean this, I have traveled the globe). Pakkhús is full of life and its chefs make art. As well, Pakkhús is also known for carrying the only beer in the world brewed with glacial water, Vatnajökull Beer.
As you find yourself traveling throughout Iceland, the best tips I can offer are to listen and talk with the locals—they know everything. Know about the things you'd like to do and whether or not they're touristy or off the beaten path. Rent a 4-wheel drive car so you can go anywhere! And of course, try the hot dogs. They're out of this world.