God gave me a tongue to worship His name—I will sing loud! Worship is a special and joyful time with God. Here are 10 songs I will always be singing in His name.
1. Overwhelmed—Big Daddy Weave

Psalm 145:5 "I will speak of your splendor and glorious majesty and your wondrous works" (CSB). The power and beauty of God is astonishing. The wonderful blessings He does day-to-day is enough to take the air from my lungs—all He has done is so overwhelming. There is no one more beautiful. There is no one more wonderful. There is no one more glorious.
2. Jesus in Disguise—Brandon Heath
The power of the Holy Spirit is great. Finding Jesus in the small things is just as important as finding Him in the big things. This song reminds me how God works—when that thought pops into my head out of nowhere or the tugging of my heart, it is Him. I pray the lyrics of this song: "Open my eyes, wide as I can, blind as I am."
3. Broken Hallelujah—The Afters
God has always been with me—long before my parents even knew of me and I was still a creation in the works at God's hands, He has been there. God did not make me perfect—in fact, He made me perfectly imperfect. I will never have a gift great as the one He gave me, and so I raise my empty hands to Him in worship and present Him with my broken hallelujah with all my heart.
4. This is Amazing Grace—Phil Wickham

No king is as great as my King. He has an unfailing love for me despite all my sins. God's son Jesus laid down his own life so I would not have to carry my own cross and bear my sins alone—He set me free. I stand breathless in awe and wonder before Him. I will continue to proclaim, "Jesus, I sing for you and all you have done for me."
5. Cornerstone—Hillsong Worship
Cornerstone (n.): something that is essential, indispensable; the chief foundation on which something is constructed or developed. This foundation will stand strong through the storm and it will give me a place to rest, and it will never change or falter. He makes me strong in times of weakness. He is lord, lord of all.
6. Search My Heart—Hillsong United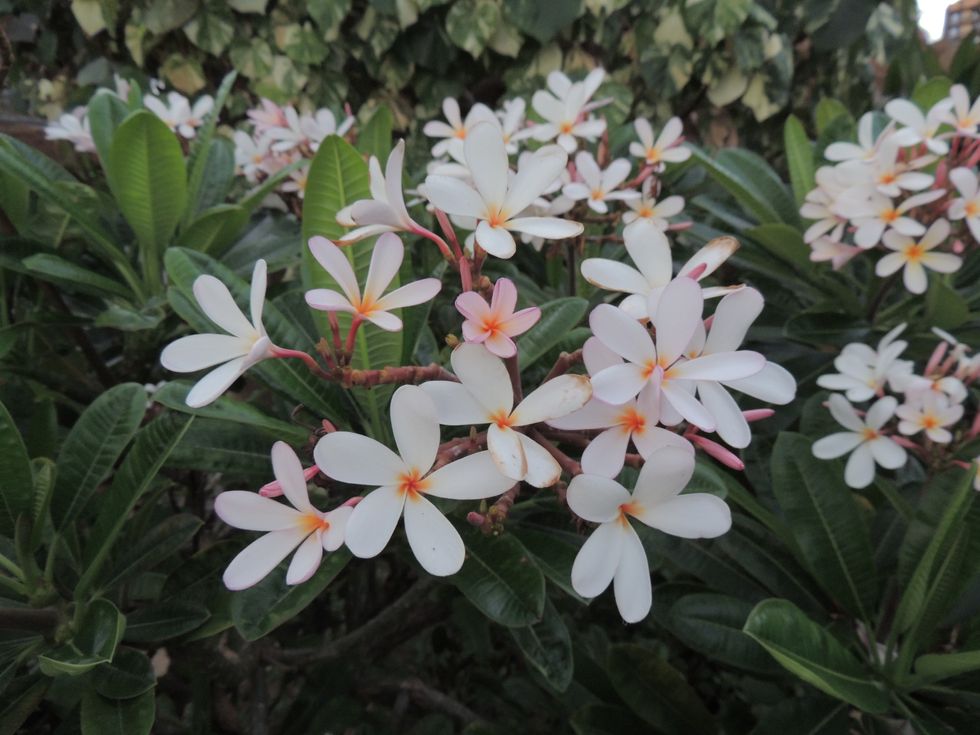 With all I am, I will follow Him. Without Him, I am nothing. I give my life to Him, so He may have his way. I worship Him with all my heart and all of my soul. He hears my cries and He hears my prayers. My life was restored by Jesus carrying my cross and taking my shame with Him. I give my heart to God so He may enclose it with the greatest love I will ever come to know.

7. So Will I (100 Billion x)—Hillsong United
All of His creations sing His praise—so will I. His wonderful work and love is reflected in all things of this earth: the crystal blue sky, the leaves on the trees a green words cannot explain, the way snow glitters in the sun like trillions of diamonds, the colors painting the sky during a sunset. Let me be like those. Let me be a direct reflection of the undeserving love and grace I have been blessed to know. I am a beautiful masterpiece of God's hands.
8. Lead Me—Sanctus Real
I pray for God to lead me, because I cannot do this alone. I ask Him to give me the strength to be what I am called to be. In times I feel alone and am weak, His strong hands lift me up and He stands with me.
9. Oceans—Hillsong United

Who doesn't get the chills when listening to this song? A++
10. 10,000 Reasons—Matt Redman
The #1 song of Alley's heart. This song was the first song to have a deep impact on my heart and soul—and it remains my anthem. 10,000 reasons He loves me. 10,000 reasons I have to love Him. His love will reign for 10,000 years, then forever more. I want to always be singing His praise—worshipping like never before! He is rich in love and slow to anger. His name is great!
BONUS: Yahweh—Rend Collective
A song recently introduced to me, but has fully grown in my heart. Give it a listen!