I would consider horror movies my favorite genre of movie. But because I have seen so many, I am constantly looking for a new movie to impress me. Because so many of the movies on Netflix or Amazon Prime are sub-par I usually resort to searching lists of the best horror movies. And while sometimes I am able to find a gem of a movie, most of the time I am thoroughly disappointed by their taste in movies. So I thought that I would make my own personal list of my favorite 10 horror movies.
1. Grave Encounters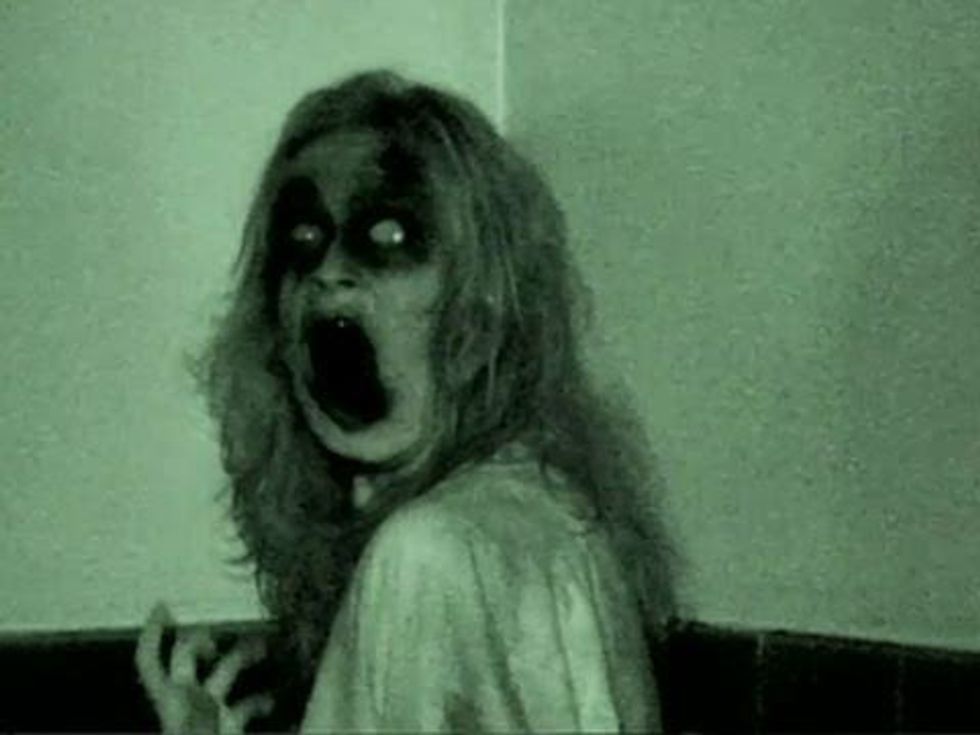 I watched this movie because it came up on Amazon Prime and I figured why not watch it. I consider this to be the best horror movie I have ever watched. The premise of the movie, because it is not super well known, is a film crew shooting a ghost investigation show decide to lock them selves in a haunted abandoned mental hospital. And as you would expect in a horror movie, things don't go according to their plan. What I think makes this movie especially great is the way that the movie builds. One of the worst things I think can happen in a scary movie is there being too much jump scares and them being too early on. This movie avoids this entirely and by the time you get to the really scary parts, the build makes it that much scarier. And as you can see from the picture, this movie has its fair share of scares that will make it hard to turn the lights off.
2. The Exorcist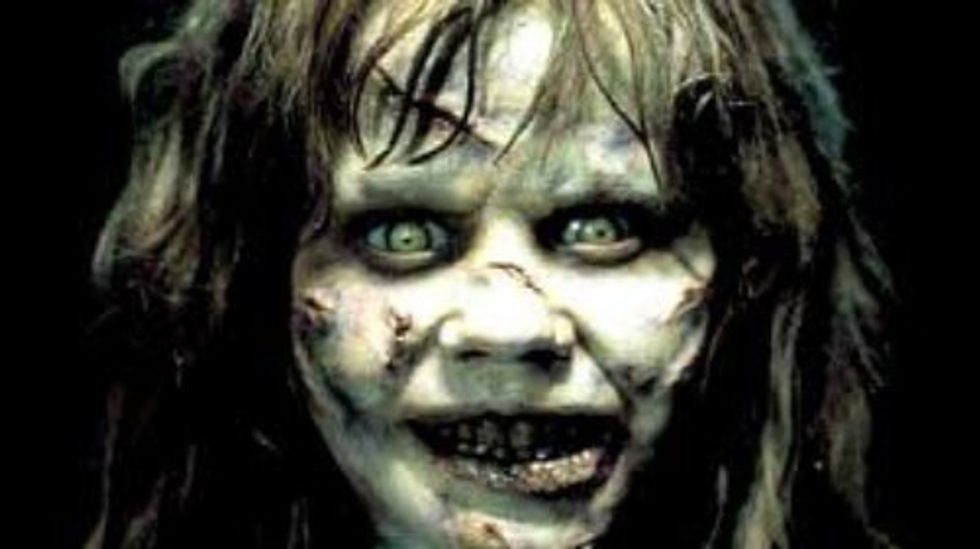 I decided to put this on the list simply because it is a classic that I think everyone should watch. The plot of this movie is pretty simple; a young girl is possessed. But this movie is a movie that really set the stage for many of the modern horror movies. Which is why I think that it is a must watch. It is, first of all, incredibly scary with a good balance of gore. But what mainly solidifies this movie, as a classic is the contrast between the very normal life that is depicted in the beginning of the movie and the craziness that ensues.
3. Saw II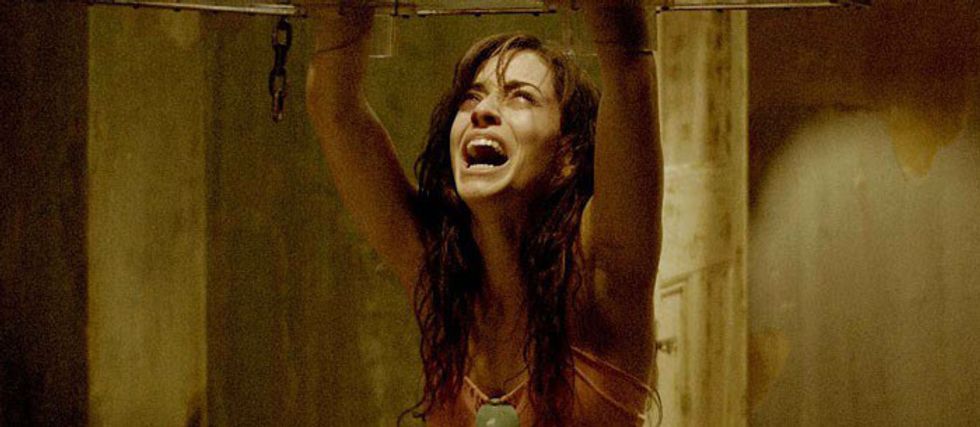 While the sequel being better than the first movie rarely happens, I think that the second "Saw" movie is better than the first one. The movie follows the first's plot in that Jigsaw still has the puzzles in which people have to try and solve to live. The gore was more over the top and the twist at the end was, in my opinion, even better and unexpected. And the puzzles they had to solve were even more disgusting than in the first, with one of the scenes making me almost throw up. I personally really enjoy all of the Saw movies and think that they blend gore really well into a thoughtfully told story that keeps you guessing until the end. But this is my personal favorite.

4. Saw I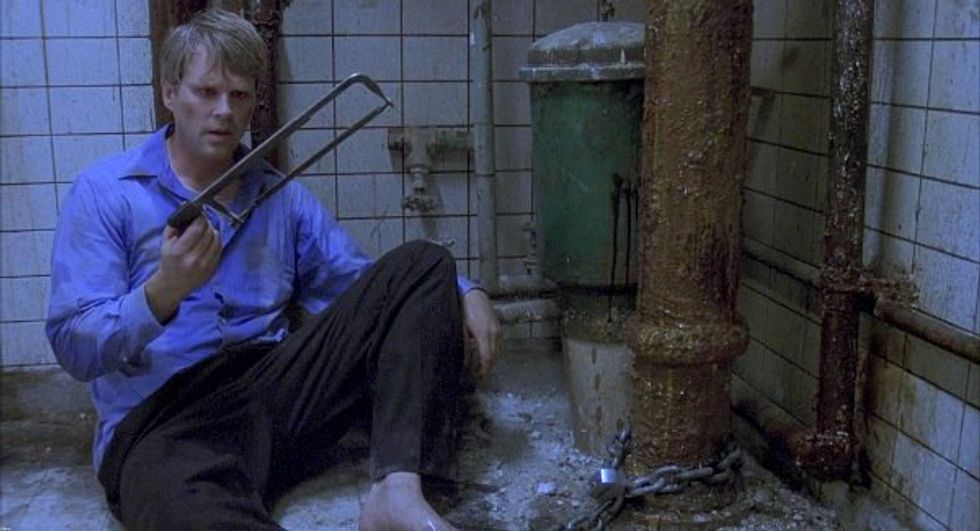 I feel like I couldn't make this list and not include the first "Saw" movie. While I do think that the second "Saw" movie is better than the first one, the first one is a classic that I think everyone should watch. The idea of people being abducted and being forced to go against insane puzzles is a crazy enough premise to make you just a little bit more anxious going through your everyday life. It sets the foundation for such an amazing franchise that I think has consistently delivered good movies. The first movie is a must watch for the amazing story telling and of course the amazing twist ending.

5. Creep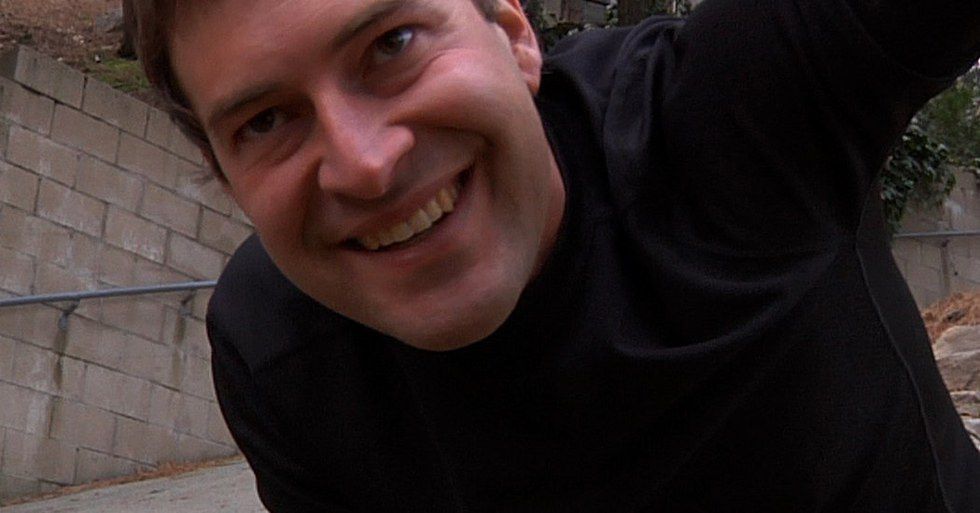 Looking at the cover on Netflix, I expected this movie to go in a completely different way. And I almost didn't put this movie on the list because I consider it more of a thriller than a horror movie. I think that it had enough good jump scares and a scary enough ending that it counts. Where this movie really delivers is the intimacy of the film. The only two characters are played by the writer and the director. You can tell that they both have a really good idea of how the movie flows and how to bring it to its end point. While this movie is pretty predictable from the beginning, the way the movie is delivered, it had enough twists to have a little element of surprise. And even thought it is a little predictable, the concept is scary enough to be entertaining.
6. Hush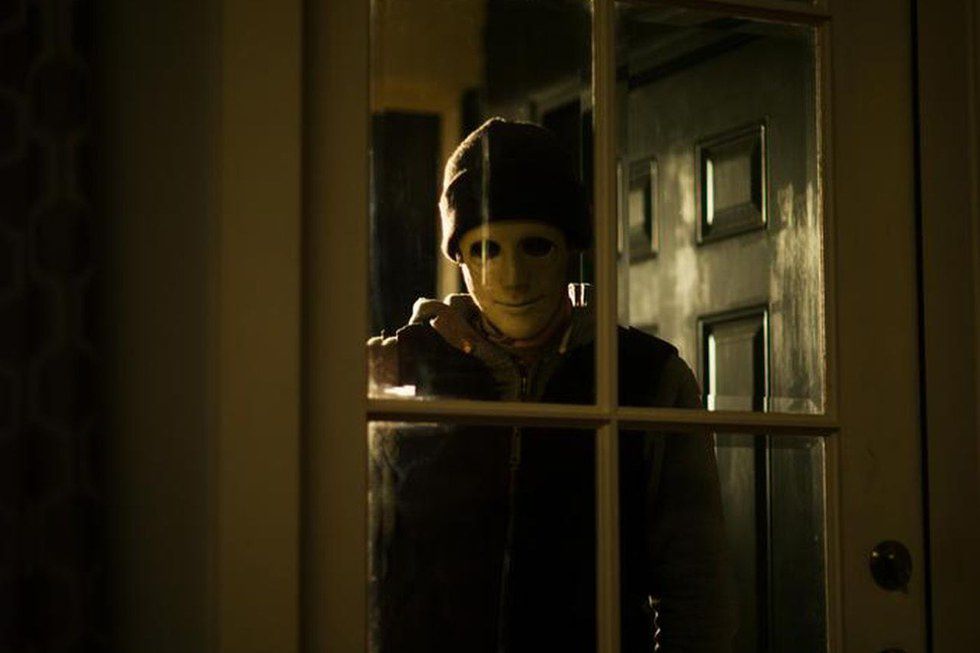 This movie is a great example of a movie taking a genre of horror movies, home invaders, and making it completely brand new. The concept of being deaf and having someone terrorize you in your house in the middle of nowhere is a concept that is bound to deliver at least a mediocre horror movie, and this move did much more than that. It not only uses the premise of the main character being deaf to carry the story, they also bring the watcher into her world by making some of the scariest parts of the movie completely silent. This movie is something that is overall terrifying and unlike other movies, it is not one that you can simply turn the volume way down to escape the truly scary parts.

7. The Taking of Deborah Logan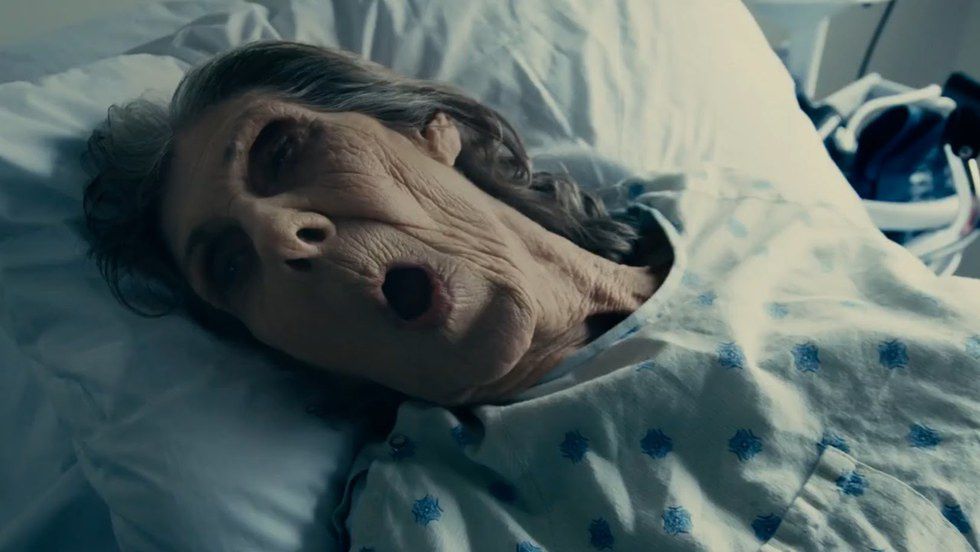 This movie is another example of a unique premise that lasts the entire movie and provides an entertaining experience. The premise is that a documentary film crew comes to document an old woman and her recent diagnosis of Alzheimer's and how it progresses. The idea of having a documentary crew there allows really cool camera shots and angles. This movie also delivers in the build of the movie, because her supposed illness doesn't move too quickly, it allows the audience to have a lot of build up before anything really bad happens.
8. Dead Silence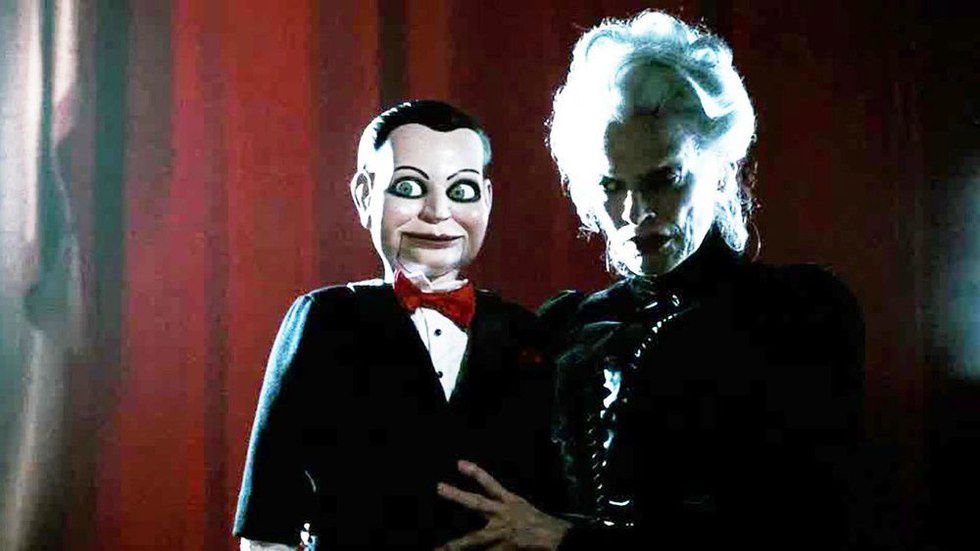 Considering that fact that there have already been two "Saw" movies on this list, it should come as no surprise that a movie from the same people who made those movies is going to be something that I love. This movie sticks with the same twist ending as all of the "Saw" movies have been famous for. But what really made this movie end up on this list was the eerie tone that the movie was able to consistently deliver the entire time. The idea of watching a movie about an evil ventriloquist dummy might sound cheesy, but this movie is far from that. This movie takes something that could be considered funny, but makes it into a truly scary and eerie movie.

9. V/H/S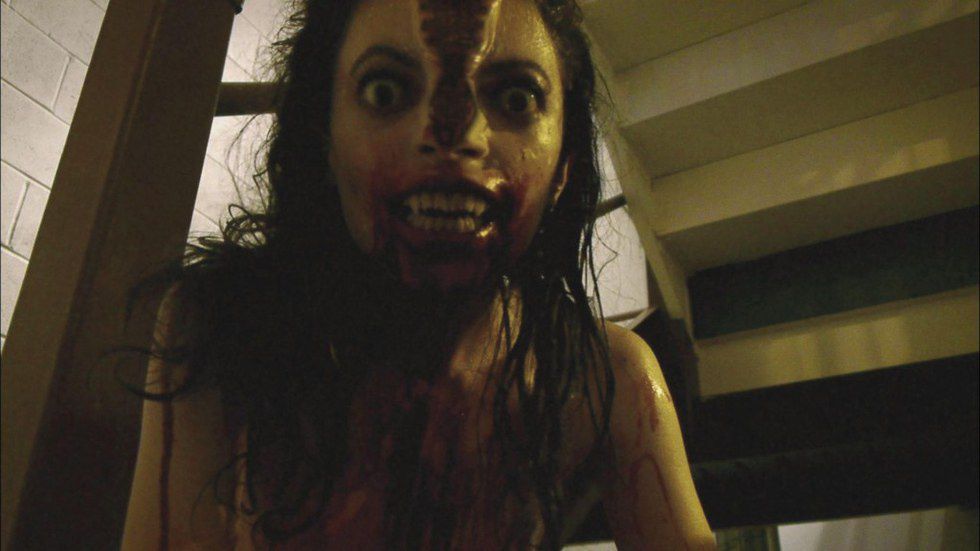 This film perfectly blends my love of found footage movies with great story telling. While all of the movies in the "V/H/S" trilogy are pretty good, the first one takes the cake. Each of the independent tapes within the movie are beautifully written and shot. This movie is perhaps the most gory on this list. So if gore is not your thing, I would not recommend this movie. But I think this movie is a great example of an actually scary movie. And all of these mini films all come together really well in this movie.
10. Repo! The Genetic Opera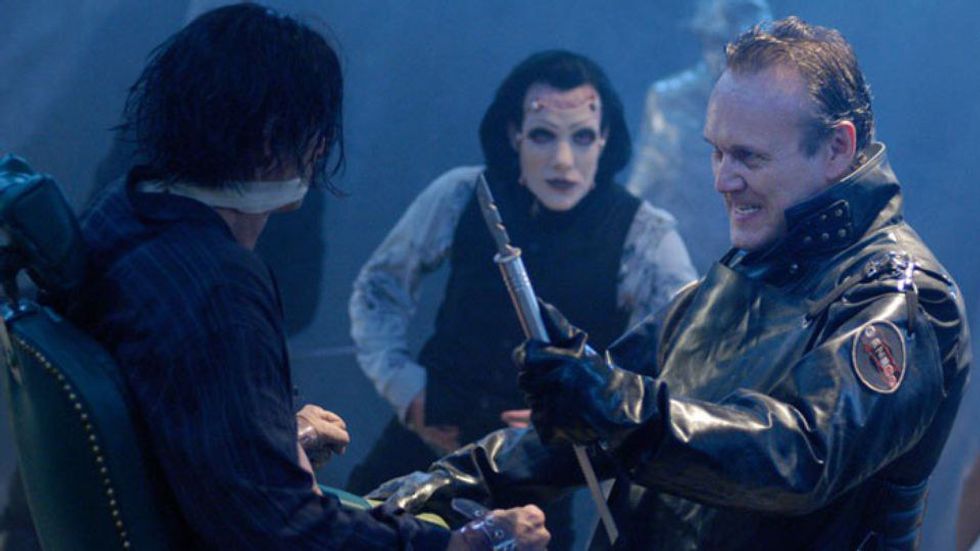 While this movie is last on the list, it is far from the worst on this list. If you are at all a fan of musicals, this movie is going to be right up your alley. Think of it like if "Sweeney Todd" was made into a really gory horror movie. And if you are not so much a fan of musicals, this is still a great movie you should watch. This movie perfectly combines songs within a dystopian future. The concept is very intriguing and their delivery of the story is equally as well done.