Isn't it funny, how the world works? one day you are sad and feel alone. The next day you meet someone that changes your life in so many ways without them knowing. Here is to you, a stranger who became such an important piece of my heart.
---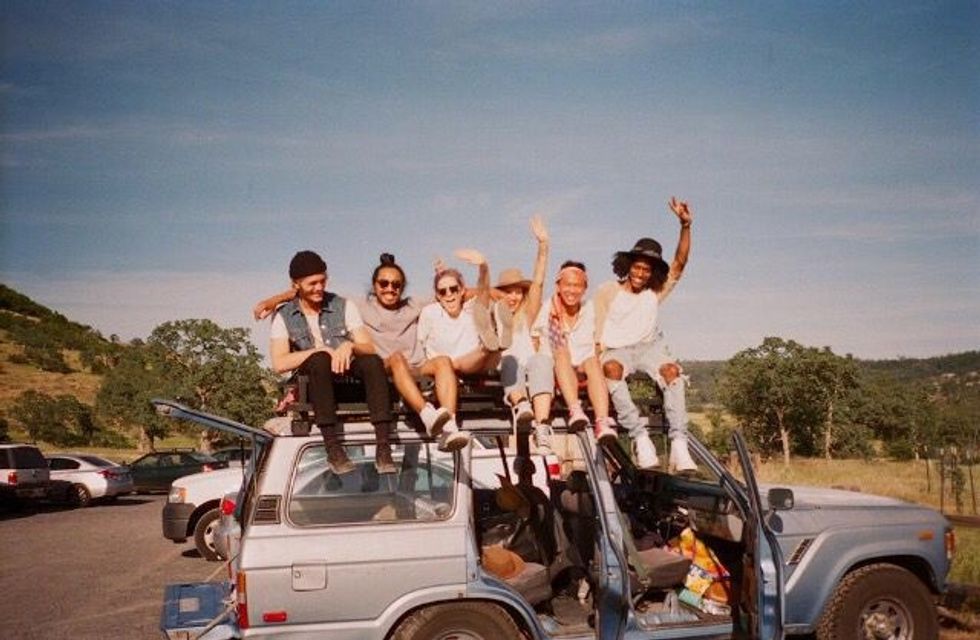 https://i.pinimg.com/originals/bc/bf/3f/bcbf3f39bb6e8219fad95c7d05537d14.jpg
Most nights I can't sleep, maybe it's insomnia or maybe I just overthink way to much. I always go back to my darkest times. When I felt so alone, trapped in a cage. Somehow you found the key and set me free. I know that sounds so cheesy, but i'm glad our paths decided to cross the way, time and day they did. Isn't it funny, strange and amazing, how fast we went from being complete strangers not knowing what to talk about, to being friends creating amazing memories.

Most individuals in my life, believe that i'm a closed book with double lock. I'm viewed as a carless, lazy person with no motivation, no goals or dreams, someone boring and probably useless. I let all that affect me for the longest time, I let words cut me and leave a scar. I believe I have done something right, because you are now part of my life. Here is to you, for teaching me what I know now. Reassuring me that I do care, in your opinion way to much. Thanks for giving me not only your hand when I fall but a shoulder where to cry on. Thanks for being there and helping me put myself back together when I thought I was done. Thanks for allowing me be who I really am without judging every decision, and move I make. Thanks for getting mad and correcting me when you need to. This is me thanking you not only for being a friend, but becoming an important family member. It's crazy but I love going back to the first day we met, who knew we were going to share secrets, stay up until 3 am talking about things no one else knows about. Crying, laughing, remembering, and planning new adventures. You and I both have walked through broken glass, have wounds that won't heal completely.

I've been judged, stepped on, laughed at, and dragged down by people that should be supportive. I let myself get talked out of pursuing my dreams, I let myself get eaten alive and put to war with my own self all alone. When I thought I was done and wanted to give everything up, you were there. Making me smile and laugh when I thought I couldn't, cheering, clapping and celebrating every little thing I did. Encouraging me to keep going. You because my motivation, and for that I will be eternally thankful. Most of the time the struggle gets real, but we find a way to make it work. sometimes we are reckless and do what we want, but that's what makes us amazing and maybe a little crazy. Looking back makes me laugh a little, all the times you almost begged me go to sleep. All the times I had a bad feeling and I made you tell me what was wrong.
Thanks for supporting me the way you do, for wanting my opinion and help with so many things. I hope you know that when I say I love you I really mean it. I hope you understand that when I say I will always be here for you, I'm being serious. When I say I'll be cheering you on like your number one fan, I will because in my eyes you are a rockstar. Even if I can't see you, even if we are separated far from each other, i'll always be watching you. I'll always be supporting you until the very end.
Do you believe in destiny? because I think I do. Sometimes I'm asked if I regret decisions i've made in the past. I would normally say yes to this question, but I also believe that things happen for a reason. I wouldn't change a thing if it means having you in my life today. Thanks for being the person you are, giving me a reason to be a better version of myself. Here is to you, to me, to the future memories we will create.