Dear Aunt Cynthia,
Even though you've been gone for 2 months, I still think about you everyday. Truthfully it feels weird without you. All I want is to be able to talk to you, and see you. I'm going to Florida soon, and it won't feel the same because you aren't there anymore.

Whenever I let my feelings get the best of me, I remind myself that you're in a much better place. You're no longer in constant pain, and you're no longer suffering. You're truly happy now. You're finally free.
I'm going to be honest, sometimes I can't process you not being here. So, whenever I talk about you I say things like "My Aunt says..." or "My Aunt does...". Forgetting that I need to work things in the past tense...
I constantly wonder how heaven is like. I'm sure you're enjoying it. Are you having fun with the angels? To this day, it still amazes me how strong you were. Behind closed doors you hid your pain and suffering, so we wouldn't worry about you, yet you fought the sickness with everything you had until the very end. You were such a hard worker, and will always be my inspiration.
I will continue to make you proud. Keep watching over us. Thank you for the daily reminders that you are still with me. I will always cherish the memories we have together. I miss you more than words can explain. I love you Aunty!
Love,
Your Niece Aaliyah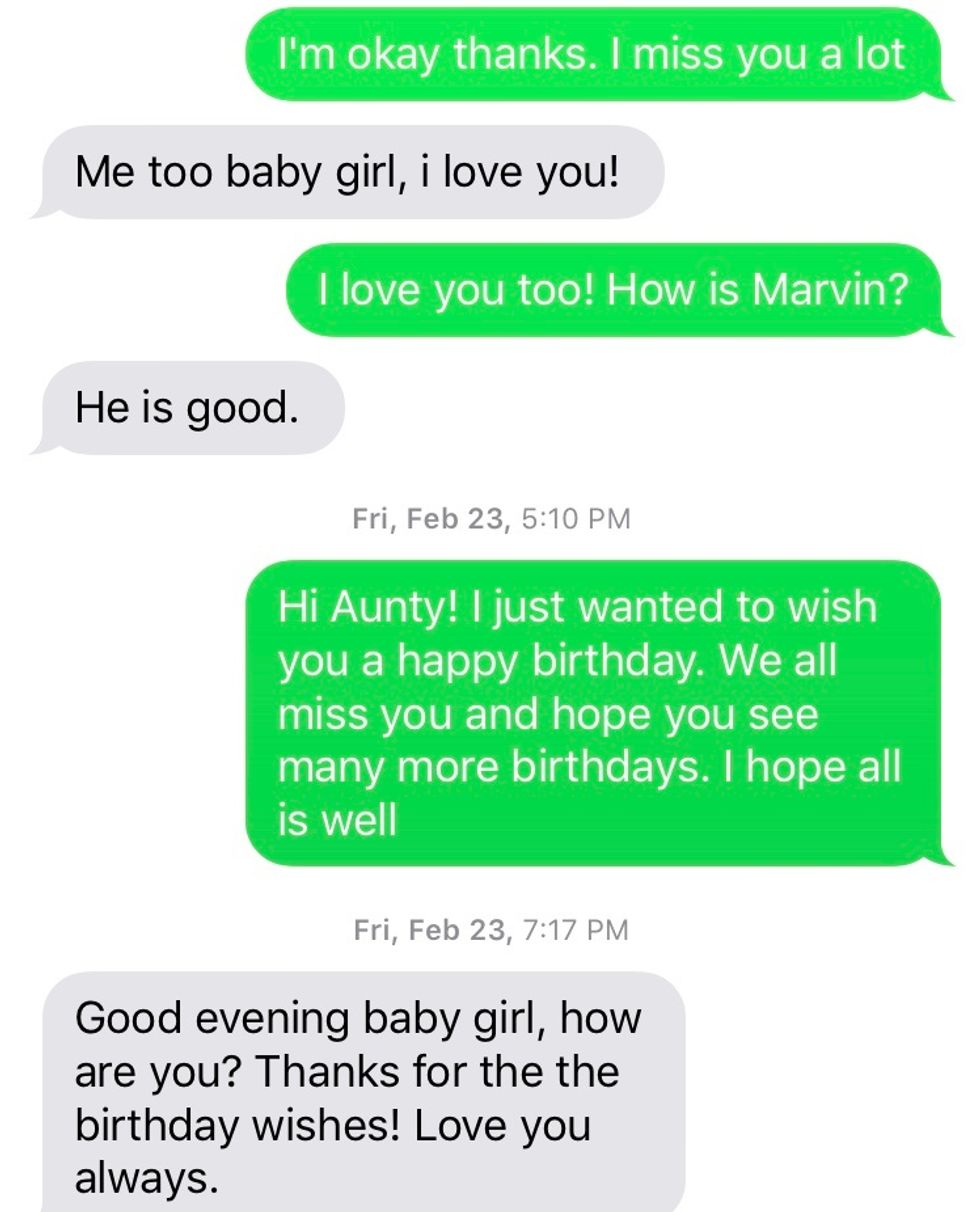 Messages between Aunt Cynthia and I