Skirts come in all types, colors, lengths, and shapes. In 2020, you can wear any kind of skirt and kill the look. There are long skirts, midi skirts and A-line skirts that are charting the list these days.
In this write-up, I am going to tell you how to style your skirt with the perfect top to make heads turn.
Styling a Pencil Skirt
Pencil skirts are the best for formal and semi-formal wear. It starts at the mid-waist and then tapers down till the knee length. You can wear this style of skirt with a formal shirt during summers. Any formal color, like white, blue, grey, olive, and lac, will look superb. You can also walk a step ahead and style your pencil skirt with a pink shirt.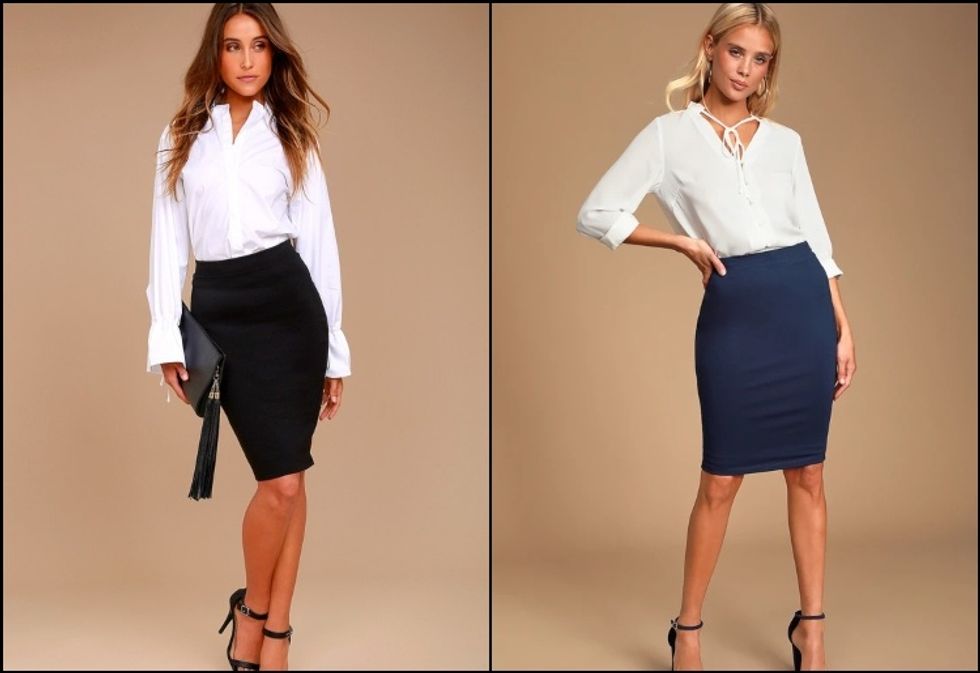 You can also wear a Blouse underneath a pencil skirt and team it up with a coat to look fab!

Styling an A-Line Skirt
A-line skirts are short length skirts that fit at the waist and flares towards the knee. This style of the skirt looks good on most girls under 30.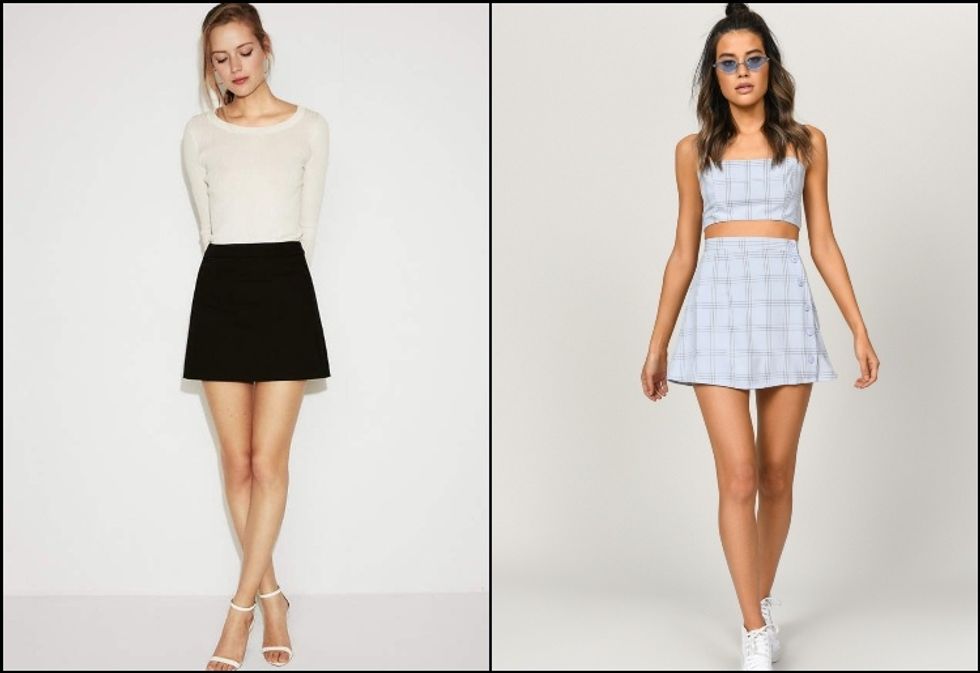 You can team an A-line skirt with a striped T-shirt to look super chic. If you are not feeling too experimental, then you can team it up with a solid shirt of your choice. Make sure that the color of your shirt matches the skirt.

You can make a high ponytail, wear a pair of hoops, and team it with a set of kitten heels to go with it.
Styling a Fit & Flare Skirt
The fit and flare skirt style is very similar to the A-line style. The only difference is that it fits till your him and flares down from it. This is a much more flamboyant style.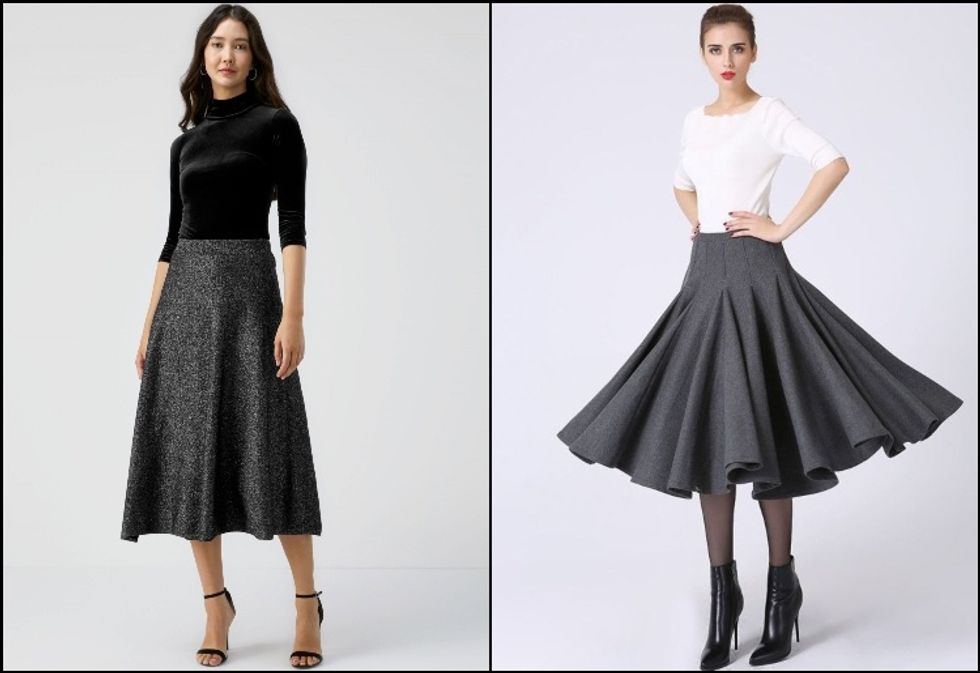 If you want to flaunt a go-getter look, then you can choose a denim buttoned up shirt with the fit and flare skirt. Else, just a tank top will do fine.

Styling Midi Skirts
As the name suggests, a midi skirt is an attire that comes till the mid-length. It generally reaches the cat and starts from the waist. This type of skirt can be super comfortable, but it might make your legs look a little shorter than they actually are. So, I suggest that you wear a midi skirt that starts from the waist up. This way, your lower half will look longer.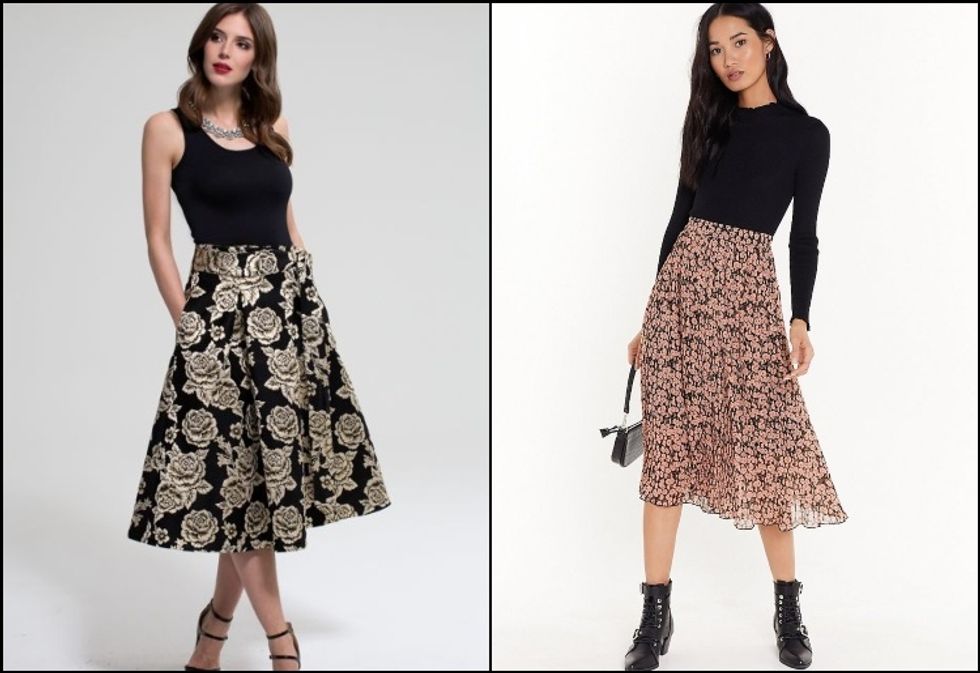 Midis are not known for their fitted look. Hence you should balance that with your top. Your top-wear should be fitted in look.

Make sure to accessorize this attire. You can wear a golden statement necklace and a pair of high heels. You can also take a sling bag to go with your midi style skirt.
Styling a Tulle Skirts
This type of skirt will make you look like a princess. If you have got the body and feel like a Disney princess inside, the luxurious tulle skirt is suitable for you. You can wear it with a three-quarter top li look super classy in a tulle skirt. You can wear ballerina flats as footwear.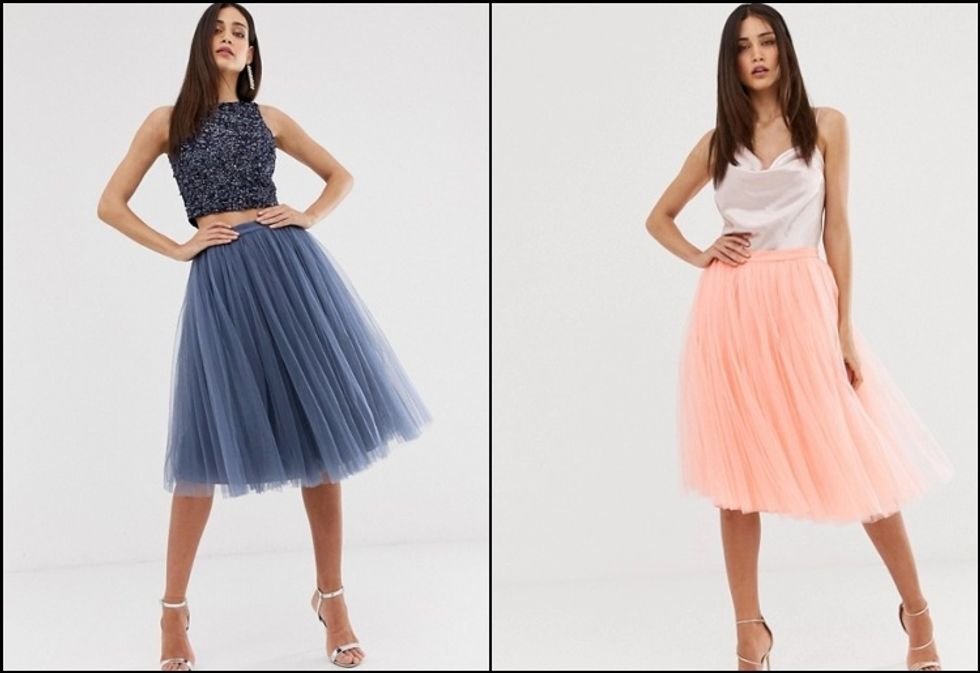 Styling a Ball Skirt
Ball skirts are full-length that come till the toe. These are voluminous skirts that are made with fancy materials like taffeta. These are greatly suitable for fancier occasions like the ballas. But you can wear one with a casual top as well to tone down the look a notch.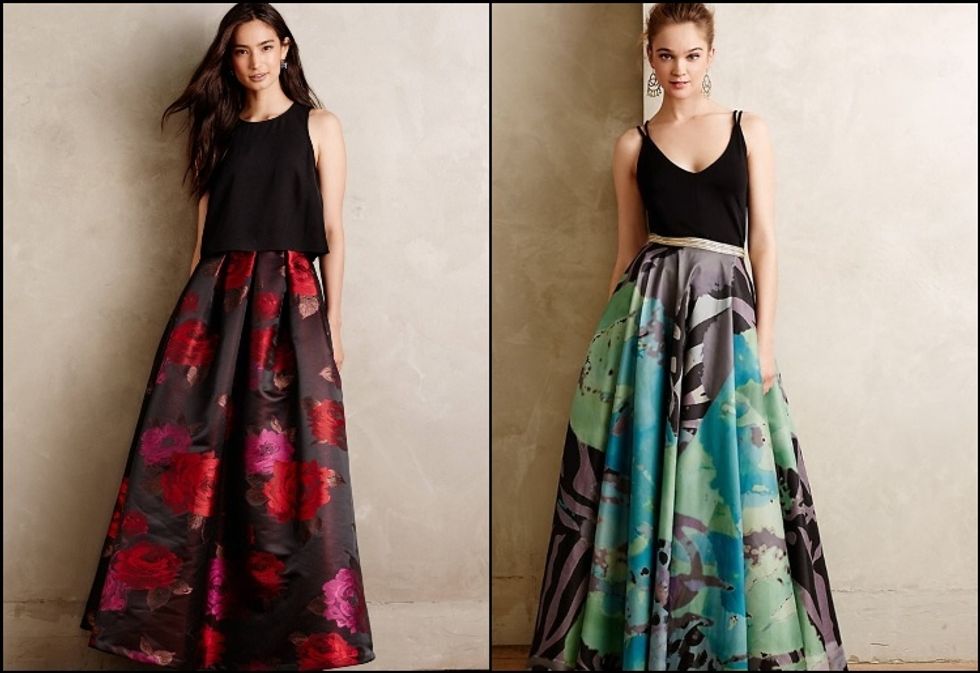 To look more classy, dress up in a fitting blouse along with a ball skirt. Wear a pencil heel to look your most feminine. You can also take a chic belt and wrap it around your waist. Do not forget to smile. A woman looks her best with a smile on her face!