I have studied Creative Writing both in my undergraduate and graduate studies; in both, the focus is on creating content that taps into the human spirit in the literary sense. However, I struggled because I had a bounty of ideas to use but no way to implement/organize them.
When I took a course offered on LinkedIn Learning on productivity hacks for writers, my perspective on the craft changed. These hacks were too good not to share, especially when it came to using technology to organize your writing. Here are three apps that changed how I organized my thoughts & ideas as well as stayed on top of my writing.
1. Evernote is great to use for organizing research.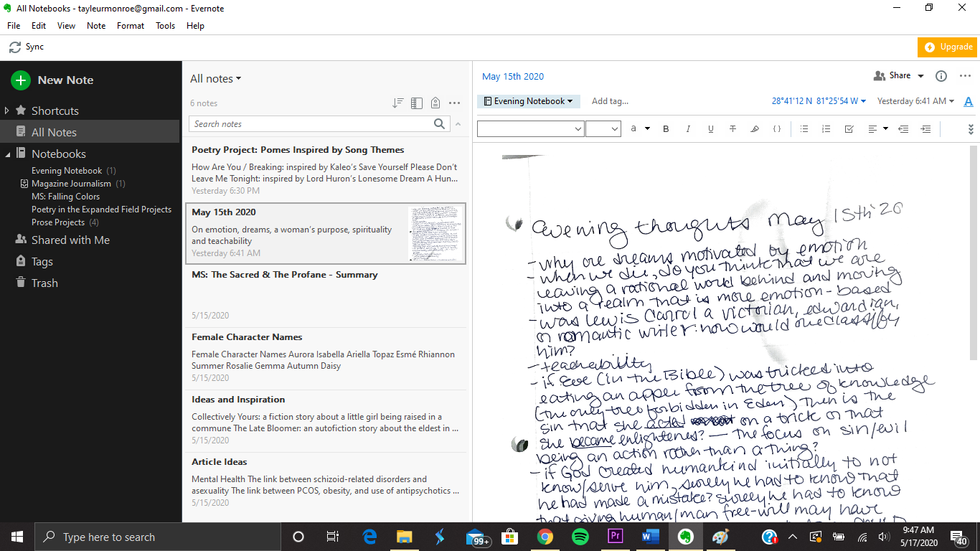 Taylor Monroe
This app is free to use for up to two devices. In this app, you can clip articles from the web, create multiple notebooks for different writing projects, tag your notes so that you are able to find them, and so much more. One cool feature that I like is that you can take a picture of something you had handwritten and it will convert it into a white page.
For writers, Evernote helps with organizing your research and thoughts about whatever it is you're writing about. I've used it in regards to my poetry; I have so many different ideas for different poems that I lose sight of it when it all amasses on the hard drive that is my brain.
Using Evernote has fleshed out my poems to make them elegant and streamlined with intricate details and themes. To get started, watch this three-part tutorial by Carl Pullein.
2. Trello is great for organizing feedback.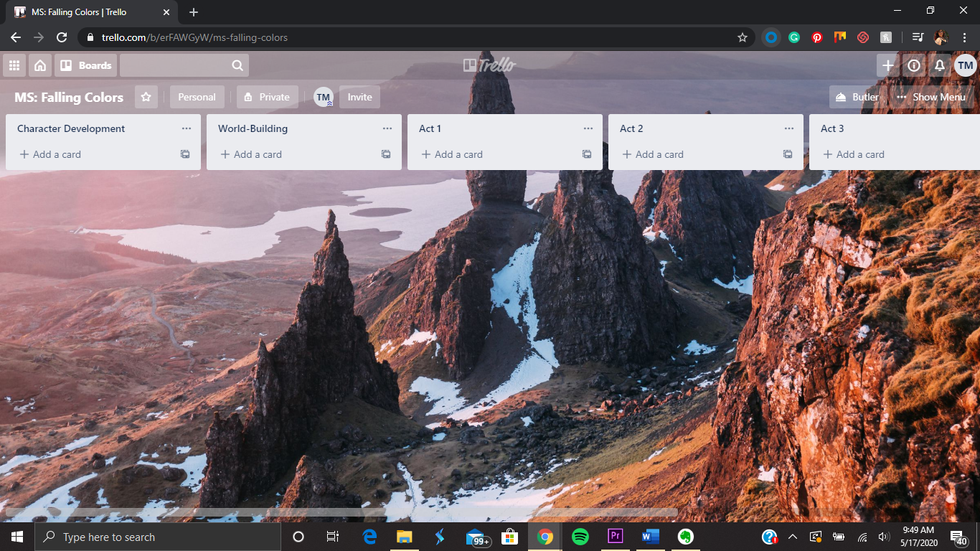 Taylor Monroe
This app is great if you are finished with a manuscript/piece of work and have received feedback. You can organize it however you want, but this is how I chose to organize mine. You can add images of what your characters might look like, tag whoever said what, and move the points to a completed list when you're done.
Using Trello has helped me with a current multimedia/poetry project for my graduate studies. After I had met with my advisers, I typed up what they had said about my packet. To see what needs to be done so that the project can be fully visualized has helped me prioritize what I need to do and.or learn before I submit again.
To get started, watch this video by Kimberly Jimenez.
3. Toodledo is great for organizing your tasks.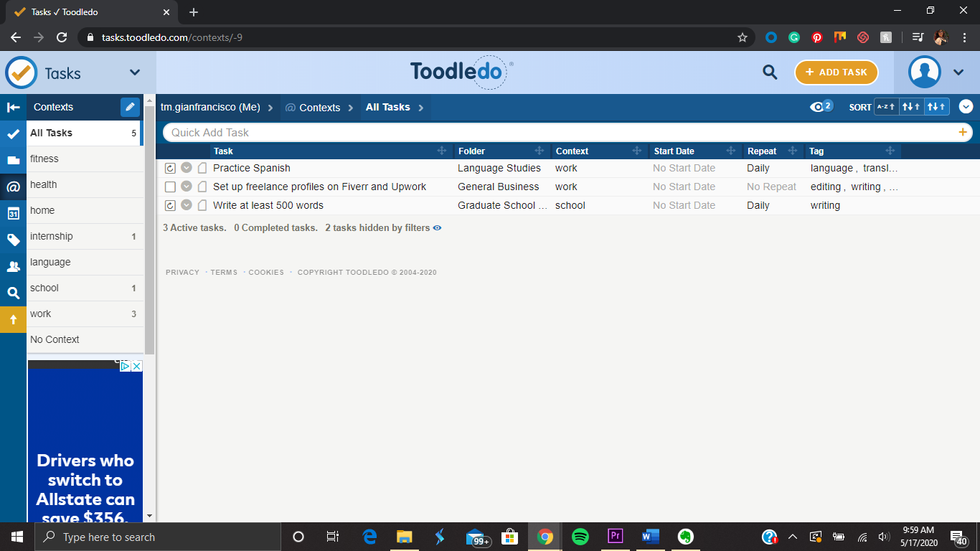 Taylor Monroe
It happens to the best of us -- we become so overwhelmed by what we need to do before school/work starts that either we procrastinate or don't complete them. Toodledo is an app that helps you prioritize what you need to do to meet a deadline or goal. However, it's only free for your desktop use.
You can organize your task list by priority, due date, or start date; you can make only your daily tasks visible; you can use tags to categorize each task. All in all, Toodledo is great because it also includes long-term, lifelong, and short-term goals you would like to meet and organize your task list to meet them.
I've used this app for my general use - not just for my writing - and it's improved my productivity overall. You can get started by watching this video by James Melendez.
Whether you are a Creative Writing student like me or a Business major, anyone can get a lot out of these productivity/organizational apps. Feel free to also check out the LinkedIn Learning course, "Productivity Hacks for Writers", to discover other hacks to get out of your head and/or writer's block!