If you have ever been in a tanning bed, you know it is easily the most boring 10 minutes of your life, and some beds are even longer than that! Unless you have a really good playlist of songs or you can take a quick nap, you usually just lay there, staring at the lights while the bed whirs and colors your skin. Here's just a few thoughts every girl has while in a tanning bed:
1) I hope I put enough lotion on... maybe I should get out and put on more...
No matter how much you think you used, you should always use more. Somehow it's better and you get more tan.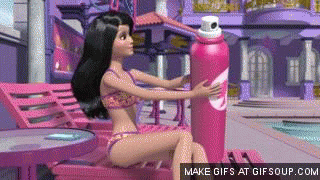 2) Maybe if I keep the fan on I'll sweat more and burn more calories….Okay nope can't do it with the fan on.
It gets way too hot in these beds to have that fan off, no matter how many calories you could burn.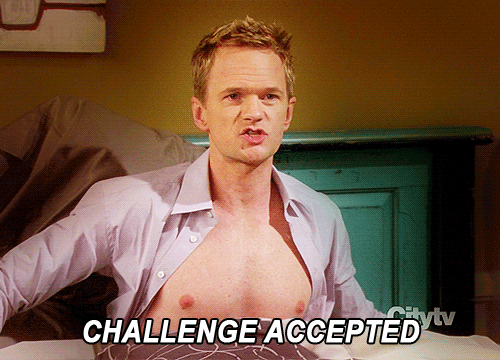 3) Maybe if I put the towel under my head, I can make a little pillow!
And when there are no towels? Well, that is just a disaster and you have to make do with your hair or shirt.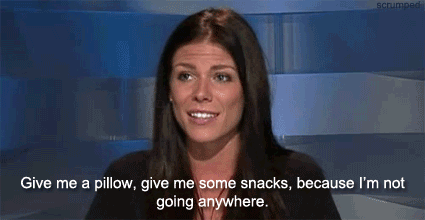 4) Haha, imagine if I got stuck.
Whenever this thought crosses my mind, I have to lift the bed a little bit to make sure it'll still open and will let me out.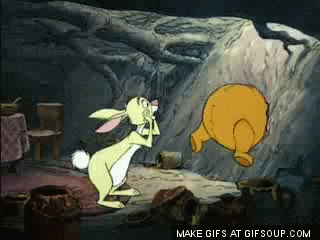 5) Do you think I'm tan yet?
No, 10 minutes is not enough time to become a new shade.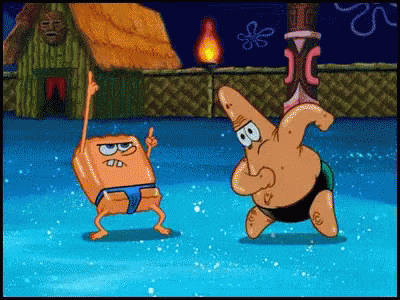 6) Do you think they cleaned this bed? They have to, right?
Although it is on their list of things they have to do, you always wipe it down right before you get in anyway. Just to be sure...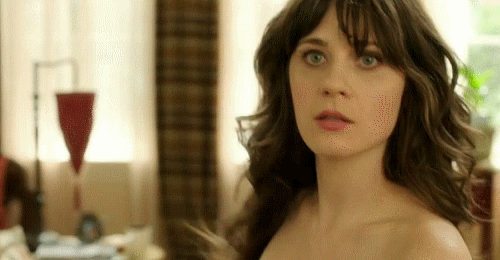 7) Let me put this in my Snapchat story! Cute little emoji... perfect!
Every girl has done this picture at least once.
8) Do you think they can hear me singing? Oh well...
The employees will be getting their own personal rock show today!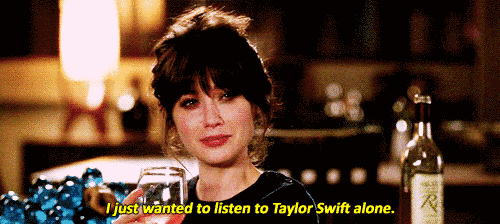 9) Is it illegal to tan twice in one day?
Yes, yes it is,...though it doesn't stop you from thinking you can get away with it though.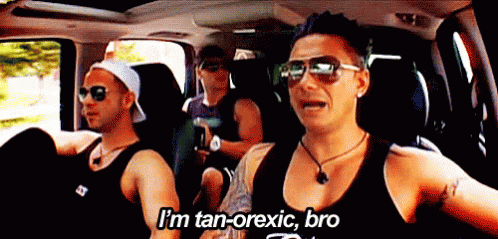 10) If I don't move, I can't get weird tan lines.
I speak from experience that this is not a true fact though it doesn't stop me from testing it out.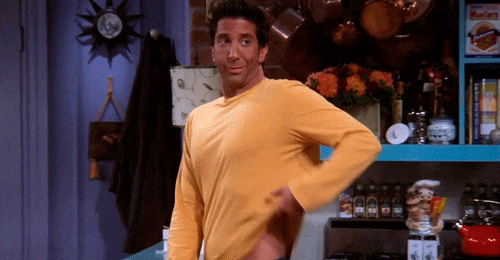 11) I hope my goggles don't give me a raccoon tan.
One can only pray...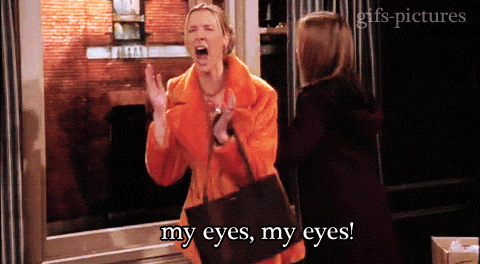 12) I've only been in here for five minutes, are you serious?
Beauty and perfection take time!

13) $80 lotion are they serious? Oh my gosh, it smells like pina coladas! Okay, yes, I'm buying a bottle.
Lotions are ridiculously overpriced, but that will not stop you from having the nicest smelling one, like Snooki's brand... because of Snooki.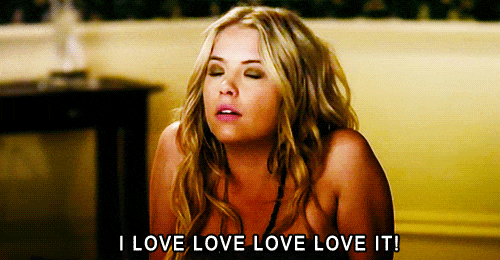 14) Am I even getting tan? Is this doing anything?
Despite popular belief, it is doing something.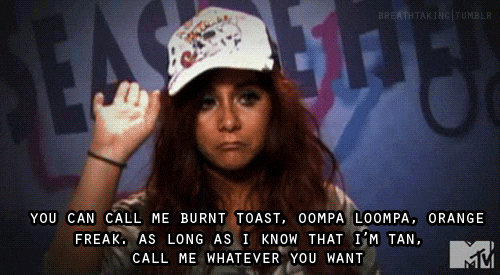 15) Ugh, finally I'm done. And I burnt my butt….
Always. Never fails.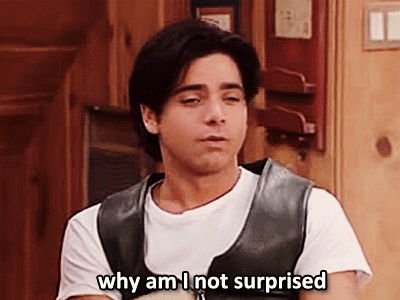 A special thanks to my friend Liza who helped me think of these!