Oh, "Suicide Squad". I absolutely loved it. Unfortunately, the Rotten Tomatoes score of 26% is indeed an indication of how many questions the viewers were left with, including those below.
1. How exactly does Superman die?
In the opening scene of "Suicide Squad", Viola Davis' character Amanda Waller tells of how Superman's absence creates the necessity for new heroes. The entirety of the public wears a solemn expression and their t-shirts bare a single word: "remember". Yet somehow, amongst these indications of Superman's death, Waller fails to explain HOW he died, instead insinuating that the answer lays in DC's "Batman vs. Superman: Dawn of Justice". Unfortunately, some audience members like myself paid to see "Suicide Squad" and not "Dawn of Justice", and would have appreciated this little bit of context.
2. Why do we hardly see Batman or Joker?
Most everyone who went to see "Suicide Squad" first contained their excitement by watching the trailer, over and over again. And when they watched that trailer, they watched a crazed, green-haired Jared Leto shock a once-innocent Dr. Harleen Quinzel, and they watched Batman hold on for dear life atop the Joker's car. Those who did some additional research discovered that Jared Leto, a method actor, played his part from start to finish, sending the cast beyond disturbing gifts. His performance was highly anticipated, but when the film came to theaters, viewers were disappointed to see the Joker featured on only a few occasions. Throughout "Suicide Squad", his sole purpose was to convert Harleen Quinzel to insanity and save her from Waller, NOT wreak havoc throughout the city. As for Batman, he's seen arresting Deadshot and Harley Quinn, and that's it. In fact, he's featured so little, it took me the duration of the movie to realize his role was played by Ben Affleck.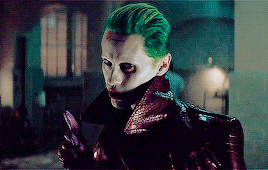 3. Where was Batman during Enchantress' reign?
As Amanda Waller made clear in the film, Superman is no more, and yet Batman is alive and well. This much is made obvious when he rides atop Joker's car in his efforts to arrest Harley Quinn. Obviously, Batman would be no match for Enchantress on his own, but why couldn't he contribute to the efforts to stop her? Any conflict that arose on the Squad's behalf could be prevented by the explosive chips inside their necks, and yet he is all but absent as the city is destroyed.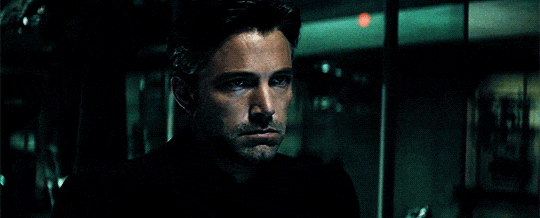 4. What does Enchantress look like without June?
In Enchantress' origin story, her physical features very much mimic those of June even before she enters her body. This then begs the question of what she looks like when not in possession of another being. Take her brother, for instance. The audience only recognizes him as the people he inhabits, and when they both die, very little remains to distinguish their individual features.
5. What are the origin stories of Slipknot, Katana and Killer Croc?
After being thoroughly introduced to Deadshot, Enchantress, Harley Quinn, Diablo and Boomerang, the other three characters, Slipknot, Katana and Killer Croc, are hardly introduced at all. Slipknot simply waltzes onto the base camp, Killer Croc is labeled as "evolution gone backwards" and Katana suddenly appears on the transport helicopter, where we're told that her blade traps the souls of her victims. Sitting through the film, I wanted to know so much more about these members of the squad. How did Killer Croc come to be that way, and who killed Katana's husband? Come on DC, I need some answers.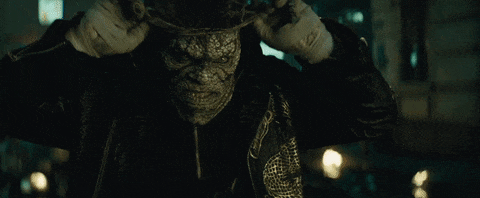 6. If Amanda Waller was a metahuman, what would her name/power be?
Some critics are calling her the scariest character in the movie, and I would agree. I mean come on, she executed an entire team of innocent government officials in about thirty seconds and without blinking an eye. Amanda Waller? No. She's bad, she plays dirty...How about Amanda "Squalor"?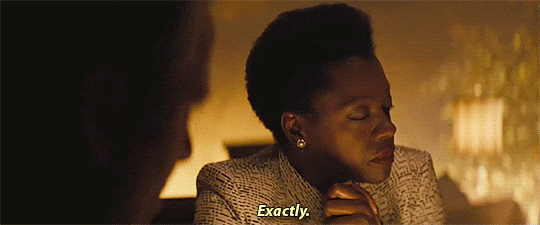 7. What exactly is going on between Deadshot and Harley Quinn?
#RelationshipGoals. That's what so many are considering Harley Quinn and her beloved Mr. J to be. While I might not agree with that at all, you gotta give the girl some points for dedication. Jumping into a vat of acid as a proclamation of love when you know you can't swim? Let's just say she loves the Joker A LOT. Yet from the movie's start to the end, Headshot expresses a fair amount of interest in Harley. From their agreement to be friends, his refusal to shoot her on Waller's request, and his disappointment at her faked willingness to join Enchantress, Deadshot clearly cares more for Harley than the others. The question is why, and we can only hope the answer reveals itself in future films.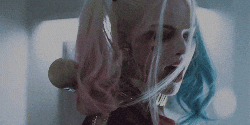 8. How did the nickname "Puddin" come about?
Just a little "food" for thought.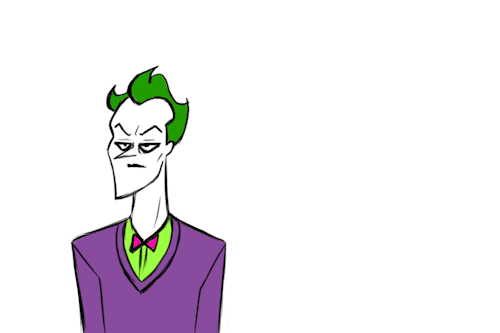 9. Was it the electrotherapy that gave Harley her accent?
Honestly, how did she go from having a Australian accent in real life, to no accent as Dr. Quinzel and a New York accent as Harley? Must've been the electrotherapy. That, or Margot Robbie is just an incredible actress.
10. Where is "home"?

"Let's go home". These are the three words that Joker whispers in Harley's ear as he breaks her out of prison in the final scene, but where is home? Given that Harley has spent so much time locked up, viewers like myself are now anticipating a possible sequel that looks deeper into the lives of these two, but until said film premieres, we can only imagine what the plot may entail... An expansion upon Harley's marriage fantasy perhaps?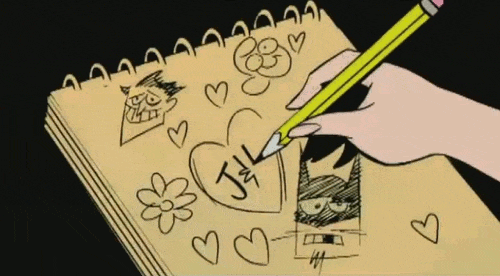 With little involvement on behalf of Joker and Batman, and a plot that raises these many questions, the poor Rotten Tomatoes score for "Suicide Squad" is easily understandable. But what's also understandable is the potential the film has to serve as the foundation for an even better sequel, and until then, that's all folks.