Leslie Knope, the star in NBC's hit television show "Parks and Recreation", is the epitome of a strong and empowered woman. She is caring, passionate, and persevering. Leslie knows her goals and will do anything to achieve them. Here are a few of lessons we could all learn from her:
1. Be confident

Leslie is always confident in herself. Her confidence is one of her best leadership qualities.
2. Organization is key

Whether it is binders or color coding, find what organization system is good for you and stick to it.
3. Be passionate and all-in with anything you do

Leslie loves everything she is involved in. It makes it much more enjoyable.
4. Make your work load fun
Leslie makes every moment of work fun. Even when she has to work outside of office hours she is not complaining. She loves her job, which makes life more memorable.
5. Let your friends know you appreciate them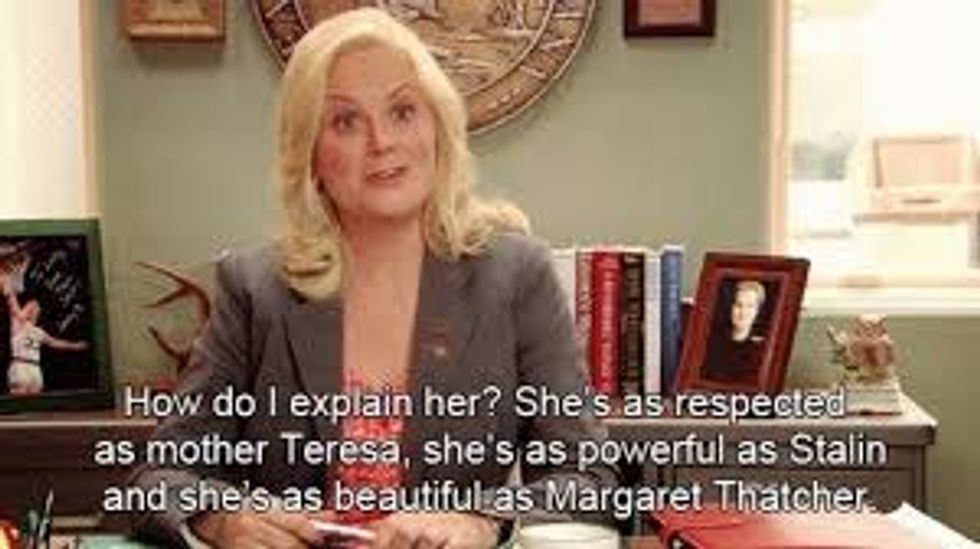 Everyone loves a good compliment. Sometimes being friends can be tough, so be sure to let them know you appreciate them.
6. Be aware of your priorities
Know what you value and stick to it.
7. Never underestimate the power of a woman

8. Be friends with people that are different than you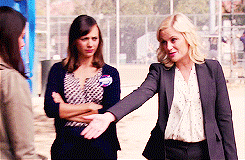 Leslie is friends with people with many different personalities. She finds the best qualities in each person she encounters.
9. Take some time to relax

Obviously, Leslie does not do this very often. Sleep can be crucial to being successful and energized.
10.It's okay to have breakfast for dinner

Always.
11. Dance a little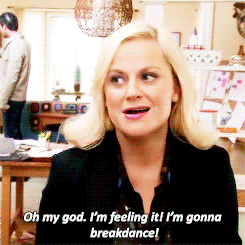 Take a break from work and bust a move. It'll be fun, you won't regret it!
12. Take pride in where you come from


Love your hometown. No matter where Leslie goes she will always love Pawnee. Love the town that helped shape you into who you are today. Go back and visit occasionally.
13. Celebrate the small things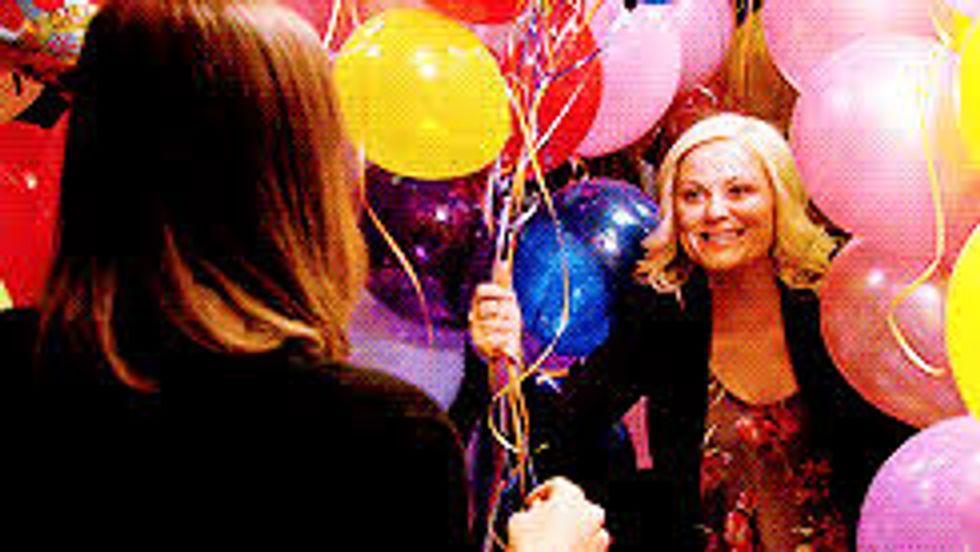 Always. A win, a birthday, acceptance, or really ANYTHING!! Do it for Lil' Sebastian.
---
Leslie lives a very interesting life and so can you. Fall in love, work hard, and positively influence those around you. That's what Leslie did and you can too.