Recently, I've moved to Quincy, Massachusetts. I was skeptical of moving here at first because I've always seen Quincy as like a "mini-city" comparing it to Boston. Don't get me wrong, I love Boston and Quincy, but being in a city seems like it would be too busy for me. Quincy actually has that feel to it where you're close enough to the city but you're not actually in it. Here are some of my favorite things to do in Quincy so far, and also some things I'm dying to check out while I'm here.
1. Quincy Quarries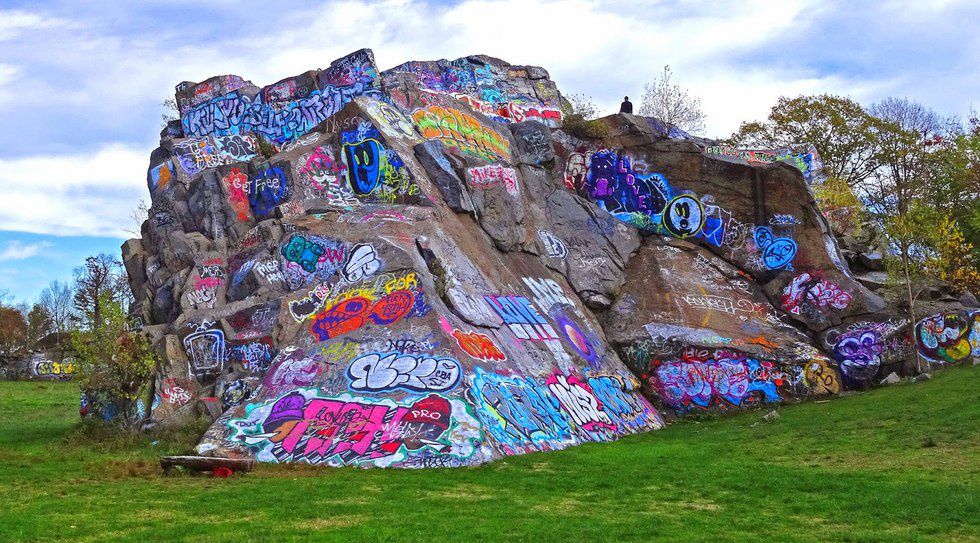 Located near the Granite Links golf course, the Quincy Quarries used to be these big quarries full of water back in the day now it is all filled in with grass and the giant rocks. The quarries consist of rocks covered in artwork and graffiti. If you're looking for a new place to hike and looking for views of, not just the quarries, but of some great art work too, they are a must see.
2. Wollaston Beach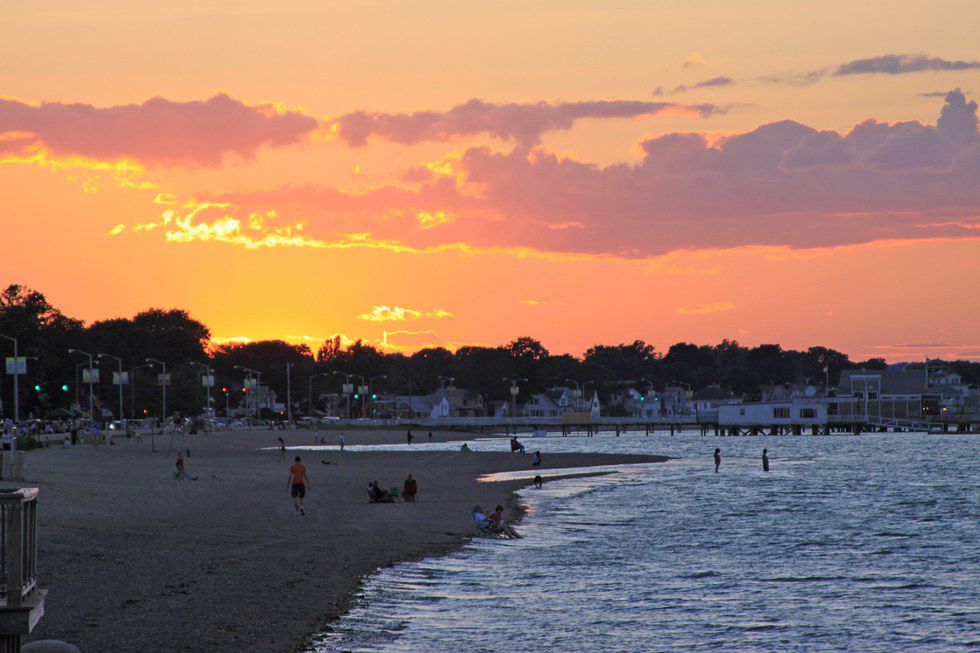 Wollaston beach is not the best beach for swimming, but it definitely is a beach with a view. Sit on the sand and watch the planes fly into Boston or take your boat out into the water from their beautiful yacht club. In the summer time, one of my favorite things to do is enjoy some seafood and ice-cream from the restaurants near the shore, The Clam Box and The Ice Box.
3. Granite Links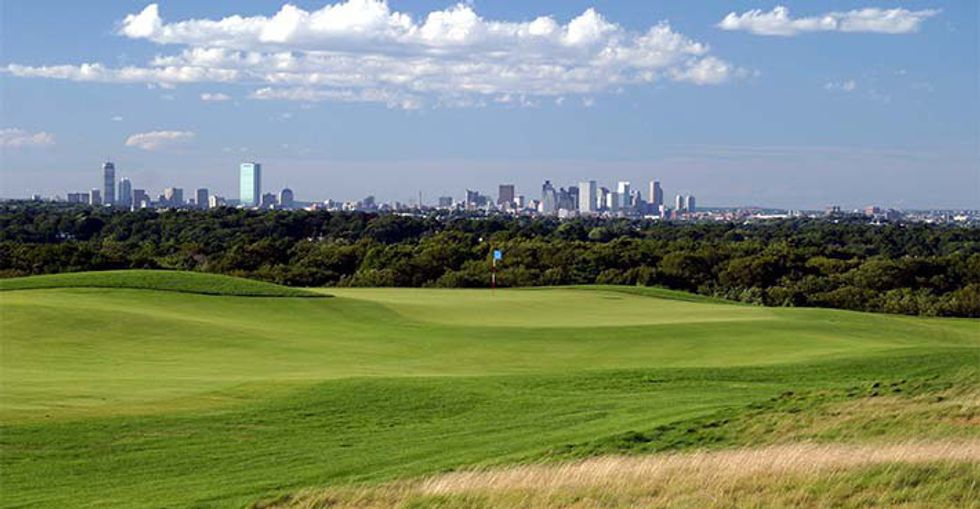 If you're in to golf, you'll love Granite Links golf course. Play a few rounds with a view of the Boston Skyline in the background and even enjoy some fine dining at their beautiful restaurant on the hill.
4. Marylou's Coffee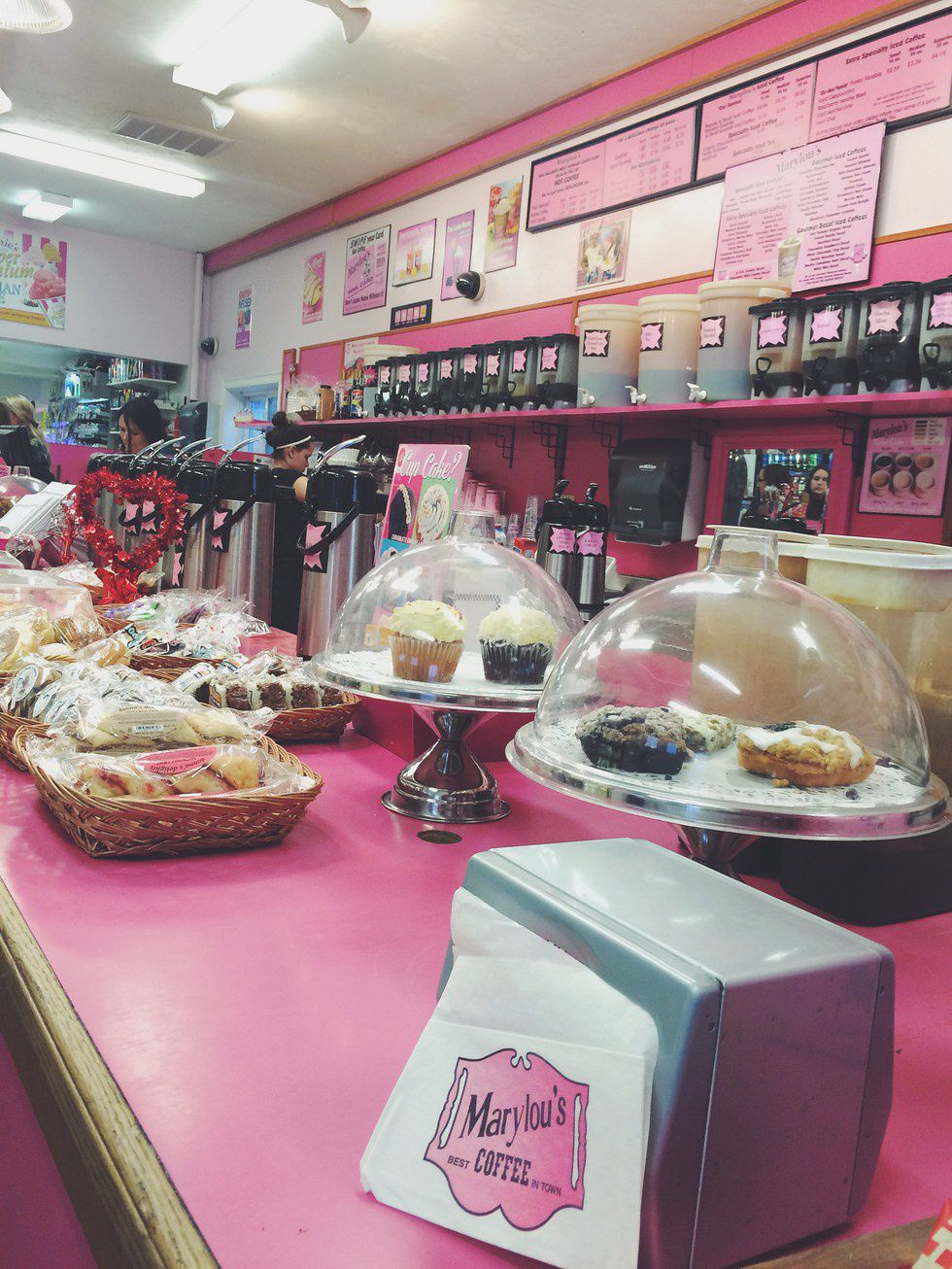 The infamous Marylou's coffee shop has a few locations in Massachusetts but one of them would be in Quincy on Willard Street. Marylou's is most known for it's hot pink store and it's creativity when it comes to coffee and frozen drinks like the "Oreo cookie monster". If you're not feeling coffee, you can try their red-bull infusion drinks as well which come in a variety of flavors.
5. Marina Bay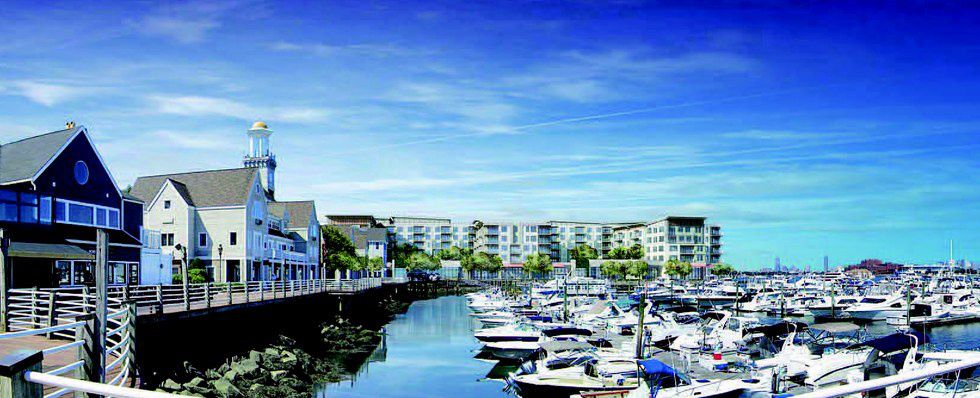 Marina Bay is beautiful area where you can sit and watch the boats come in, or shop amongst the stores, take a nice stroll along the board walk, or sit down for dinner. The pictures of Marina Bay are so incredibly beautiful so I cannot wait to experience this for myself.
6. Adam's National Historical Park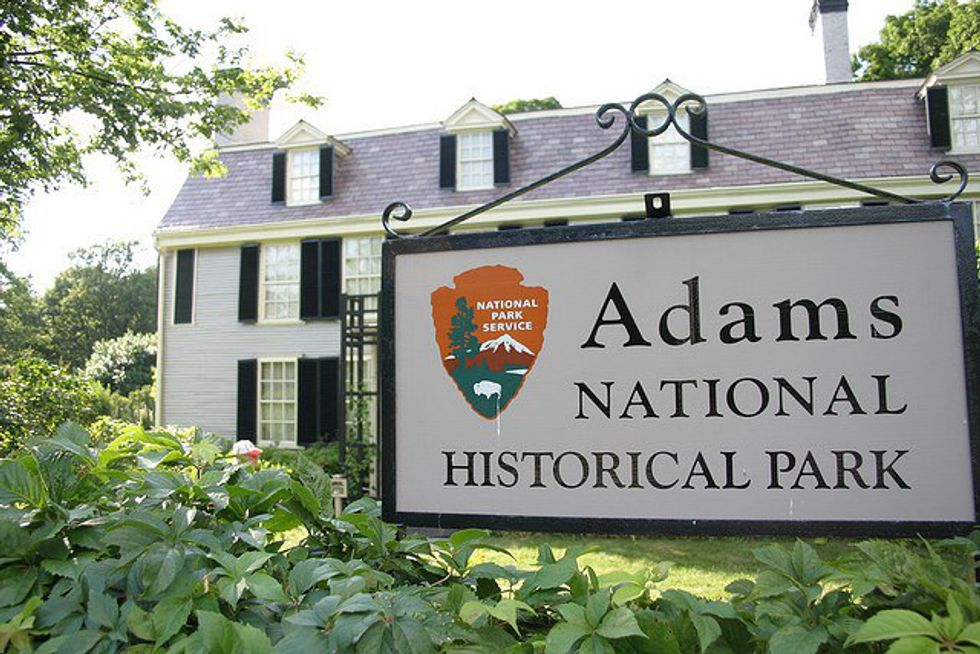 Take a dip in to the history of not just Massachusetts, but the background of our country's leaders through this historical park.
7. Take the T in to the city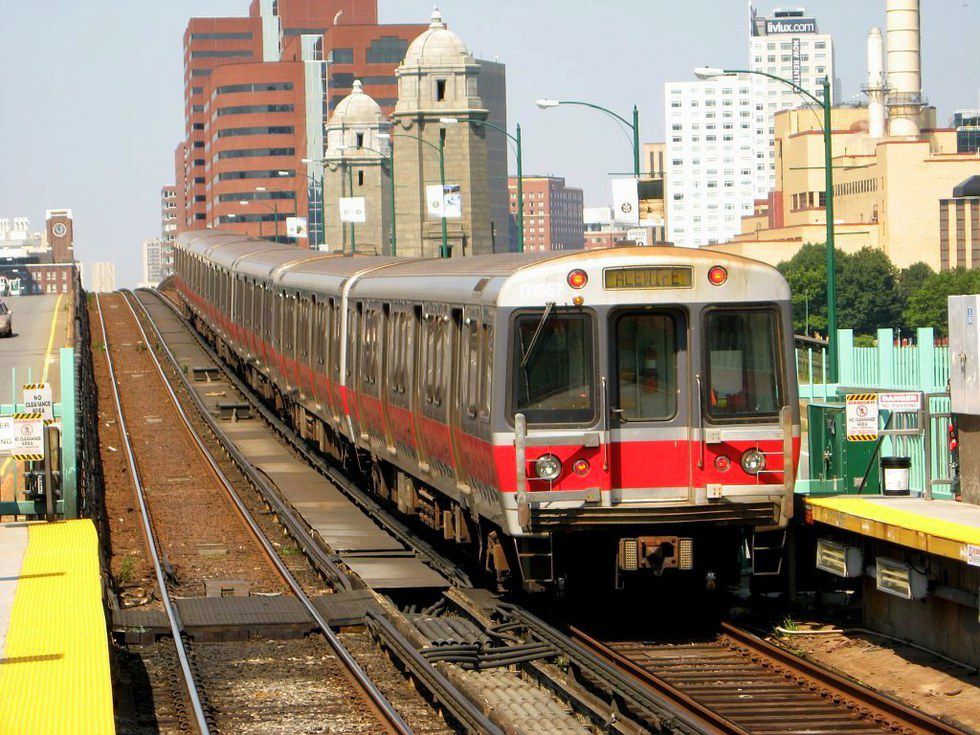 With multiple red line stops, it is super easy to grab a train in to the city of Boston. With the night life and so many things to do, being this close to the city without actually being in the city is quite nice.