For my 18th birthday/graduation, my mom took me to New York City because I have wanted to go back for years. I first visited NYC when I was 8 years old, so needless to say my bucket list had grown tremendously in 10 years. At 8 my to do list consisted of the American Girl Store and eating a street corner hot dog, so it was exciting experiencing some parts of the city for the first time with my mom. On May 31, 2019 at 6:00 a.m., my mom and I set out on our little adventure. Here are the top 5 things that I enjoyed when I visited the city, and recommend you try as well.
1. Chinatown
The first thing/place that needs to be visited is Chinatown. My mom's only request all week was to get a fake Louis Vuitton purse, so Chinatown was one of our first stops. One of the things I love about NYC is how the vibe from block to block changes on a dime. One second we were in the West Village, and not five blocks over we were in Chinatown. Let me tell you, it was an experience. It was extremely crowded, and very overwhelming. At one point, we were standing on the corner of the street, and I kid you not at least 10 people came up to us asking if we would buy something. You just have to politely turn them away, and they will leave you alone. Chinatown may not be the most fun for some people, but it is definitely something to experience at least once.
2. Times Square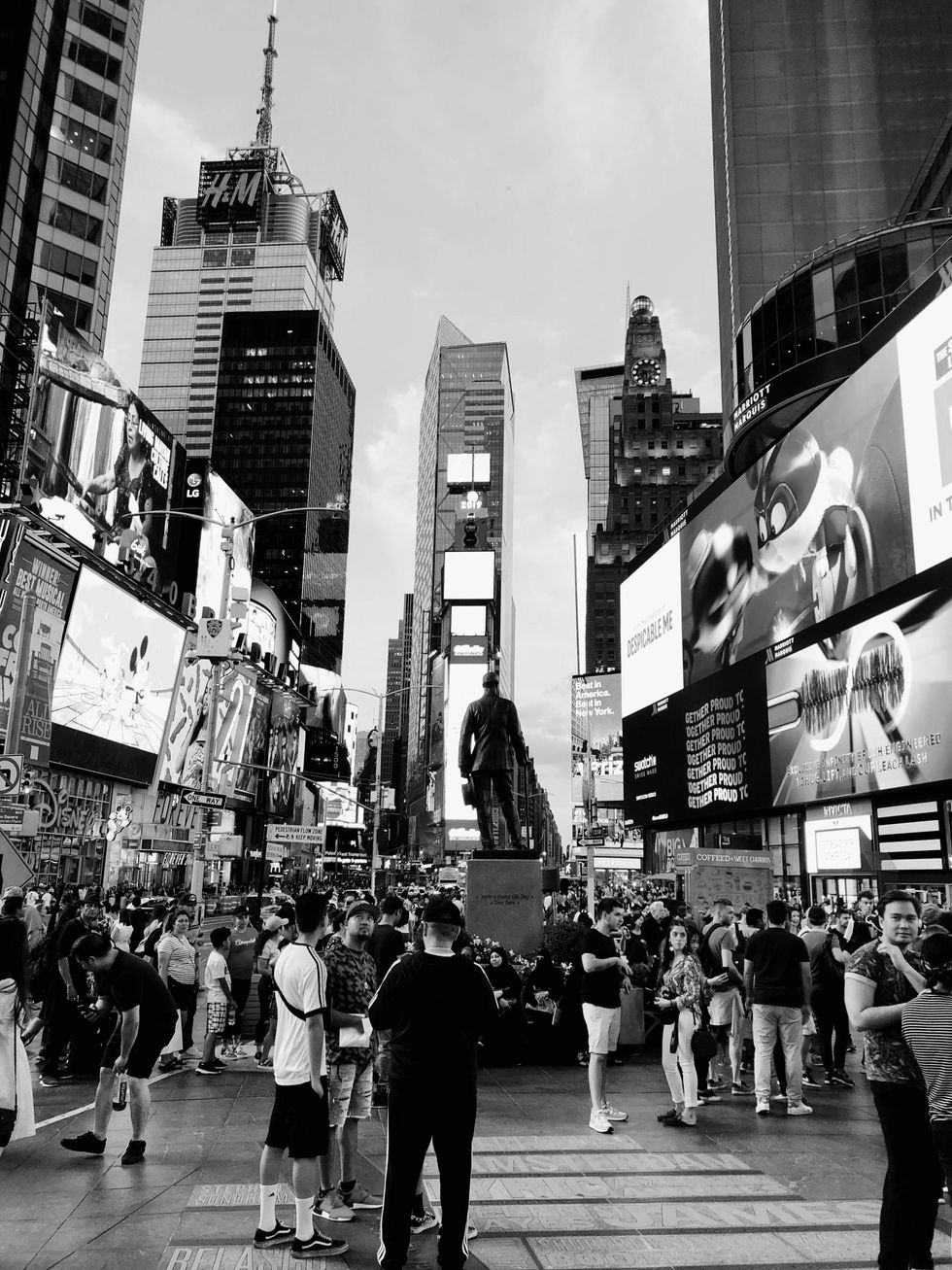 Time Square, NYCPhoto taken by Me.
Everyone knows that you have to go to Times Square when you visit NYC. I mean, it's just a must, but you absolutely have to go at night. Before this trip, I had been to NYC twice and went to Times Square both times of course, but I had never seen it at night. For some reason, to me, it is a whole different vibe. Looking up at all the lights around you is such a cool feeling. Seeing Times Square at night was the number 1 thing on my list for the trip. I will never forget, it was the last day of our trip, and we had walked so much all week. We tried to make it over a lot sooner, but we would start so early, and by the time we got to dinner we were so exhausted and could not make it. So, we set aside the last day to spend the whole day in Times Square. We shopped a little, ate, and sat and people watched. I would highly recommend sitting on the steps of TKTS people watch. It is the most entertaining thing. Times Square is now and will always be my favorite spot in the city.

3. 9/11 Memorial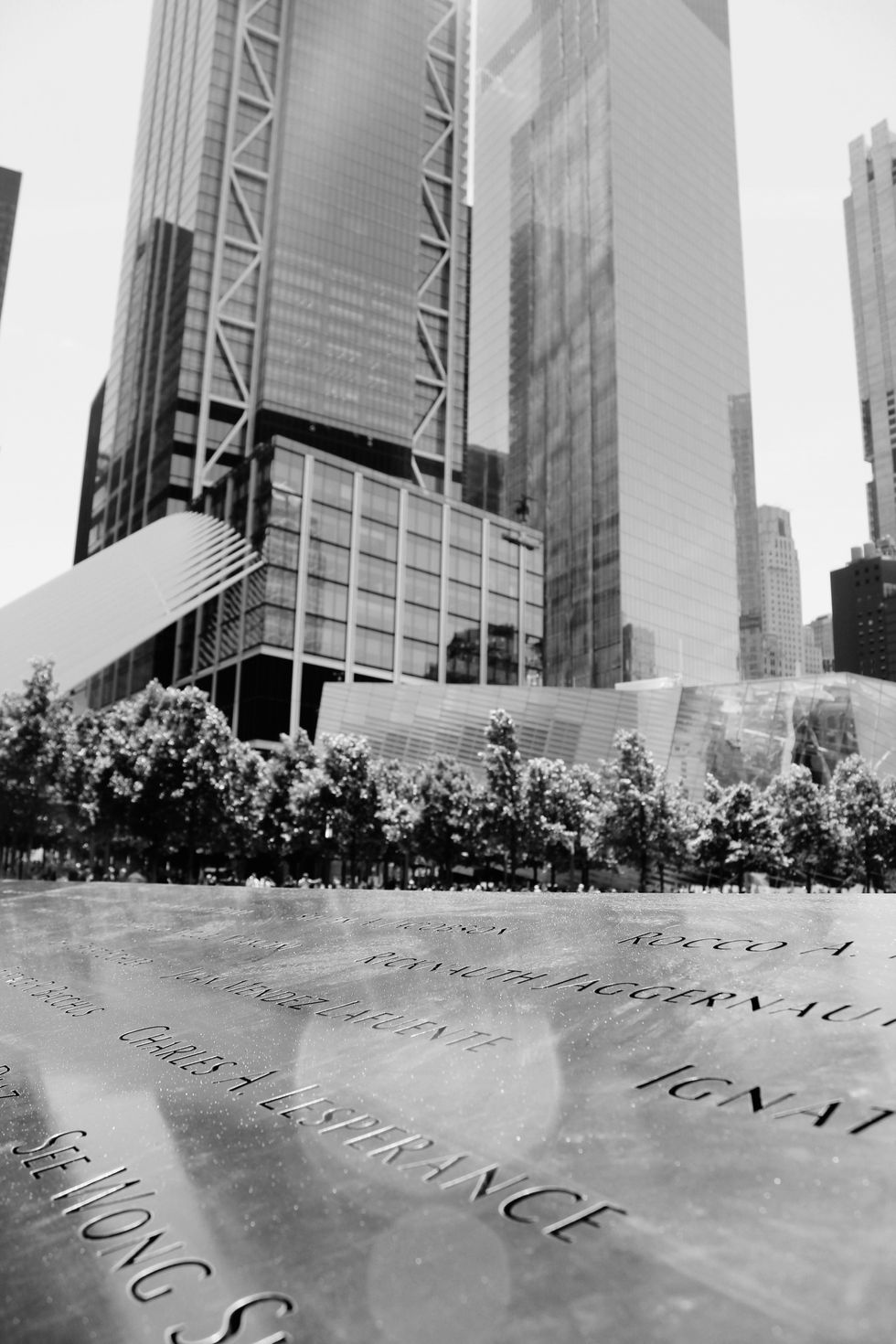 9/11 MemorialPhoto take by Me.
When I was 8, the 9/11 memorial was not yet finished. We went over to Ground Zero, but of course all we saw was construction. I told myself that if I ever got to chance to go back I had to see the memorial finished. Well, fast forward 10 years later, and I finally got to experience it. My mom had never seen it either, so it was something we got to experience for the first time together. Unfortunately, the line was too long to go in side the museum, but we did get to see the fountains. I was in awe. There are two huge fountains in the same exact spot as the two towers were before they collapsed. Around the fountain are names of people that were lost that day. For some reason, 9/11 makes me very emotional, so seeing all of these names really put into perspective how many people were actually lost that day, and that was not even all of them. Seeing those fountains is something I will never forget, and it is definitely something everyone should experience.

4. Brooklyn Bridge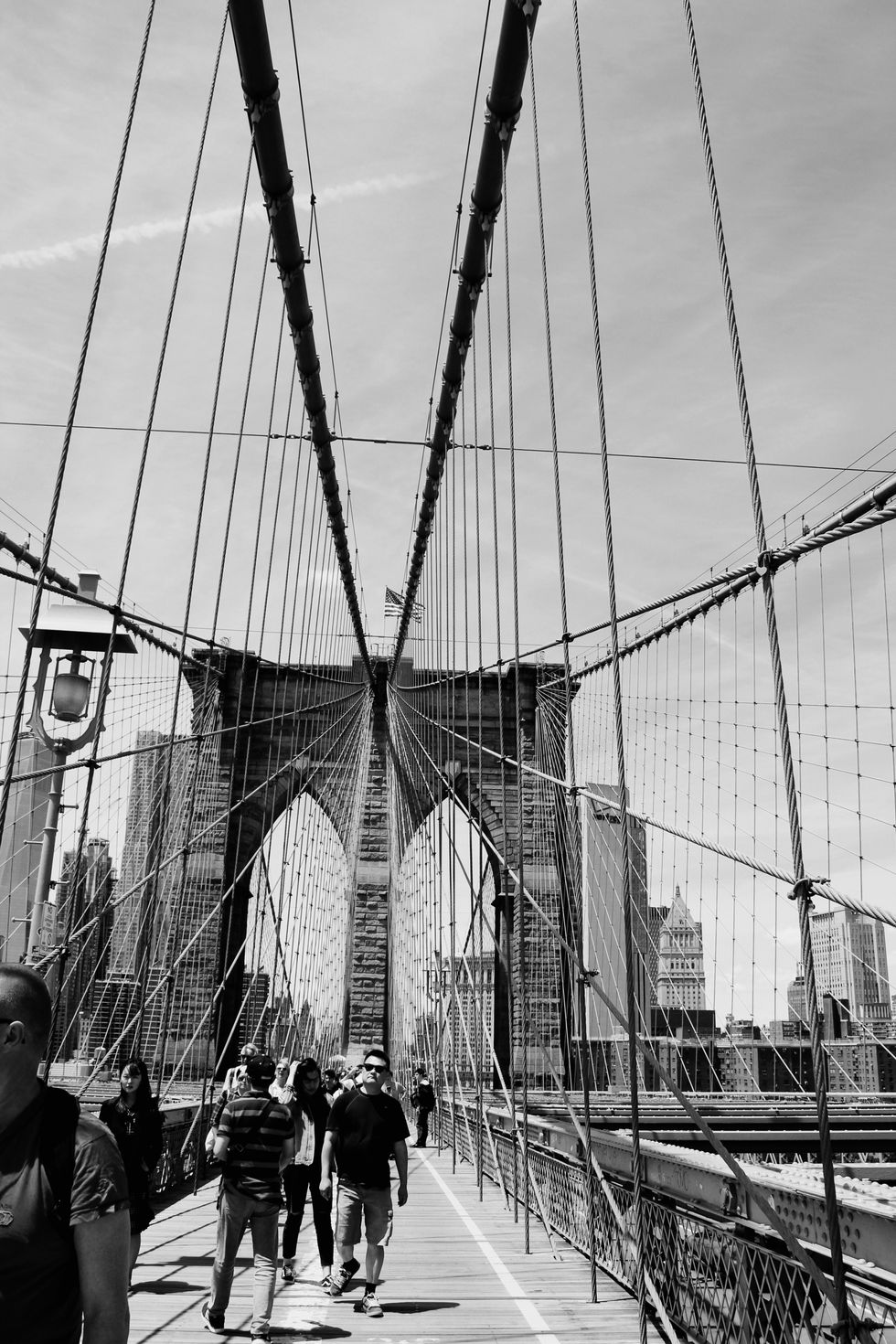 Brooklyn Bridge, NYCPhoto take my Me.
The next most important thing on my list was to walk across the Brooklyn Bridge. I am an avid "How I Met Your Mother" fan, so I was dying to see where Robin lived for most of the show. The bridge is really close to the Financial District, so after we visited the memorial, we walked across the bridge. This was definitely one of my favorite things we did. My mom and I have both never been to Brooklyn, so this was a new experience for the both of us. As pictured above, the bridge is beautiful. I was in awe. My favorite part was when we got close to the Brooklyn side, looking back at the skyline of Lower Manhattan. City skylines are one of my favorite things, and this one was tough to beat. Also, if you looked close enough, you could see the Statue of Liberty in the distance. This experience was 10/10 and I cannot wait to do it again.
5. Plaza Market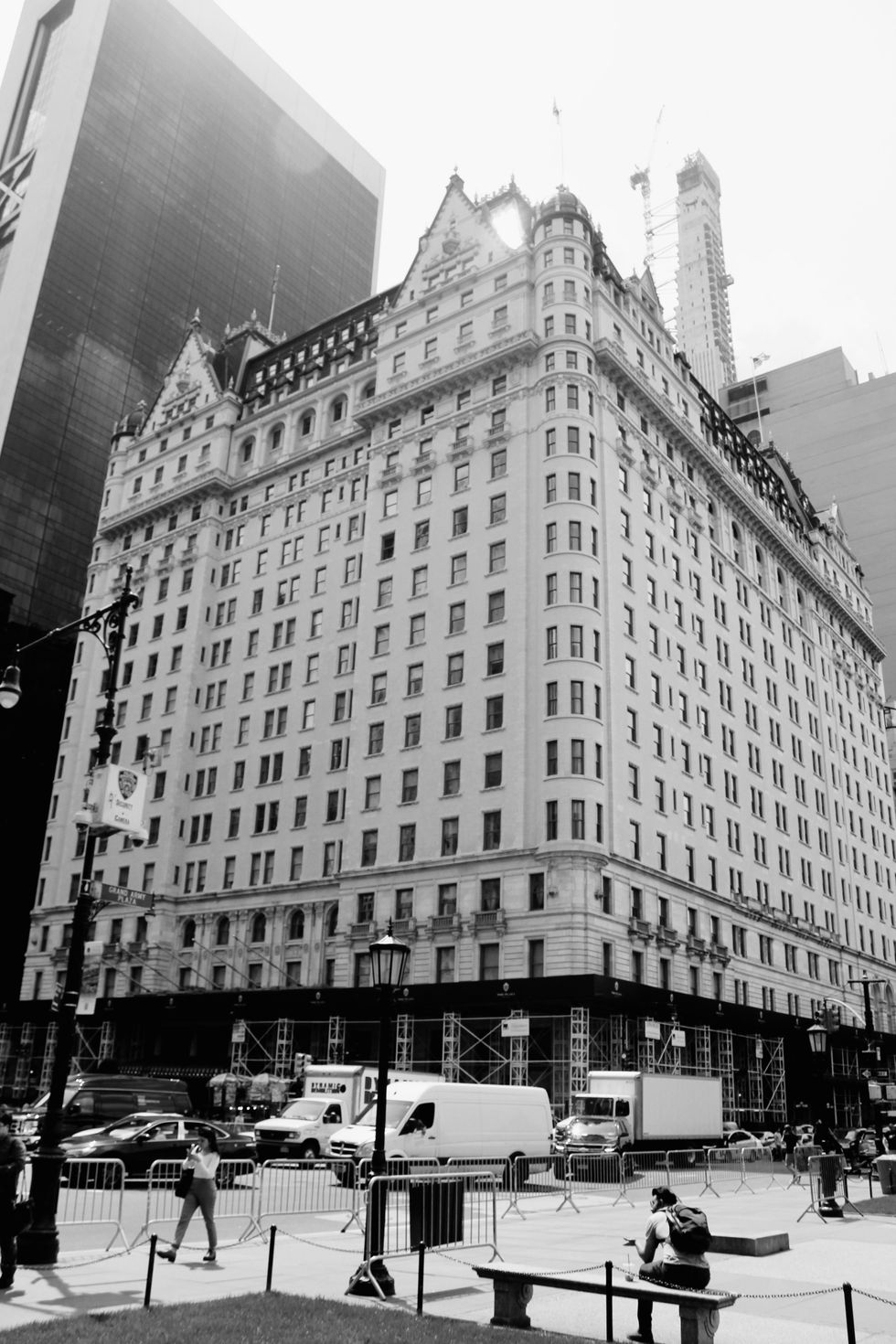 Plaza Hotel, NYCPhoto take by Me.
Last and certainly not least, you must visit the Plaza Hotel. Not only that, but you have eat breakfast, lunch, or dinner in the market below it. The last time we went to NYC, I got my picture taken in front of the Plaza, but we never went inside. This time we went inside and started wandering around. While doing this, we discovered a food market below it with dozens and dozens of options. One day we decided to have lunch there, and it was so good. I got fried riced from a little Japanese place, and my mom got soup and a sandwich from a sub shop type of place. We finished off the meal with macaroons. We both had never tried one before, but they looked too yummy not to pass up. While the Plaza is definitely something to check out, the market on the bottom is a must for one your meals. I guarantee you, you will not be disappointed.