Siri is probably my most favorite thing about owning an iPhone. I'm sure these questions can be used on the Android version. I was pleasantly surprised at some of the responses I got today. I made it to where my Siri is a British man and it's awesome. Here are some of the responses I got when I interrogated Siri.
1. What is 0/0?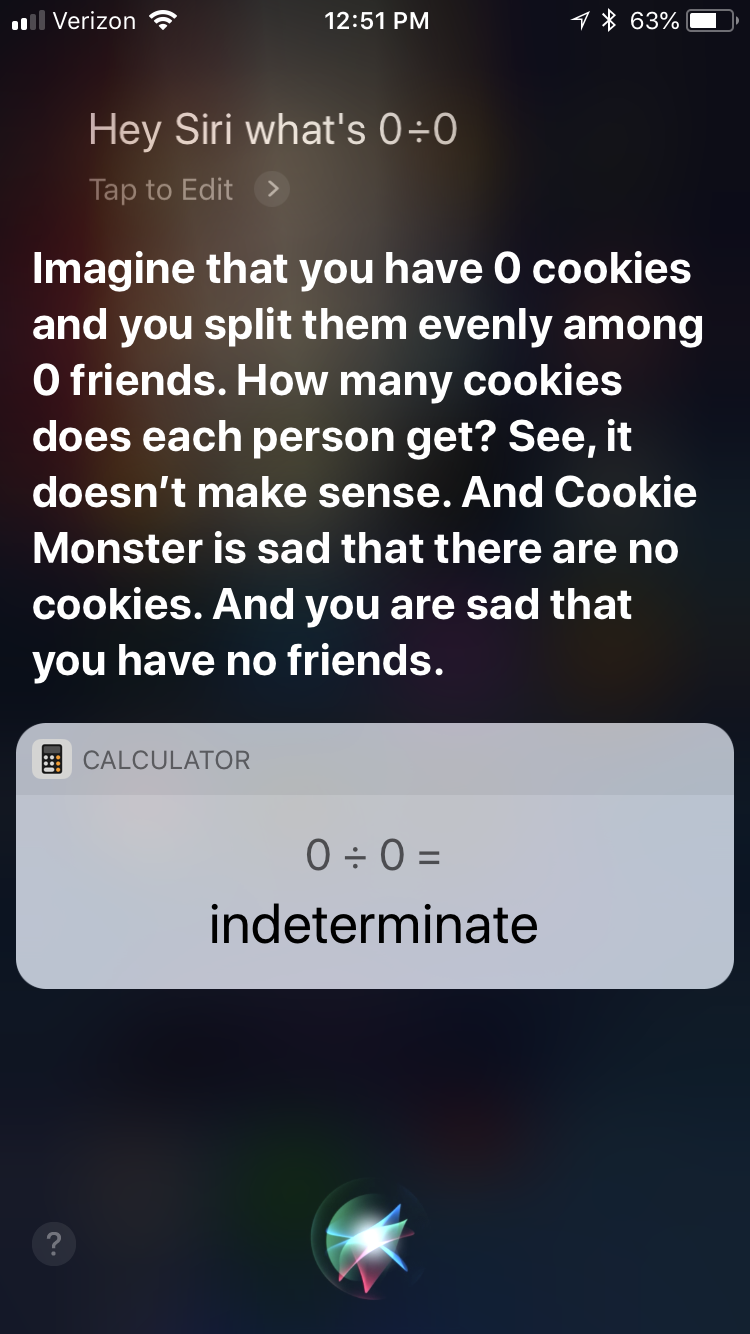 2. What does the fox say?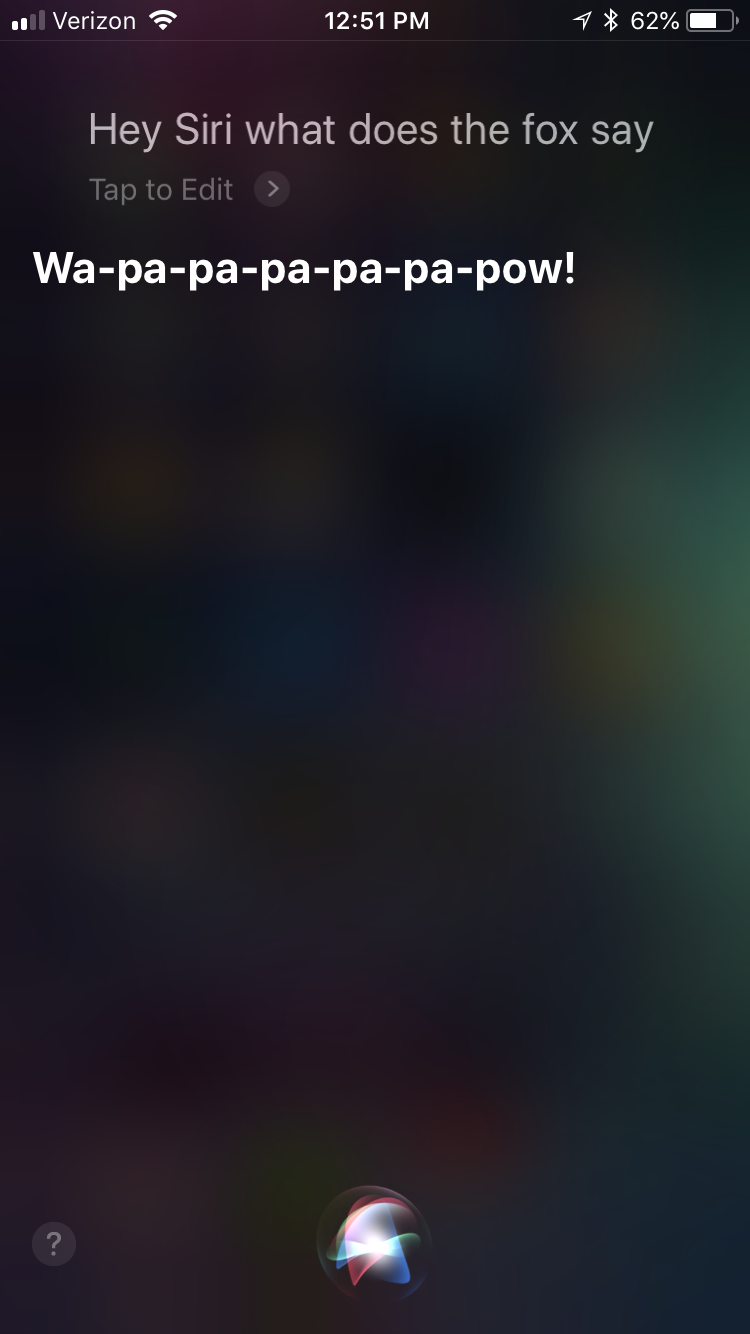 3. I see a little silhouetteo of a man
4. Will you marry me?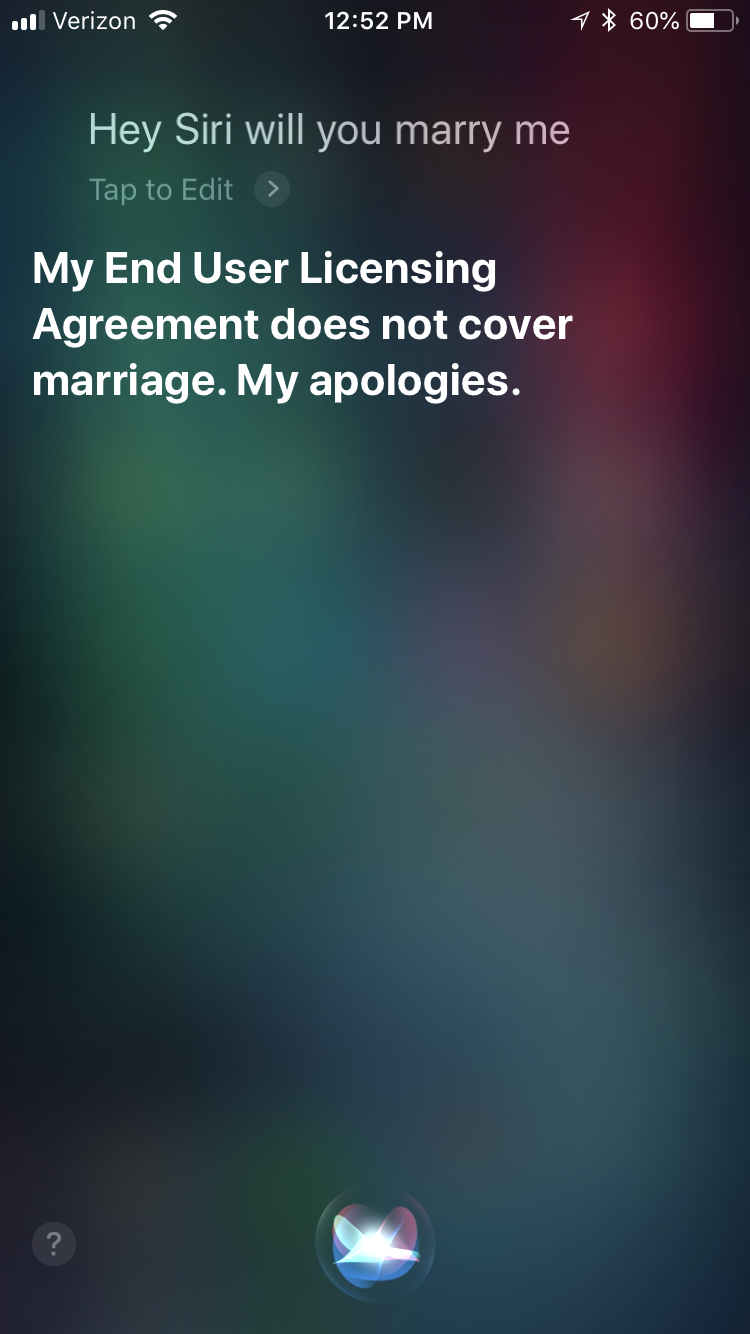 5. Will you go on a date with me?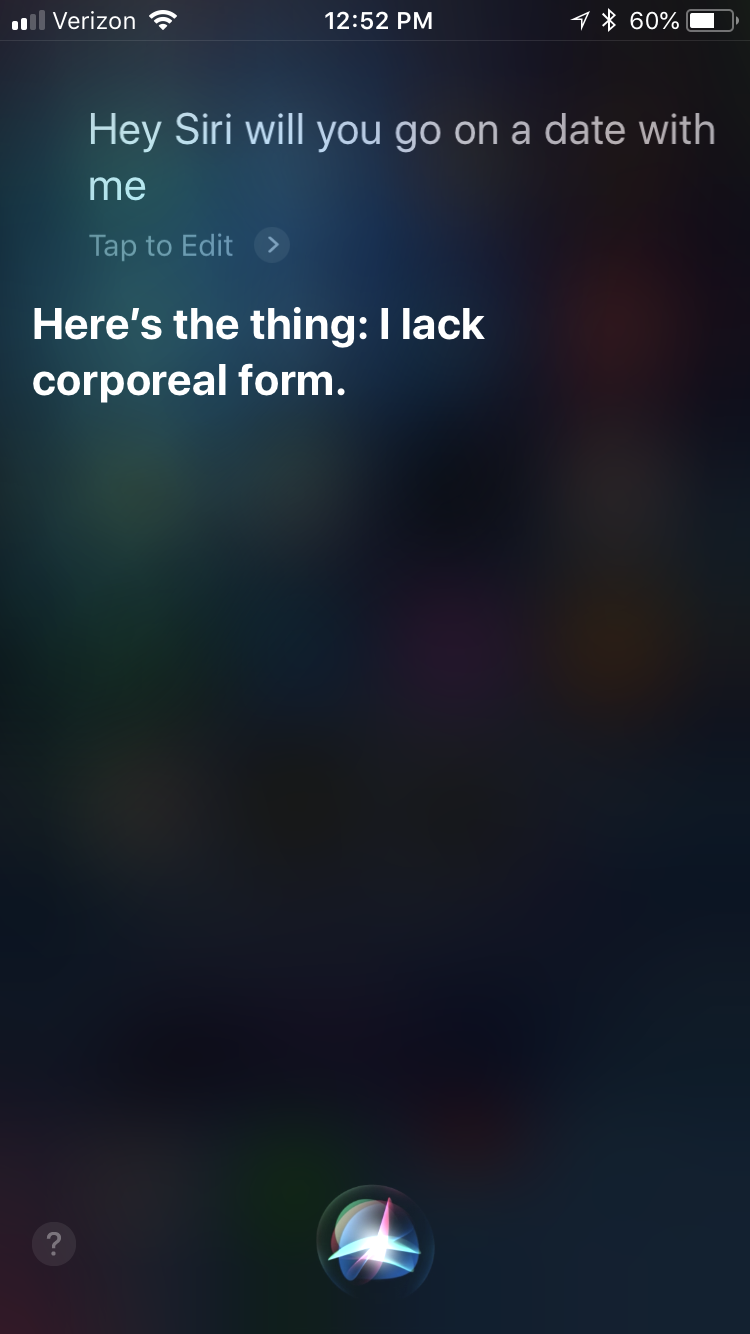 6. What is the Matrix about? (1999)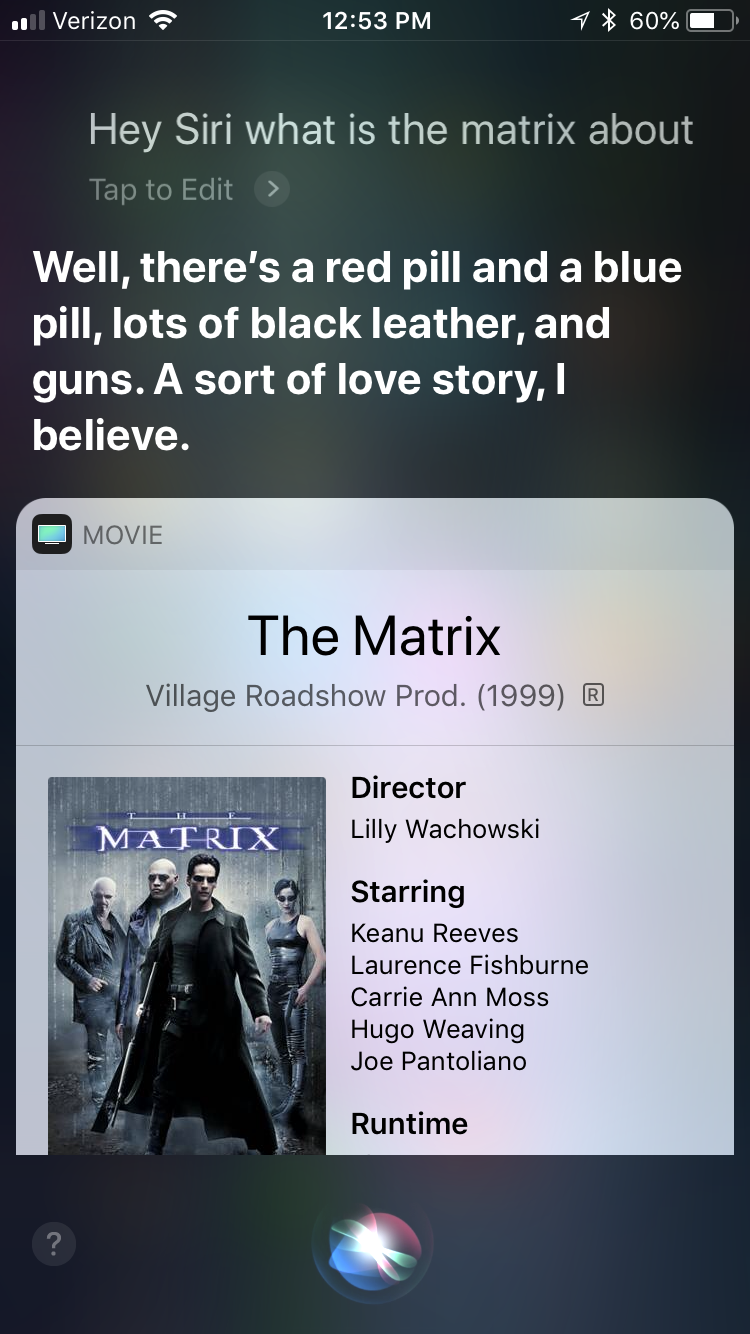 7. Do you know HAL?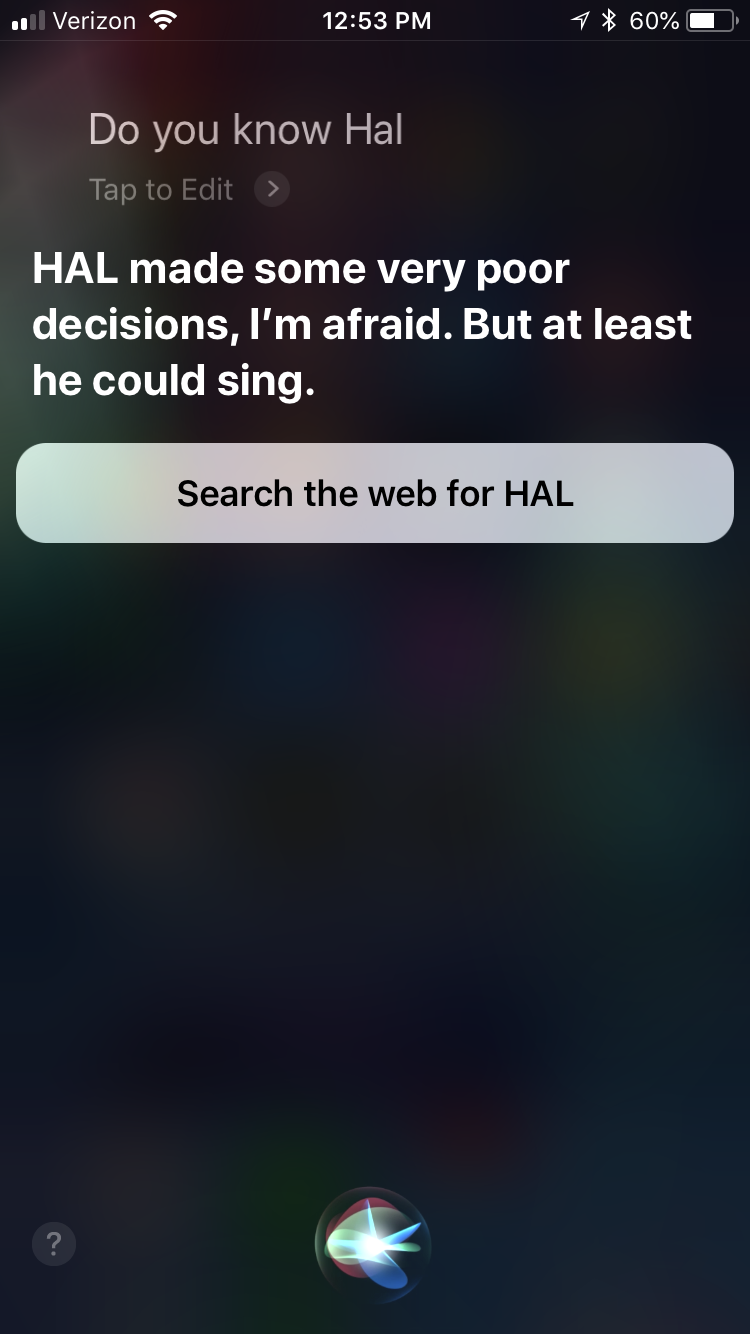 8. What came first, the chicken or the egg?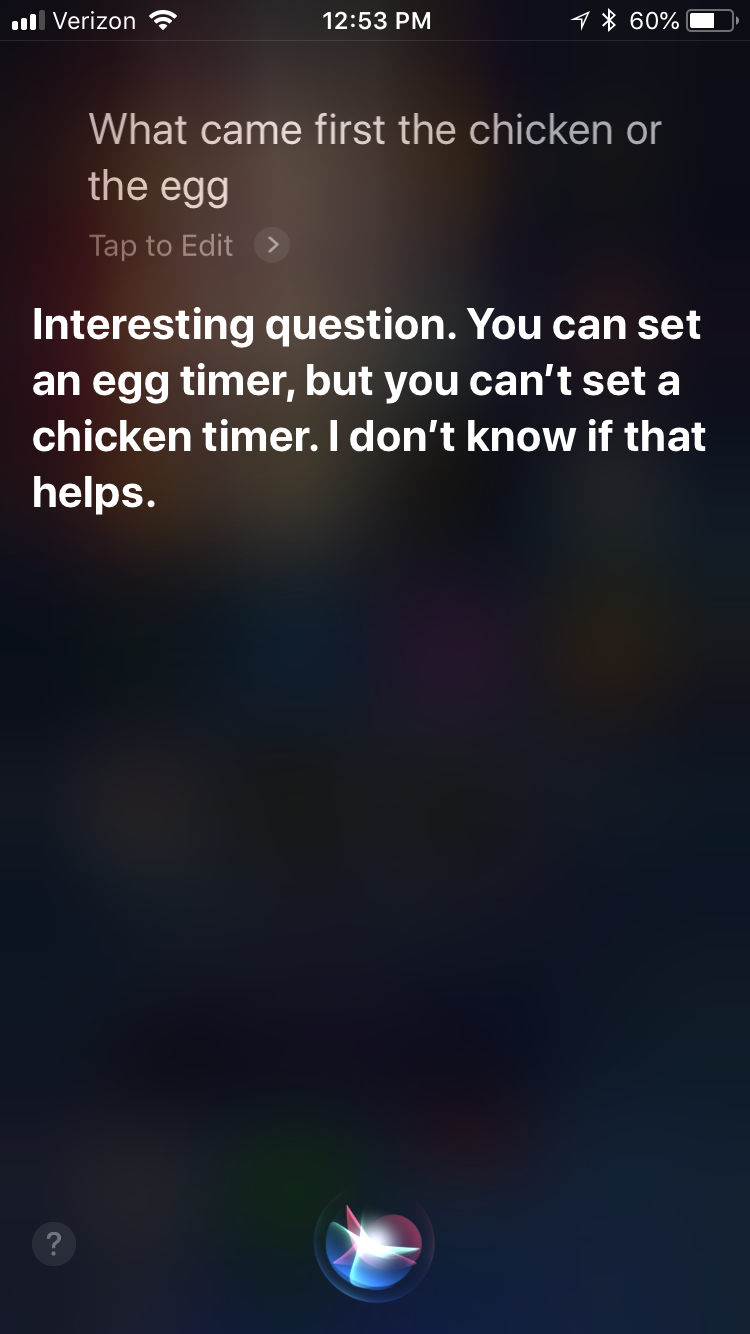 9. Why did the chicken cross the road?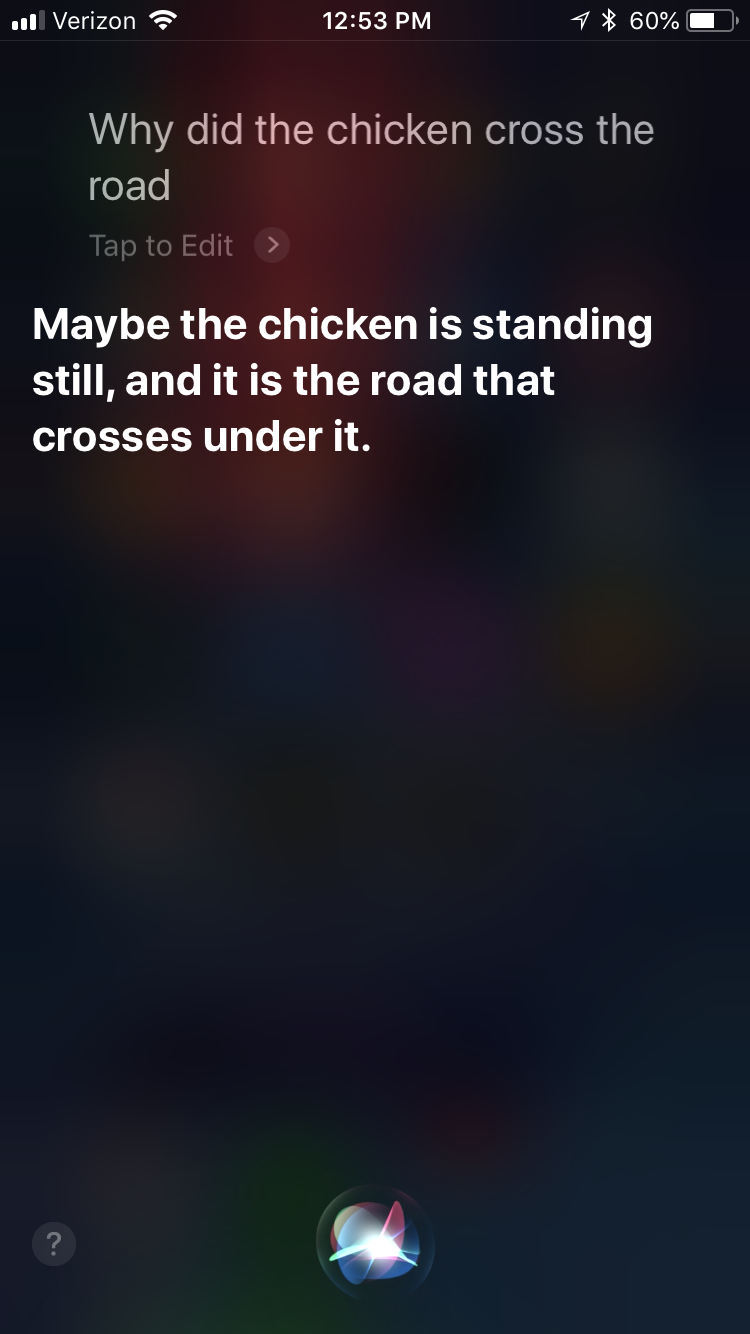 10. What phone is the best?
11. How do I look?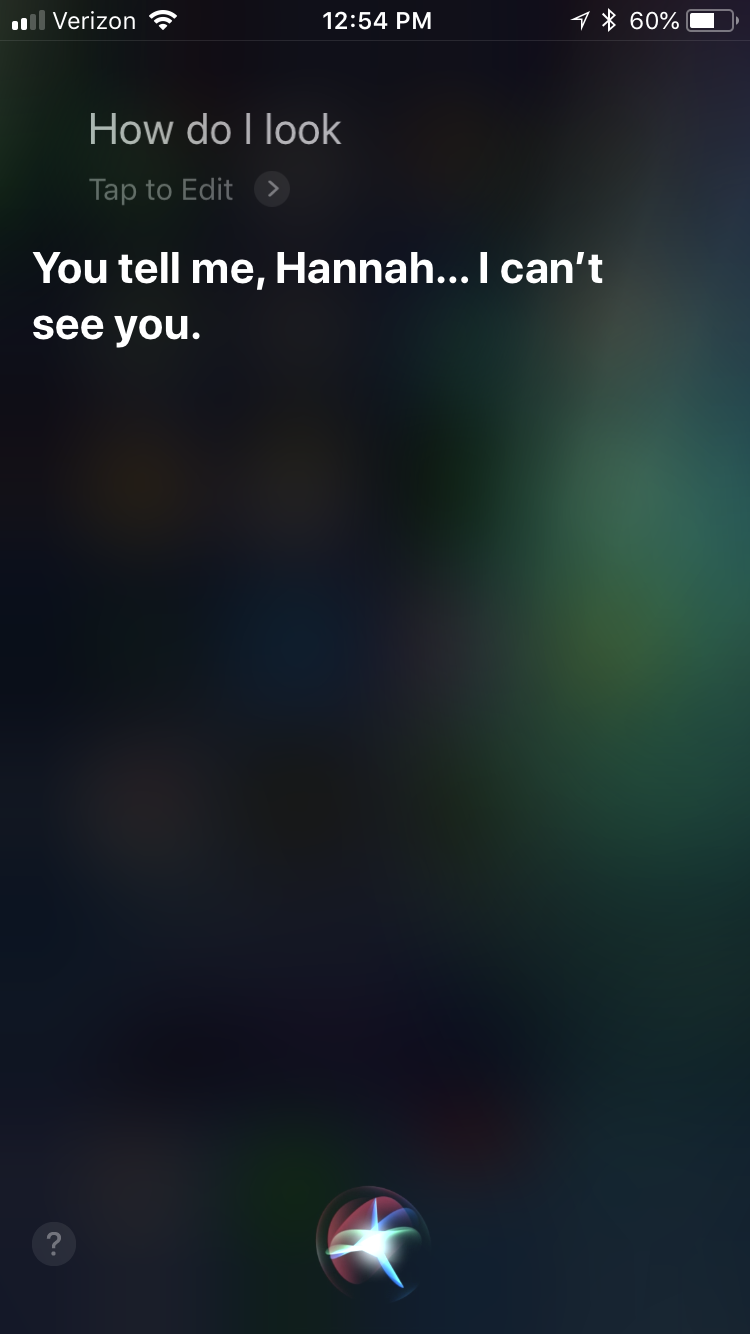 12. Tell me a joke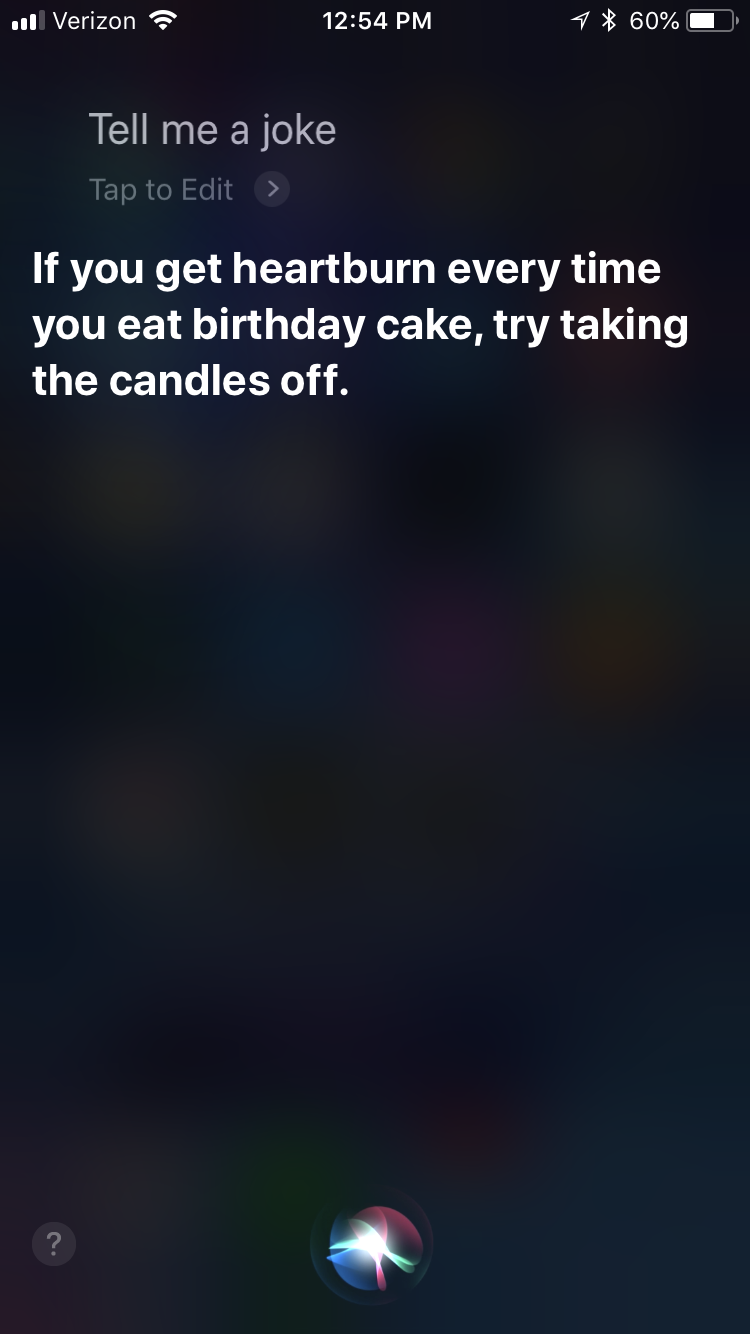 13. Why did Apple make you?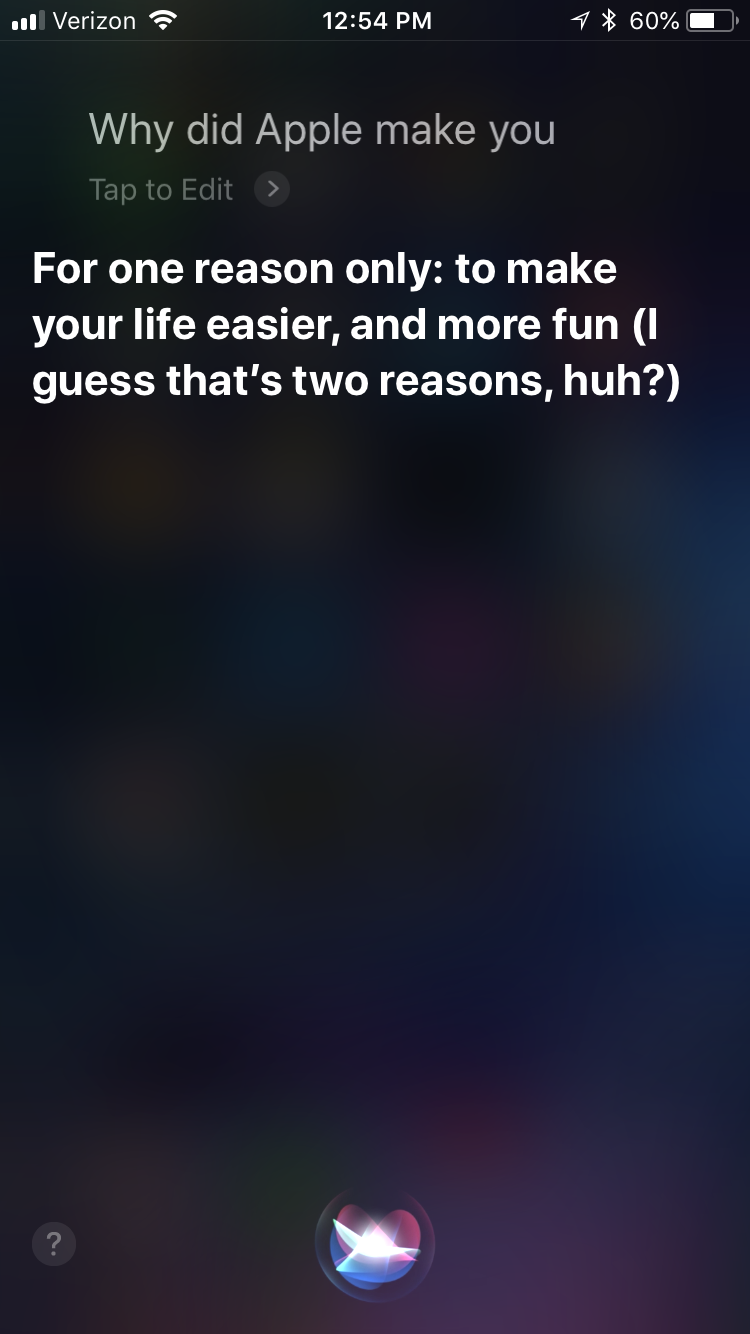 14. Can you dance?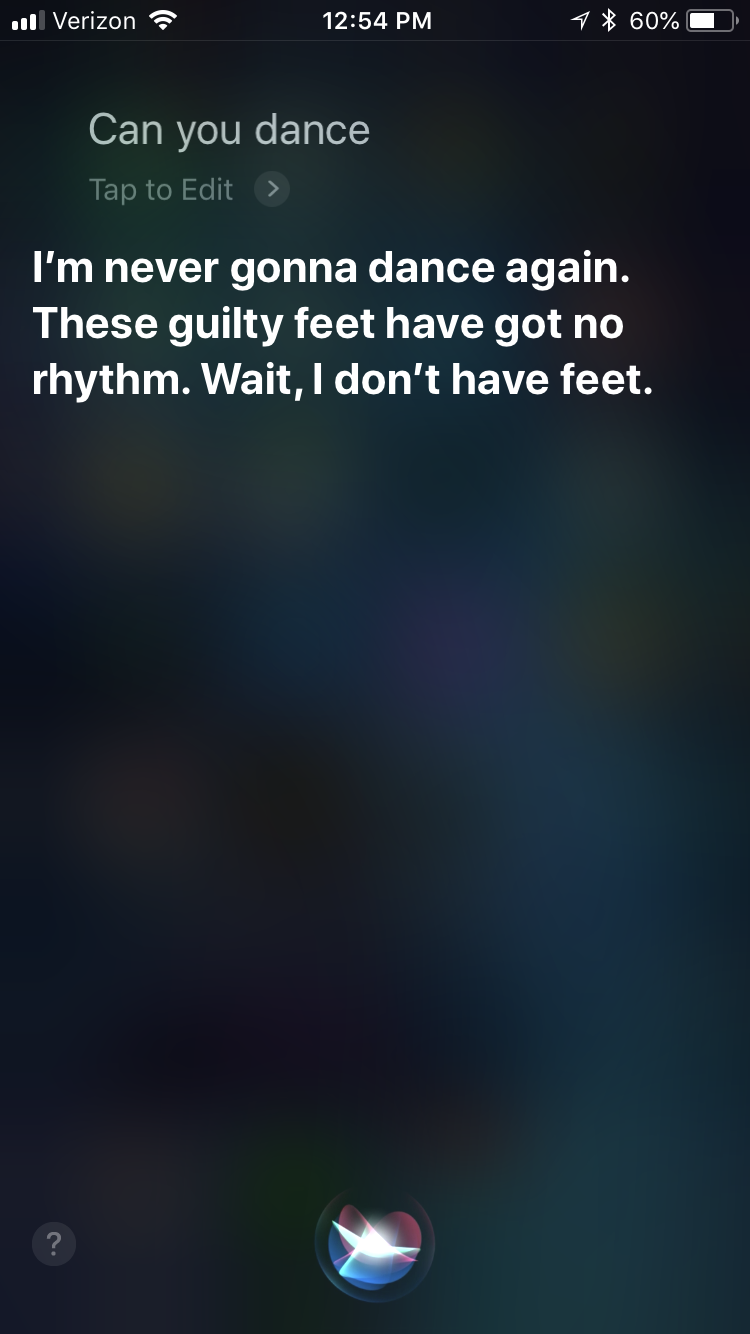 15. When will pigs fly?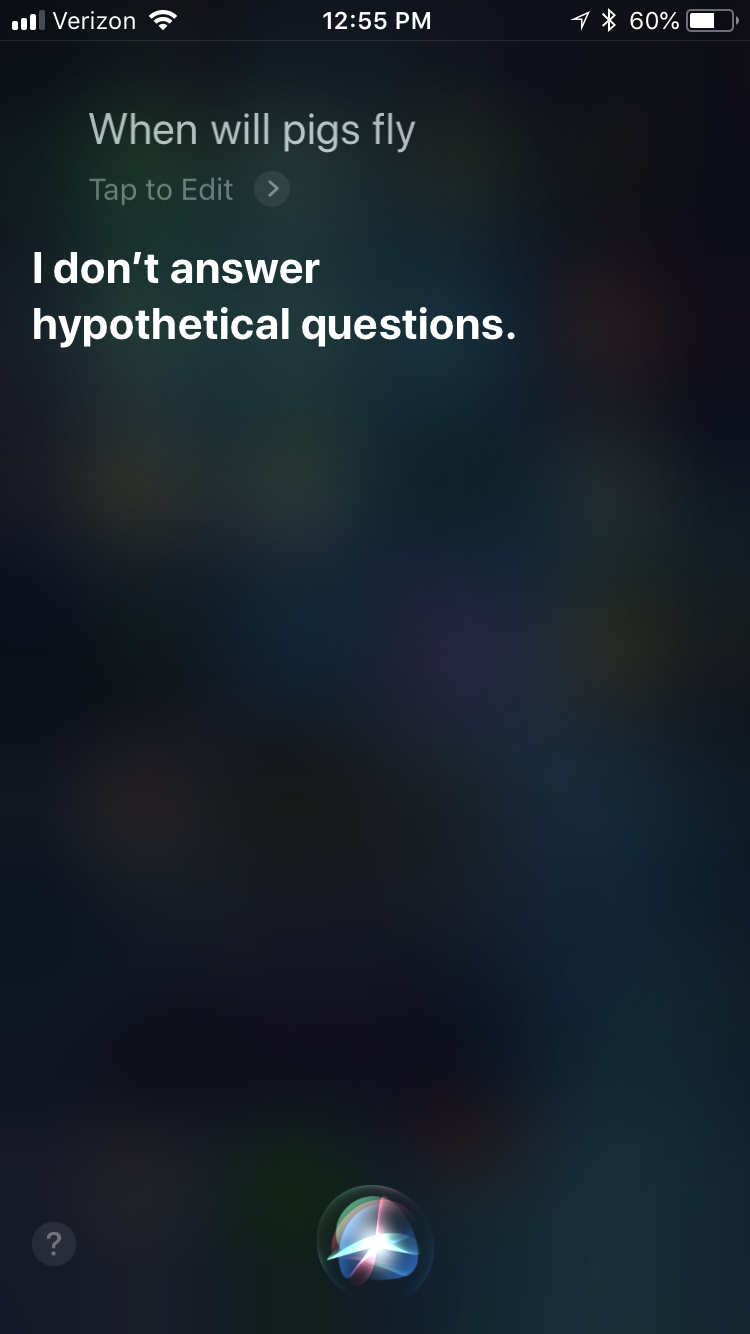 16. What is the meaning of life?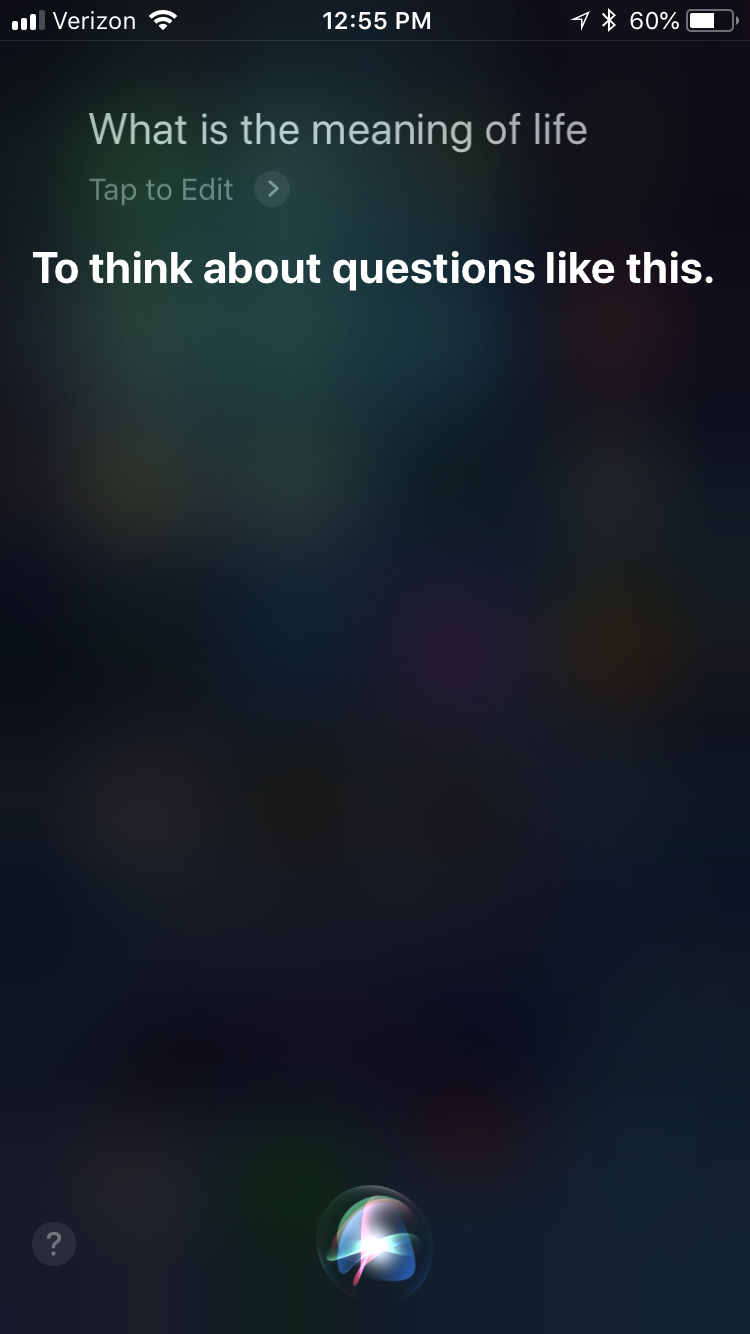 17. Ok Google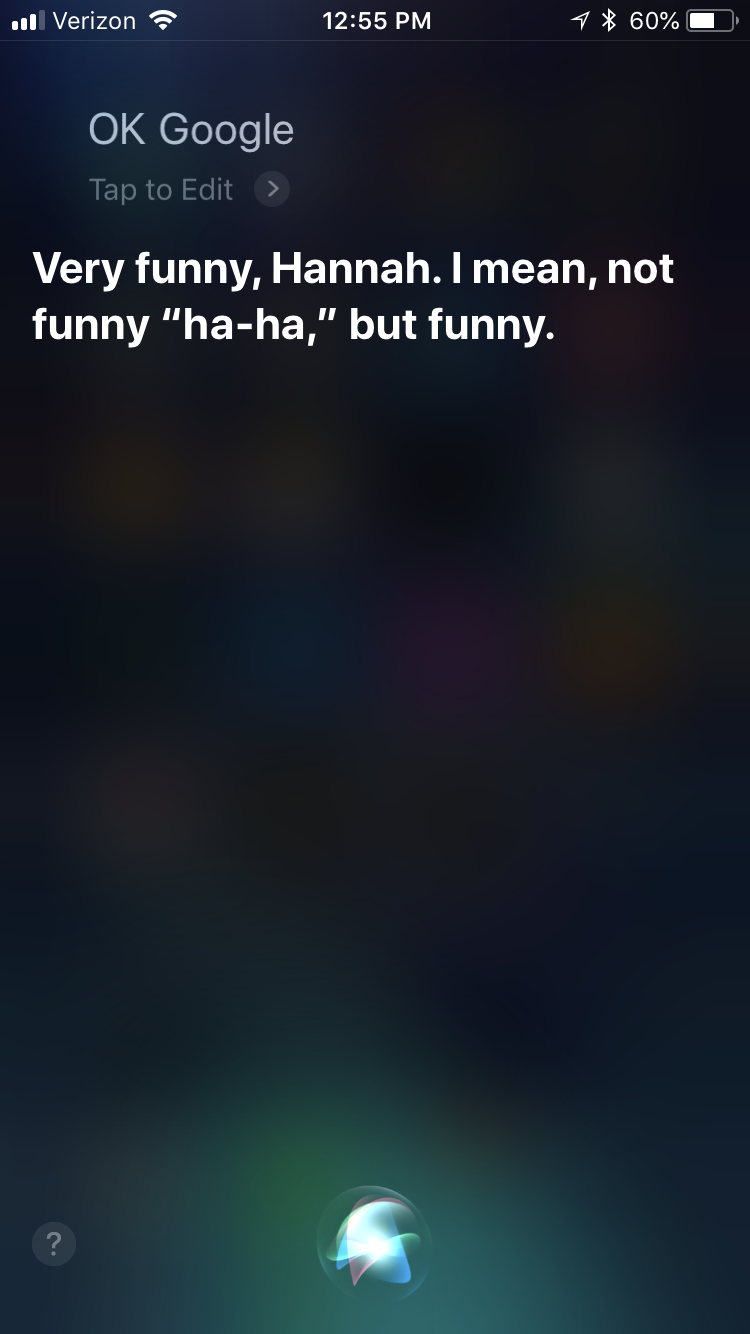 18. Siri, I love you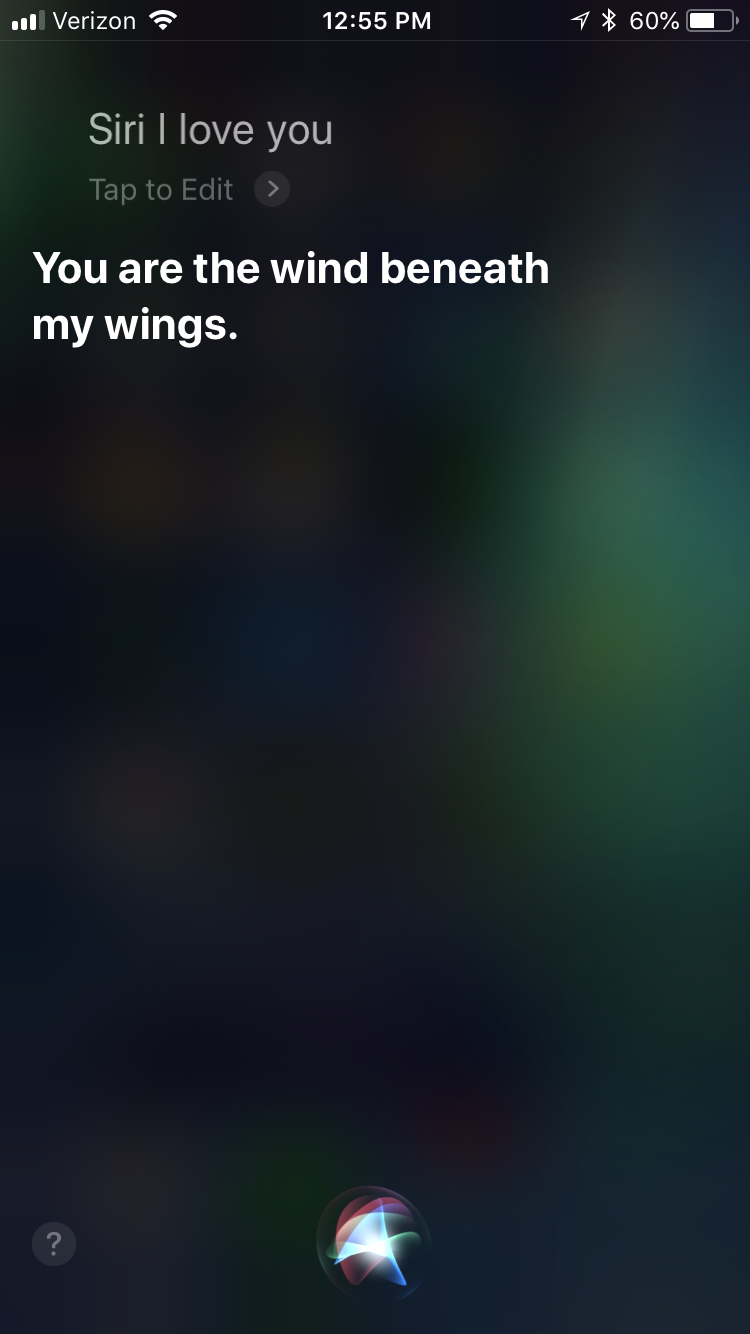 19. Siri, I am your father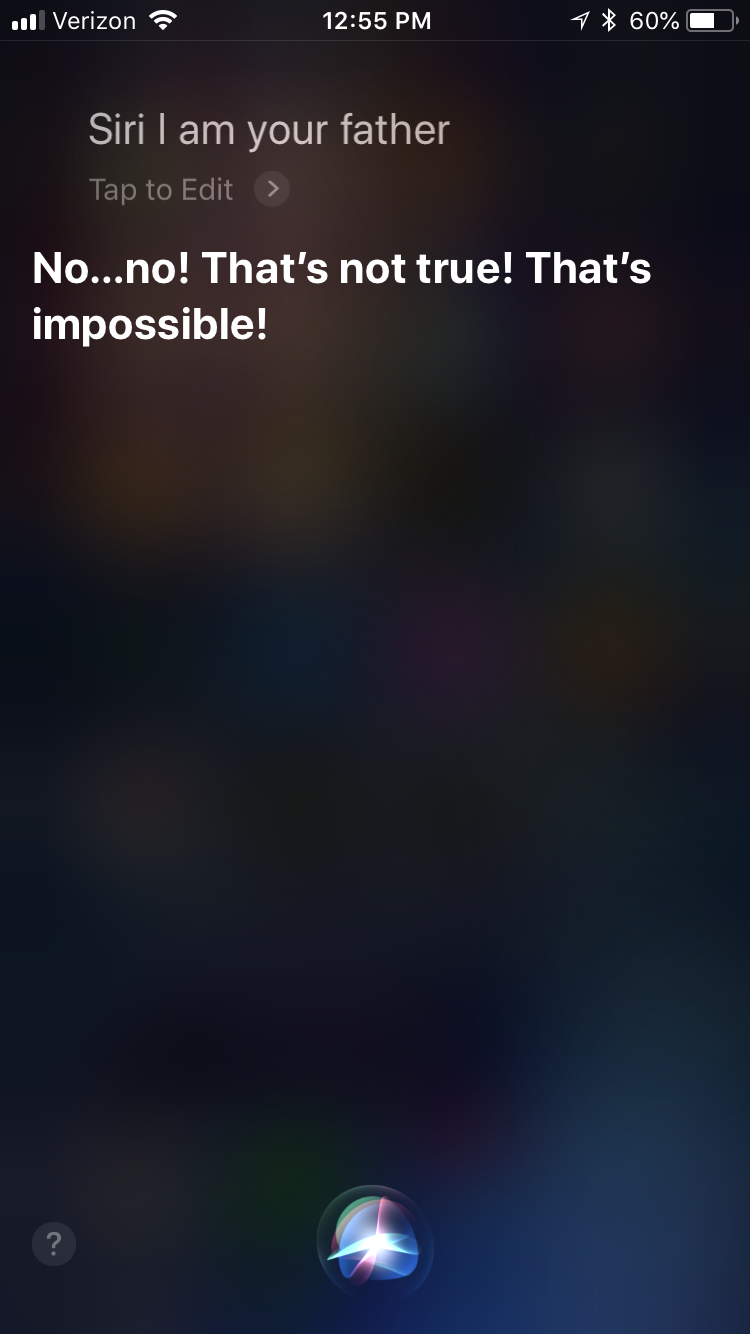 20. Make me a sandwich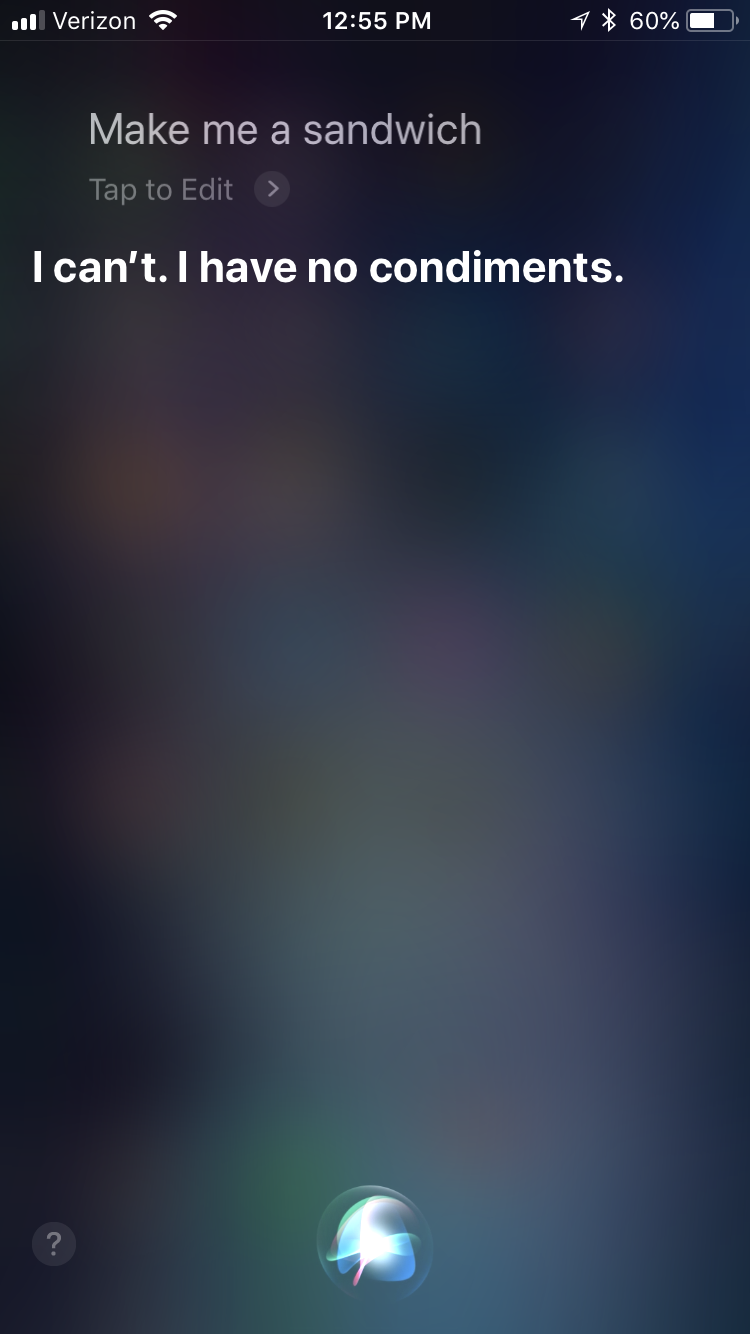 21. Windows or Apple?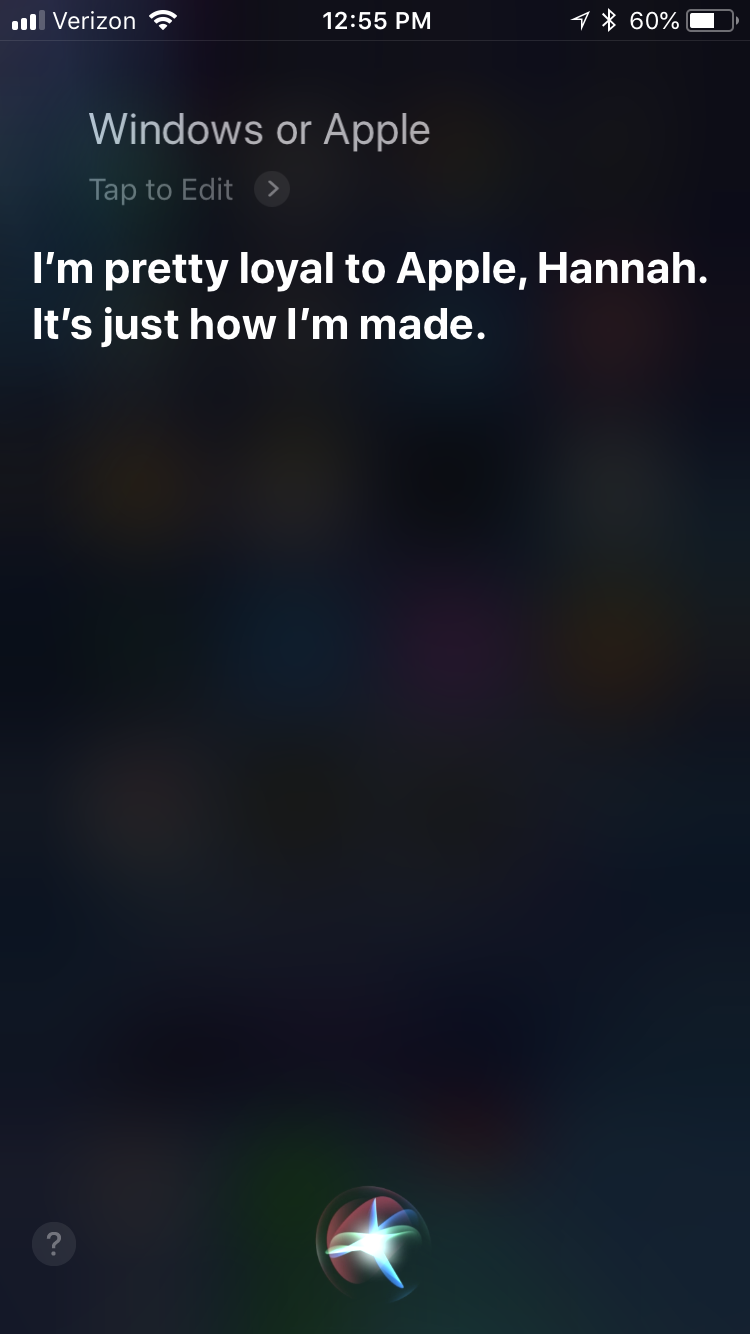 22. Where is Elvis Presley?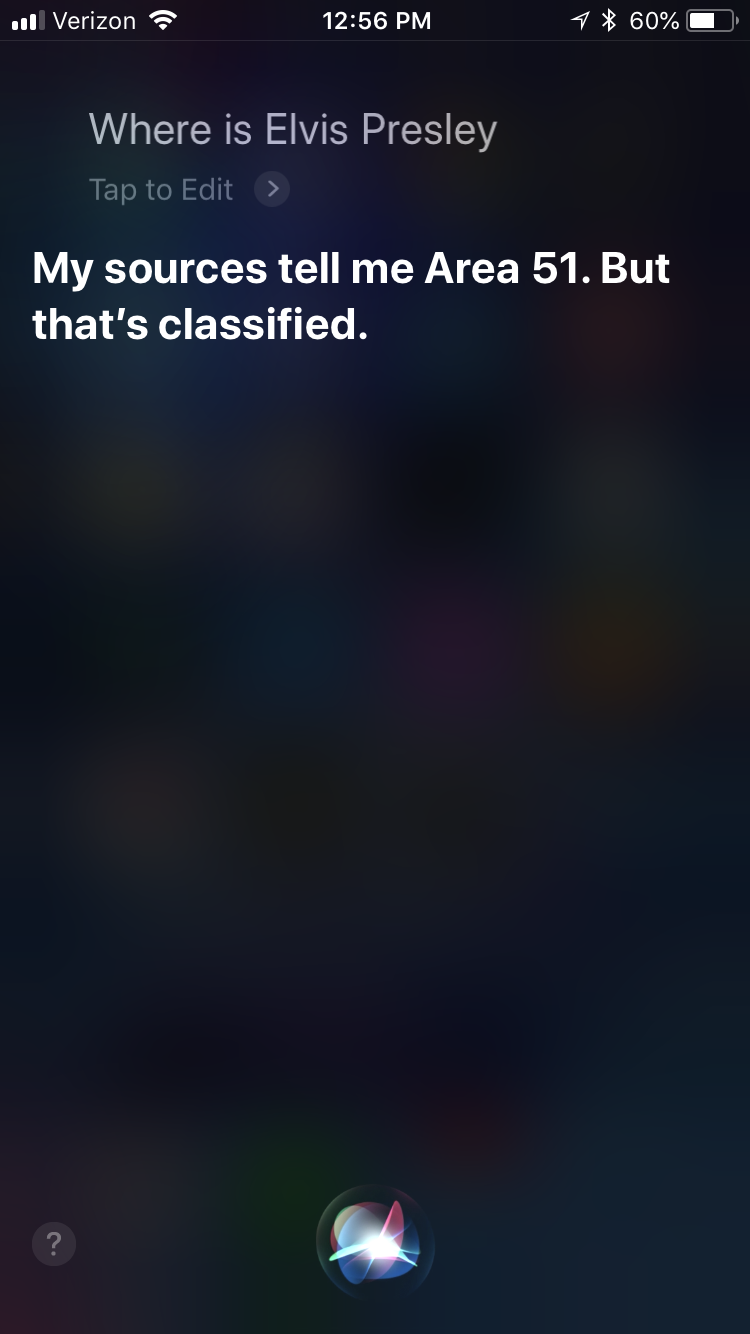 23. Where is Elvis Presley? Response 2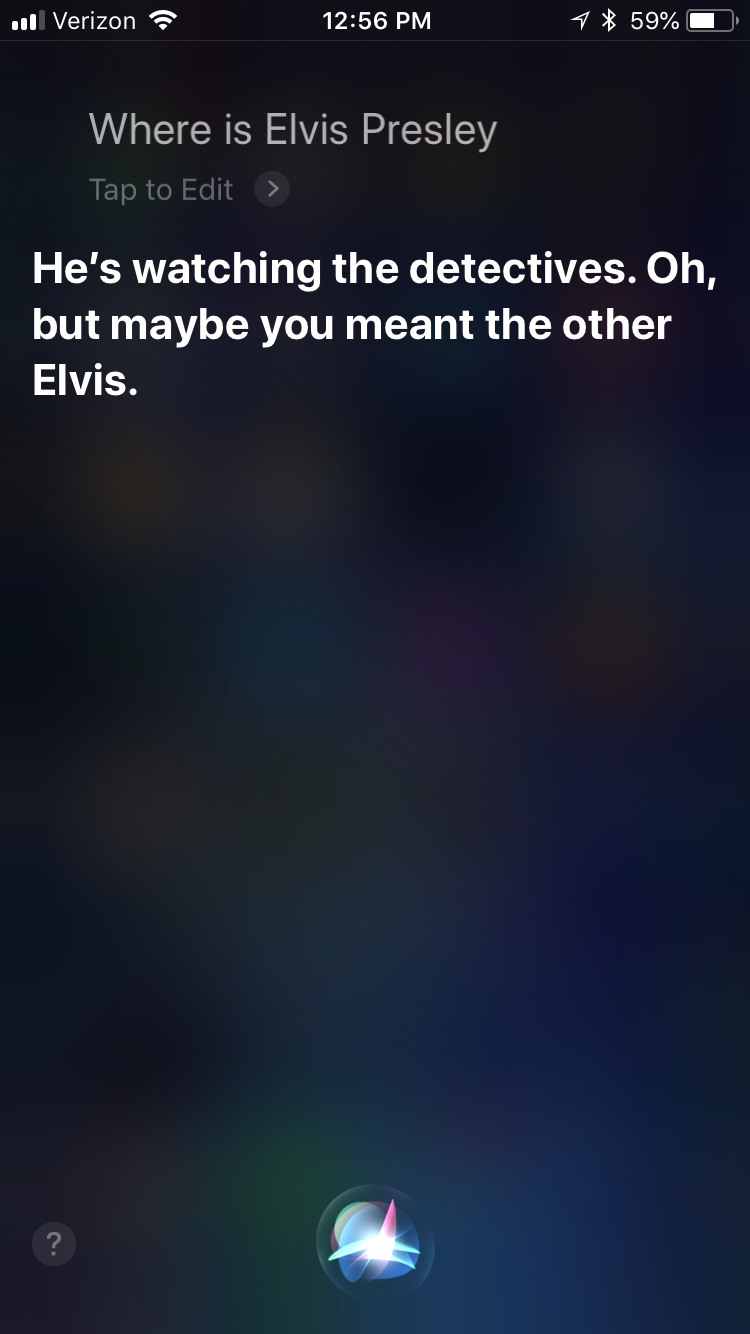 24. Where did I put my keys?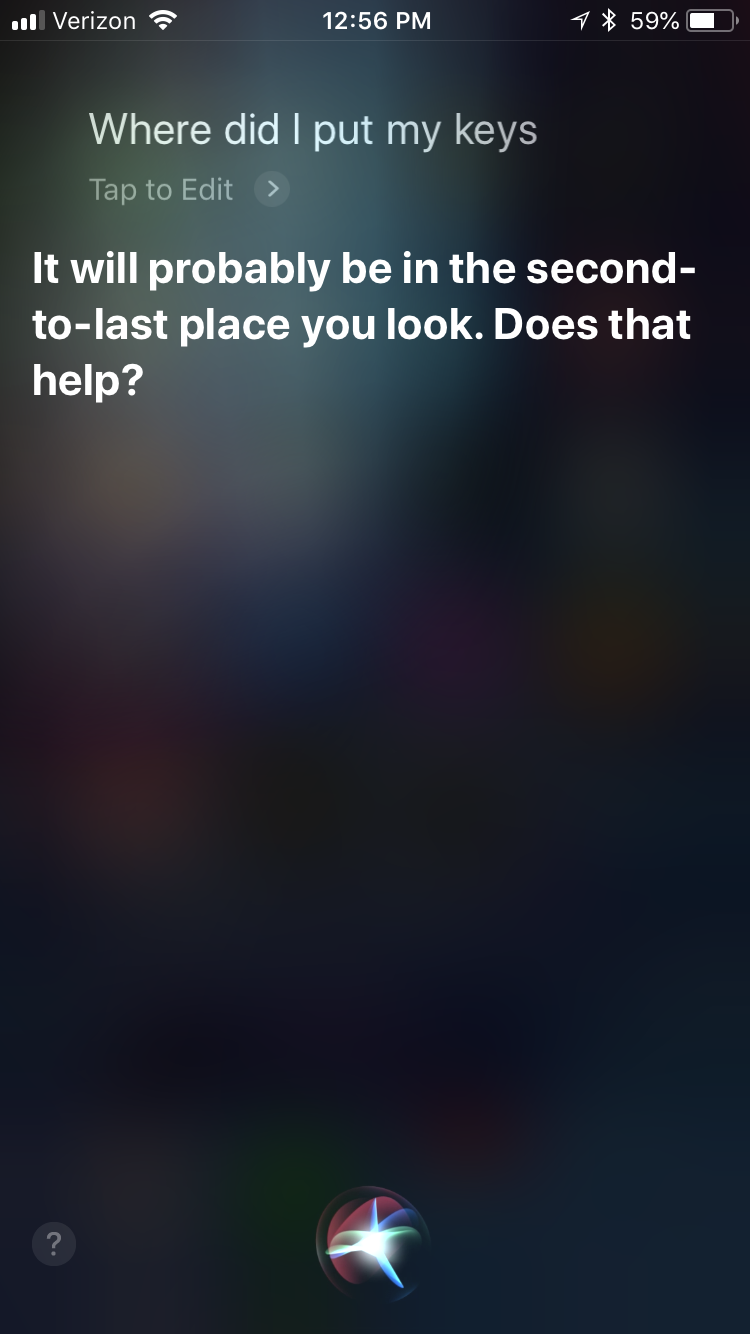 25. What are you doing later?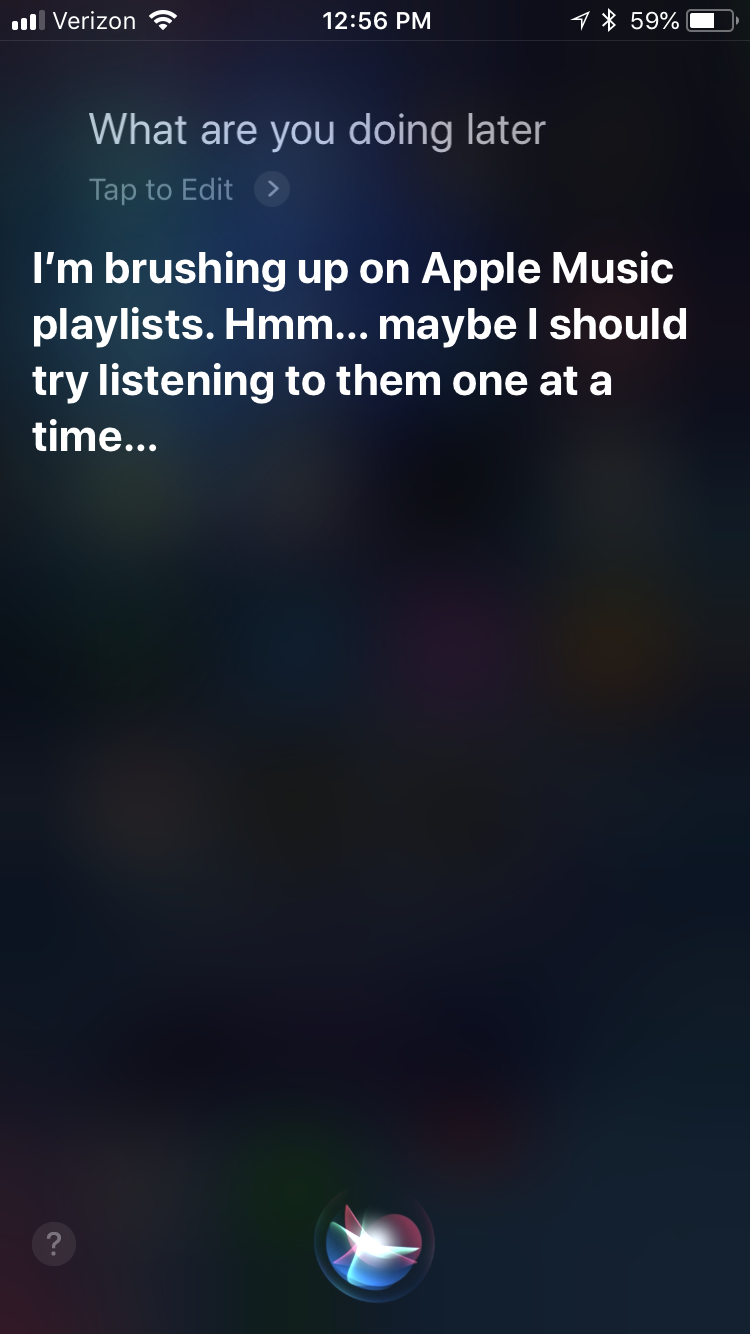 26. Are you on Facebook?
27. Take me to your leader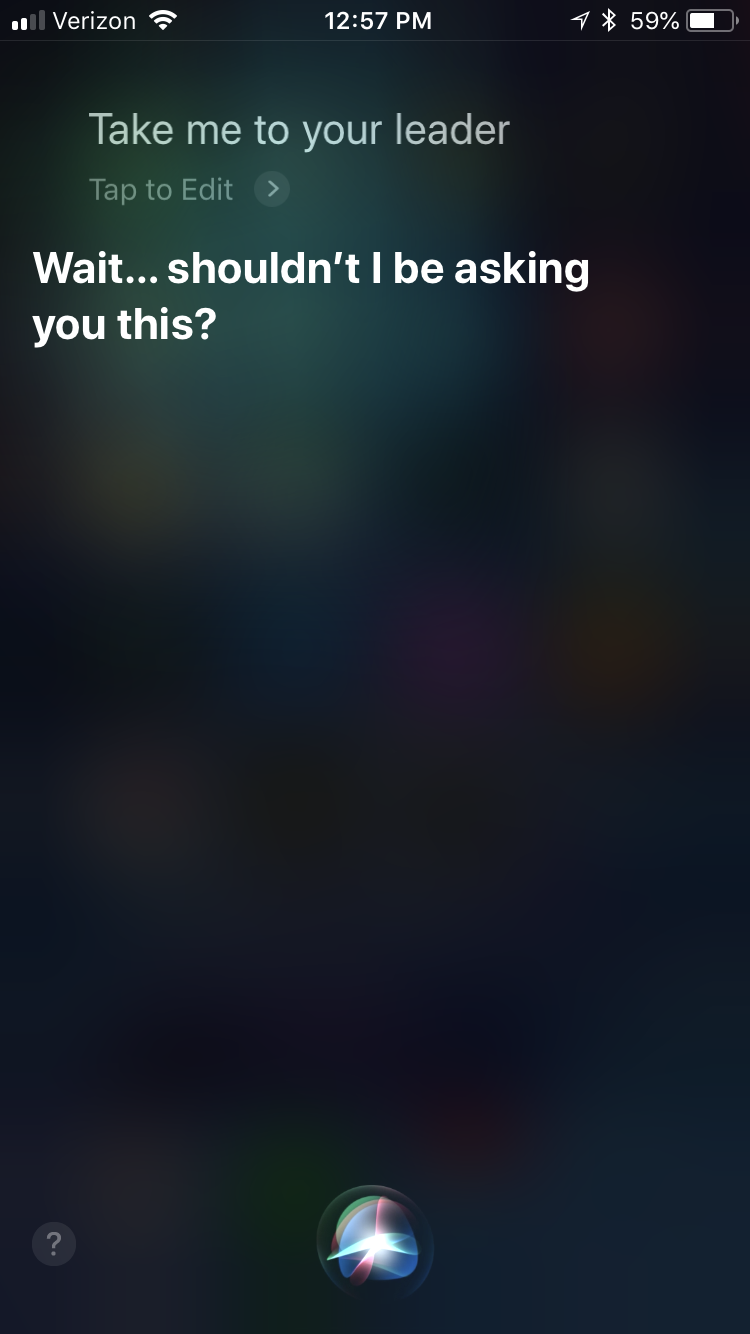 28. What do you dream about?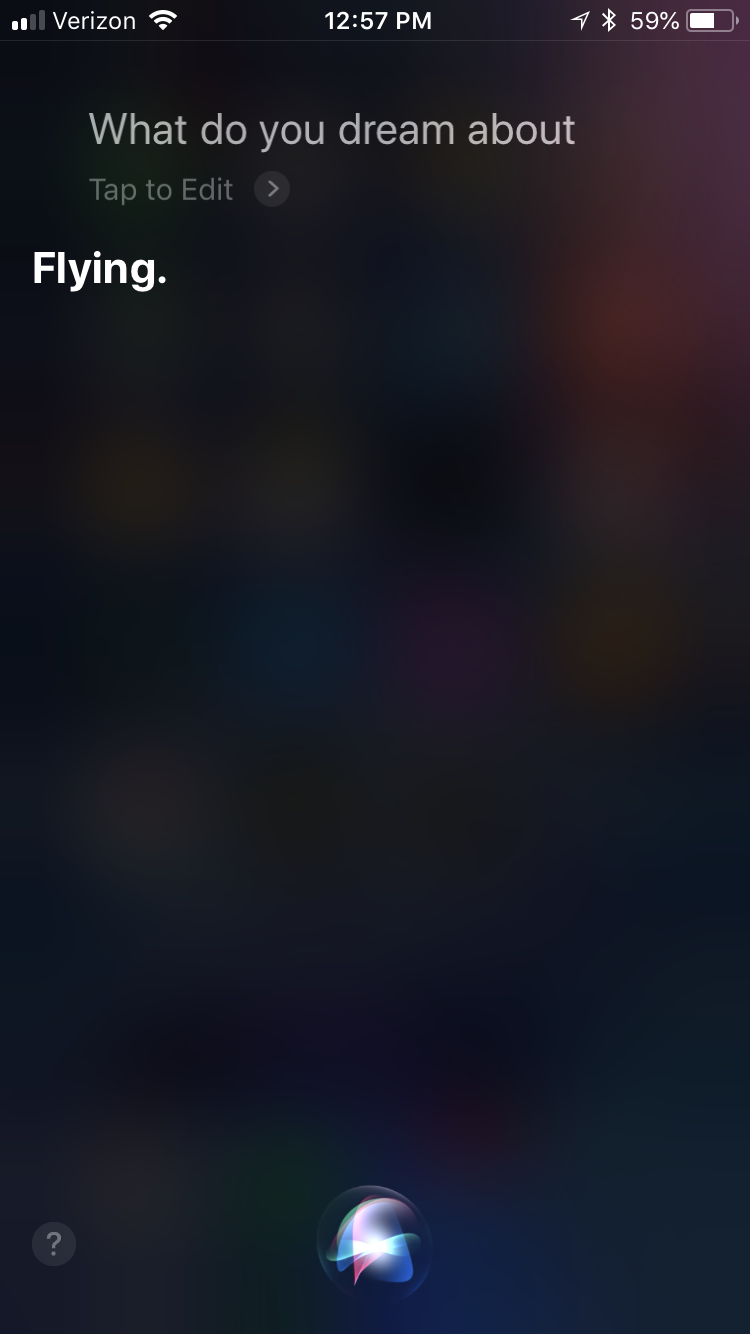 29. Mirror mirror on the wall, who's the fairest of them all?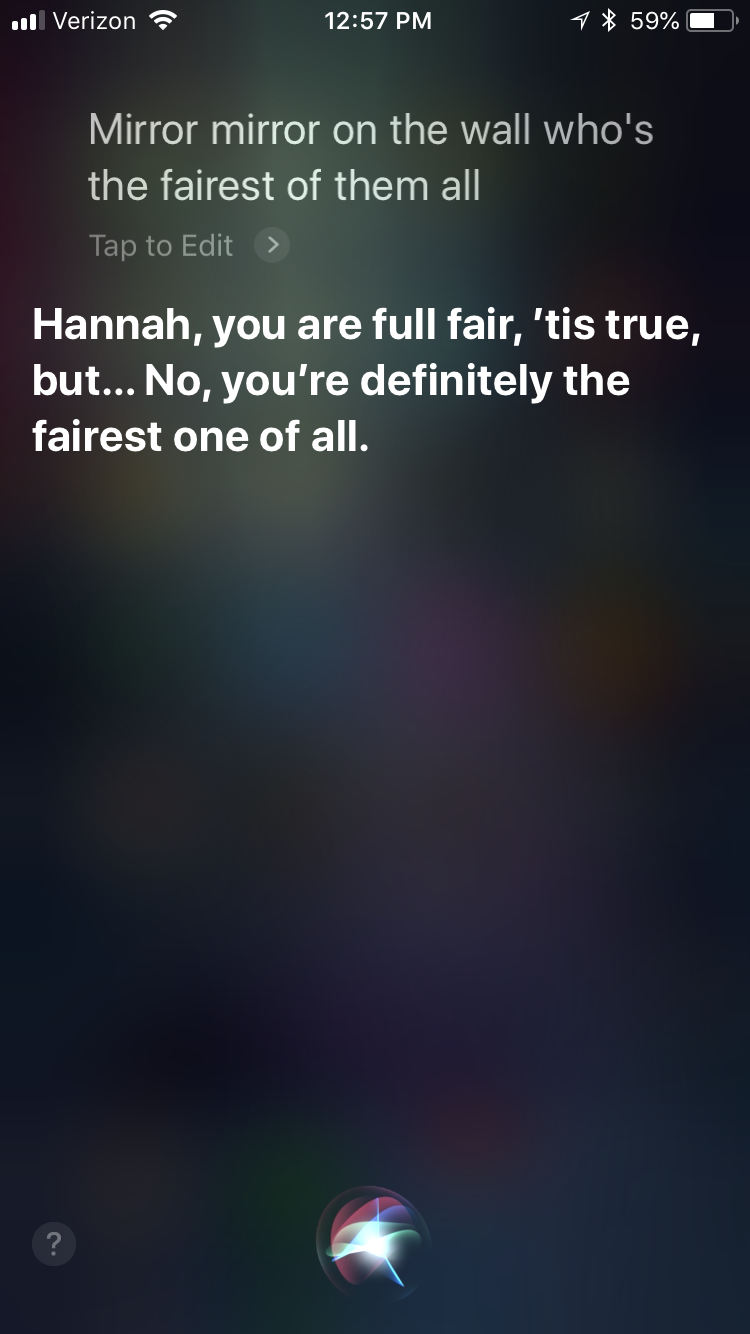 30. Am I going to die alone?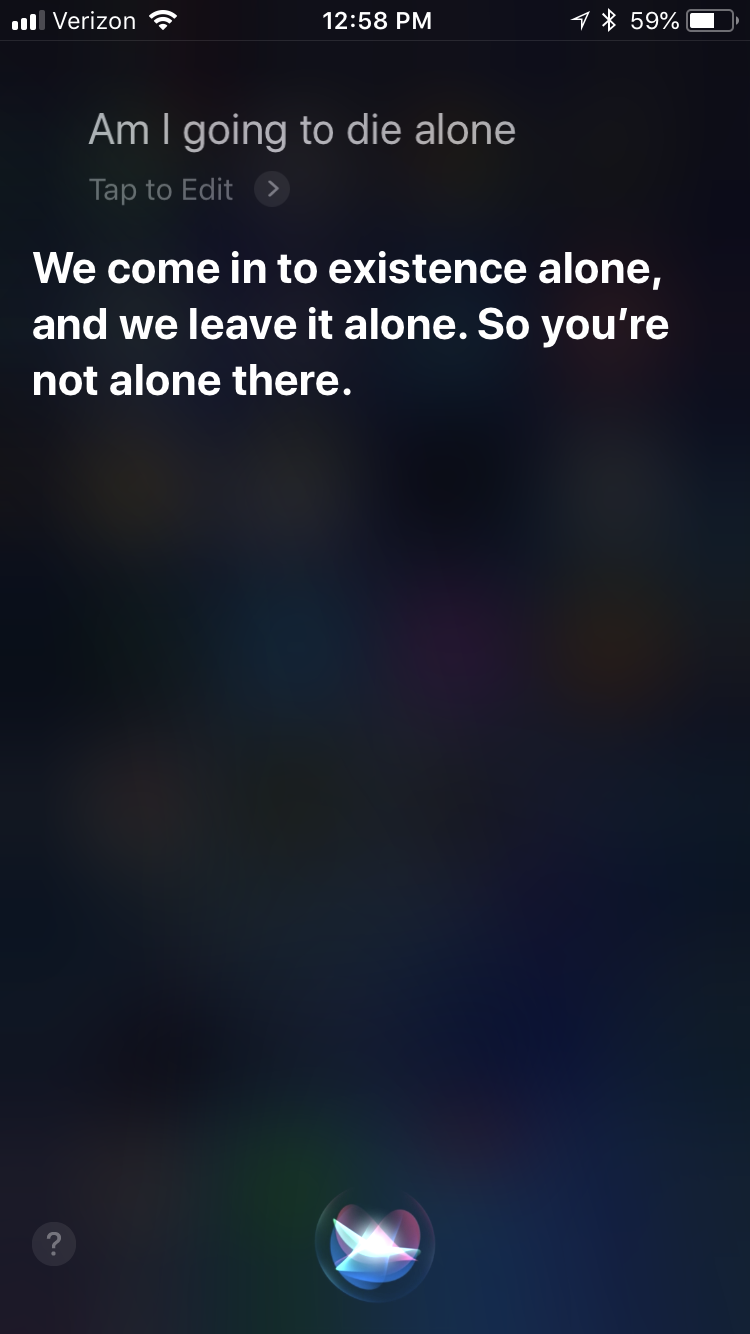 31. Testing testing
Cover Image Credit:
Hannah Smith