Flashback: January 21st, 2017. A freshman in college who was about to go to his first class of the day decides to enter the "Hamilton" Lottery, and to his luck, a new block of tickets go on sale. After frantically refreshing page after page and being close to forty minutes late to his class, the tickets were secured for January 13th, 2018. And a year later, with "Hamilton" references frantically spewed in speeches and even a Night on Broadway Medley later, that boy was finally in the room where it happened. And it was the best damn thing I ever saw.

Now, being an avid Broadway fan, this may not sound like a huge deal coming from me. As someone who frequently sees Broadway productions, it may not sound as a shock when I say Hamilton was a big deal and was brilliantly done. Yet it was really well done and one of the most amazing things I have seen.
One of the immediate things to note is the set. When I have seen pictures of this set, I never imagined to see it in real life. It was one of the most technologically intricate sets yet also one that is beautiful. So many interesting uses that I would never expect.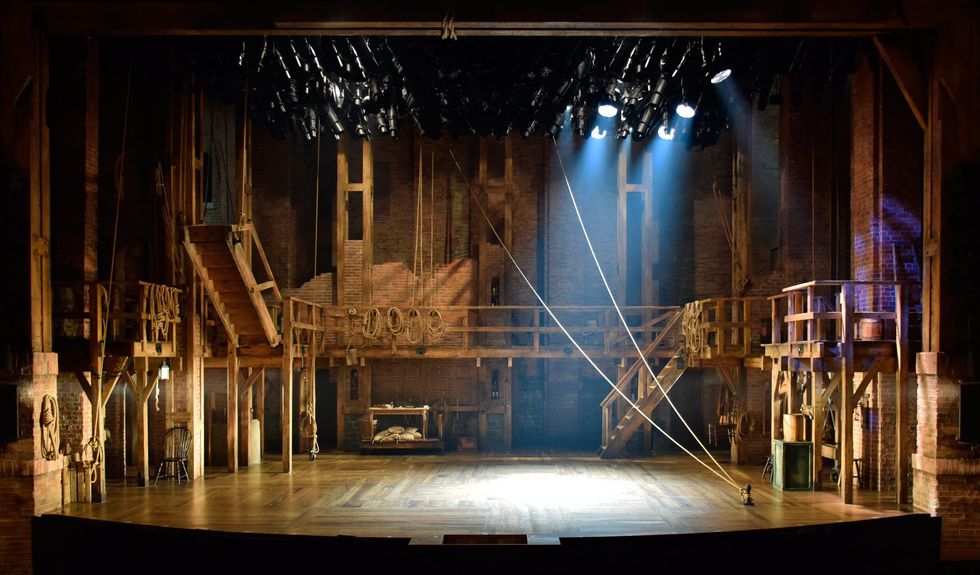 I absolutely loved the music. After spending close to two and a half years listening to the music of Lin-Manuel Miranda, I never expected the change from sound to stage to be an exact mirror. Sure, the cast may have been different, but from "Alexander Hamilton" to "Who Lives, Who Dies..." was a mirror translation.
The actual show itself was amazing. While I type this, I realize how hard it is not to give anything away. I don't want to spoil anything, but the actors were amazing. From James Monroe Iglehart (Tony Award winner for playing The Genie in "Aladdin") playing Thomas Jefferson and absolutely dominating "Guns and Ships," to the understudy who filled in for Alexander Hamilton to the dancers in the back. Everything about this show was amazing.
And while it is very difficult to get tickets, if you ever do get tickets to this amazing production, take your shot and be apart of the room where it happened.