The War On Drugs is an American rock band from Philadelphia, Pennsylvania. The band consists of singer-songwriter and guitarist Adam Granduciel, bassist David Hartley, keyboardist Robbie Bennett, drummer Charlie Hall, Jon Natchez on saxophone and keyboards, and guitarist Anthony LaMarca.
After the release of their fourth album, A Deeper Understanding, the band toured throughout Europe and North America. A Deeper Understanding won Best Rock Album at the 60th Annual Grammy Awards.
The War On Drugs brought Califone out for their show in Phoenix, Arizona. The band played to a predominantly older crowd in a sold-out venue!
After the opening act, The War On Drugs played 16 songs, five of which were from their new album. The audience knew the words to every song and showed a deep appreciation for the music they were hearing as there are not many bands who still make pure rock music.
The frontman, Adam Granduciel played an outstanding guitar throughout the entire show. Granduciel's vocals were phenomenal and flowed great with the music from the rest of the band. Each member was extremely talented and humble making the show one hundred percent worth your money.
The band's performance really makes you feel connected with their music. The songs, "Red Eyes," "Pain," and "Under the Pressure" were my favorite live.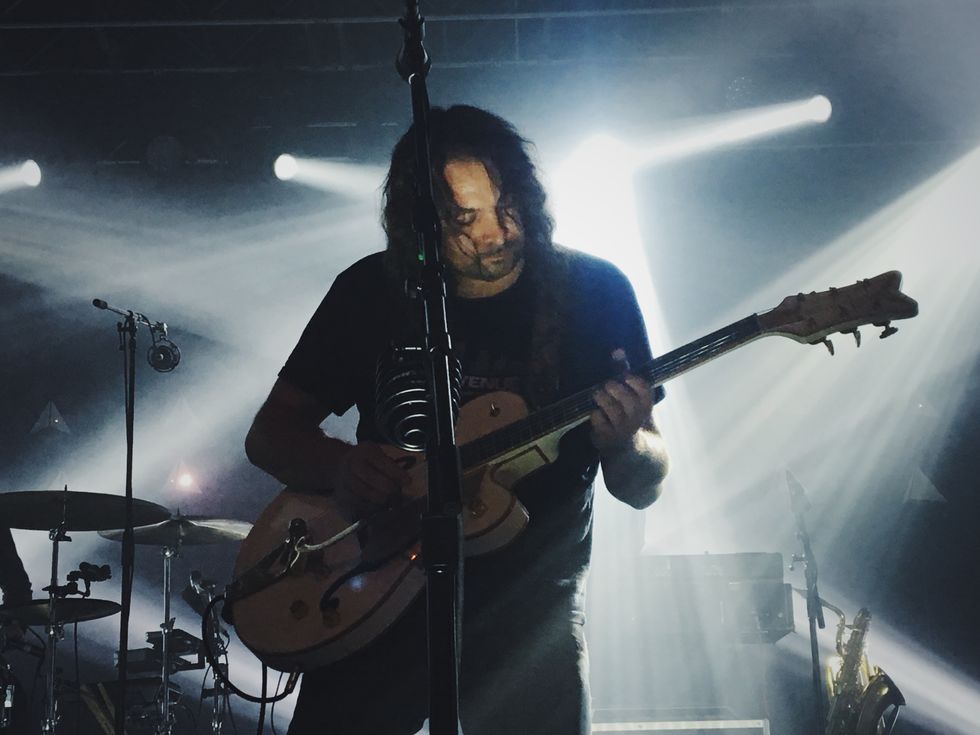 The band's lights and stage set up were amazing! Even with the awesome stage, the band's music and performance speak volume. Their music is praised by music lovers and other bands along with being critically acclaimed!
If you have a chance to see this band, I would highly recommend doing so. There is a reason the band tours frequently and sells out their shows!