From implementing segregation laws such as the Jim Crow Laws, to transgender rights, such as the Right To Pee Campaign, laws are being designed to enforce a segregation of notions that are deemed "normal" and "abnormal" in accordance to the public's perception. Today, the transgender community are deemed as the, "abnormal."
Growing up, (at least in my upbringing) I was taught gender binaries to guide me toward the appropriate toilet. If I identified as a male, I was directed towards the person in pants on the right. If I identified as a female, I was directed towards the person in a dress on the left. Today, the bathroom is becoming a segregation of gender. So the question I propose then is; if a transgender person identifies as a male or female, shouldn't they follow the sign they feel they identify as, regardless of biological inferences?
What does Transgender mean?
Transgender is a term used to describe people whose gender identity differs from the sex they were biologically given. Gender identity is a person's internal, personal sense of being a man or a woman (or someone outside of that gender binary). For transgender people, the sex they were assigned at birth and their own internal gender identity do not match. Transgender people may transition, or change, from the sex they were given at birth by changing their names, pronouns, style of dress, or a medical transition.
Sex versus Gender: A breakdown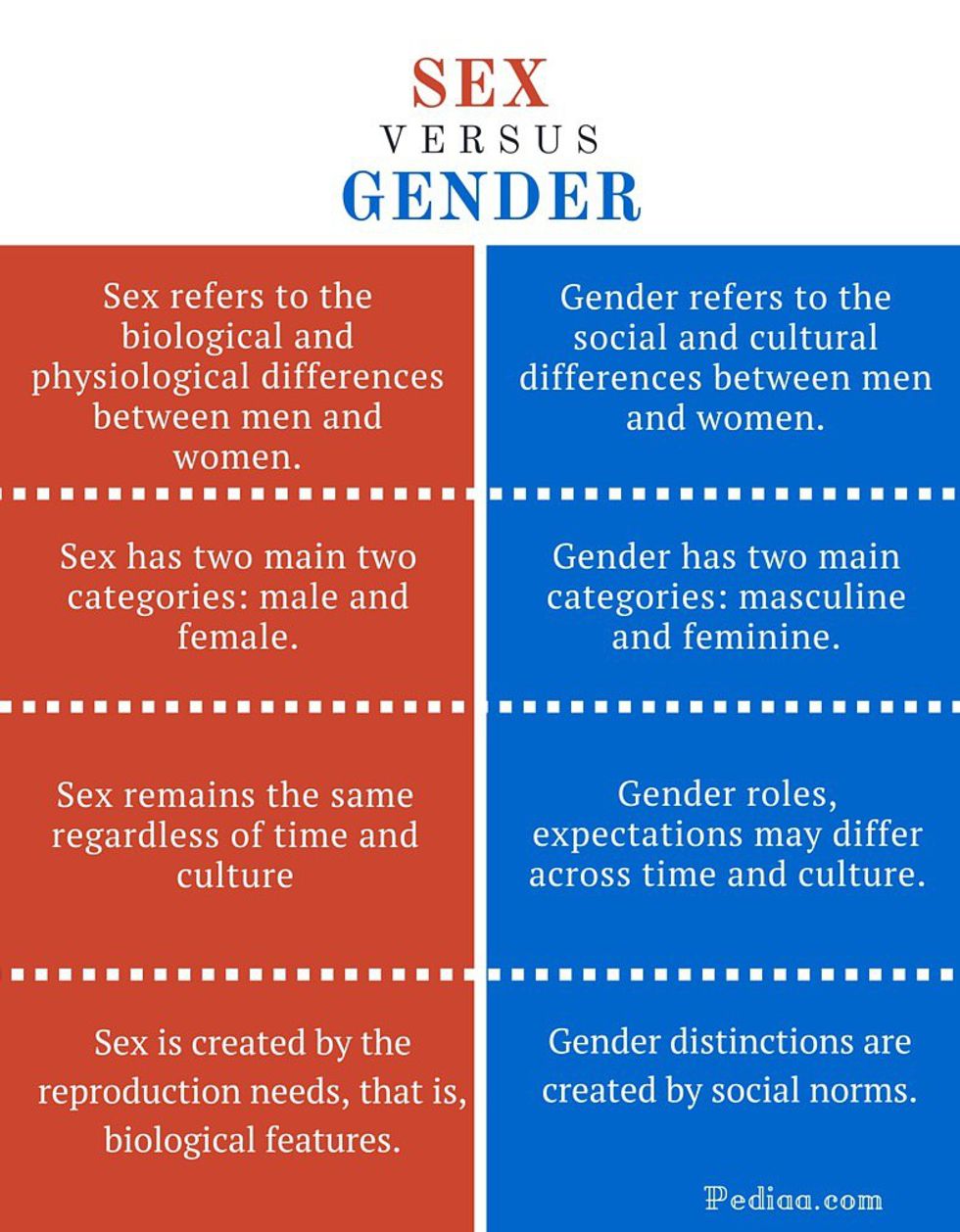 Rise of Transgender Community: #WeJustNeedToPee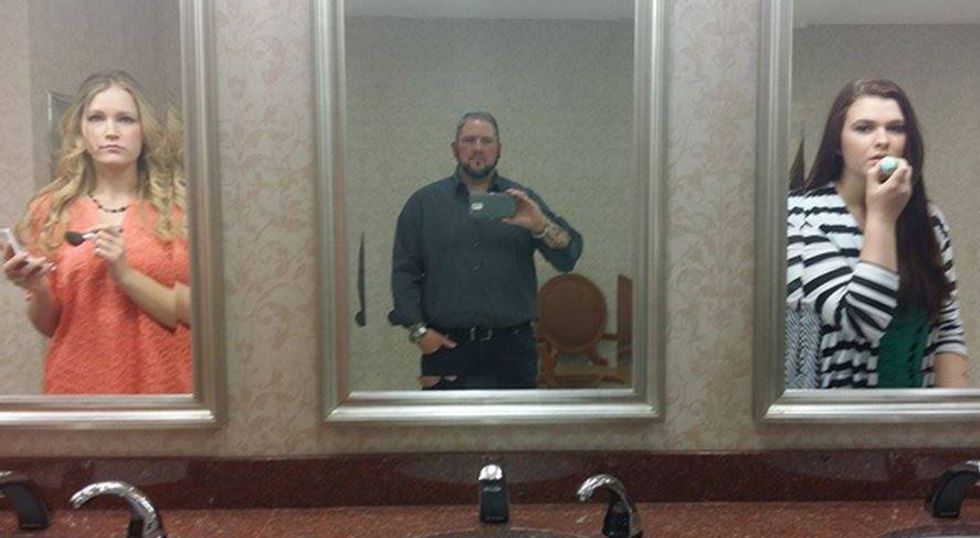 Over the past couple of years, transgender activism has become more mainstream, thanks in part to highly visible trans celebs like Laverne Cox and Jazz Jennings. In particular, the argument over what bathroom is most appropriate for transgender people is becoming a hot topic in the mass media. On many social media sites, users created the hashtag, #WeJustNeedToPee, in an attempt to address the restroom issue. Trans women and trans men users have been posting photos of themselves in the restrooms of the biological sex they were given, at times adding signs to highlight how ill-fitting their presence is.
Laws being implemented in particular states:
North Carolina: Must use bathroom matching your biological sex.

South Carolina: A proposed bill that would limit which bathrooms transgender people can use.

Florida: A proposed bill that would make it a crime for transgender people to use the bathroom you are not biologically assigned.
Alabama: Must use bathroom matching your biological sex, or it is a crime.
Transgender people: The proposed "rapist of your children"
Some make the argument that if we allow transgender people in their preferred restroom, we are condemning rape and allowing rape to happen, noting that transgender people are sexual deviants preying on your little girls. Fortunately, there is little to no evidence or cases of reported rape by a transgender, however, there is plenty of reported cases of violence against transgender people trying to use their preferred restroom. Transgender people face the looks of disgust and hatred put upon them by society. Trans men have to worry about being raped. Trans women have to worry about being demonized. Transgender people are not there to peep on your children, they are simply there to pee like everyone else. If a predator or pervert tries to gain access to an opposite sex restroom, that is already against the law, and surely a law preventing transgender people from using the restroom is not going to stop a predator from attacking your children.
Transgender restrooms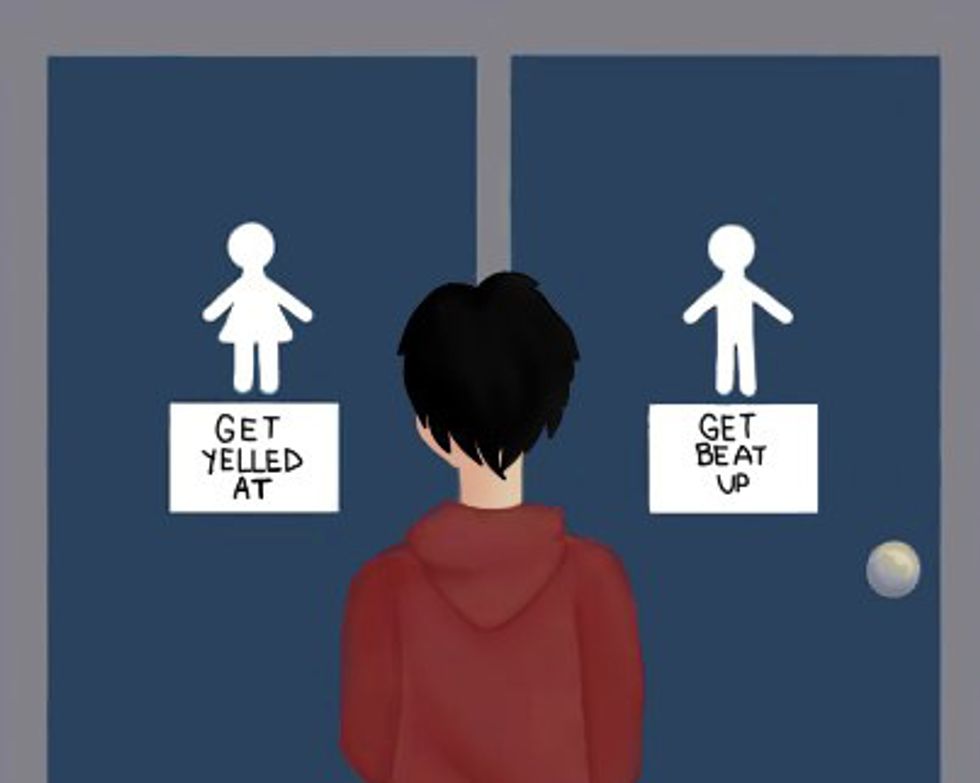 While this may be a safer alternative for the protection of transgender people, the transgender community shouldn't have to be sanctioned off into their own transgender bathroom set apart from other facilities because society is afraid of them destroying social conventions of gender.
My final note to take away from this, if anything, is that transgender people aren't weird, disgusting scums of the earth, and they certainly should not be treated any less of a human being and set aside to their own sanction because of society's fear of the abnormal. Transgender people aren't doing this for sexual gratification, or to give people the proclivity or incentive to rape you by wanting to use the same facility, they just want a place to use the facilities like any other human being.
So instead of us judging what's in between someone's legs, we give equality to all.