According to Dictionary.com, this is the definition of pulling an all-nighter: an act of staying up all night, as to study or finish a task.
According to actual college students, this is the true definition: an act of self-loathing and cramming assignments overnight as a result of a heavy workload or procrastination.
In other words, HELL.
As I take a break from my own all-nighter and peruse Ross Geller memes, I realize that good ole Ross can accurately define the hellish ordeal of all-nighters for us procrastinators through memes and gifs.
So take a break from all that studying and read what Ross has to say.
Stage 1: When you tell people you have to pull an all-nighter and they ask...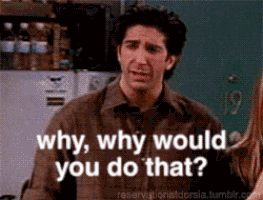 Stage 2: And they say you won't do it. You'll crash before you can get anything done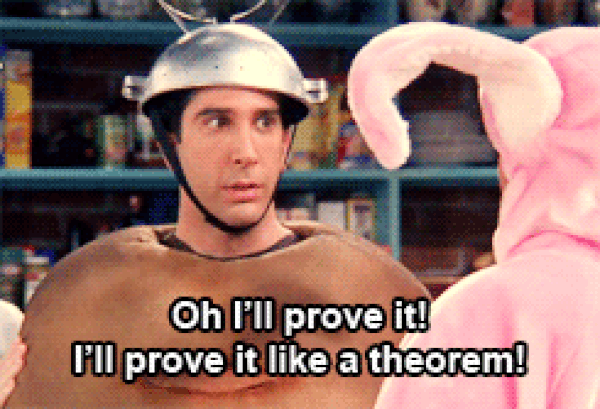 Stage 3: You begin your long night ahead with a minor breakdown before diving into all the work you have to do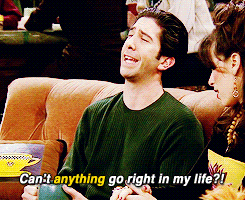 Stage 4: You do some work then take the inevitable meme break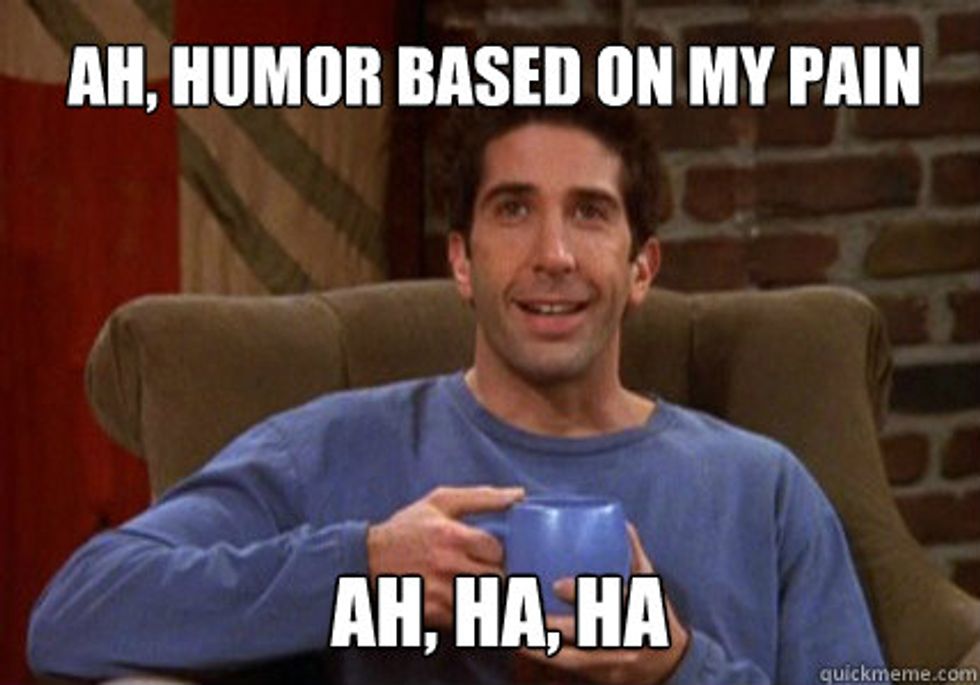 Stage 5: You get back to work and *hopefully* get a lot accomplished before it starts making no sense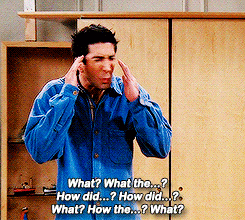 Stage 6: You take another break. This time for coffee, the magical liquid that revives you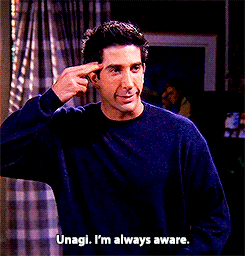 Stage 7: The coffee wears off, it's getting late, and you're not done yet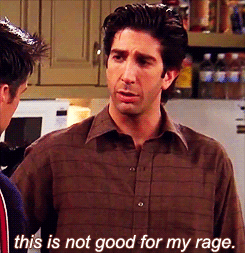 Stage 8: You're deep in work and realize how much you hate your classes/professors for all this work
Stage 9: Early morning kicks in, people emerge, and see a crazy you in the library. You say...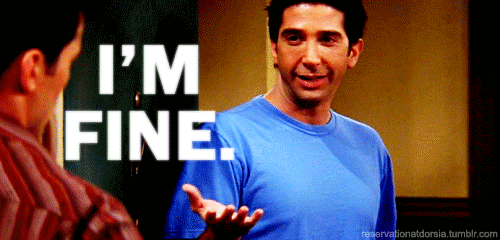 Stage 10: The next day starts and you end up crashing in class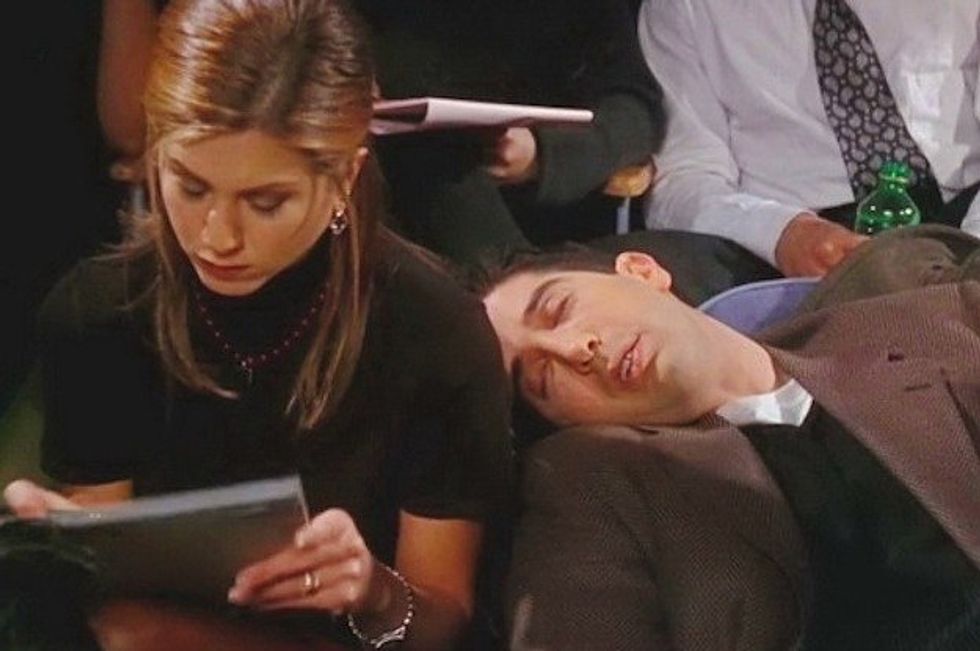 Stage 11: When you celebrate your survival of the all-nighter the next night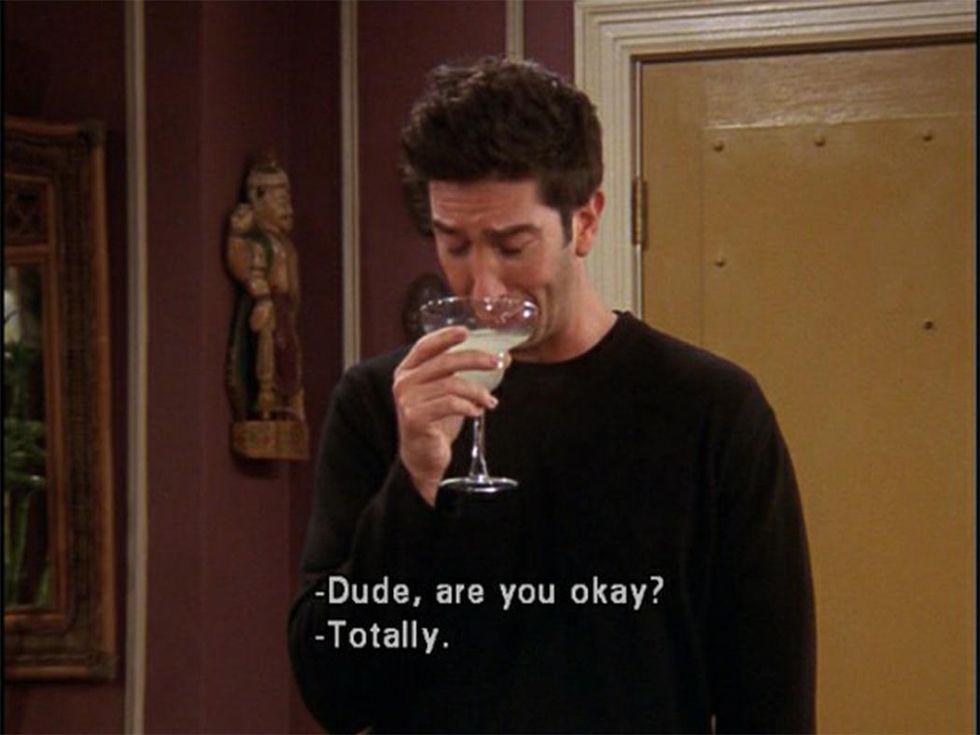 Finally, when you read this and feel bad for not studying, imagine Ross saying "We were on a break!"