This year the Recording Academy was initially celebrated for their choice of nominees in the major categories for this year's 60th Grammy Awards. But when the awards were given and everything was said and done, the conversation changed.
Even before everything was said and done, people began to notice the lack of female representation, mainly in the winner's list, with only one female winning a major award, Alessia Cara with Best New Artist.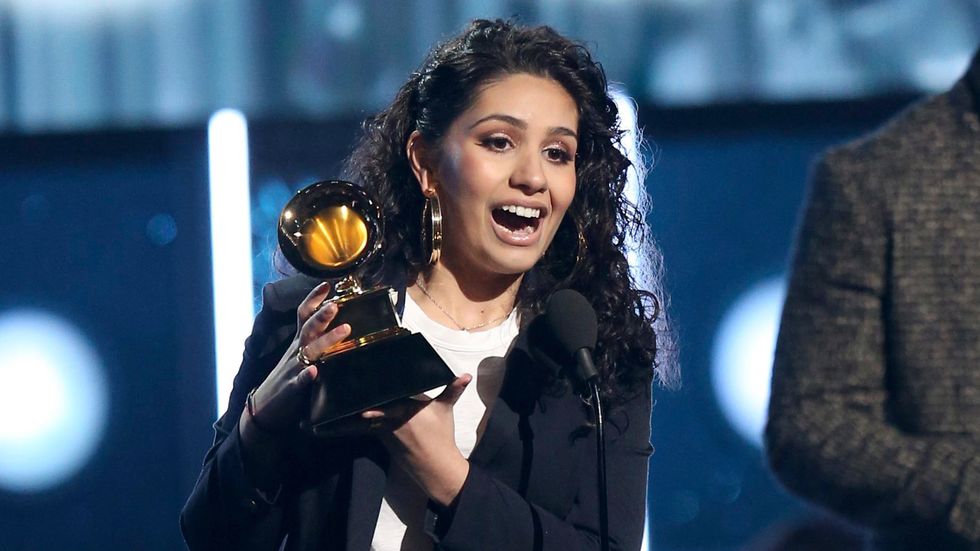 Alessia Cara wins the Grammy Award for Best New Artist.
---
But that was not the chief complaint of this year's ceremony. Most criticisms came from the winner in the Pop category, mainly the Best Pop Solo Performance and Best Pop Vocal Album categories, both of which Ed Sheeran took home for "Shape of You" and his album "÷ (Divide)."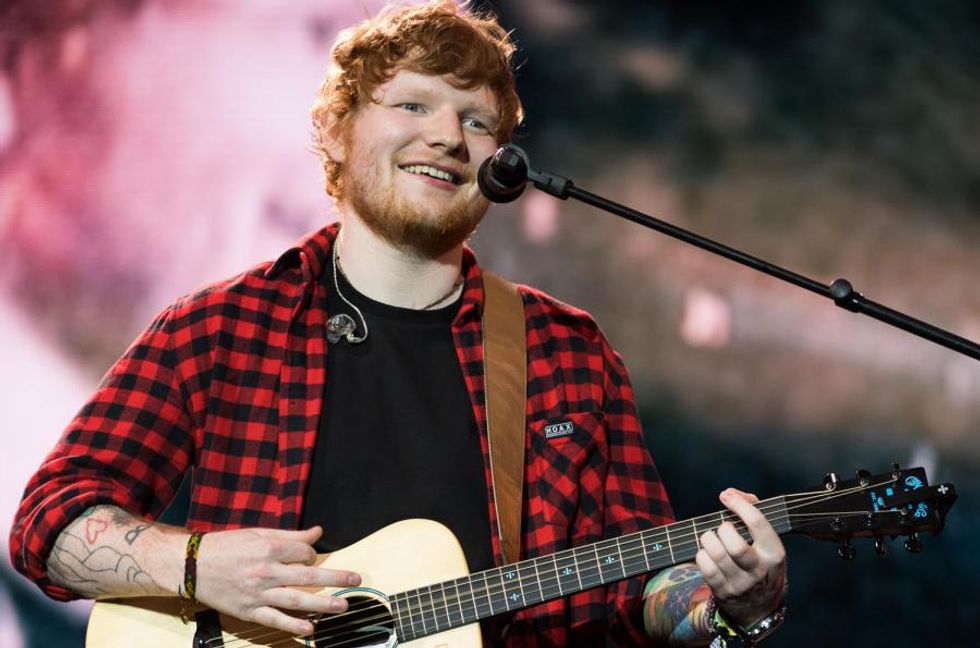 See, Ed had some stiff competition in those categories. In the category of Best Pop Solo Performance, Sheeran was the only male nominee. "Shape of You" beat out "Love So Soft" by Kelly Clarkson, "Million Reasons" by Lady Gaga, and "What About Us" by P!nk. But the most notable loser in this category... Kesha's triumphant comeback single "Praying."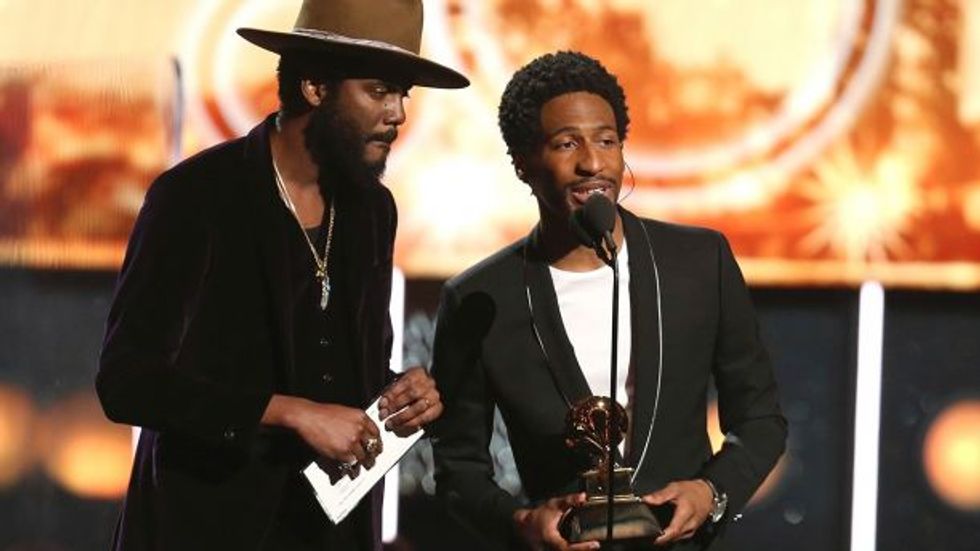 Gary Clark Jr., left, and Jon Batiste present the award for Best Pop Solo Performance to Ed Sheeran, who was not in attendance
---
"Praying" was the first single Kesha released from her album, Rainbow and was her first single since 2013, not including 2016's "True Colors," a collaboration with fellow Grammy-nominee, Zedd. This came on the heels of her legal battle against music producer, Dr. Luke, whom she accused of physical, sexual, and emotional abuse.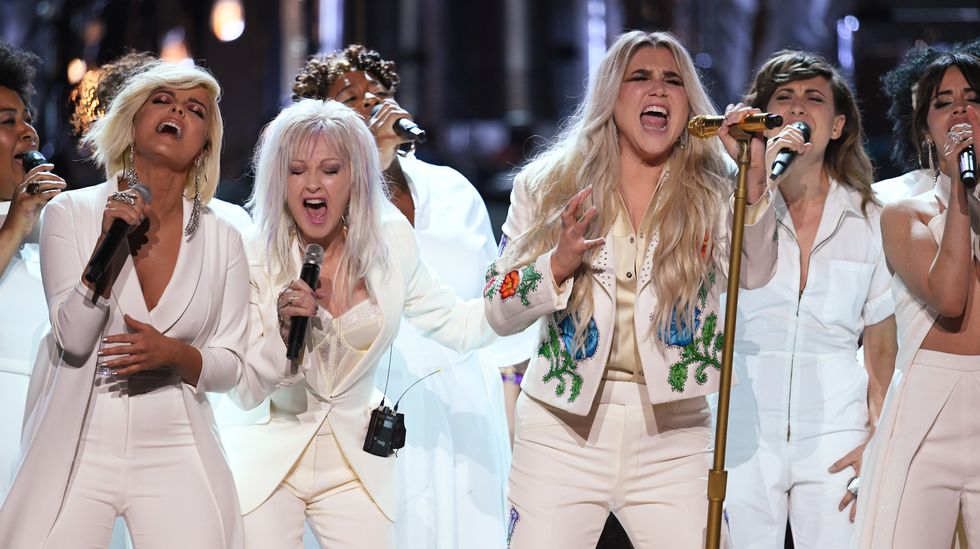 Kesha performs "Praying" with Cyndi Lauper, Camila Cabello, and other female artists.
---
Many criticized Sheeran's win over these songs, because unlike "Praying" and P!nk's "What About Us," had universal, relatable messages of equality and overcoming adversity, and "Shape of You" was just a catchy song about how he was in love with a woman's body.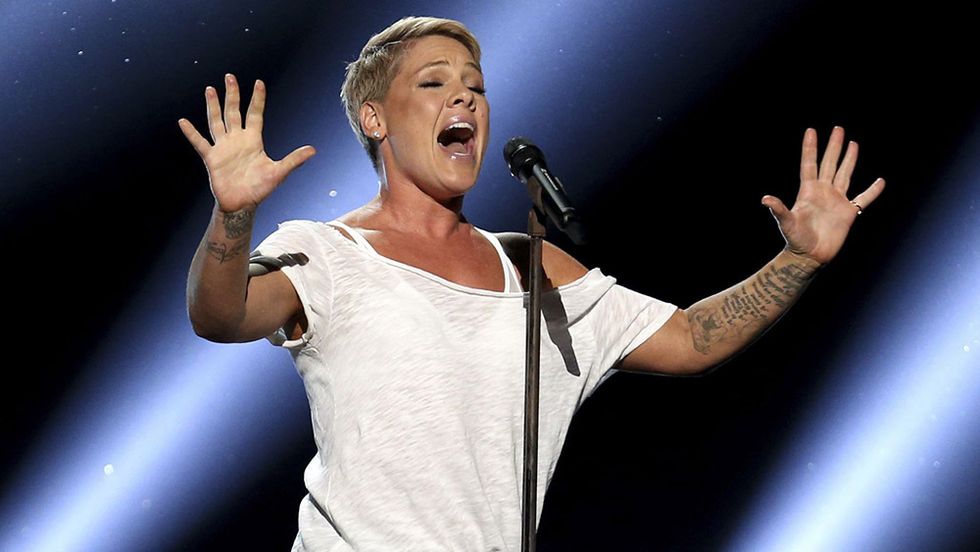 P!nk performs "Wild Hearts Can't Be Broken" from her nominated album, Beautiful Trauma.
---
Another scandal that rocked the Grammys this year was the exclusion of Lorde from the list of this year's performers. Lorde was the only female nominee in the category for Album of the Year for her sophomore album, Melodrama.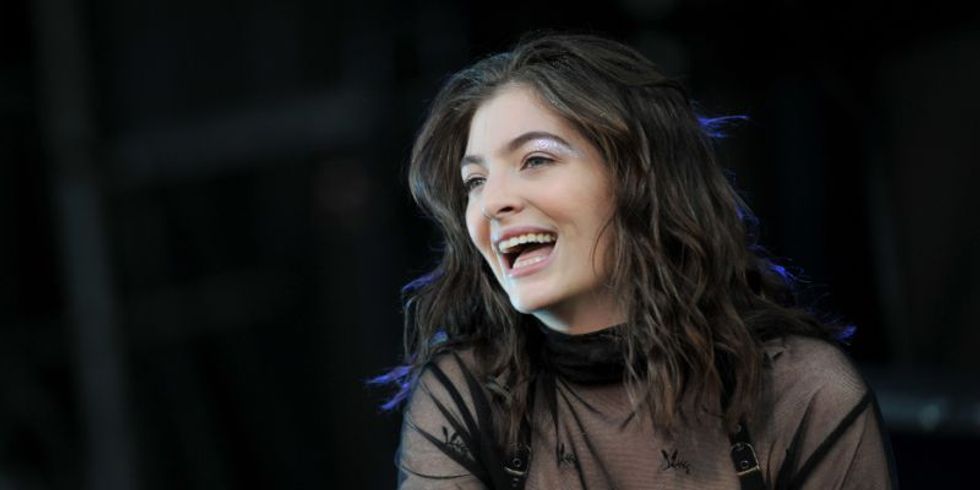 According to reports, Lorde wanted to perform a song from her nominated album, but the best the Recording Academy offered was a part in a tribute to Tom Petty, which was performed by Chris Stapleton and Emmylou Harris.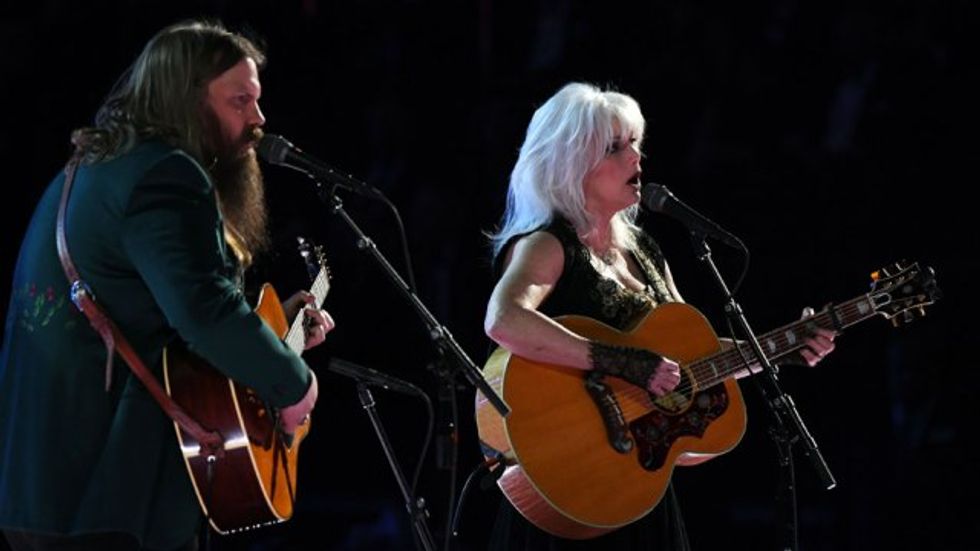 Chris Stapleton and Emmylou Harris pay tribute to Tom Petty
---
Lorde ultimately made the decision to withdraw from negotiations to perform, even though they had already offered performance spots to fellow Album of the Year nominees, Bruno Mars, Jay-Z, Childish Gambino, and Kendrick Lamar. Jay-Z declined the opportunity to perform.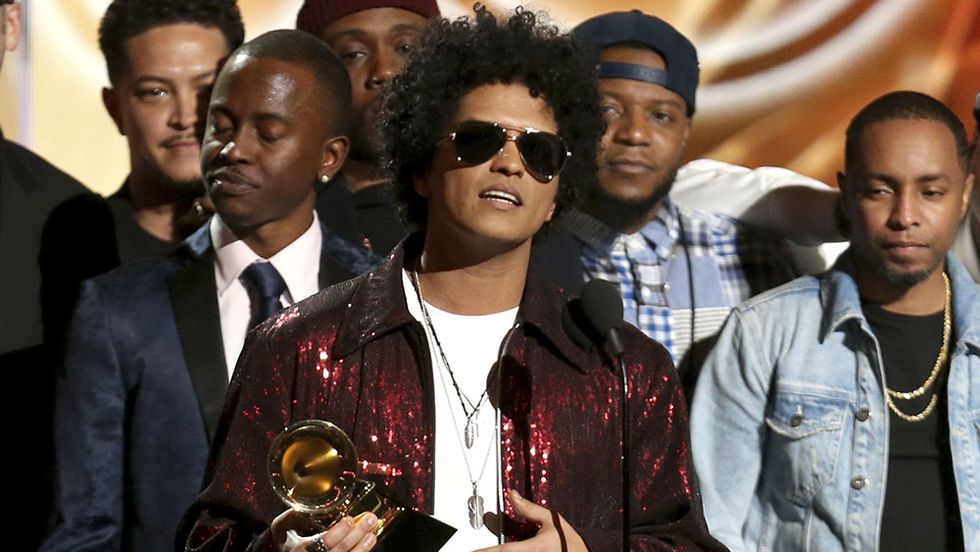 Bruno Mars wins Album of the Year for 24K Magic
---
Which brings me to my main point. The Grammys may have caught up with the times when it comes to race, maybe even ahead of its time, but they are very behind when it comes to women.
In a recent report by The New York Times, in the past 6 years, only about 9% of all nominees have been women. That is about 81 women in 6 years. 81 out of almost 900 nominees. That is about a ratio of 11:1.
The events of this year's ceremony led to #GrammysSoMale, which may remind you of #OscarsSoWhite that went viral after the Academy Awards only nominated white actors for two years in a row.
After #GrammysSoMale became trending on Twitter, Recording Academy President, Neil Portnow told Variety, "It has to begin with ... women who have the creativity in their hearts and souls, who want to be musicians, who want to be engineers, producers, and want to be part of the industry on the executive level. "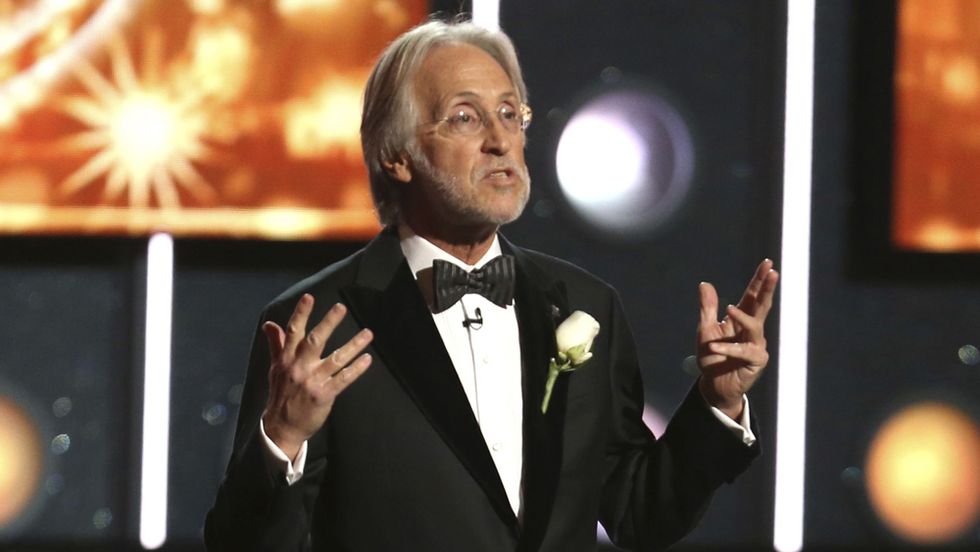 He continued, "[They need] to step up because I think they would be welcome. I don't have personal experience of those kinds of brick walls that [women] face but I think it's upon us — us as an industry — to make the welcome mat very obvious, breeding opportunities for all people who want to be creative and paying it forward and creating that next generation of artists.
One of this year's nominees, P!nk, tweeted in response, "Women in music don't need to 'step up'—women have been stepping since the beginning of time. Stepping up, and also stepping aside. Women owned music this year. They've been killing it. And every year before this.