If we were living in regular 2020, last weekend would have been the Met Gala; the creative themes, who-got-invited drama, and of course, legendary looks. In memory of what could have been, I combed through the archives and found the 10 most iconic outfits of all-time. Each and every one of these looks shares the first place title for "Best Dressed" at the Met Gala, so we're just going to go in chronological order, starting with 1974.
Cher in Bobbie Mackie (1974)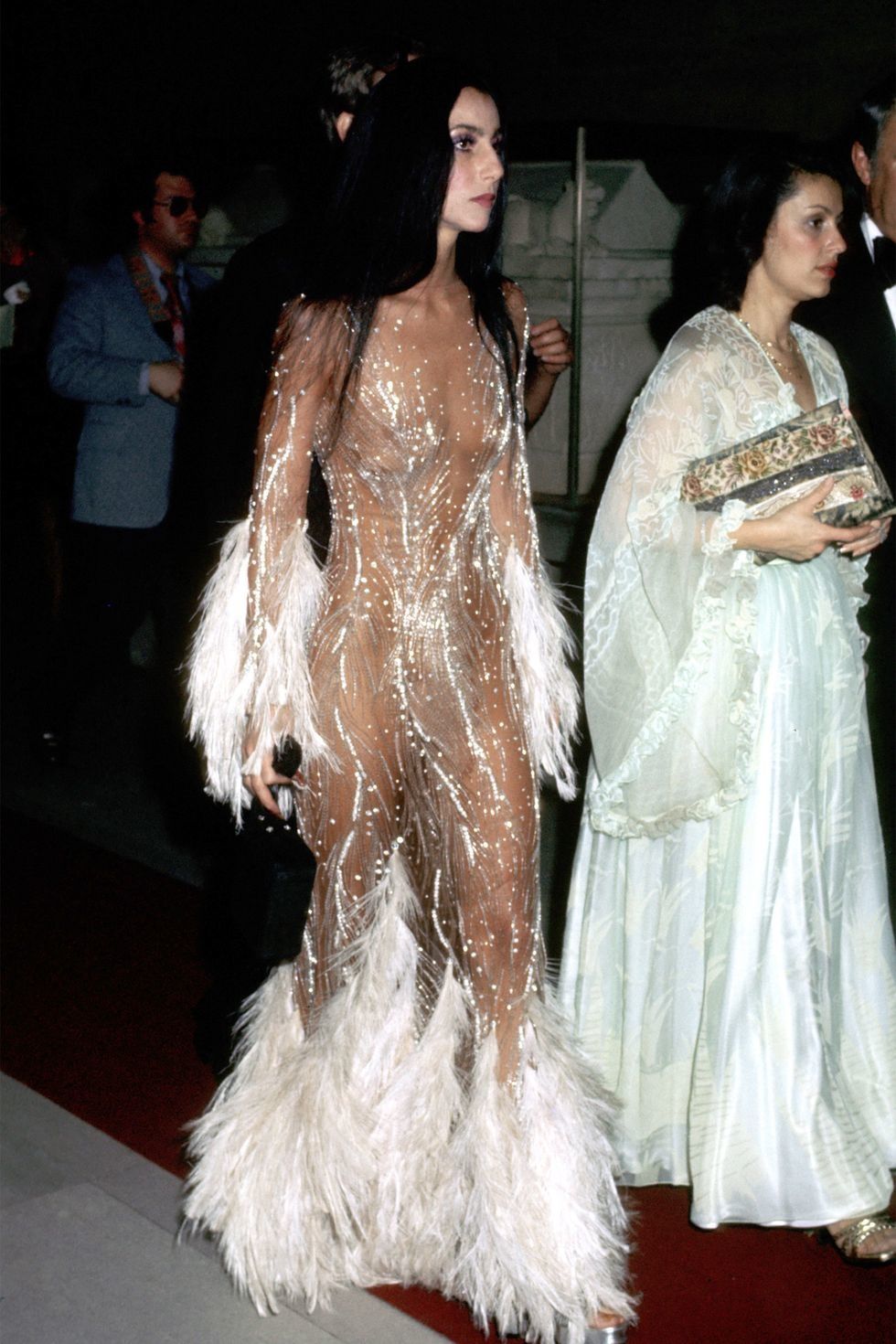 Cher looks breathtaking in this sheer, beaded gown with white feathers. She manages to wear an incredibly revealing number, yet the refined hair, makeup, and black clutch balance everything out. Finally, the chunky, silver platform heels seal the deal. Stunning is an understatement to describe the vision that is this Queen Cher. She sets the trends, and everyone else follows; might I point your attention to Kim Kardashian's 2015 Met look? We thank you for your contribution to fashion history, Your Majesty!
Elizabeth Hurley in Gianni Versace (1997)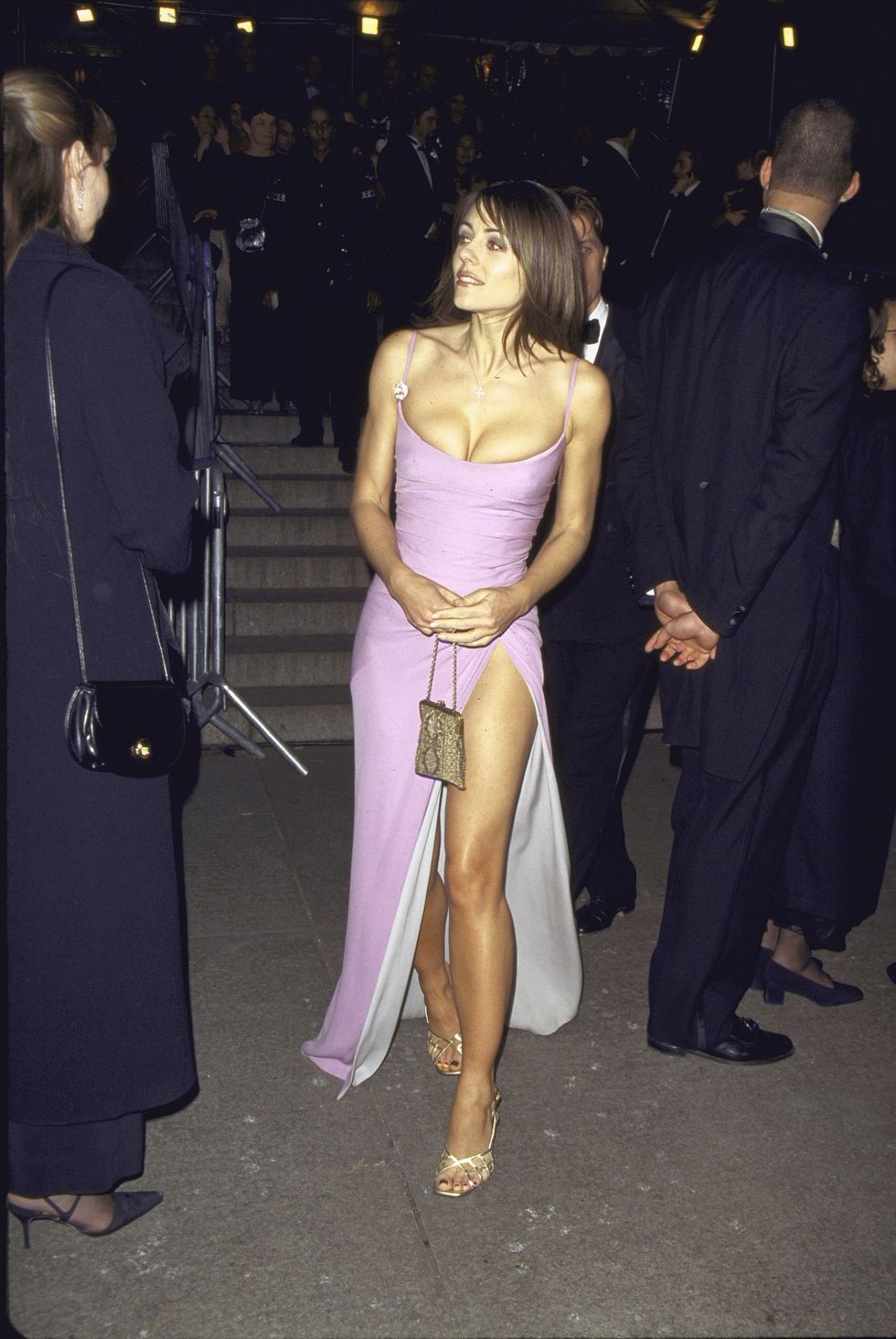 Never has there been a more flattering dress. With a dangerously highly slit to show off Hurley's toned legs, impeccably tailored waist to accentuate her figure, and low scoop neck highlighting Hurley's chiseled collarbones, there's no doubt this dress dances on the line of risqué. But use a playful periwinkle tone as the material, and pair it with a pair of slingback heels? A 90s dream. Also, our girl Lizzie finessed Hugh Grant as her date to the Gala. 10/10 for both appearance and performance!!
Naomi Campbell in Versace (1995)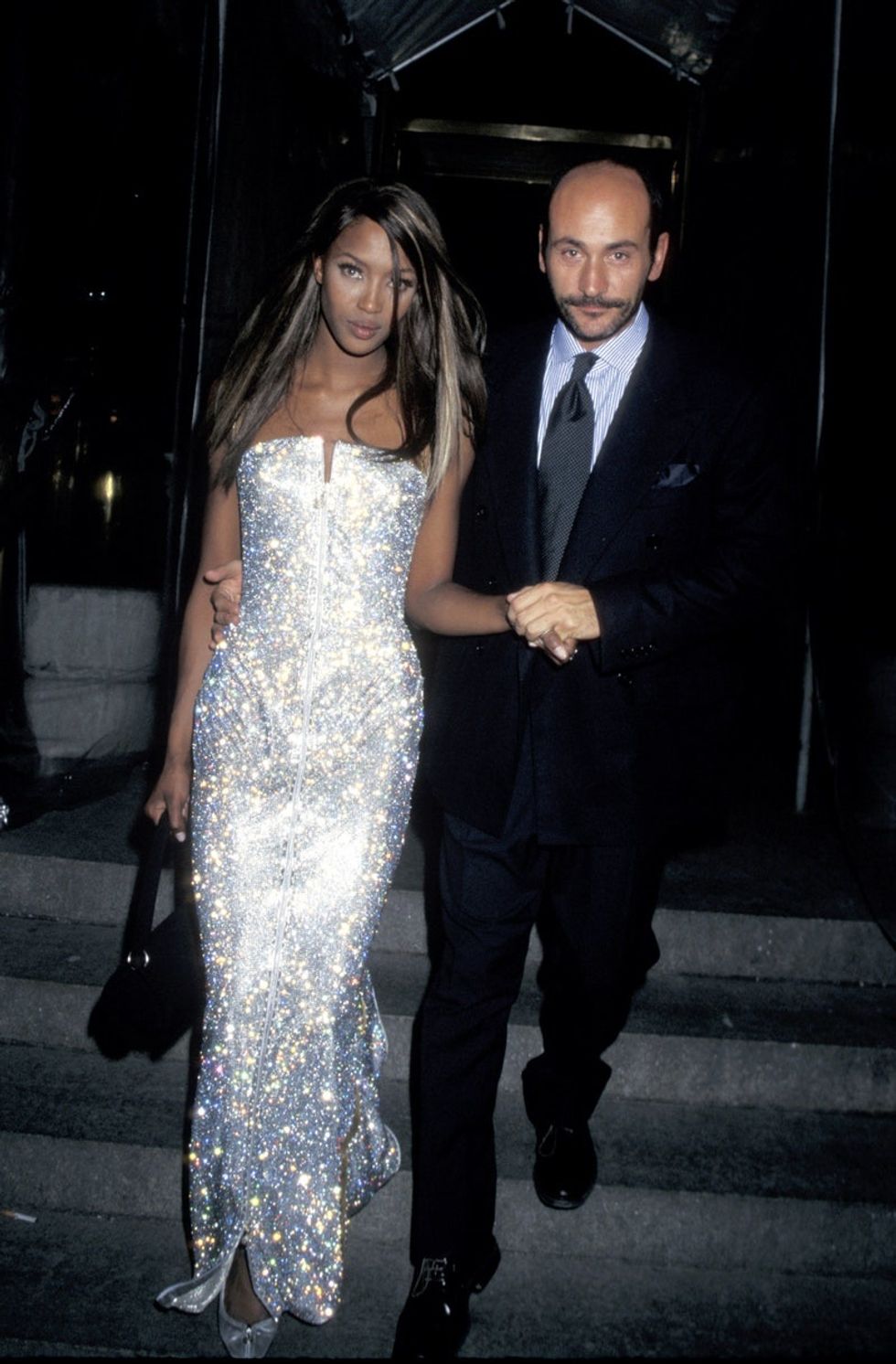 Naomi Campbell sported this dazzling dress for the "Haute Couture" theme in 1995. There's so much to appreciate in the sparkle, the structure, the detailing -its simply gorgeous. I can only imagine the eye-catching light show that would have been created when Campbell walked up the steps. The girl looks like a million bucks, and judging by the luxurious sequins she's covered in, it probably cost that much too. Structural detailing creates even more movement in the piece. Naomi Campbell is the definition of elegance.
Victoria Beckham in Victoria Beckham (2014)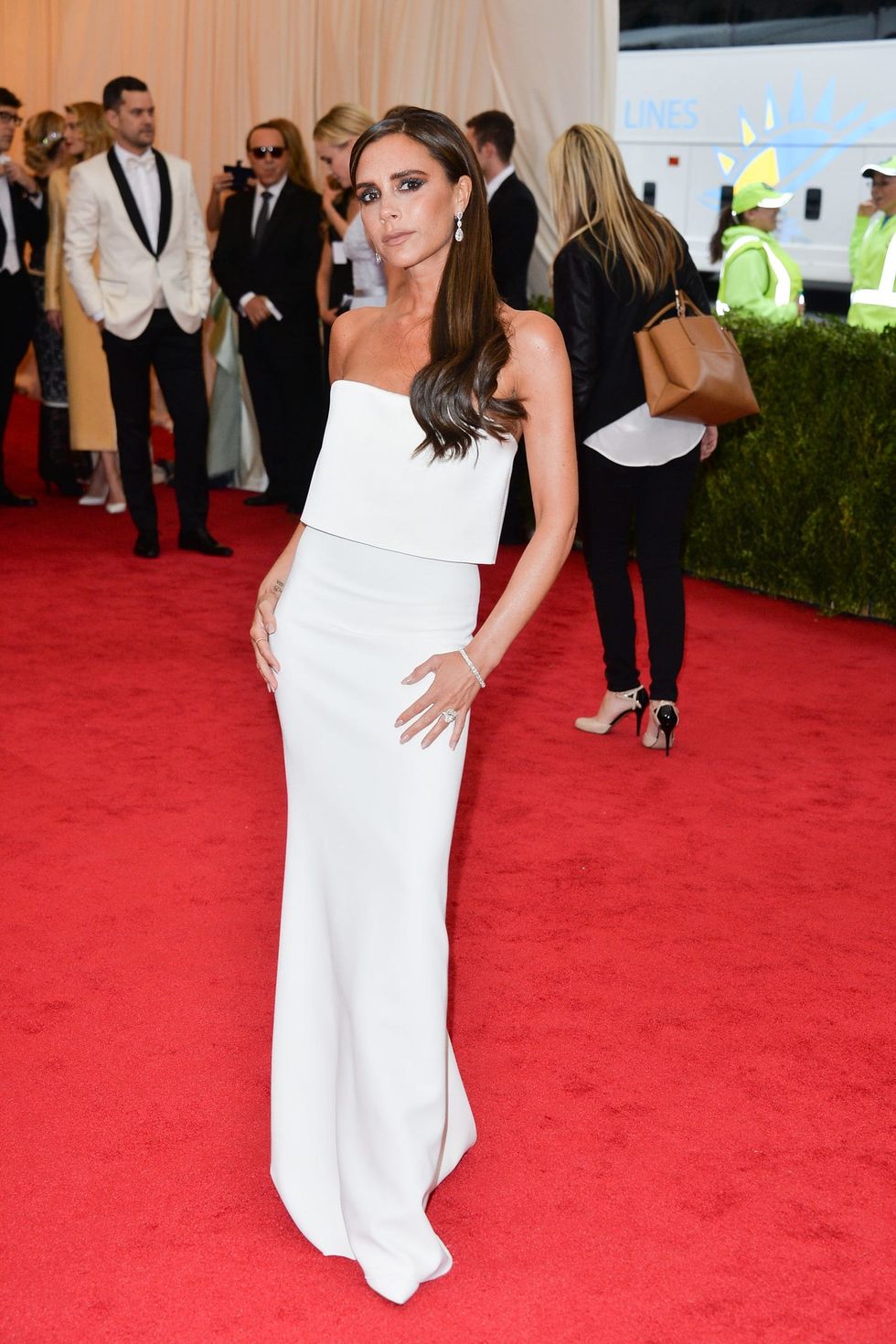 There's something to be said for a timeless, white dress. Victoria Beckham knew that when she chose to go the understated route for the theme "Charles James: Beyond Fashion." The silhouette is divine, and she harmonizes the classic gown with Old Hollywood-inspired glam. Also, can we talk about the fact that this #GirlBoss is wearing her own fashion house? Does that make this, like, a DIY Met Gala fit?
Zendaya in Dolce & Gabbana Alta Moda (2017)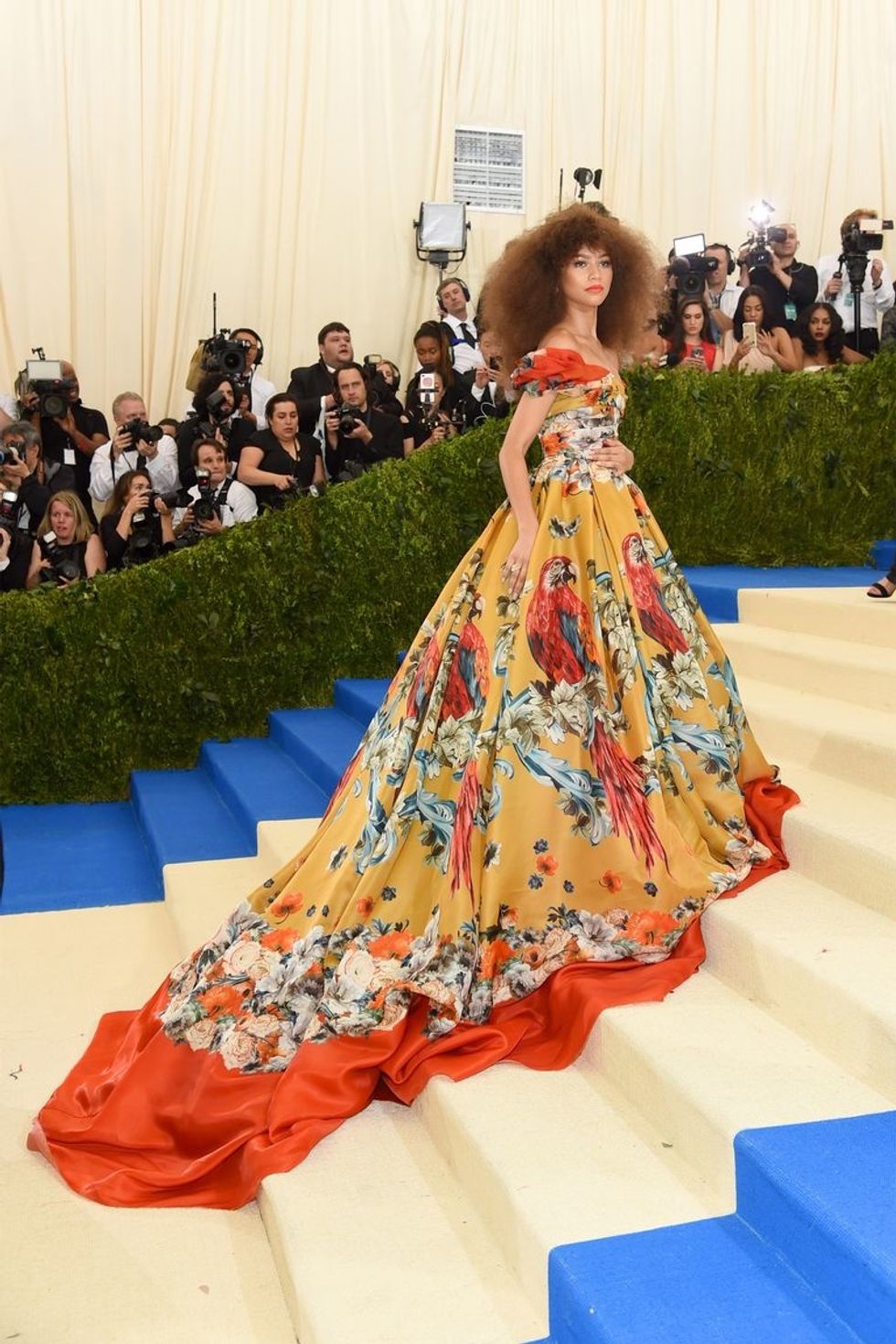 Getty Images
Zendaya's look for "Art in Between" is refreshing. Despite the large amount of fabric used to make this dress, it depicts a light and airy sensation. The pattern incorporates bright colors, and her hair and makeup match the level the dress is playing at. With this dress, Zendaya puts a youthful spin on the often solemn celebration of the fashion's best.
Blake Lively in Atelier Versace (2017)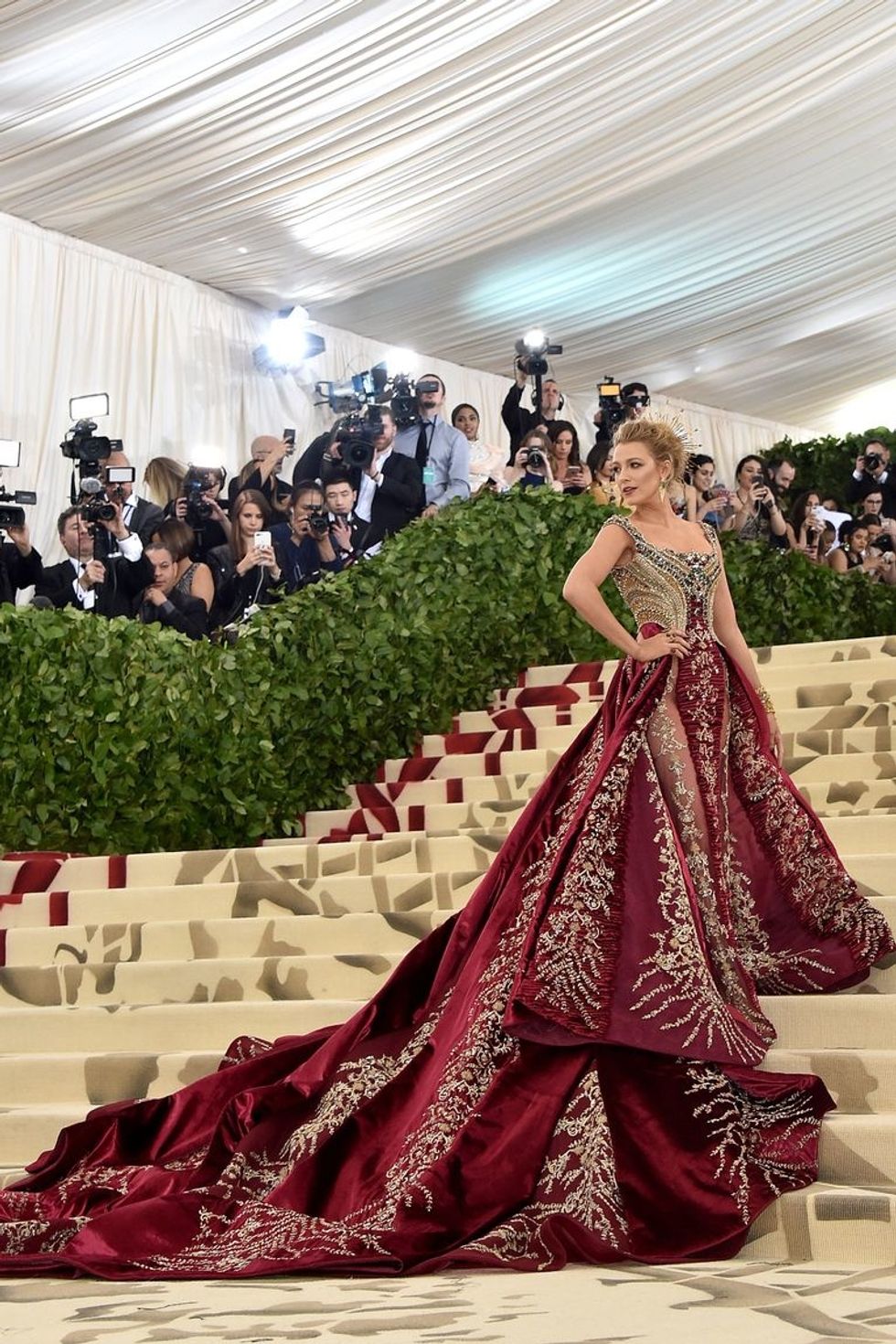 Getty Images
Real-life Serena van der Woodsen worked the 2017 carpet for "Art of the In-Between." Heavy maroon fabric and brocade, colors and materials of royalty, paint Lively as the definition of drama and luxury. Then, just as you think the dress is merely a well-executed nod to the 19th Century, the sexy, sheer panels of the skirt brings the piece back into a modern fashion-forward gown.
Migos in Versace (2017)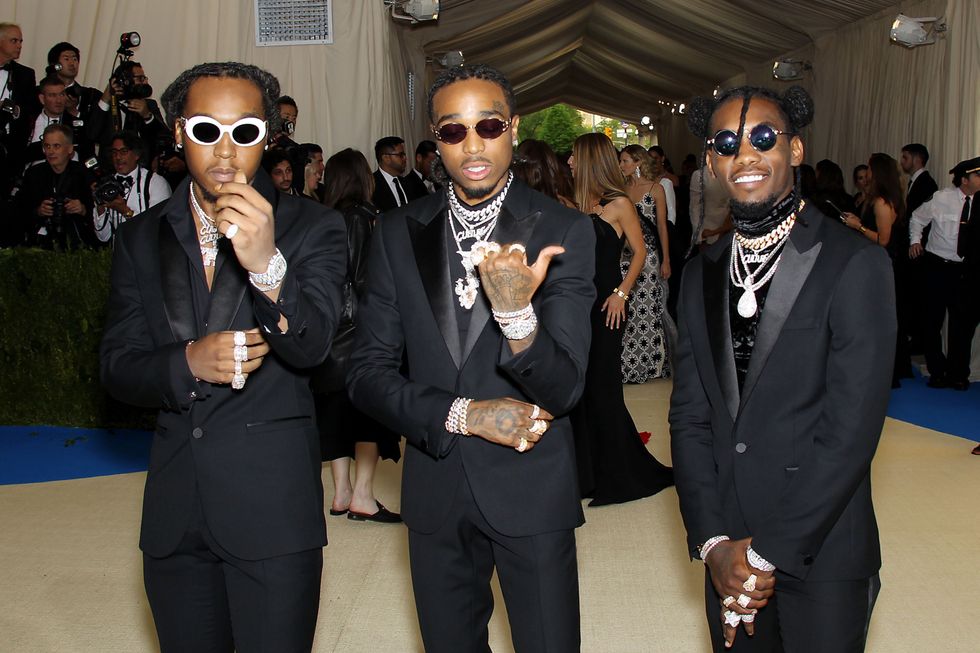 There aren't any lads featured on this list other than Migos. Personally, I think it's because they either play it safe with a variation on the standard suit, or they go a little too outlandish and end up holding a realistic copy of their own head as their accessory; neither of those options will land you on the list of legends. But these three are an absolute vision. The dapper, all black suits, juxtaposed by dramatic jewelry and sunglasses - genius. We could all take some notes from Migos.
Kendall and Kylie Jenner in Donatella Versace (2019)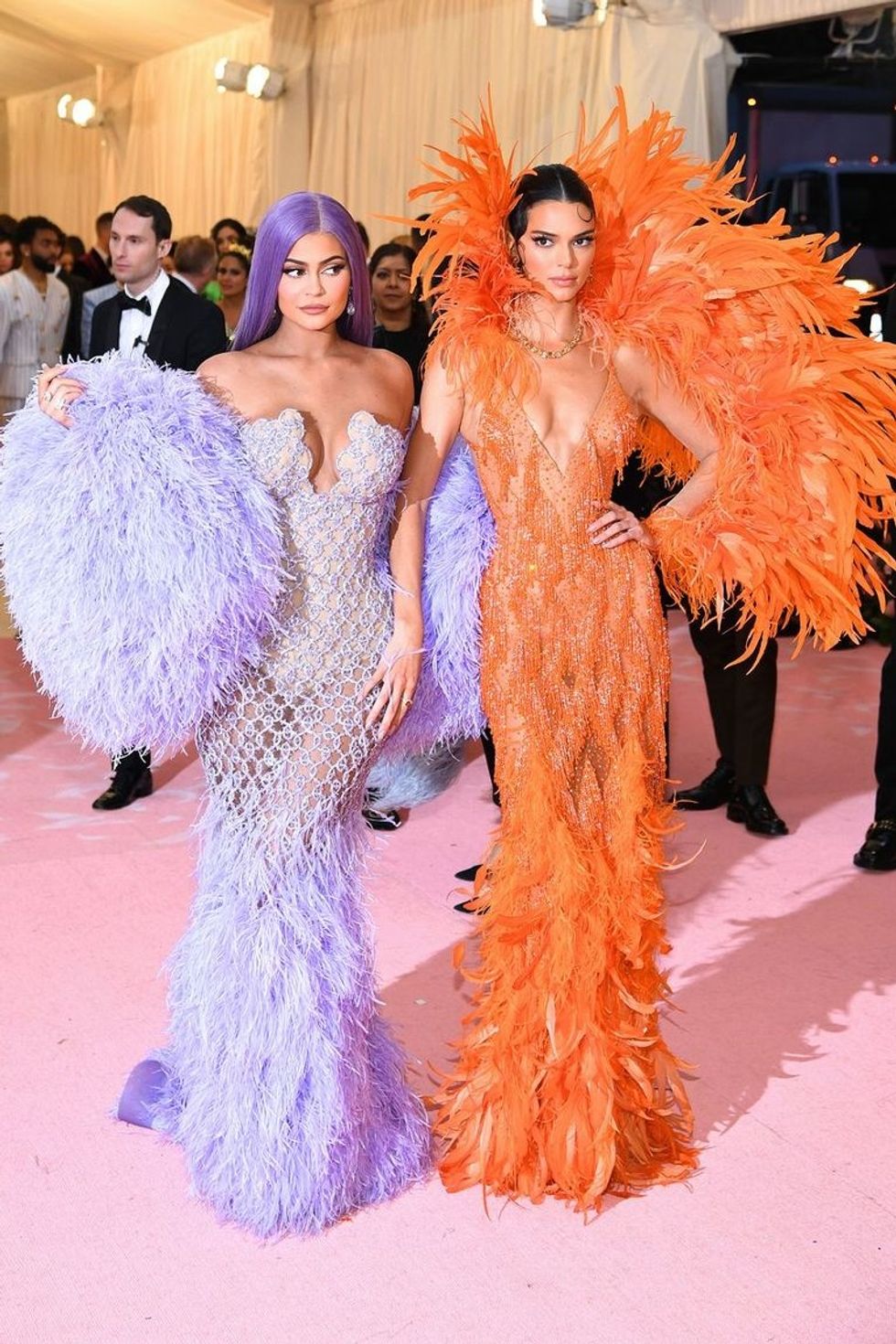 As if the Jenner sisters weren't already setting the bar for red carpets high, in 2019 the girls really outdid themselves. Stunning color choices, complementary silhouettes, and added drama of the feathers, creates an unexpected recipe for success.
Janelle Monae in Christian Siriano (2019)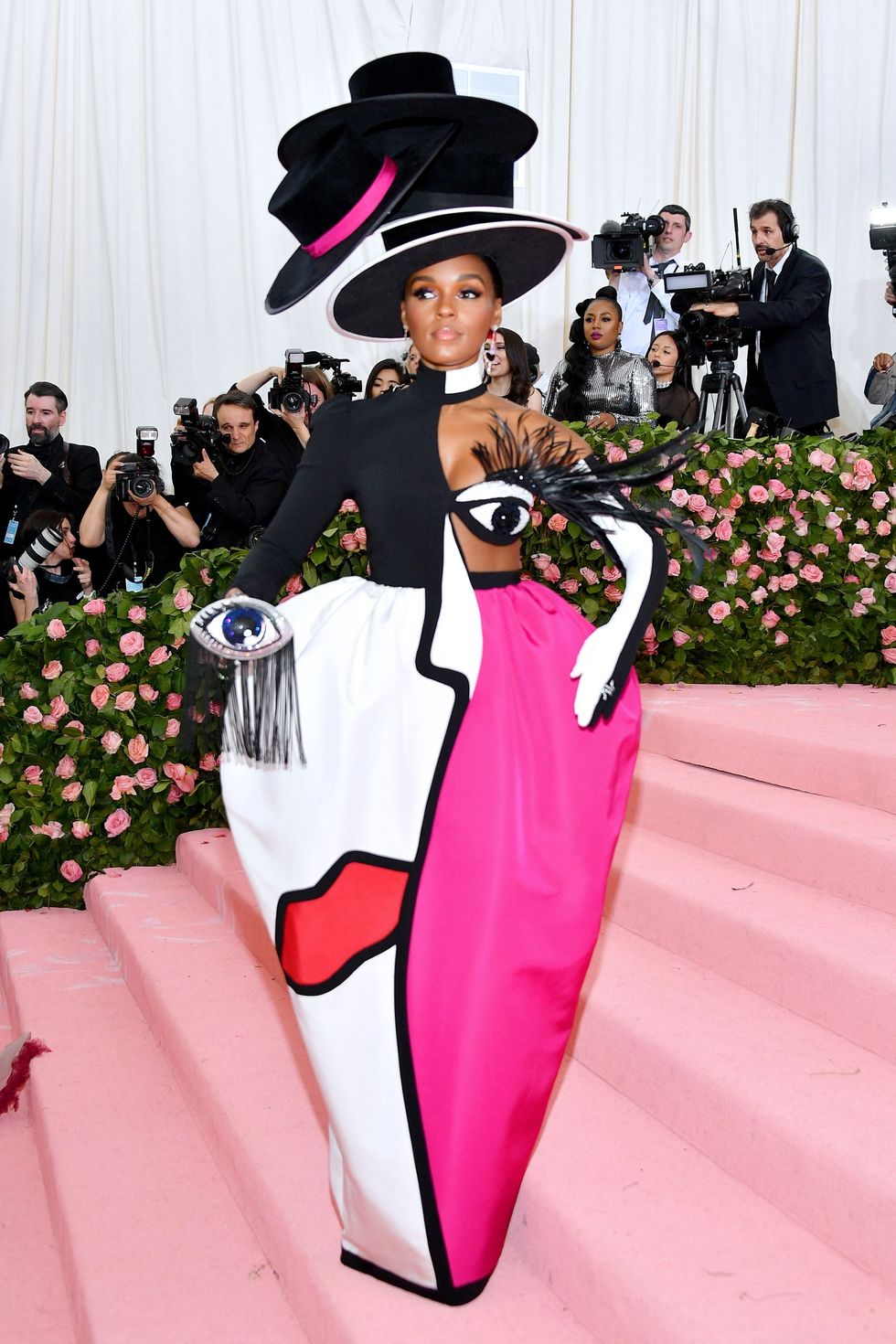 Getty Images
I'm. In. Awe. Janelle Monae's number exemplifies the pay off of a big risk. It's abstract and bold, and though I can't really pinpoint why, I love it. But that's probably the point, isn't it? It's so much, and yet it's not overwhelming. You couldn't wear this out anywhere, except to the Met. It's a site-specific work of art.
Hailey Beiber in Alexander Wang (2019)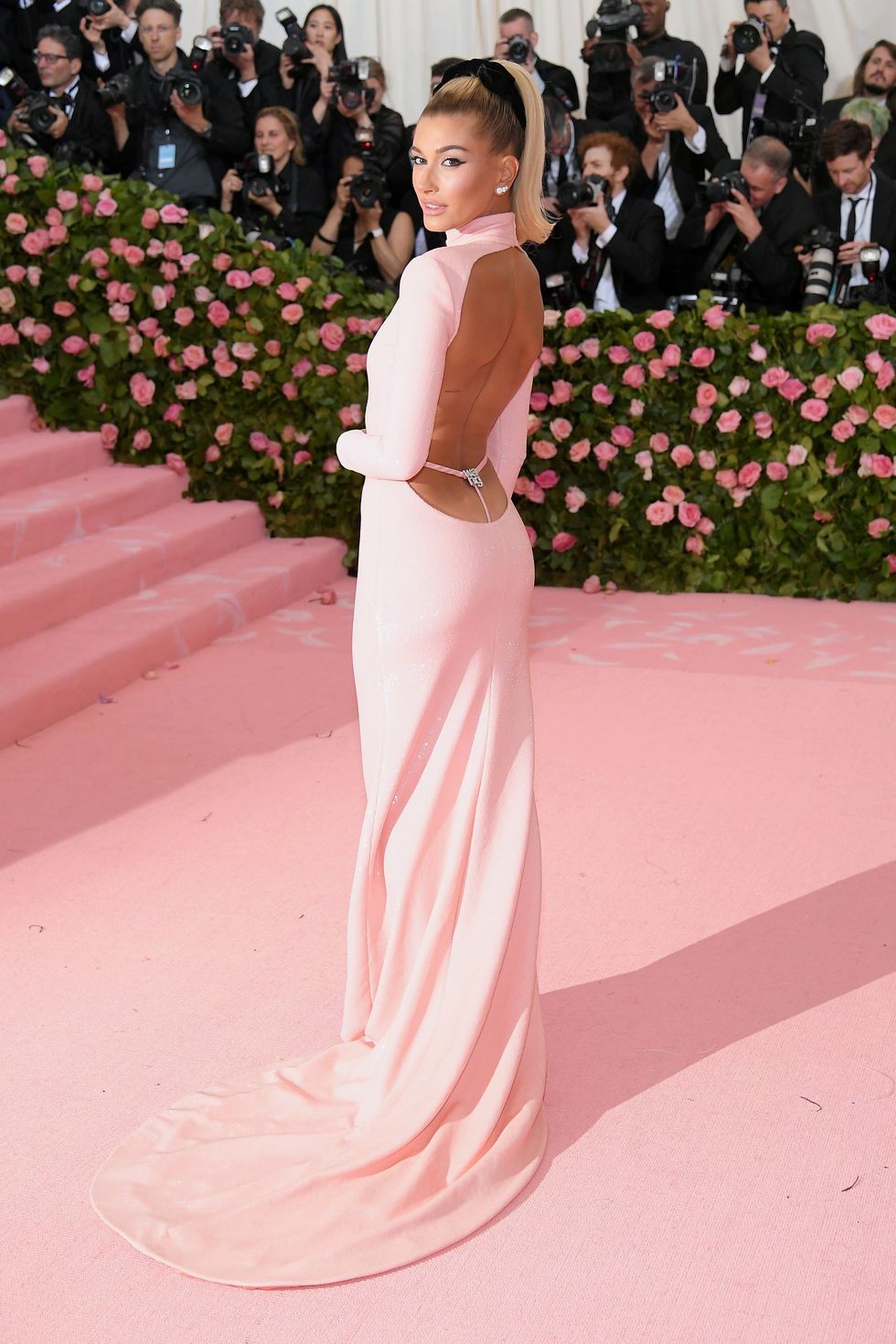 Getty Images
This is without a doubt, absolutely, hands-down, swear on my life, Bible, my favorite Met Gala look of all time. The color, the material, the exaggerated open back, the accessories, the simple cat-eye, diamante-emblem thong - everything comes together to create the perfect combination of classy and cheeky. If God were a dress, this is what He'd look like. Not to be dramatic, but I worship at the alter of this gown.
From Your Site Articles
Related Articles Around the Web