There has been some new updates to Pottermore, and for Harry Potter fans everywhere this year has been quite a moment of growth for long time fans. As we learn more about the school for witchcraft and wizardry located in North America, there are those who embrace it fully and than those who are not necessarily a big fan of it. So what all is there to learn about this new to us school called Ilvermorny? Well more than you would expect given it doesn't have seven books taking place in it.
First thing comes from the original founder of the school who for long time Harry Potter fans will recognize Islots aunts last name Gaunt, who is a descendent of Salazar Slytherin who is a founder of Hogwarts. Islot is an impressive character who was brought up by her pureblood aunt Gormlaith; who was crazy and controlling of Islot. Not even allowing her to take her place at Hogwarts when she reached the age of eleven. Islot was homeschooled by her aunt in the ways of dark magic until Islot was 17 years old in which she stole her aunt's family wand and fled on the Mayflower.
Islot is an amazing character who shows unity between non-magical and magical folks. She is a strong character who makes her own in the way she lives and co-exists with the muggles and in making her own after escaping her aunt. But she isn't the only great thing to know about Ilvermorny and all that J.K. Rowling had to show her fans as she grows the world of Harry Potter.
The next big thing to talk about is the houses at Ilvermorny, there are four house much like at Hogwarts but this time you don't have your Slytherins, Gryffindors, Hufflepuffs and Ravenclaws. Now you have Horned Serpents, Thunderbird, Pukwudgie, and Wampus, and these are all creatures that original come from North America. Each of these houses represent something different about the students and fans sorted into them.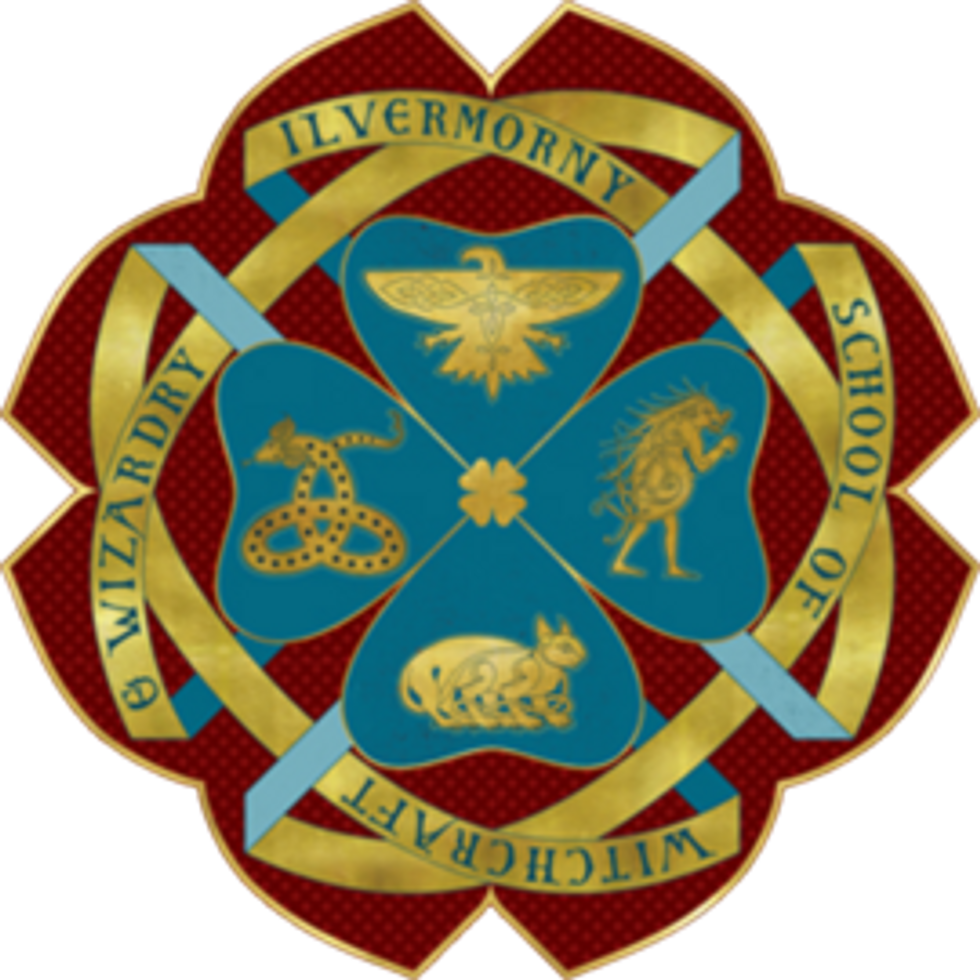 As J.K. Rowling mentioned herself, these new houses have no correlation towards the original Hogwarts houses. One of the biggest things about the houses is they represent something more that characteristics, for example Wampus represents the body and favors warriors. Thunderbird, represents the soul and favors adventurers, while Pukwudgie represents the heart and favors healers. And lastly Horned Serpents represents the mind and favors scholars. Each of these houses so something different compared to the Hogwarts houses, Ilvermorny come from beliefs that you find important while Hogwarts houses extend from qualities one displays.
So here is a rundown on the joy that is the new Ilvermorny school and story, and the joy fans can have in exploring the new story and history of the magical world. So take some time to find out what new house you belong in and what makes you intrigued for more information. Find out how two different houses one from new each school and see how they fit in with you, each house is important towards how you find your own reflection of who you are. So enjoy the amazing new story that is Ilvermorny and let the magic live on as you explore this world created for us by an amazing author.