It is fall break for me now. I am home and hanging out with my dogs. Since I am home, I thought I would do an article about my hometown area.
1. 22
22 just happens to be one of the highways in the Lehigh Valley. Sometimes I try to bypass 22 but sometimes I still find my self on 22. This highway can get pretty painful at times especially during rush hour.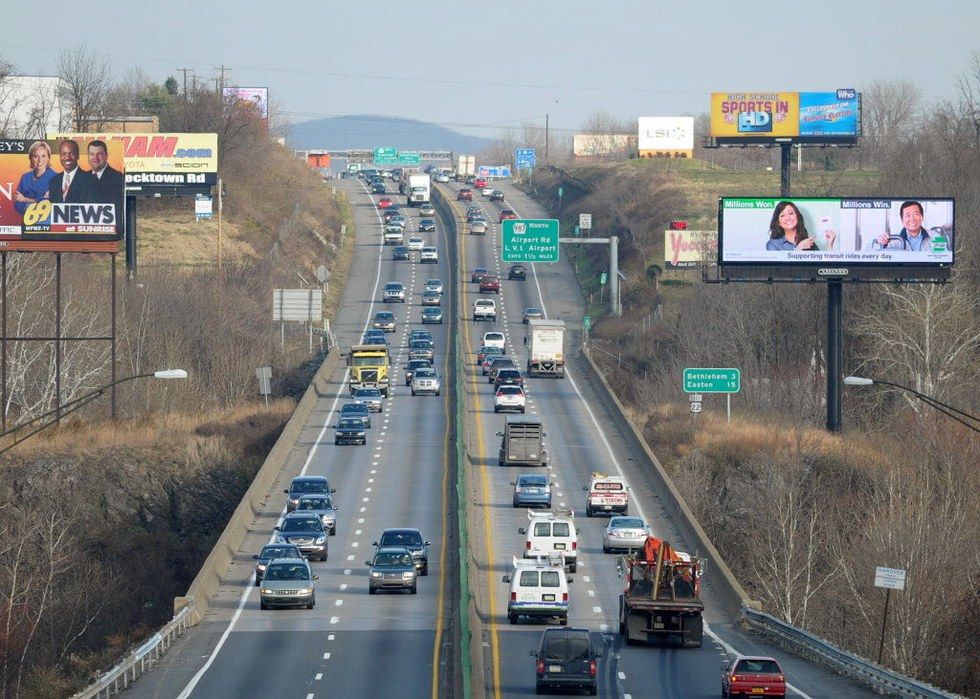 2. Cali Burrito
What is Cali Burrito? Well, Cali Burrito is a local restaurant in Allentown which has burritos, tacos, quesadillas, salads and the best chips. I honestly love their food and crave it when I am down at school. If you aren't from the Lehigh Valley but happen to find yourself driving through, I highly recommend stopping.
3. Dorney Park
Dorney Park is our amusement park in Allentown. Now in the Valley, there are two types of Dorney people. 1. The people who have gone to Dorney all through Middle School and would hang out with friends. 2. The people who haven't gone in about 12 years because it's not really their type. Dorney is a great place for those that love amusement park rides and adventures.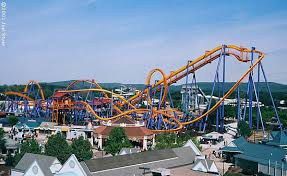 4. The PPL Building
The PPL building is located in downtown Allentown. Yes, we all know that it is our only skyscraper in Allentown, but seeing it when I come home makes me happy to live in the Lehigh Valley.
5. Bethlehem
Bethlehem is one of my favourite places in the Lehigh Valley. Main Street in Bethlehem is great to just walk up and down during any time of year. I love the history of Bethlehem. If you happen to get a chance, come to Bethlehem in Christmas time. It is the Christmas City, right?
6. "Mountains"
The Lehigh Valley has "mountains" all around. Driving around and seeing South Mountain or the other "mountains" in the area- it makes me appreciate the area. I love the rolling hills in the Lehigh Valley because it feels like home.

Being born and raised in the Lehigh Valley, I appreciate my hometown so much. From the landscape to the towns, to everywhere else in between, I am grateful to call this place my home. I have no idea where I'll end up after college, however part of my heart will always be in the Lehigh Valley because for me it is home.
Cover Image Credit: Laurel Kearney